Show User Social Media
Hide User Social Media
Joined

Sep 8, 2006
Messages

13,761
It's time for the weekly 'stack of stuff on the weekend'!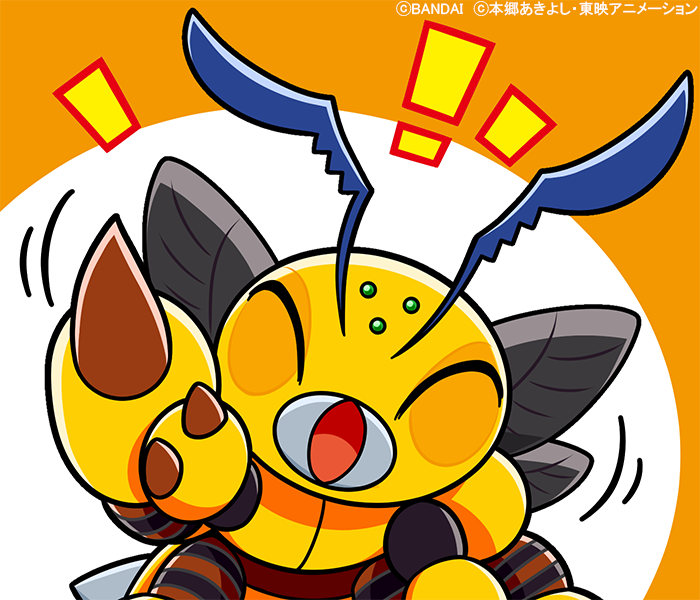 Digimon Web put up a piece of art
after
episode 13 of Digimon Adventure:
ended. A fun little image featuring one of the Digimon featured in the new episode. The attached message:
Thanks for watching episode 13, Garudamon of the Crimson Wings!

Funbeemon, Waspmon, & CannonBeemon have their first anime appearance! Funbeemon (voiced by Rie Kugimiya) was cute

& super evolution Garudamon was really cool

Stay tuned for episode 14, The Kings of the Insects Clash
We also got new Kenji Watanabe art for episode 13!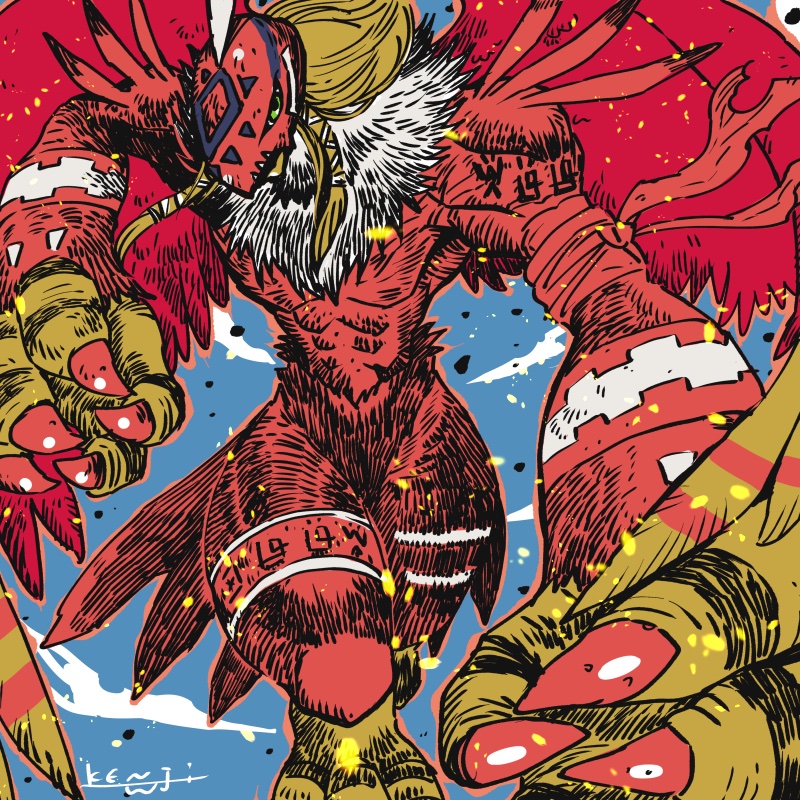 He drew a very
striking image of Garudamon to celebrate her appearance in the show! The little flame (and ash I think) erffect is quite nice. The message he included:
Garudamon. Since it comes from the Indian God Garuda, I tried to make it look Indian... And well, that's a bit of an arm twisting, but it's my favorite Digimon. It was initially brown, but it was changed to red due to toys. I think it was a good result.
Digimon Web
also put up another piece of art with a message...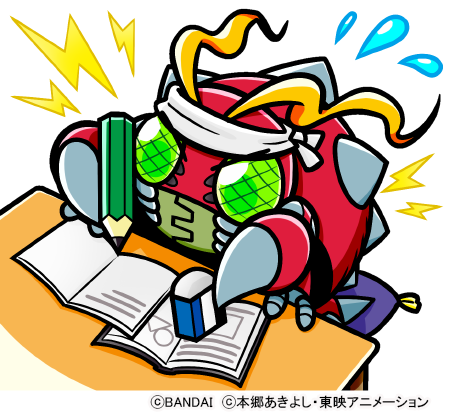 It's art of Tentomon from a few years ago. The message isn't a huge surprise based on what time of year it is:
Yes... I realized...
I forgot my homework.
"Summer vacation homework, I have to do it all today... wish me luck!"
Then we move over to Kizuna for a few things...
The Digimon Adventure 20th account
put up another preview of the upcoming Kizuna Deluxe Blu-ray.
A preview of the storyboard booklet that is included, which has the storyboards of the opening scene to the movie.
And then a bit more art...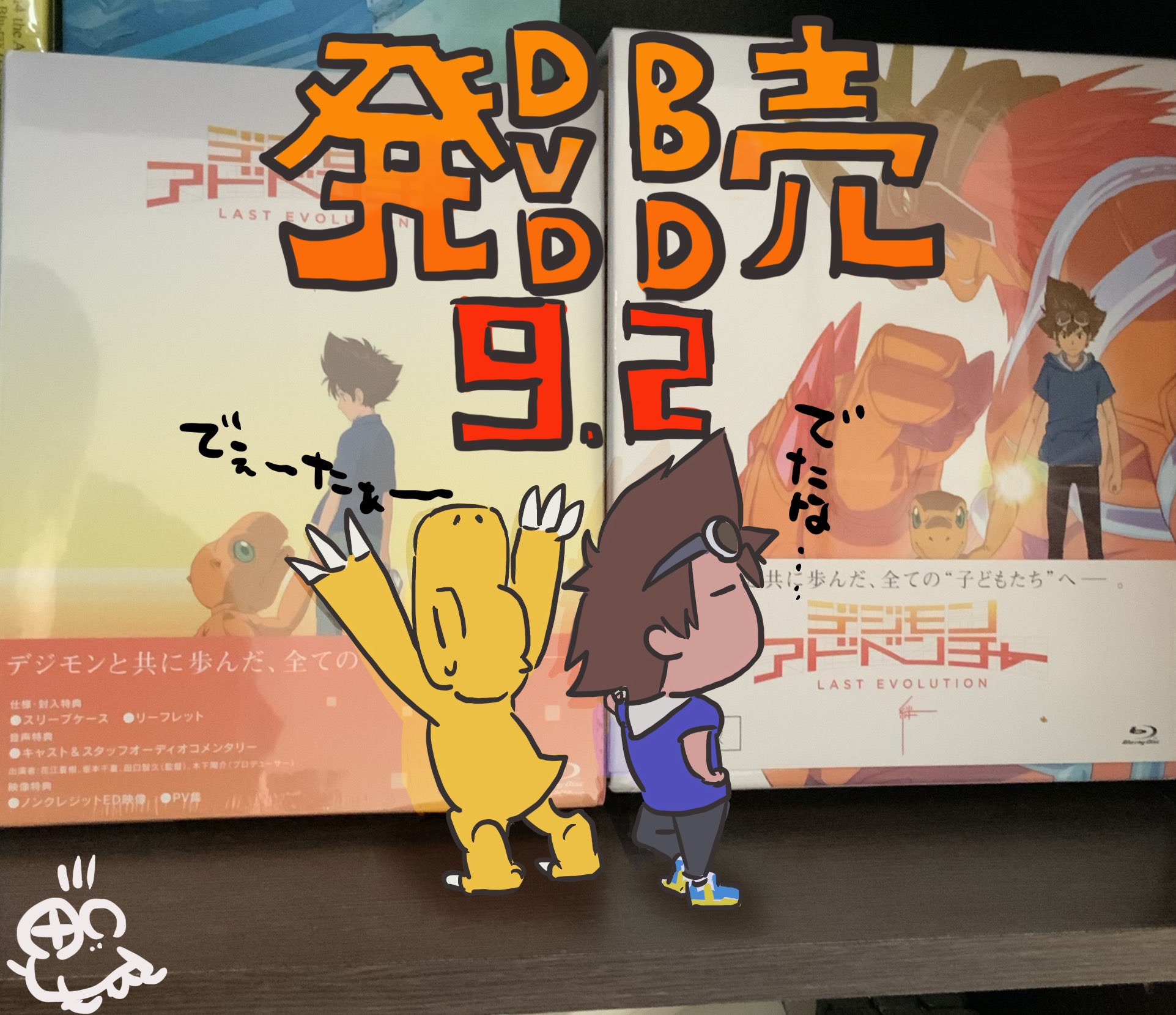 Director Tomohisa Taguchi received his samples of Kizuna on home video,
and posted art of
Agumon and Taichi in a photo of them, along with a message:
I received a sample BD and DVD for Digimon Adventure: Last Evolution Kizuna. Corona still continues, those who went to the theater, and those who couldn't, I want you to see it again and again!
It will be released on Wednesday, September 2nd.
Well, please enjoy it!
Just about time for the Japanese release of the movie on home video!
Pre-orders are open at CDJapan, and Kizuna is out on September 2nd in Japan. CDJapan links are affiliate links:
Digimon Adventure: Last Evolution Kizuna Blu-ray Deluxe Version (CDJapan)
Digimon Adventure: Last Evolution Kizuna Blu-ray (CDJapan)
Digimon Adventure: Last Evolution Kizuna DVD (CDJapan)
Various details on store exclusives can be found in
the original article
, and an updated one
here
.
The US Blu-ray and DVD release of Digimon Adventure: Last Evolution Kizuna
is currently scheduled for October 6th and is up for pre-order at Amazon: (affiliate link)
Digimon Adventure: Last Evolution Kizuna BD/DVD
Digimon Adventure: Last Evolution Kizuna DVD
A digital release in the US will be a week prior to the home video release on September 29th.
Then we have an update on a product we haven't seen for awhile...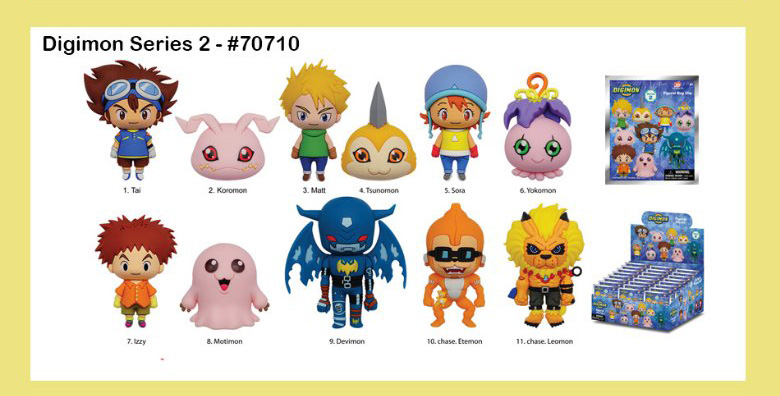 We found out about wave 2 of the Digimon Figural Keychains from Monogram Direct
back in January
, with a release date of April, but of course, things have happened.
We only had art at the time, but we have images of the keychains themselves and the packaging from
Monogram Direct's Twitter
.
Like last time, the compressed foam designs look quite pleasant.
Various stores are now listing these for August and September, so they could start showing up any day now. Etemon and Leomon are both chase figures this time around.
Our review, with lots of photos, of Wave 1 can be found
here
.
And then, a few days ago we had a small reference book update!
It's
Gazimon X
!
And last up...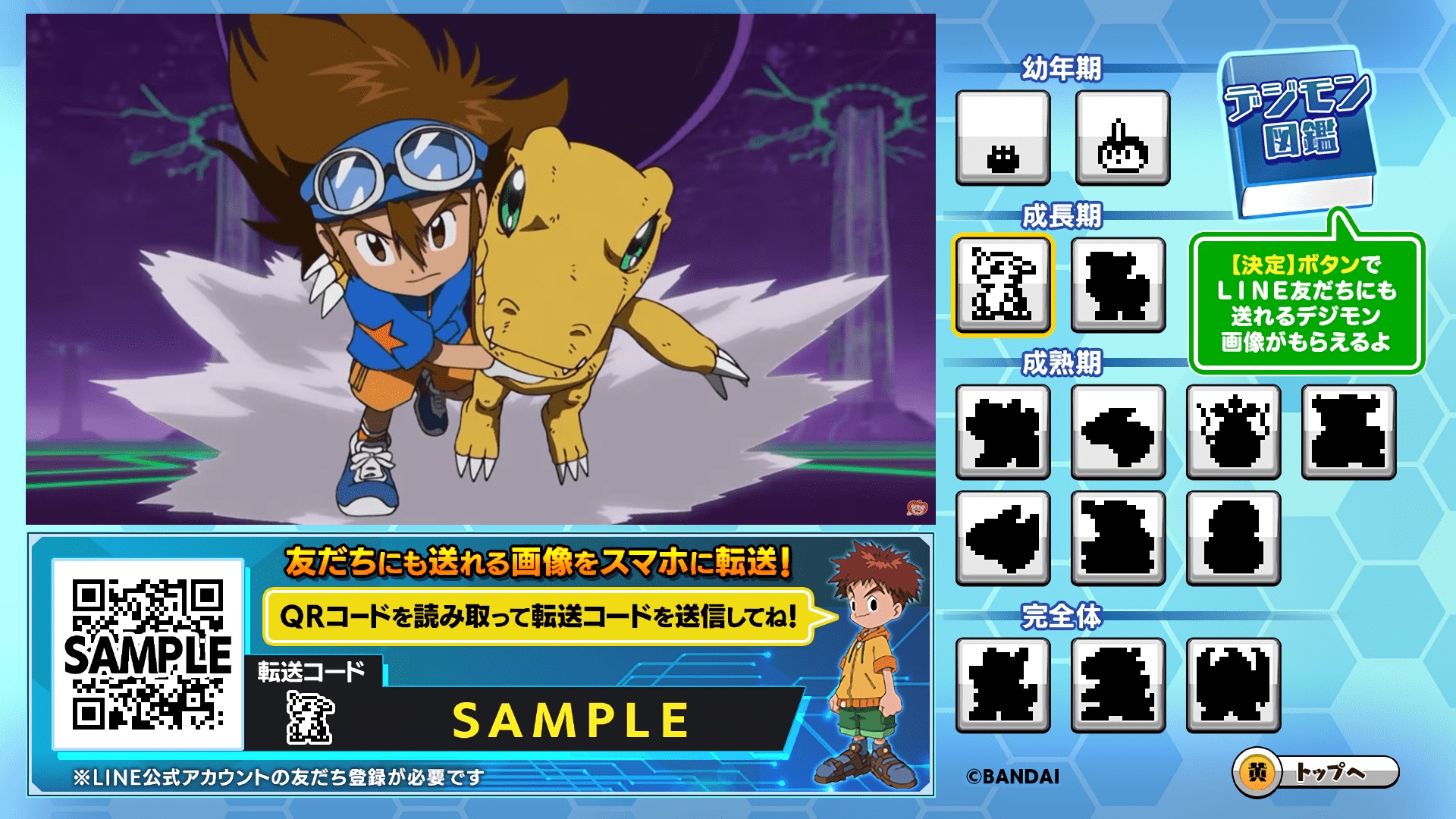 For those in Japan, when Digimon Adventure: is on, there has been a data broadcast of a V-Pet you can raise.
It's been announced
the V-Pet broadcast will get an upgrade starting with episode 14 on September 6th.
They have refreshed what Digimon will appear and can be trained. They also have set it up so you can link your Line with the Digimon Adventure: account, which allows you to send images of your Digimon from the data broadcast to your phone. It allows you to use a QR code from the data broadcast to transfer the content to your phone, which will allow you to use the DIgimon you raised as images and stamps.
Some nice updates this week with a stack of art (plus the return of the keychains, among other things.)
Thanks to onkei for some translations and
Mairead Ralph
for the heads up about the keychains.
And for anyone who is interested, don't forget that
Takayoshi Tanimoto has a concert streaming on Youtube
from a bit over 3 hours from the time of this post. It looks like it's geolock free, and hopefully it's archived afterwards for anyone who can't make it live.