Show User Social Media
Hide User Social Media
Joined

Sep 8, 2006
Messages

15,382
A nice stack of things for the weekend!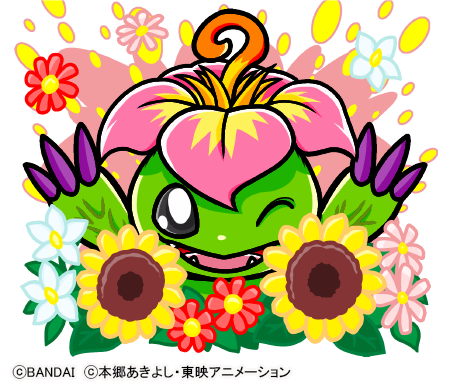 First up, with
episode 6 of Adventure:
having aired,
Digimon Web
once again has put up some nice (and pre-existing) art of Palmon! The attached message:
Everyone, good moooorning

At 9am Digimon Adventure: episode 6, The Targeted Kingdom will air

Before Episode 6 begins, look back at the story of episode 5

[Link to a Japanese streaming site]

At 9 o'clock let's play & train with the D-Button Digimon!
On top of that, we once again get a new piece of art from Kenji Watanabe!
This time we get a great little piece of art
of Palmon and Togemon. Plus a small message:
Episode 6... Togemon's action was cool. The style of the young lady Mimi-chan! I wonder what her life in the real world is like too~
And while it was put up towards the end of the 10th anniversary nearly a week ago, we have some Xros Wars fun, which we have seen before, but I don't think a nice clean image of it...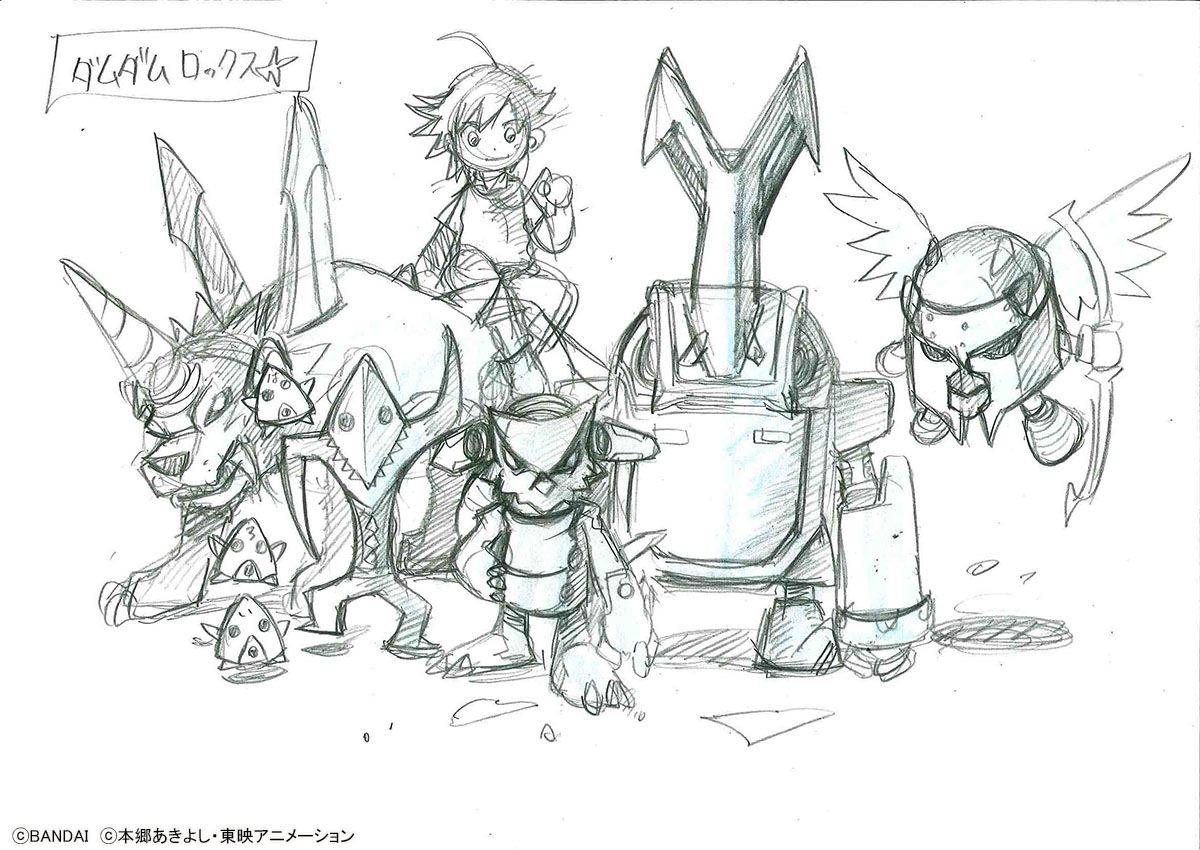 Digimon Web
put up an early Xros Wars illustration, before the characters were fully finalized into those we know from the show. Along with a message explaining it:
A super early illustration plan from Digimon Xros Wars.

The initial name for Shoutmon was Damdamon.

I wonder if it was from dam dam, an onomatopoeia from when a ball bounces.

Sparrowmon originally had an entirely different motif, and it's name was Ulmon.
(Ulmon was likely meant to be Oulmon, or even Owlmon, but since Xros did redesign and reuse names, and the spelling in Japanese was different from 'Owlmon', we went with a purposefully different way of spelling it in English.)
In addition,
Kenji Watanabe even chimed in
explaining why the early Shoutmon name was changed:
Since the dumdum bullet is a banned weapon, we decided not to use that as a name for the protagonist.
Next up, for those who wanted to get
the Premium Bandai
version of the Shodo figures without dealing with intermediaries...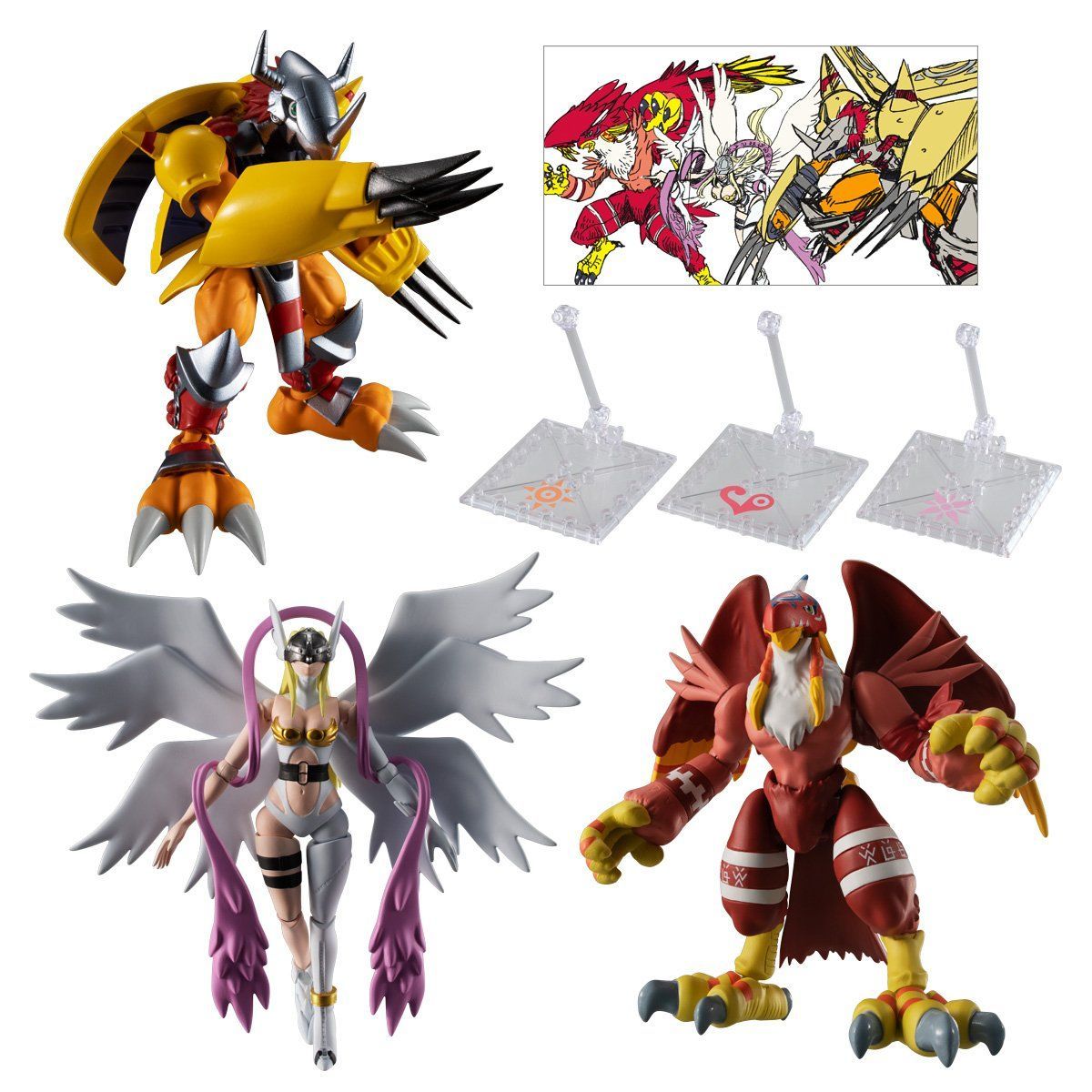 Premium Bandai USA has put up the set to pre-order
.
The set from Premium Bandai USA is $50 with an extra 10 for shipping. Pre-orders will close September 8th and it will ship in November.
This is the same set as the Premium Bandai Japan release, with the asterisk that it will not include the 3 pieces of gum. (Likely to avoid it having be classified as having foodstuffs for shipping.)
Then a bit of a teaser perhaps...
The Digimon Music producer has tweeted that 'Digimon Music is preparing for that day' in reference to
DigiFes 2020
.
And last up, just for a bit of fun...
Awhile ago the
Voice Recording Challenge
was announced, where they put up some clips of Adventure: without the voice acting, for people to dub it themselves, and potentially win prizes.
A few people associated with Digimon have thrown their hats in the ring, mostly in the sense of fun (both are on the show in some fashion, so would likely not be eligible for the actual contest aspect.)
First up...
Volcano Ota!
Tanimoto Takayoshi, who sings the OP and insert song for Adventure:!
And we finish off the weekend fun with...
Volcano Ota again! This time being a bit more purposely playful.
Nice fun stack of things for the weekend.
Thanks to onkei for some translation help.