Show User Social Media
Hide User Social Media
Joined

Sep 8, 2006
Messages

15,593
Time for a small batch of updates on the weekend!
First up, with
episode 5 of Adventure: airing
,
Digimon Web put up some nice
(but pre-existing) artwork of Tentomon! With the attached message:
Good morning, everyone, yes!️🌤

At 9am Digimon Adventure: Episode 5, The Holy Digimon, will be shown.

After being packed in by Whamon, Tentomon is surprised!

What will happen? Let's see it together.

Let's also play & train the D-Button Digimon!
While that art is pre-existing, we also got art from Kenji Watanabe!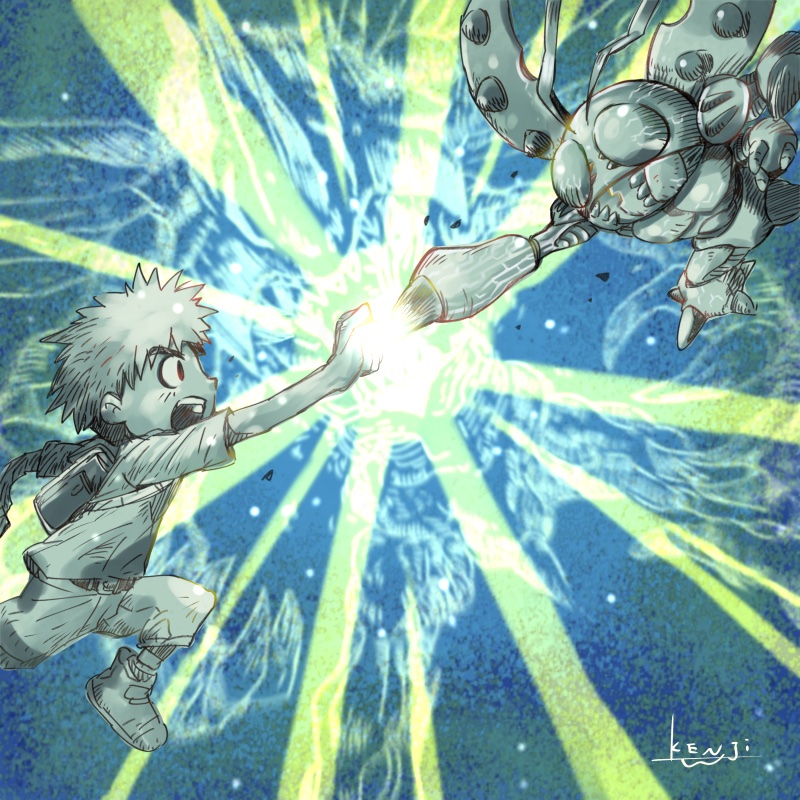 And it's a really fantastic piece of art
featuring a key moment from the episode when Koushiro and Tentomon reach for eachother causing Tentomon's evolution. The small bit he wrote that was attached to the image:
"I was busy with stuff, so this, the 5th episode, was the first time I got to see the post-recording live. I was shocked by how in sync Kazama-san and Ai-san were even with their long lines. As for Koushiro-han... you really are a protagonist."
Some really nice art, with a good chunk of the message being dedicated to Watanabe being on hand for Youto Kazama & Ai Maeda being in an episode for their special appearance
after they had revealed they would appear
right when the show began. (
The episode 5 thread
reveals where they are, although best to check it after you've watched.)
Then a few Adventure: related product updates...
We recently got all of the images for the Digimon Shikishi Art collection
as they were about to come out, except one, which we have now that the art is out...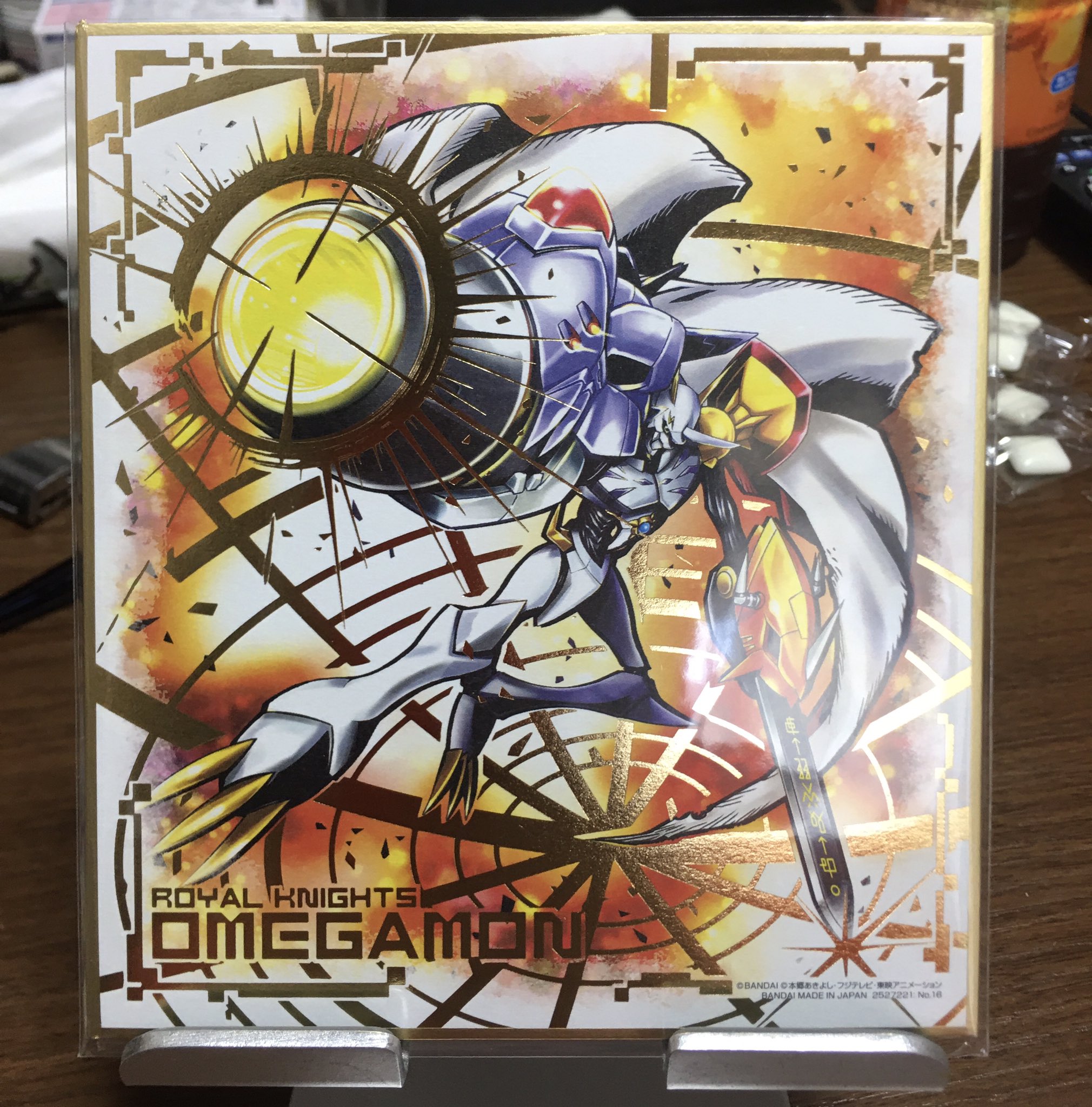 Omegamon! Feel like the obvious choice for the last one...
Nice art.
Thanks to
edogatyaneru
for the image.
Then some products we haven't seen before... maybe...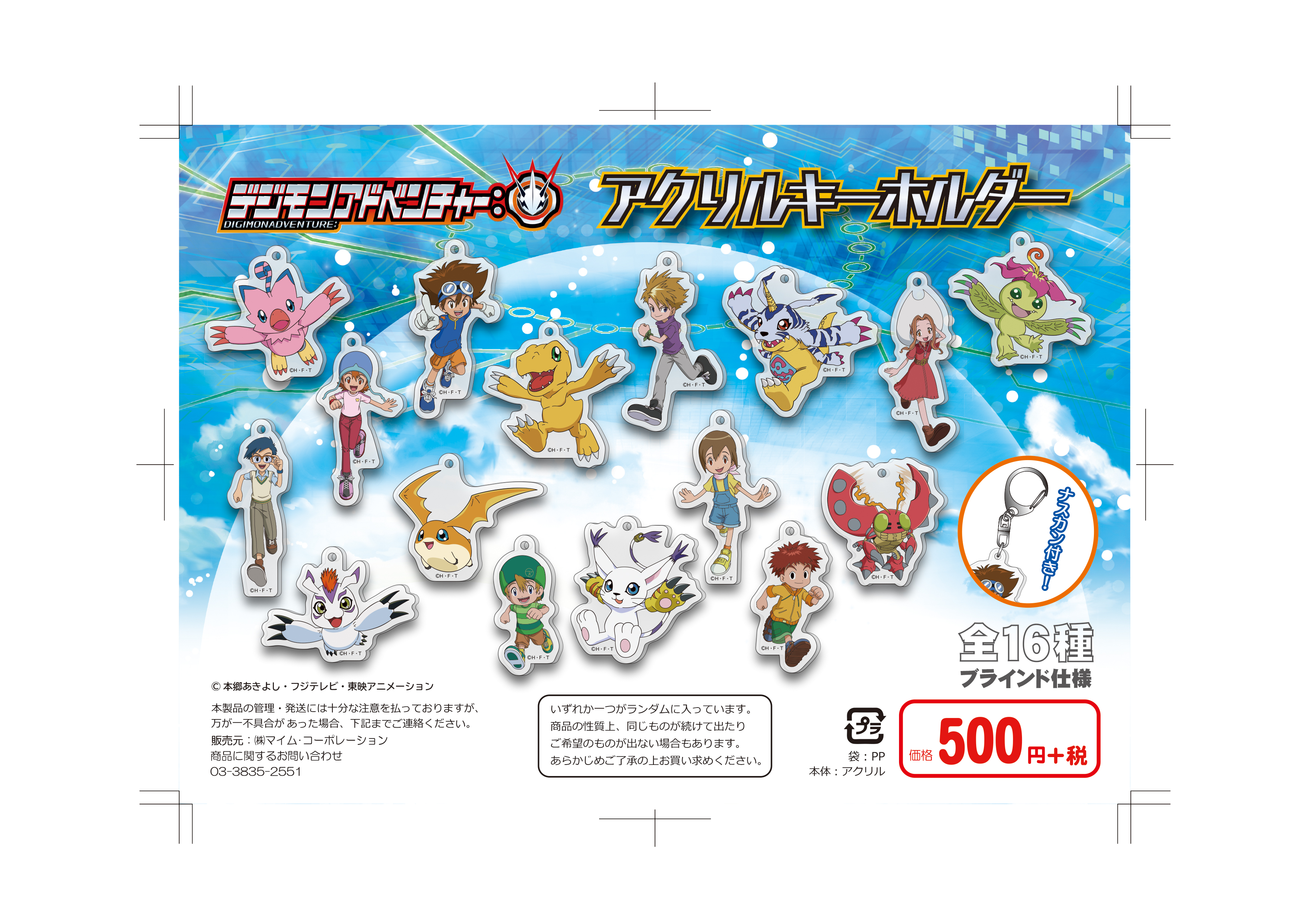 Tree Village posted some Digimon related images on
their anime Twitter
. Tree Village is an official shop/cafe that stocks items from shows on 5 major Japanese TV Networks- Nihon TV, TV Asahi, TBS, TV Tokyo, and Fuji TV.
In addition to a photo showing plushes that came out awhile ago, we get to see what appears to be an (oversized?) can badge and coasters, plus a sales sheet for a set of keychains (the art we've seen a number of times, but I don't think we've seen these exact keychains before...)
I don't believe we've seen the can badge of coasters either, nor were they announced that I can remember (maybe the can badge...) They 'may' be exclusive to Tree Village, but that isn't clear at the moment...
Just a few neat things that maybe you haven't seen.
On top of that is a couple of things you definitely haven't seen... (and plenty you have)
As part of the 'Summer of Digimon Goods',
a promo video of a bunch of recent and upcoming Digimon products has been released
. It's been geolocked, but we've gone ahead and mirrored it.
The title of the video is 'Digimon Goods & Digimon Information Introduction Special Movie 2020 Summer'.
The first part of the video is new narration by Taichi and Agumon introducing various products. Most of these we've seen, but they do show off what appears to be Adventure: pajamas and socks. After that are general ads and ad cards for a number of products we already knew about.
A large version of the Youtube thumbnail image for people who just want a quick overview without watching the video: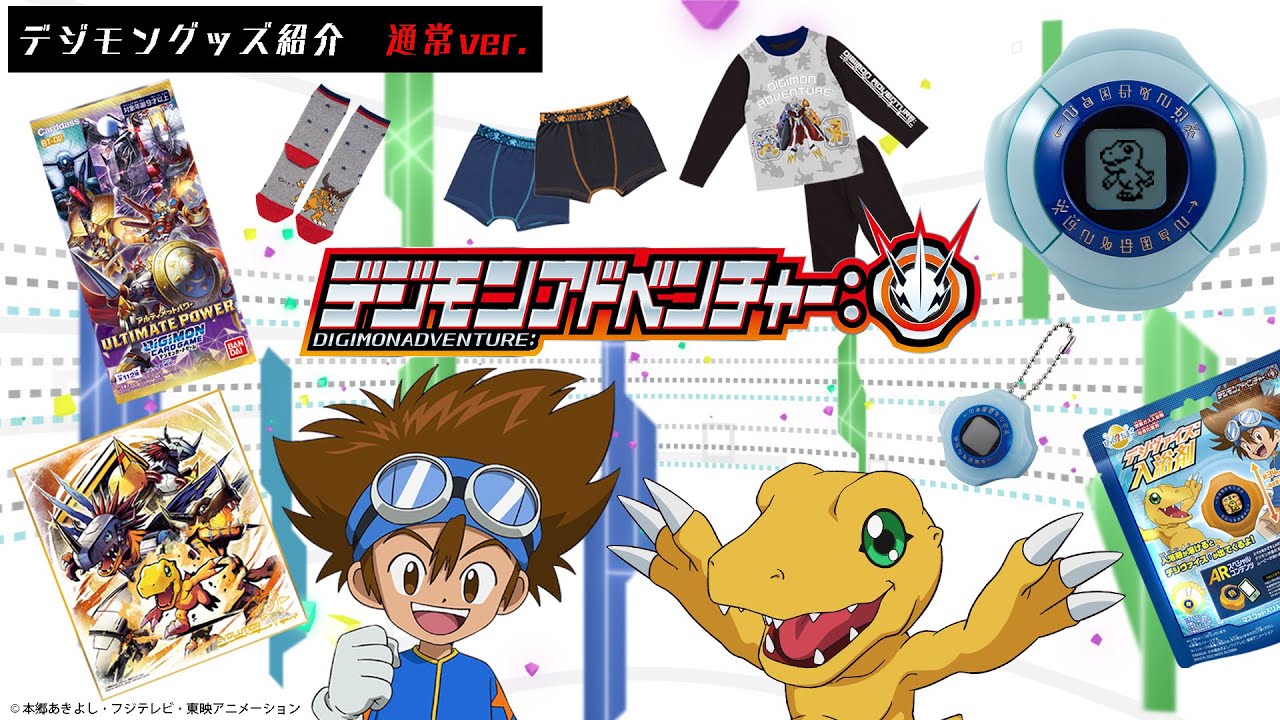 The Summer of Digimon Goods pages have also been updated on Digimon Web, although there is no specifically new information that we don't have, although more is likely to be added:
Products Page
Events/Campaigns Page
And last up, some new ReArise characters!
First up, a new human...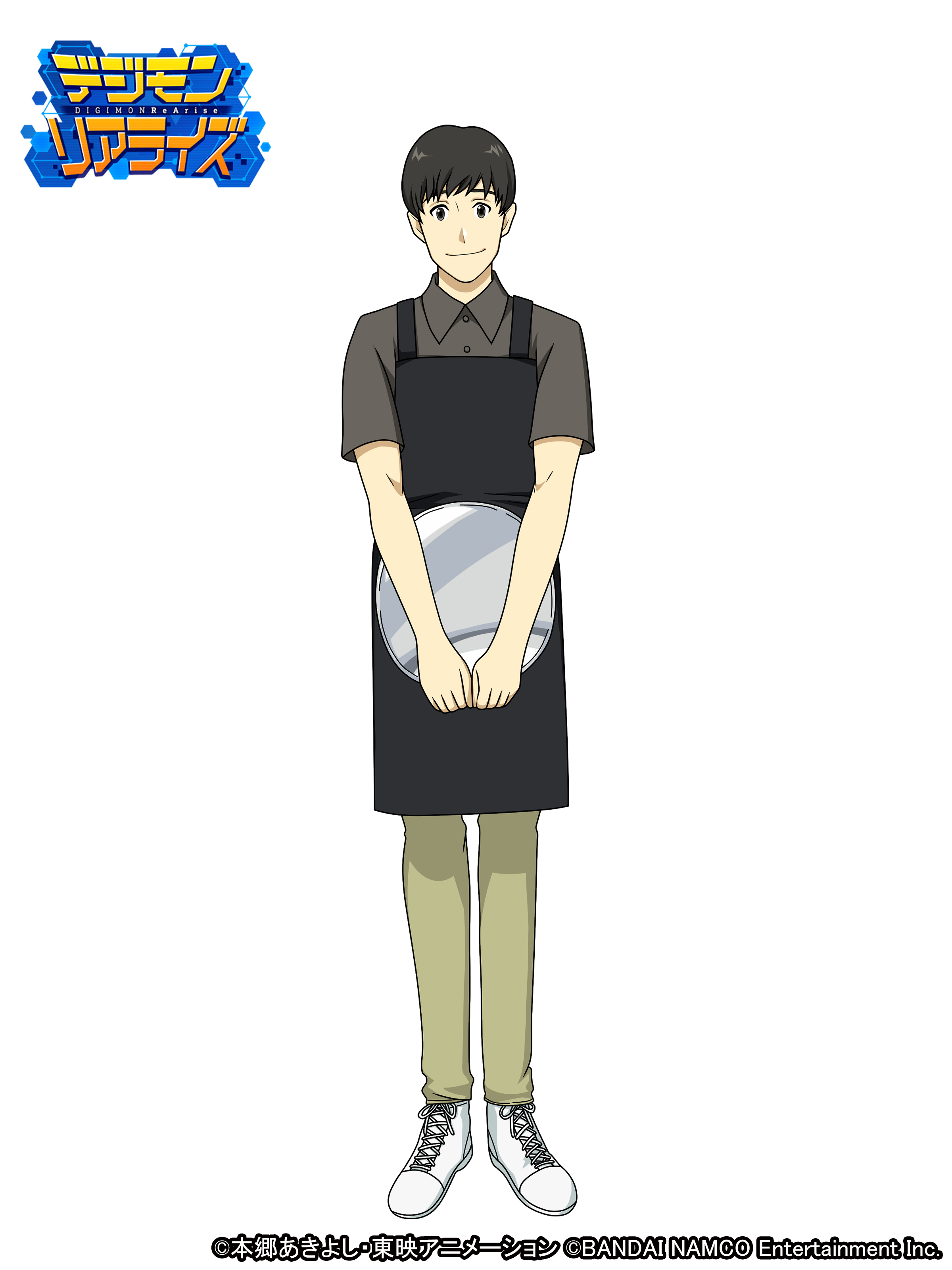 Eiji Futami
, voiced by Wataru Komada ( he hasn't had many many large roles yet, but many supporting roles)
A new part timer at Truffle, he's a graduate student majoring in the information field.
Gentle-mannered, treats people & Digimon without distinction.
Studied under Keito's father in the past, so he is acquainted with Keito and Nozomi.
And then a couple new Digimon...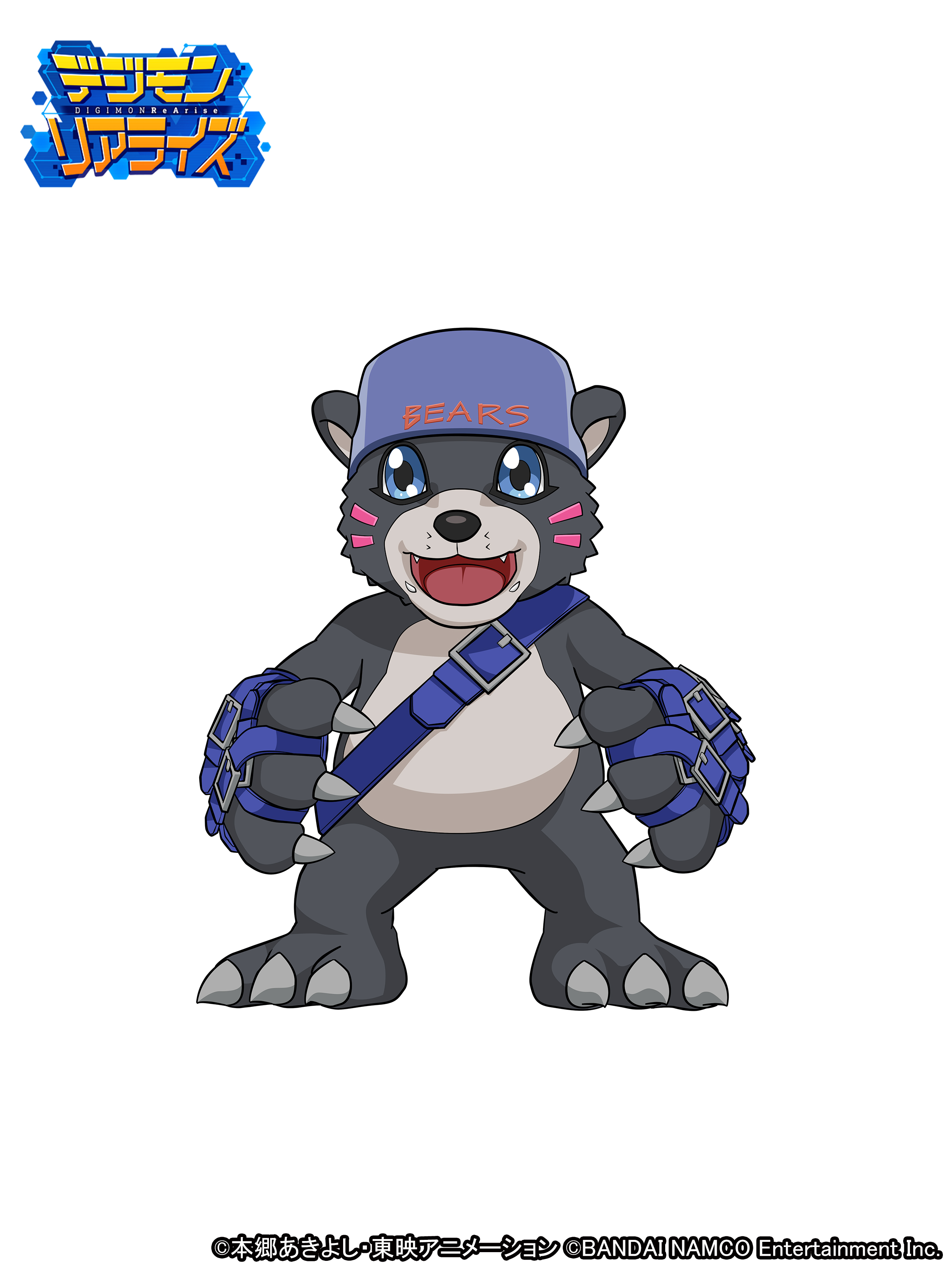 Bearmon
, voiced by Kotaro Nishiyama (Atsushi Kinigawa in Cute High Earth Defense Club (and it's sequels), Kazuhito Narita in Haikyu, and many other roles.)
The partner of Kazuma. [Kazuma was the new human character introduced without a Digimon partner awhile back.]
Born from a digitama that Kazuma protected from the spirals.
He's an innocent Digimon who loves to play.
In an emergency he faces the difficulties in front of him.
And then someone we knew was coming f
rom the most recent V-Jump.
...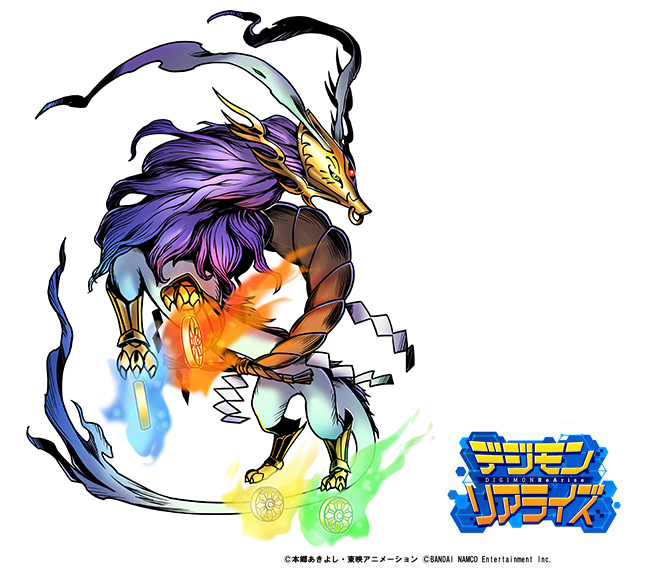 Mitamamon
(and they note it is a Digimon that is first appearing in Digimon ReArise.)
A sacred Digimon that is said to send the souls of Digimon who have done good deeds to heaven.
For those who have weighed the scales in reverse, Mitamamon turns into an angry beast who mercilessly beats them like a hammer.
A not so small batch of smaller updates for the weekend!
Thanks to onkei for translations on a few different things.