Show User Social Media
Hide User Social Media
Joined

Sep 8, 2006
Messages

13,191
Stack of stuff!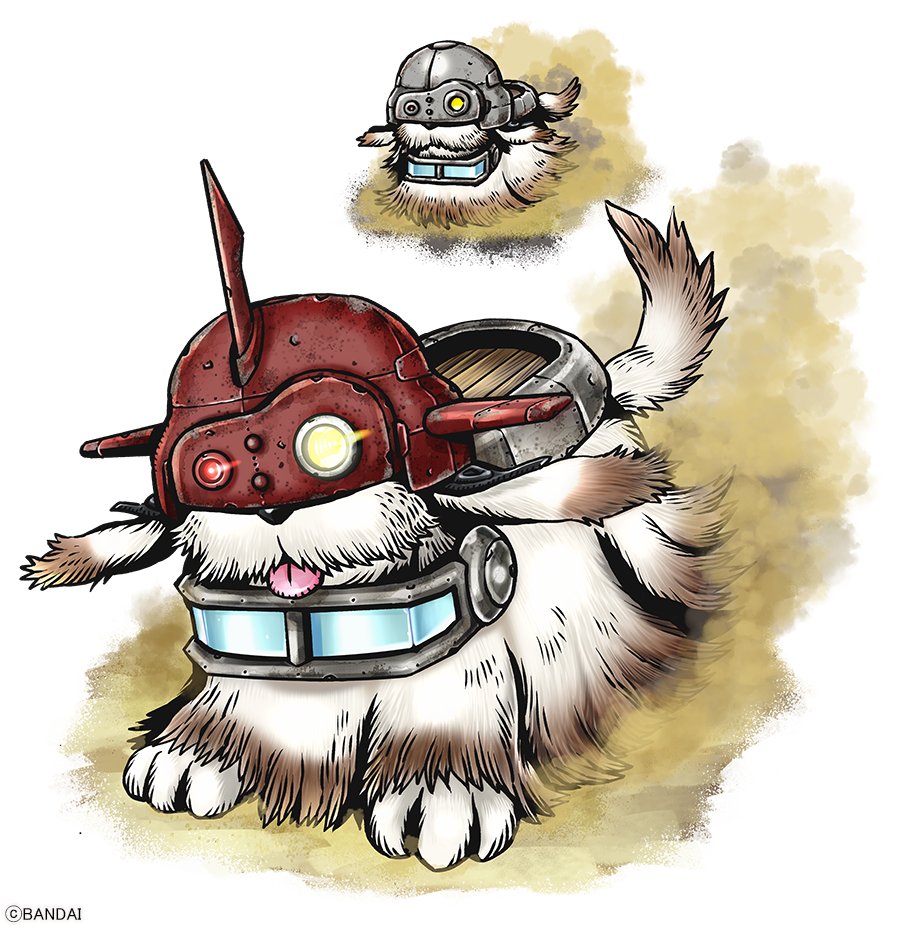 After Digimon Adventure: episode 31 aired
,
Digimon Web
put up the profile artwork for Komondomon, who makes his first appearance in the episode. We get 2 different Komondomon designs in the art. The attached message:
Thanks for watching episode 31 A New Darkness, Millenniumon!

The new Digimon Komondomon appears

The person who voices him is Daisuke Yokoyama

Here is the release of the official illustration of Komondomon

He will be in the Digimon Encyclopedia the day after tomorrow, please wait

Look forward to, episode 32 Soaring Hope, next time~
And then we have new art from Kenji Watanabe!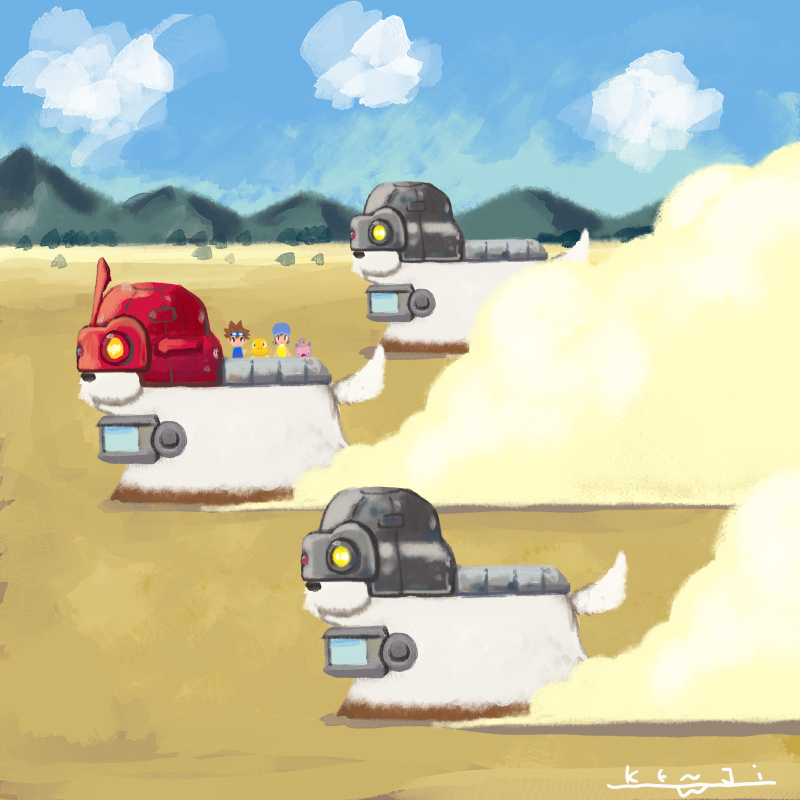 This time we get
a rather nice stylized image that comes across much like a painting. It shows a few different Komondomon zooming through a desert with Taichi, Agumon, Sora, and Piyomon on the lead Komondomon. His attached message:
Boooow wow, wow! [He's saying 'wan', which is the Japanese equivalent for a generic bark, ruff, bow wow, etc.]
Komondomon was brought back!?
Surprisingly comfortable to ride
Then we have a stack of news from China, sent by some friends of the site!
As we previously found out, a new manhua will be running in the magazine 'Lucky' from Hong Kong. That's out today, and we get to
see that Adventure: is on the cove
r.
It also includes a Vamdemon card.
Since it should be out, hopefully we get some news and images of the comic soon.
Update- Lucky put up a short video promo for this issue...
Next up, clothing!
​
​
Chinese brand Kira School is doing a collaboration with Digimon Adventure:, doing a line of school clothes with various Digimon related touches.
Kira School has put up quite a bit of images and info on
their Weibo account
(
2
) (
3
) (
4
) (
5
), so there is more if you want to go look. They also
put up a short video
of them putting up their Digimon display (shown above) for an event. It isn't embedded, so go watch if you want to.
And last up...
​
Convenience store chain Lawson is something those familiar with Japan might not be shocked to see every so often. You may be less aware they have a number of locations in China, and as part of a collaboration a large location in Shenyang has been completely done up in Adventure: theming, with Adventure: products (some new, some reprints from products in Japan, etc.)
Lawson Shenyang also put
up a video showing it off.
(Also not embedded.)
Some neat images this week. Some great art, and a lot of fun and unexpected photos.
Last edited: