Show User Social Media
Hide User Social Media
Joined

Sep 8, 2006
Messages

16,142
Stuff for the weekend!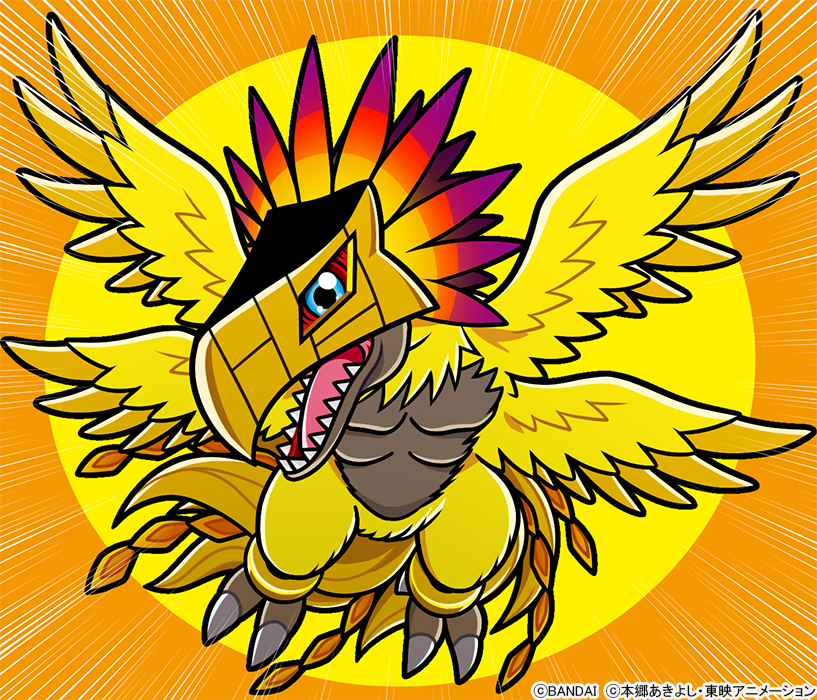 After Digimon Adventure: episode 52 aired
,
Digimon Web
put up social art of Hououmon, the Digimon of the hour. The attached message:
Thanks for watching episode 52 Dance of the Heavens, Hououmon!

Garudamon Ultimate Evolution! Hououmon!

It was an all-encompassing, majetstic, divine

Junkmon, a new Digimon from the Pendulum Z, made his 1st anime appearance

Safety first next time also for episode 53 The Geko Hot Springs' Revolt
And also from Digimon Web...
More images
(
2
) (
3
) (
4
) of vintage 'The Digimon' figures. A nice wide selection this time.
Plus some new upcoming figures...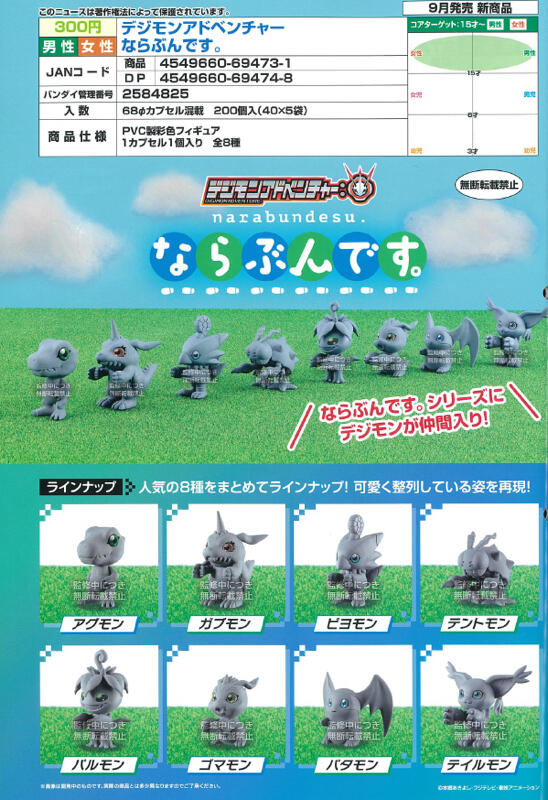 Digimon Adventure: is getting a set of narabundesu figures. These small posed marching figures are done for various series and are 300 yen gashaspon (the prototypes in the images above are of course, unpainted.) They will be out in September. Retail cases will contain 8 figures.
Thanks to Angel-kun for the heads up.
And then a product display from China...
Toys Star, a local Bandai affiliate in China, is taking part in Wonder Festival 2021 Shanghai this weekend.
We were sent a few different images of their flier from users in China, and photos of their section of the floor, which includes a decent sized Digimon display.
The 4 sections of the Digimon display appear to be: history of Digivices, V-Pets, Figure-Rise model kits, Shodo figures. And a nice Vital Bracelet backing featuring Pulsemon and V-mon.
Model kit update also...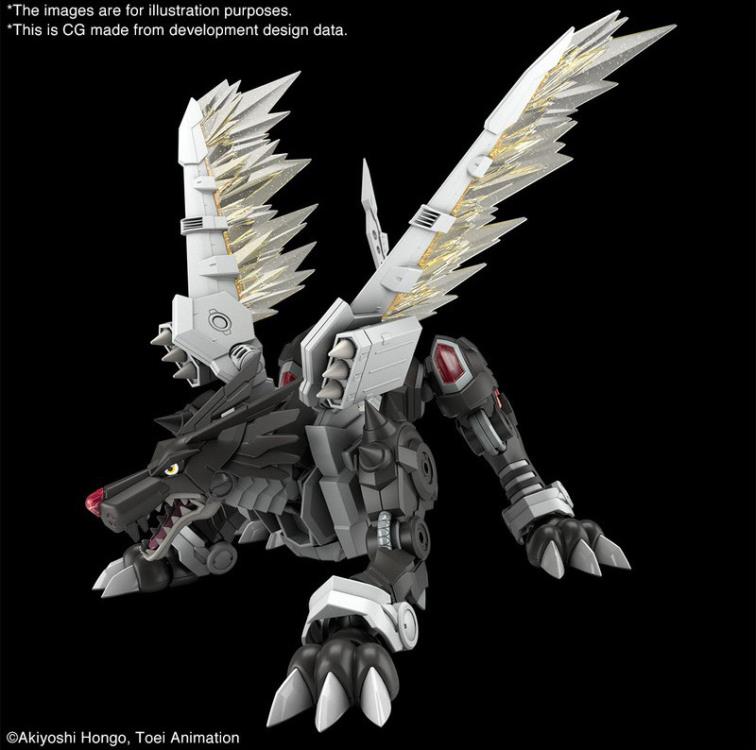 Not super relevant for most of us, since outside of Japan the MetalGarurumon (Black) model kit is a standard release, but if you were ordering from Japan and missed it,
Premium Bandai opened up a second pre-order period
, which will ship in August.
Various stores in the west still have ordering open
.
Thanks to Mugenlazo for the heads up on that.
There is a new English Card Game questionnaire also,
which can be found here.
For answering it, you are supposed to get an English version of the Agnimon evolutions printable playmat, but it sent me to the V-mon one we've gotten before.
Hopefully it gets swapped out soon.
Plus reference book updates from earlier in the week. It's 3 new Digimon from the Titan of Dust Dim Card.
Sunamon
Goromon
Vulturemon
Translations of Konaka's blog will return sometime in the next few weeks, simply not enough time to do them at the moment.
If you missed prior entries...
Tamers OP, ED, Insert & Character Songs, Story Retrospective Intro, & Episode 1
Episodes 2 & 3
Episodes 4 through 9
Episodes 10 through 14
Episodes 15 through 18 & Tamers Digital World
Episodes 19 through 24, Yoshio Urasawa & Digimon, Takanori Arisawa's Music 1- Before Digimon, Makuramon Speaking, ED1- My Tomorrow, Fall 2001 to 2020 and the Present
Episodes 15 through 29, Takanori Arisawa's Music 2 Digimon Adventure & 02, and 3 Digimon Tamers & Frontier
Episodes 30 through 32
Some nice stuff this week, especially for fans who like to keep an eye on products.