Show User Social Media
Hide User Social Media
Joined

Sep 8, 2006
Messages

13,787
Stack of stuff for the weekend!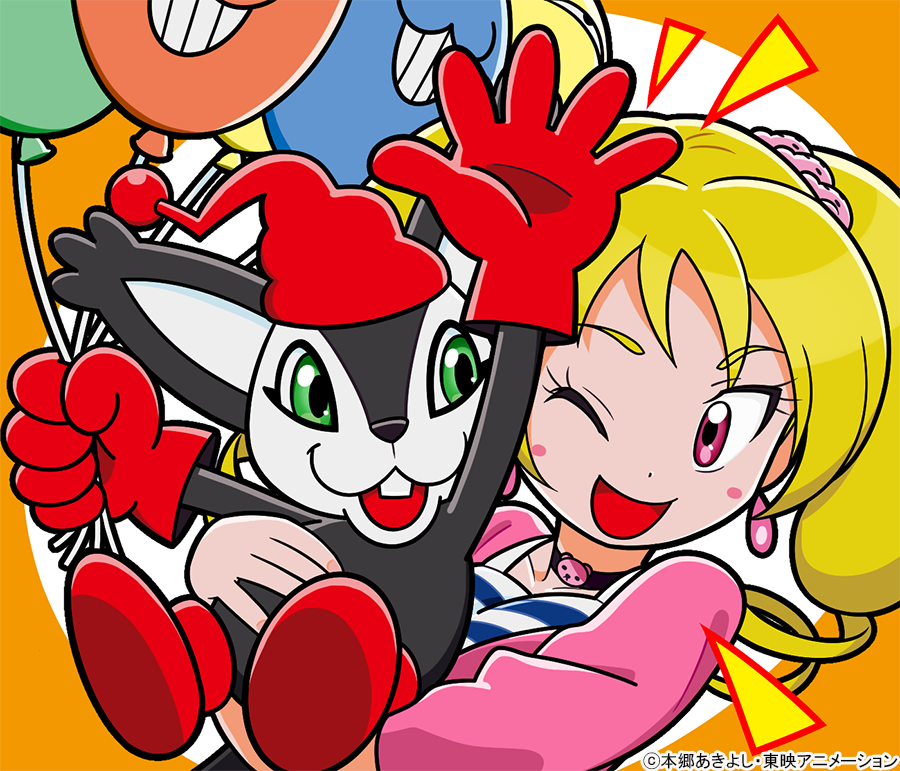 After Digimon Adventure: episode 41 aired
,
Digimon Web
put up new social art of Opposumon & Airu to celebrate Opposumon returning in Adventure:. The attached message:
Thanks for watching episode 41 Mon-Mon Park in the Fog!

Ryoko Shiraishi played Opossumon in Xros Wars. Her partner was Airu Suzaki, played by Megumi Han, who plays Takeru.

There was a connection between Takeru & Opossumon~

Stay tuned next time for episode 42 King of Inventors, Gerbemon🗑
Nothing from Kenji Watanabe this week. In the past, when he's had a doll show or been otherwise busy, he's generally done art later when he has the time to watch the episode. If one shows up later it'll be included next weekend.
And we continue with Adventure:
Toei made a special trailer for
Anime Japan 2021
, featuring trailer and promotional bits from various shows, and the lead-off item is Digimon Adventure:! Nothing new in the trailer itself, it appears to be the 30 second Break the Chain trailer, just a bit neat that it got the first slot.
And then, going back to something from last week...
​
Shortly after it was announced and opened
,
we had a few photos
of the Fujishop Laketown display they opened for Digimon. New photos from
Digimon TV
,
Cody from Fun Digica
, and
Sekai_no_Nozawa
show that it's actually a rather nice little setup in the store that takes a up decent chunk of space.
The last bit for Adventure: comes from a number of users in Hong Kong who sent this over...
H Plus Mask has announced
a number of Digimon Adventure: masks and mask holders for release in Hong Kong.
H Plus Mask mentions their license only covers Hong Kong and Macao. They expect the first batch to show up in April.
For those able to have shipments sent to those region,
pre-orders can be done online for retail cases
.
And then, for model kit fans...
The Figure-rise Standard Amplified model kit of Mugendramon from Digimon Adventure came out a few days ago
The images above are a selection of images (but not all of them) from Hatenablog (the Bandai Spirits hobby division development blog),
where they show off the kit in a new article
(
machine translated version of the article here
) with a heavy focus on showing off features of the kit, especially regarding poseability and size.
Figure-rise Standard Amplified Mugendramon is still available to order at HLJ
(the link helps the site.)
The US release of the kid is next month and can still be pre-ordered at Amazon
(Affiliate link.)
And then, for card game fans...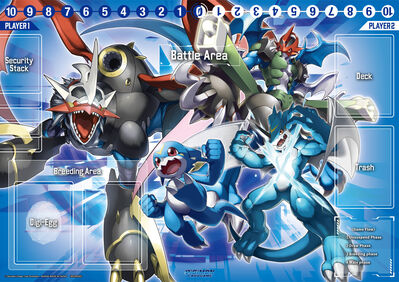 A new questionnaire
has been put up for the English version of the card game. This time the survey has a number of questions based around elements of the game, online play, Bandai TCG Online, thoughts on a potential digital version, etc.
You get an English version of the Booster Set 3 printable playmat for filling it out.
We've gone ahead and extracted the image from the PDF and put it in the gallery under promo items for the card game. The image embed above is a smaller version, but clicking it links to the full size ones so you can use and print it.
Nice collection of images and stuff this week.