Show User Social Media
Hide User Social Media
Joined

Sep 8, 2006
Messages

12,842
A few small updates...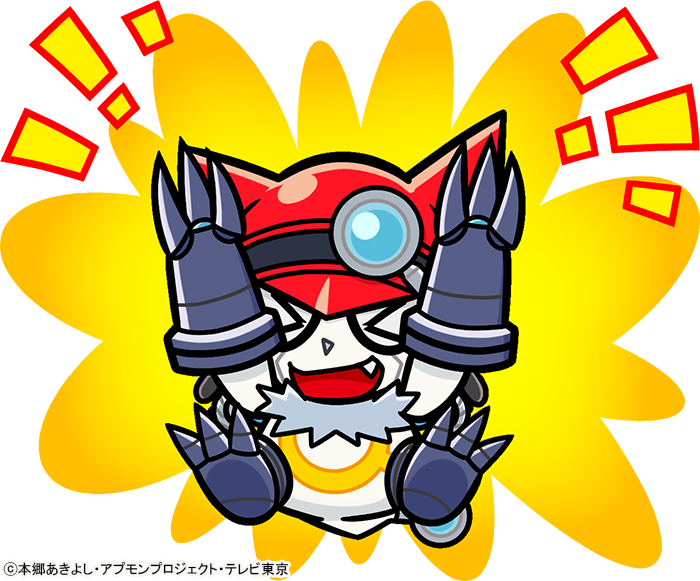 Adventure: is still on hiatus so
the Digimon Web Twitter
posted an image of Gatchmon along with a message. The Gatchmon art isn't actually new, but it is the first time we've seen all of Gatchmon from it.
The art is from the
'thank you for 2017 and the 20th anniversary of the franchise' artwork, which also featured Agumon and Zubamon. The message that was included with it read:
Good morning everyone

Digimon Adventure: is still taking a break

At 9am, it will be a reairing of Gegege no Kitaro, Episode 6- The Misfortune of the Sunekosuri

Today I'll watch it with Gatchmon!
On top of that another script photo...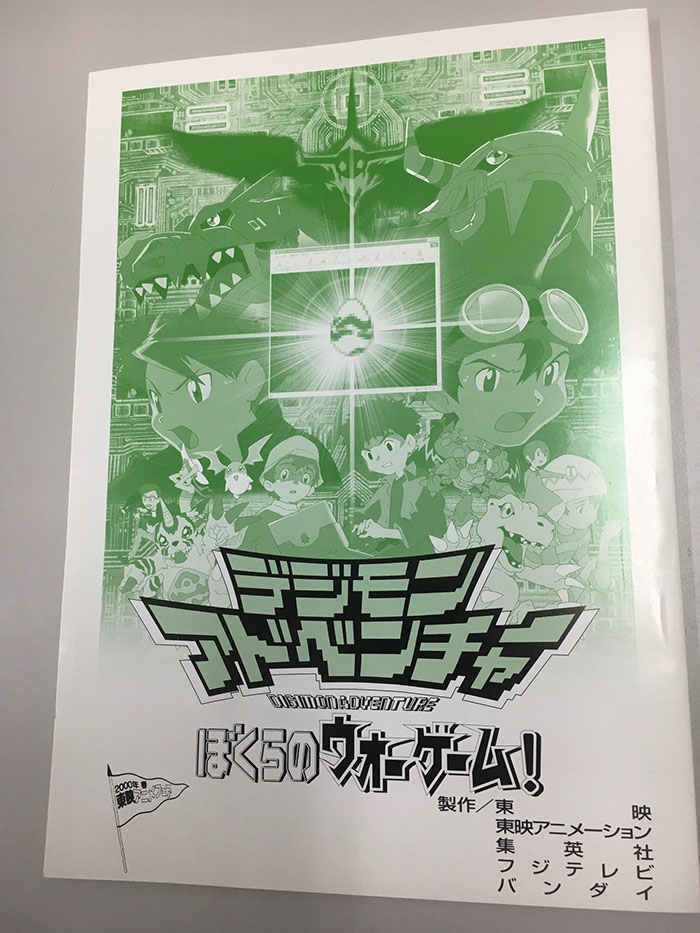 Another script
that was found during the warehouse move. This time it's for movie 2, Children's War Game. It was posted when Children's War Game was up for free during the Stay at Home with Digimon promotion from a few days ago.
A quick Limited Base update...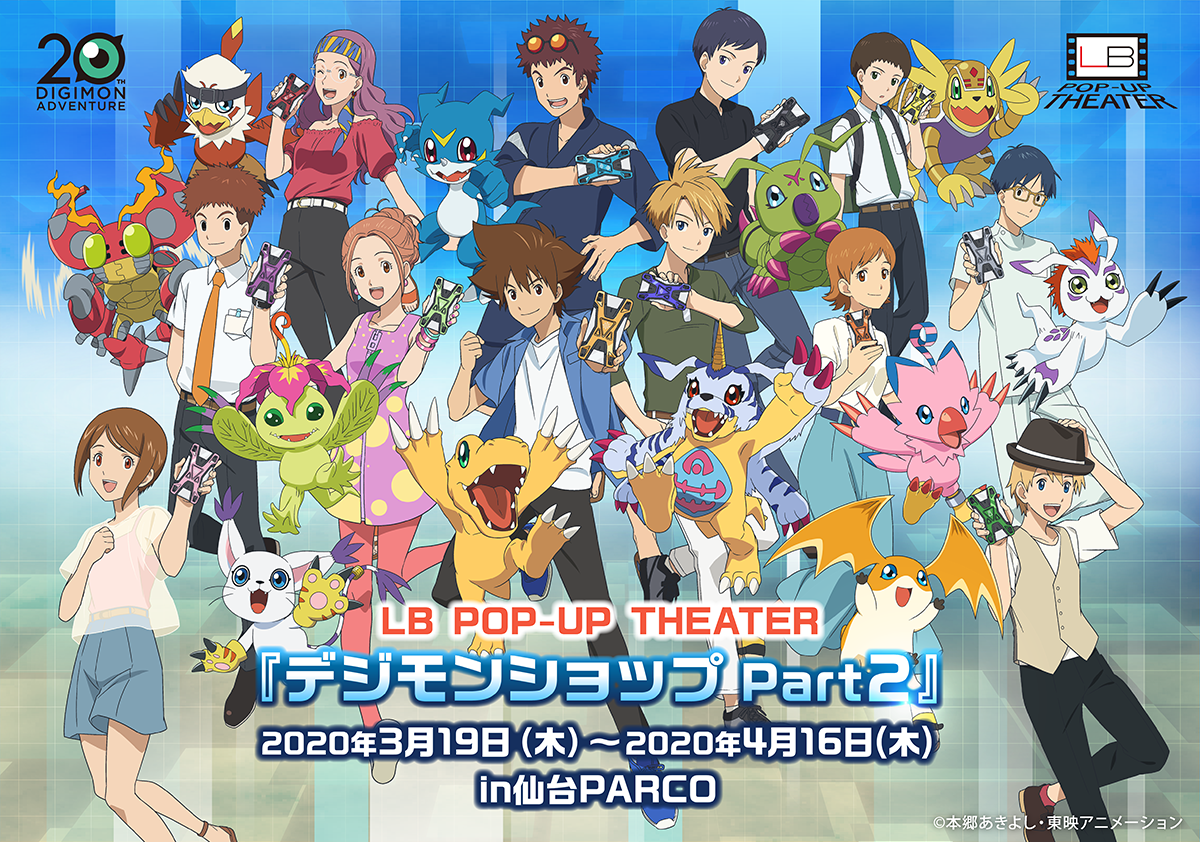 The Kizuna Shop at LB Pop-Up Theater at the Sendai Parco was planned to run until May 15th. Due to the Sendai Parco currently being closed they've officially shut down earlier than the planned 'extended' final date. (By the time it was going to re-open the next theme would be there anyways.)
And a fun update for the upcoming V-Tamer special chapter...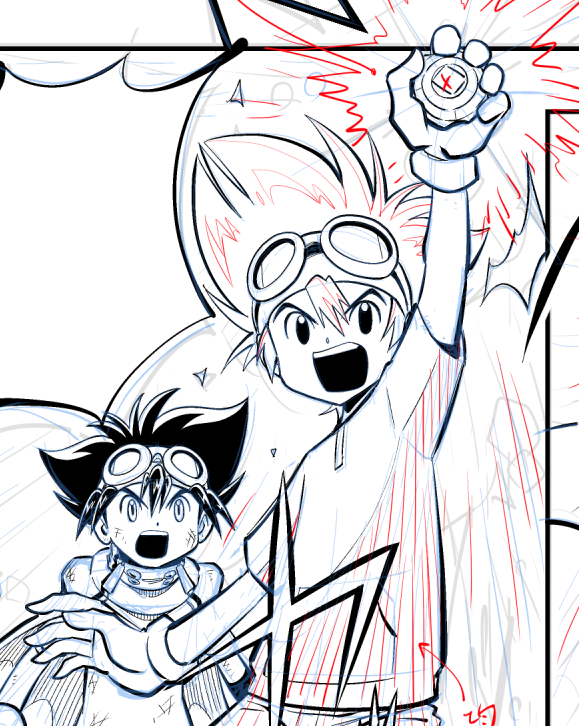 Tenya Yabuno tossed up
out first look at the new chapter. It shows both Taichi's, with Adventure: Taichi holding his Digivice: up high.
Less than 2 weeks to go until it's out.
And last up,
we recently got all of the Booster Set 1 for the Digimon Card Game
(and the set is out in less than a week), today's actually does show a previously unrevealed parallel card...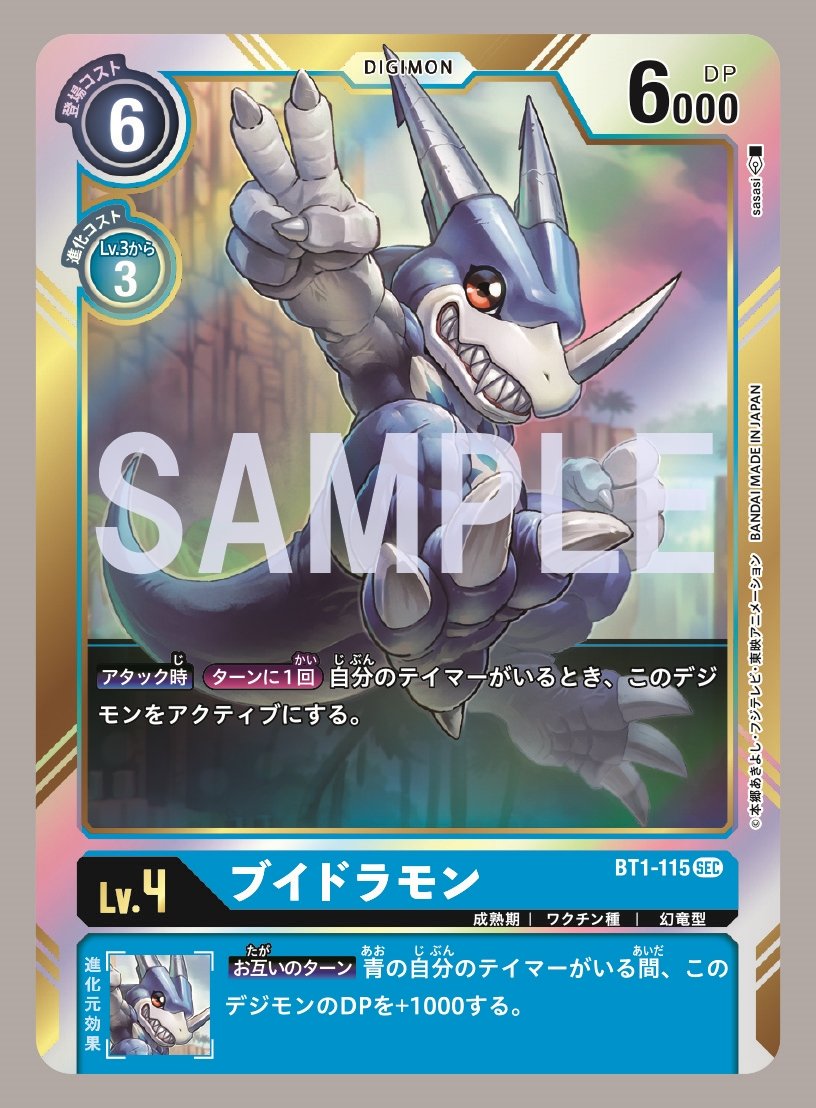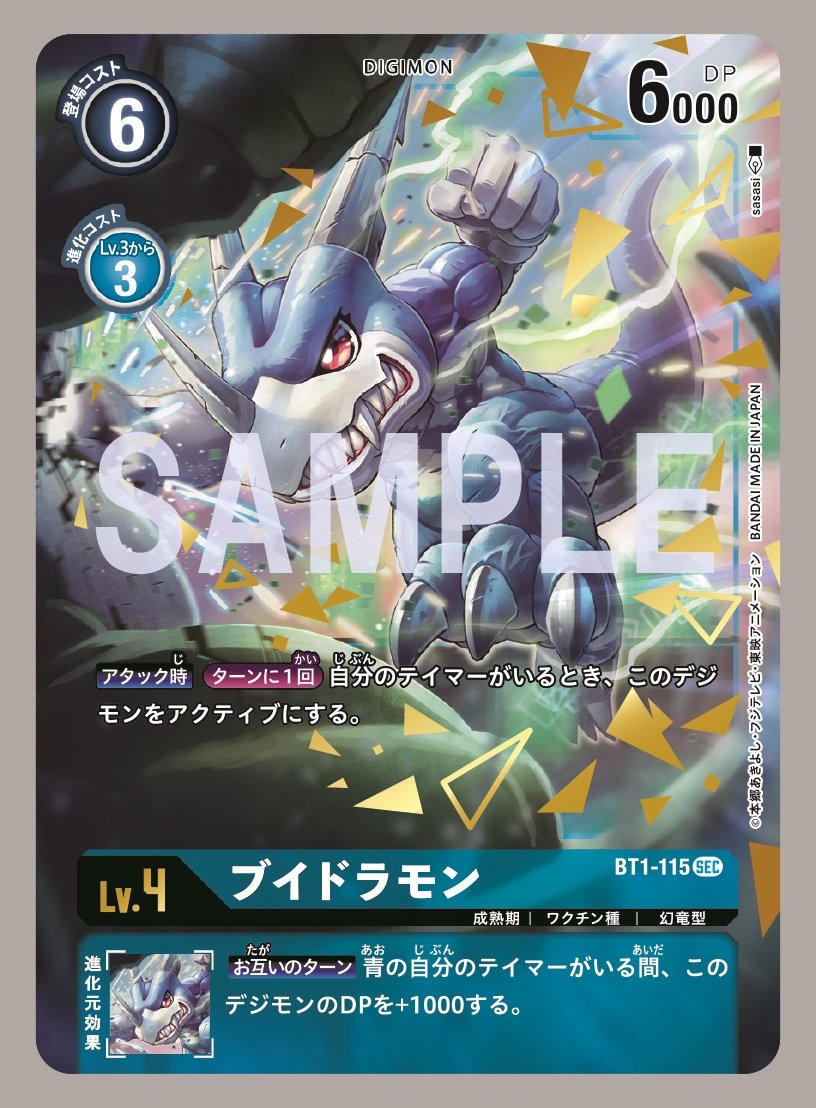 The Digimon Card Game Twitter
has updated again with a look at another card from Booster Set 1 New Evolution. it's V-dramon.
This time we get to see the Secret Rare V-dramon card, and as mentioned above, a previously unrevealed parallel card.
The new card was V-dramon giving a V sign. The parallel card features him punching an opponent with an open border, like the Secret Rare parallel cards. The specific reference here isn't quite as obvious as the MetalGreymon one is, but it appears to actually be a different angle of a scene from V-Tamer! Zeromaru punching Triceramon, the first guardian of one of the tags that Taichi and Zeromaru battle! It also appears like V-dramon might actually be punching through part of the card border and theme.
Booster Set 1 is scheduled to release on May 15th.
Booster Set 2 Ultimate Power is out in July,
it can be pre-ordered at HLJ
. (Not an affiliate link, it does show it came from WtW.)
Details of that set can be found here
.
Previous card previews for Booster Set 1: