Show User Social Media
Hide User Social Media
Joined

Sep 8, 2006
Messages

12,862
It's been awhile since we heard anything about the upcoming Kizuna Ultimate Image figures.
Last we got updated on them
was roughly two and a half months ago when we got to see CGI renders and the development team said pre-orders were planned to begin in August.
Gashapon blog has posted an update
with our first images from an actual prototype, along with an explanation, and announcement of, a short delay.
They start by wanting to apologize about some previous information they gave about the third release of the Ultimate Image figure line.
They previously said pre-orders would begin in August, but it took more time than expected to hit the level they wanted to with changes to modeling and colors. So pre-orders opening have been changed to September, and they are sorry to keep everyone waiting.
The two Digimon that appeared in the end scene of the movie are Agumon and Gabumon, Bonds of Evolution. They hope everyone is looking forward to seeing them.
They want to deliver good products to everyone, so development continues every day, and they hope you can wait a little longer for information on the exact day you can order them.
They would also like to start to introduce the products today with Agumon- Bonds of Courage!
Because they have a colored product in some phase of completion, they will introduce using that. (It's noted it's a prototype that's still under development, so things might be changed or modified.)
They fully reproduced fine details, such as the skin.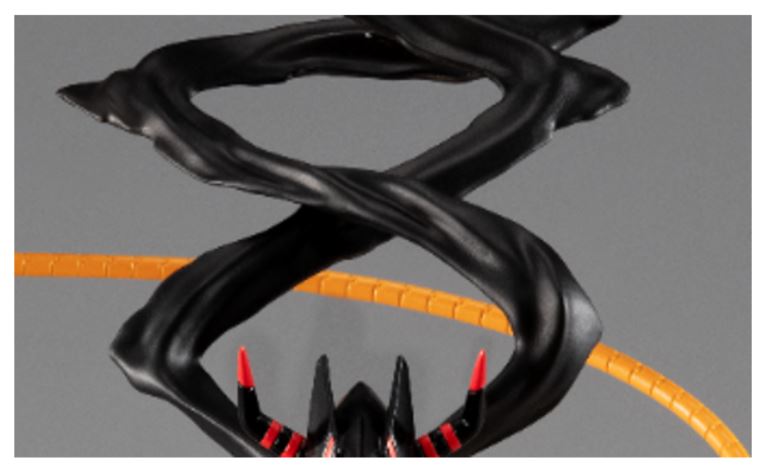 This is part of the muffler.
It's a distinctive muffler design illustrated by Kenji Watanabe.
If you include the muffler in the size, it's about 220mm.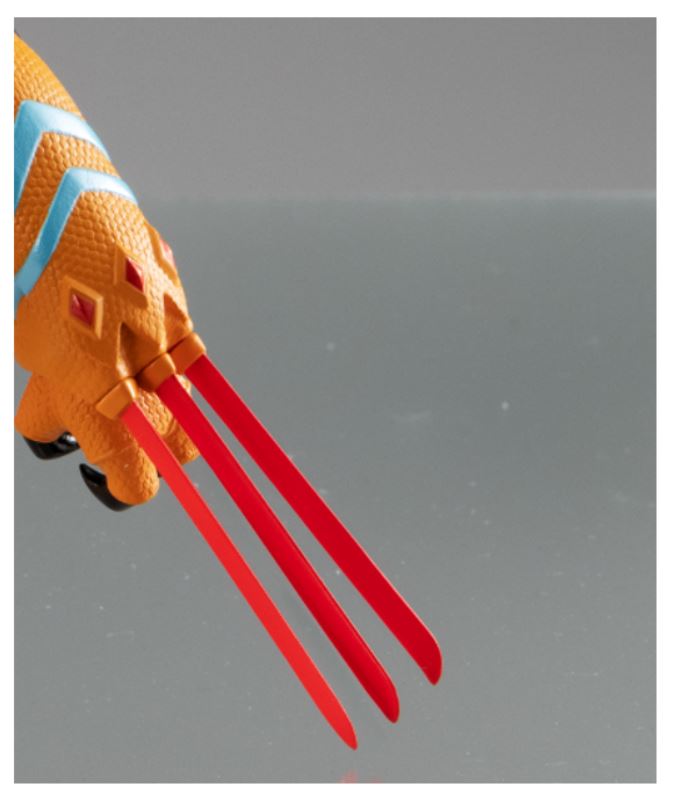 And you can see the red trim on the claw and on the face.
They are working hard to reproduce the dynamic and powerful pose designed by Kenji Watanabe, and they ask you to look forward to the full body images can be released.
Today they only showed Agumon- Bonds of Courage, but next time they will show parts of Gabumon- Bonds of Friendship!
In addition, the Blu-ray and DVD of Digimon Adventure: Last Evolution Kizuna will be released on Wednesday, September 2nd (in Japan.)
He finishes by saying he can't wait for the release and he wants to dig into it soon and ends with a 'See you!'
Pre-orders are open at CDJapan, and Kizuna is out on September 2nd in Japan. CDJapan links are affiliate links:
Digimon Adventure: Last Evolution Kizuna Blu-ray Deluxe Version (CDJapan)
Digimon Adventure: Last Evolution Kizuna Blu-ray (CDJapan)
Digimon Adventure: Last Evolution Kizuna DVD (CDJapan)
Various details on store exclusives can be found in
the original article
, and an updated one
here
.
The US Blu-ray and DVD release of Digimon Adventure: Last Evolution Kizuna
is currently scheduled for October 6th and is up for pre-order at Amazon: (affiliate link)
Digimon Adventure: Last Evolution Kizuna BD/DVD
Digimon Adventure: Last Evolution Kizuna DVD
A digital release in the US will be a week prior to the home video release on September 29th.