Show User Social Media
Hide User Social Media
Joined

Sep 8, 2006
Messages

17,396
A few different small updates...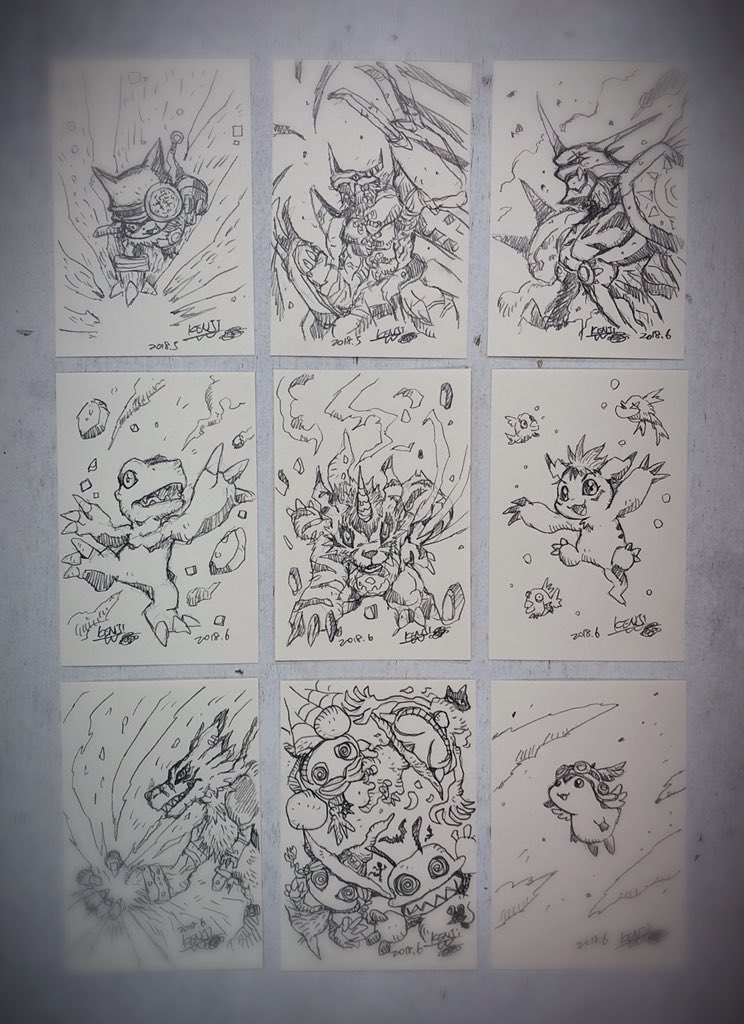 First up,
Kenji Watanabe did some nice drawings
to bring with him to Doll World. He was at the Visuadoll booth and apparently gave them away the first day of the show, as
he mentioned
he would be there the second day, but without any drawings on hand.
Most of the drawings were of Digimon characters (with a heavy emphasis on popular characters from Adventure/tri., but there is a fantastic drawing of Gatchmon also), but not all of them. He pointed out this was a rare occasion where he got to draw Magical Witches, a magical themed V-Pet that he worked on the year after Digimon came out (certain elements of Magical Witches, such as Witchelny, were later used in Digimon.)
Which drawing looks best to you?
Then there is
a survey for Digimon Links
.
It asks various questions to those outside of Japan about Links, along with a few more generic brand questions at the end.
If you want to let them know your thoughts on Links, and hopefully let them know what fans want from the brand as far as games go, it'd be a good idea to fill it out.
Thanks to VenusFurs for the heads up on the survey.
Last up, a behind the scenes of how the GEM figures are made.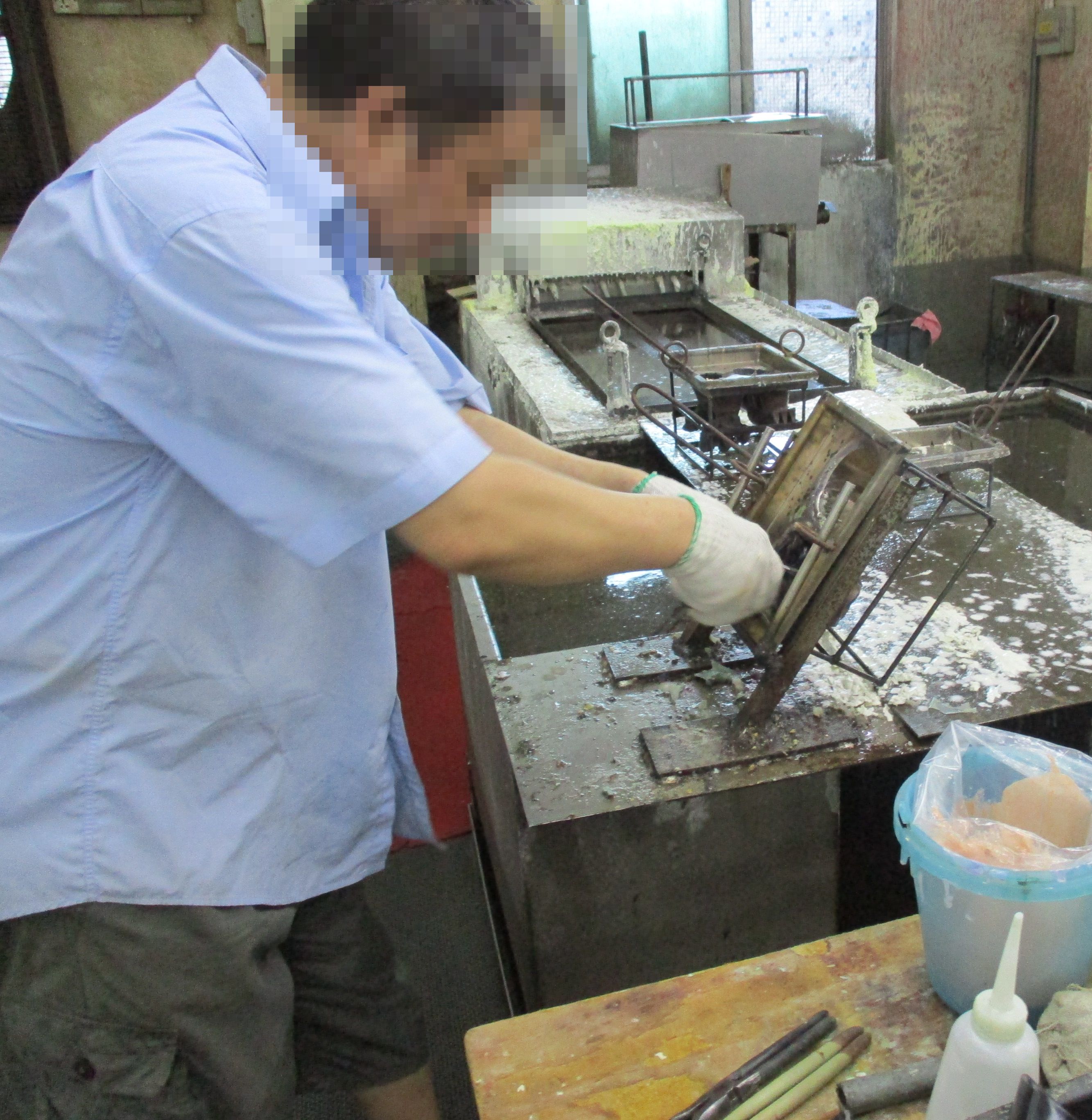 Megahouse put up an article
showing them going to one of the factories where the figures are molded. We don't have a full translation of this one, so just putting up the photos with a small description of what's being shown.
The first image shows a craftsman working on a mold.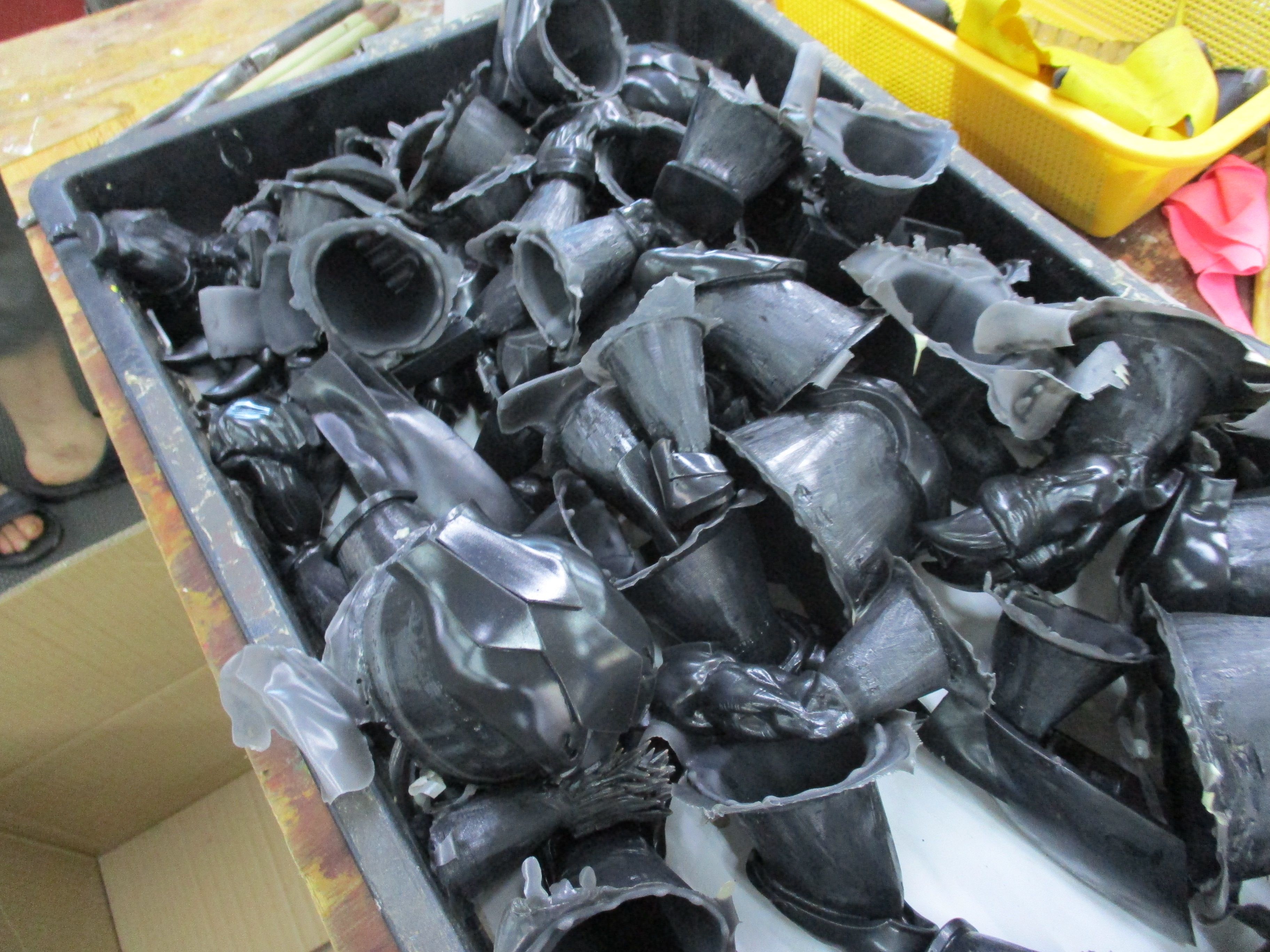 A lot of parts came out. The process used to make the figures is called slush molding.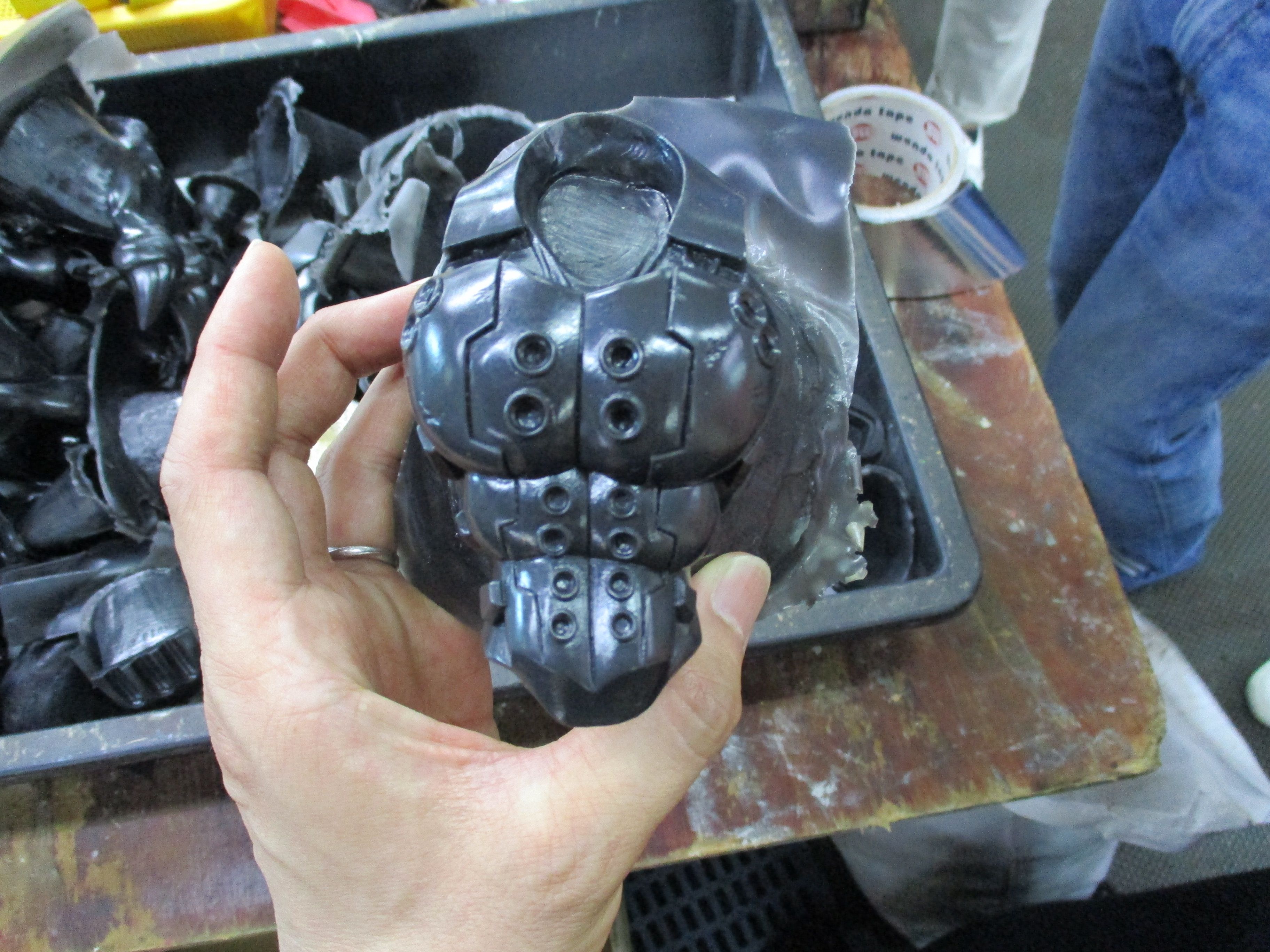 A piece of WarGreymon that came out of a mold. They note that it's warm when it first comes out of the mold.
The mold. They pour the materials into it, bake it, and pull it out while it's still soft from baking it.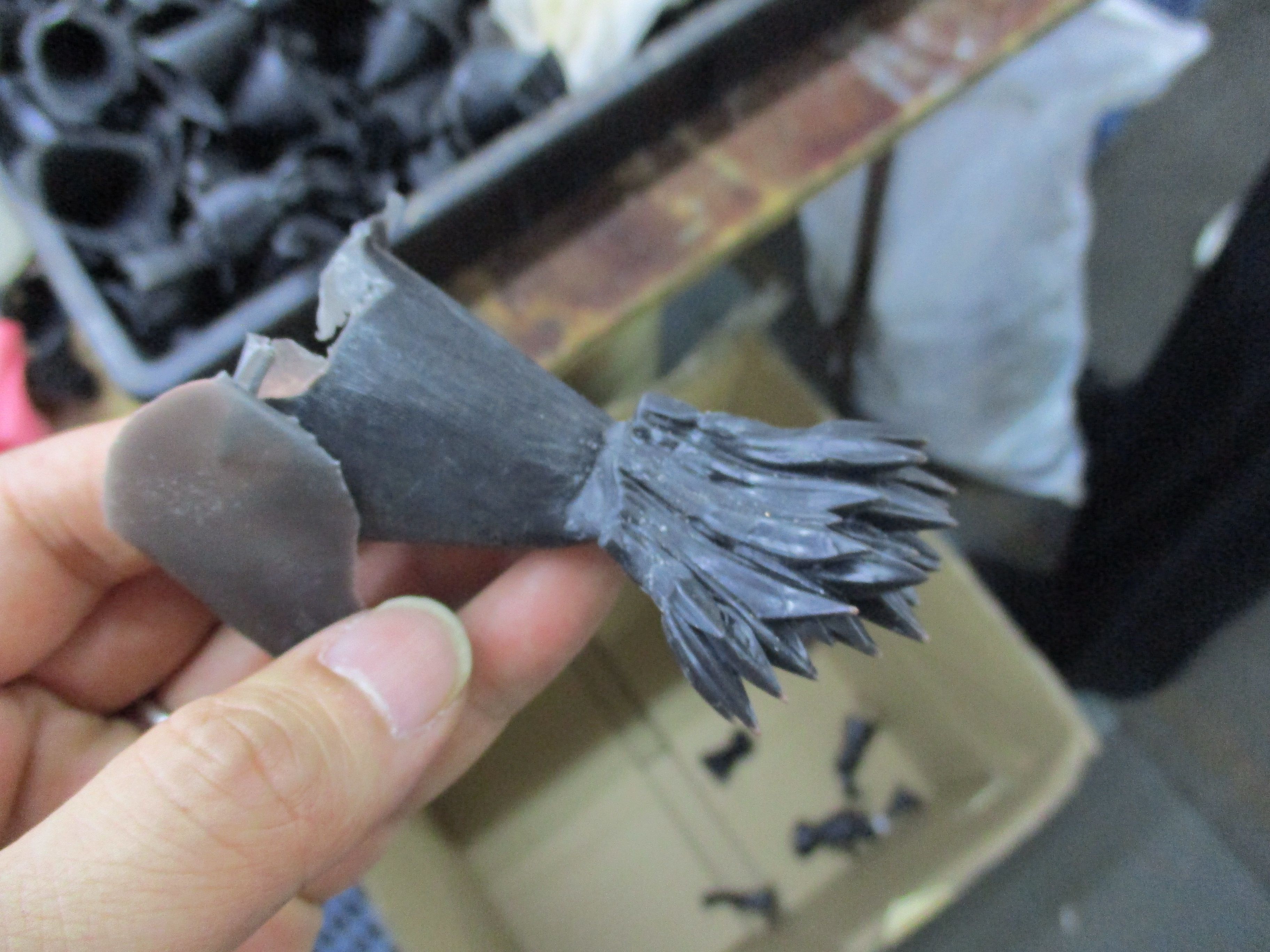 This is some of WarGreymon's hair. The extra bit on the left is material that was left from when it was fed into the mold. The craftsman will have to use pliers and a knife to remove the excess before the part can be used in assembly of the figure.
They mention using this type of process allows large and light parts, and helps keep mold costs low, but it allows the end results to be complex and details. Normal plastic molds wouldn't allow this to be made at once. It also means less post-processing work needs to be done.
Unfortunately slush molding requires an advanced level of craftsmanship, so factories that can do it are reducing in numbers.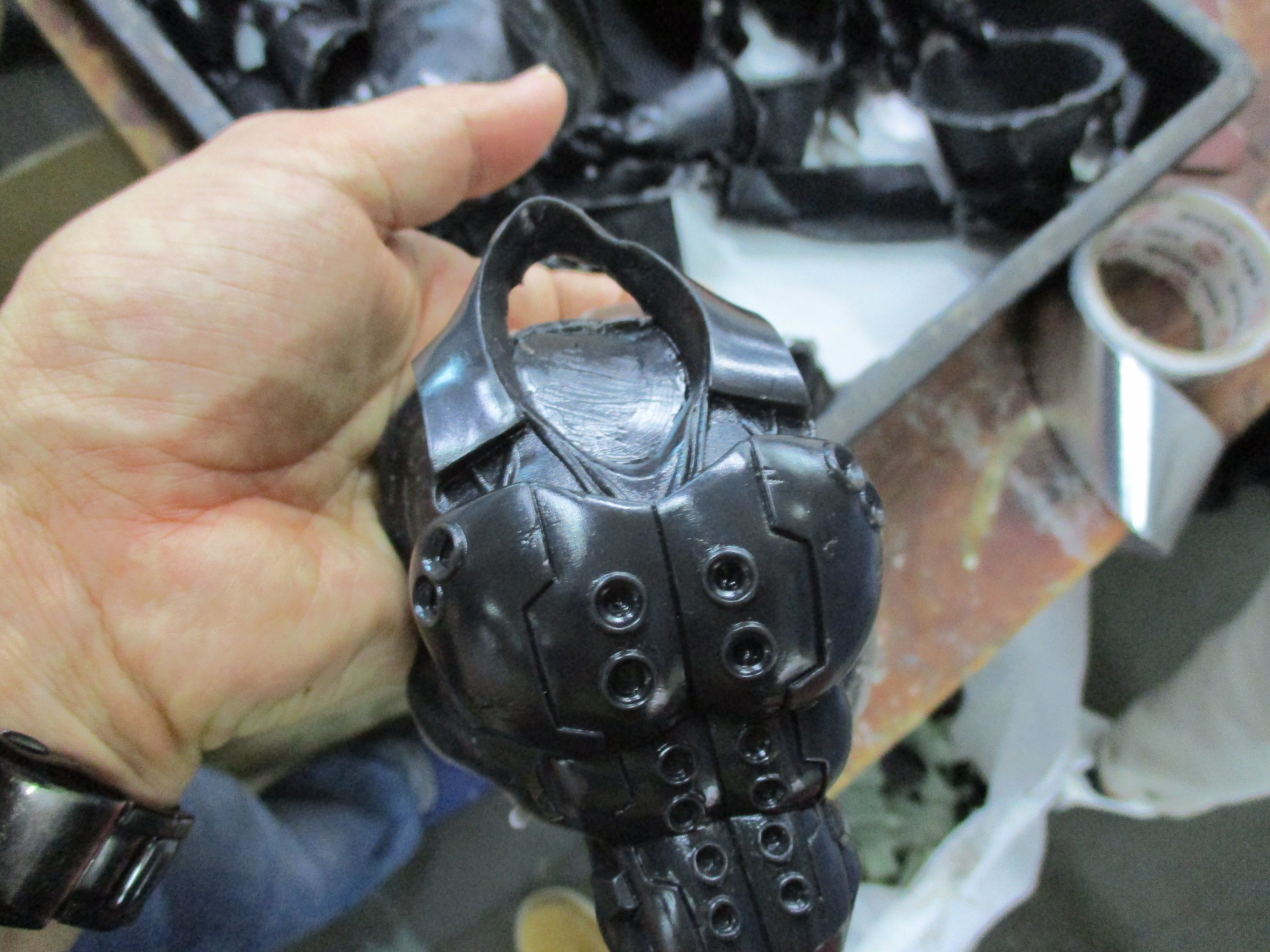 The last image is an example of a failed piece.
The back of the collar broke. It appears to have gotten caught in the mold.
They test and make corrections to the mold many times for the best end result.
They finish by explaining that they use PVC and ABS to reproduce the powerful shape of the character, along with soft vinyl. When it arrives they hope you notice, and point out to friends, that some parts are softer than other, based on what the figure needed.
Molds are currently being made for the figure (likely the finalized molds with any touch ups needed) and they ask that you wait a while until the release of the figure.