Show User Social Media
Hide User Social Media
Joined

Sep 8, 2006
Messages

13,006
Just a couple of small updates...
First up, the Adventure speaker that is being sold at both Loppi and HMV
that we found out about recently
.
Pre-orders for the wireless speaker have opened at
HMV
.
The front has a crest design while the back features the Adventure keyart of the Digimon plus the crests.
The new image from HMV shows the speaker grill holes being bigger than in the original promotional art from a week or two ago.
In addition we have a few new images showing features of the speaker.
It measures roughly 3.7 x 2.6 x 1.1 inches and weights under 1/3rd of a pound. The internal battery is 800mAh and it includes a stereo mini plug cable, a micro USB cable for charging, and a portable strap. The new photos also gives a better look at the buttons, and shows that there is a microphone on it.
The speaker will be released on May 8th for 8,800 yen.
Then for those in Japan who want to stream Digimon a couple of updates (Japanese streaming we don't always post about, and some of this goes back a week or two, but since I was gonna update about the speaker anyways, decided to add these in for anyone who was interested.)
The 7 original Digimon movies have been added to Prime Video in Japan, so Prime members (in Japan) can stream the movies without any additional charge:
Digimon Adventure the Movie
Digimon Adventure: Our War Game!
Digimon Adventure 02: Hurricane Touchdown
Digimon Adventure 02: Diablomon Strikes Back
Digimon Tamers: The Adventurers' Battle
Digimon Tamers: Runaway Digimon Express
Digimon Frontier: Revival of the Ancient Digimon
And on top of that, one more service in Japan has added more Digimon...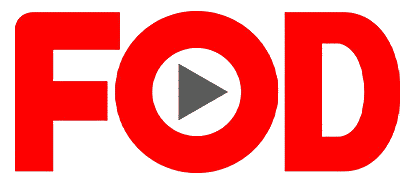 Fuji TV has added various Digimon shows to it's on-demand subscription streaming service, Fuji TV Plus:
Digimon Adventure 02
Digimon Tamers
Digimon Frontier
Digimon Savers
Digimon Xros Wars and Hunters
Digimon Adventure
was previously available on the service and it's availability hasn't changed.
Just a few small mid-week updates.
Thanks to onkei for translation help.