Show User Social Media
Hide User Social Media
Joined

Sep 8, 2006
Messages

12,858
Small Updates- Figure-rise Model Kit Pre-Orders Soon & More X Digimon Art & Profiles
A few small updates...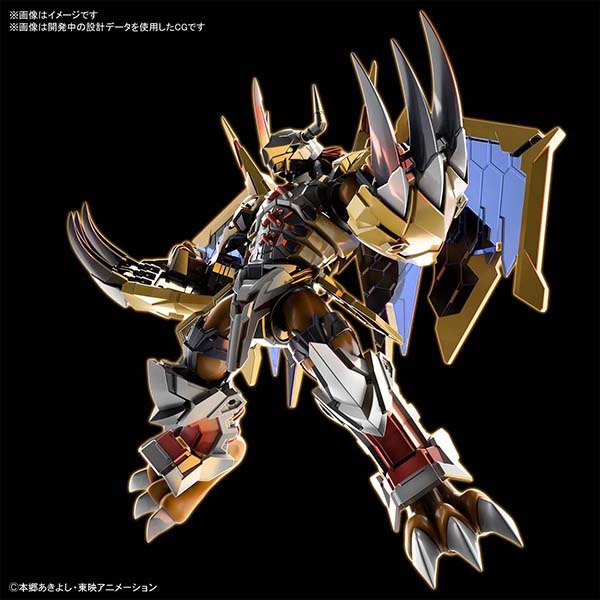 First up,
Bandai has tweeted
that pre-orders for the Figure-rise Standard Amplified model kits of
WarGreymon
and
Omegamon
will be opening soon.
We already had renders of WarGreymon, but they also put up a nice render of Omegamon!
You can check out the more detailed preview they did of WarGreymon
here
. With the kits being relatively low in price, they'll likely be quite popular.
In addition, more profiles from Twitter! Last time we got
the Baby Digimon from the Digimon X2
!
This time we get
Impmon X
and
Beelzebumon X
,
which we have info
for both already, but it seemed good to show off the higher resolution art anyways.
Impmon X's is just a shortened version of his profile we already have, but since Beelzebumon X's is slightly modified to include mention of the crown, and people might not have seen the tweak yet, including it here.
It's Beelzebumon X! It shoots Gluttonly Flare from Berenjena. In addition, it condenses power using the Crown of Gluttony and releases it. The name of this special move is Seventh Full Cluster!
Just a few nice small updates, more to come from both no doubt!