Show User Social Media
Hide User Social Media
Joined

Sep 8, 2006
Messages

15,581
Good time for an update to this since it starts soon...
Opening July 13th (just a few days away!) and running until September 1st at the Yokohama Landmark Tower will be
'Digimon Adventure 20th Anniversary Exhibition in Sky Garden'
.
When they announced the exhibition a few weeks ago, they also announced there would be some sort of custom collaboration menu at the Sky Cafe, plus exclusive products.
They've announced those finally
. The exhibition, cafe and products included, will be on the 69th floor.
The biggest surprise is the exclusive products will be
a small Limited Base branch shop
.
First up, the menu...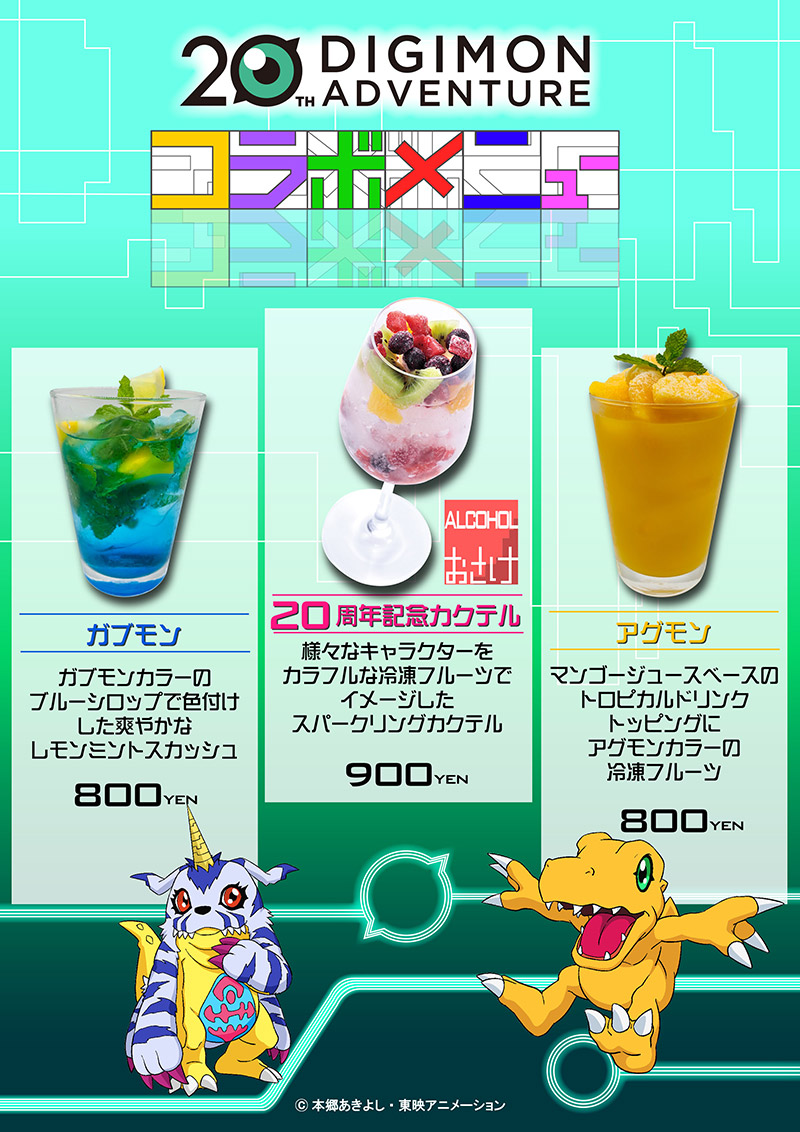 The Sky Cafe will have 3 drinks for the collaboration.
20th Anniversary Cocktail- A sparkling cocktail that expresses characters that appear in Digimon with colorful fruits. With the chilled fruit the sparkling cocktail becomes quite refreshing. 900 yen. They also note this item is alcoholic
Agumon- This drink expresses the popular character Agumon with a mango juice-based tropical drink. It is topped with the cold Agumon colored fruit. 800 yen
Gabumon- Imagine the color of Gabumon... A bright blue drink with a touch of refreshing lemon. The touch of lemon and mint mixed in summer. 800 yen
Then at the Limited Base shop there will be a number of items...
First up, the items exclusive to the new shop...
Can badges! These can badges feature the art from the 20th Memorial Image in full color! There are 49 of them, packed random, for 400 yen each.
The next item will be sold elsewhere later, but will show up at the pop-up shop first...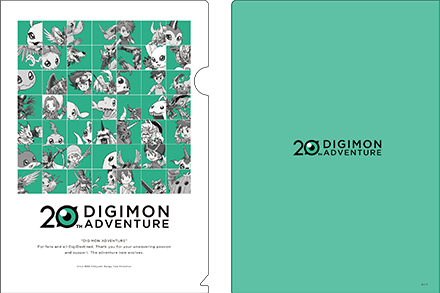 A 20th Anniversary Memorial Image clear file! This is 400 yen.
The remaining items are all returning items from previous pop-up shops.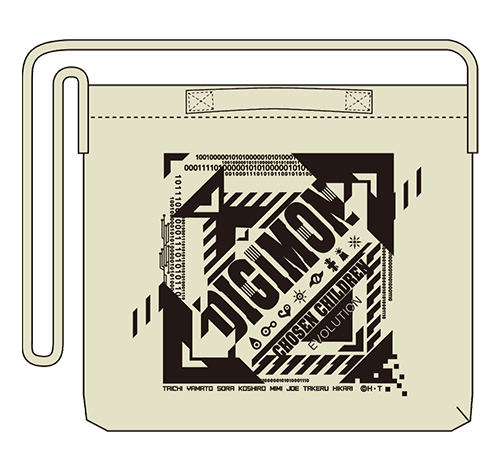 A 2 way tote bag. 3,000 yen.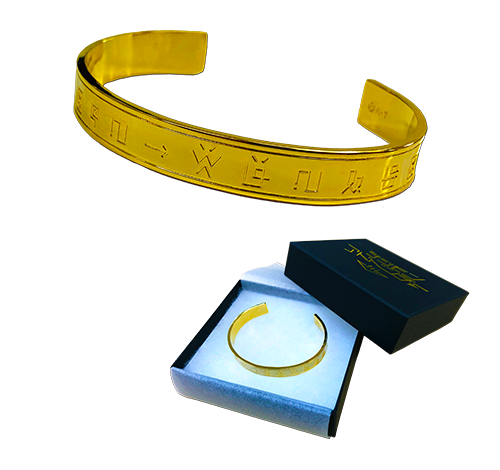 A holy ring themed bangle called the holy bangle. 13,000 yen.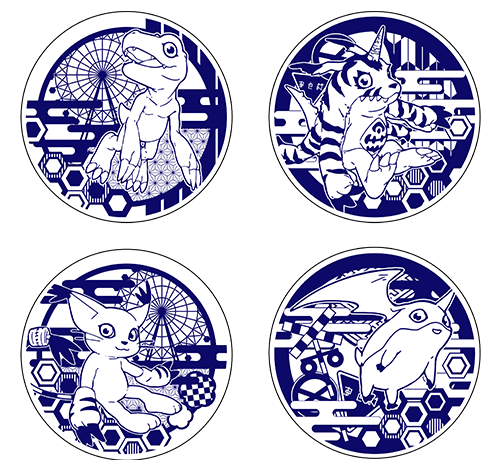 Soy sauce dishes featuring tri. character art. 1,400 yen each.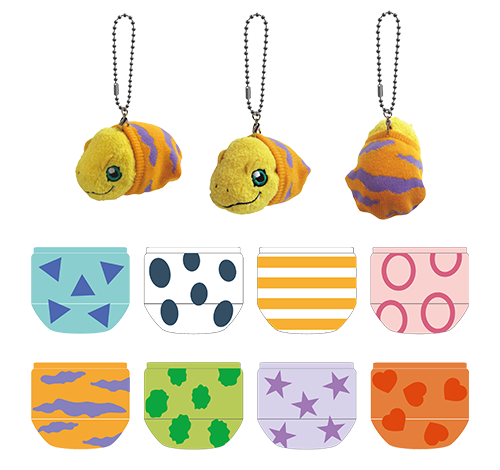 Otedama coats! The Digimon otedama have been popular, and you can buy little coats/covers that also turns them into keychains! 800 yen each.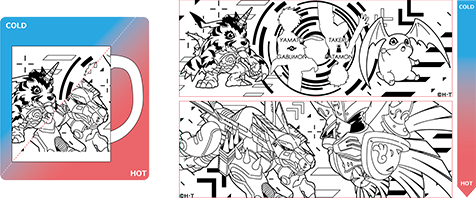 The Gabumon/Patamon Evolution Mug! They evolve as the mug warms up! 1,800 yen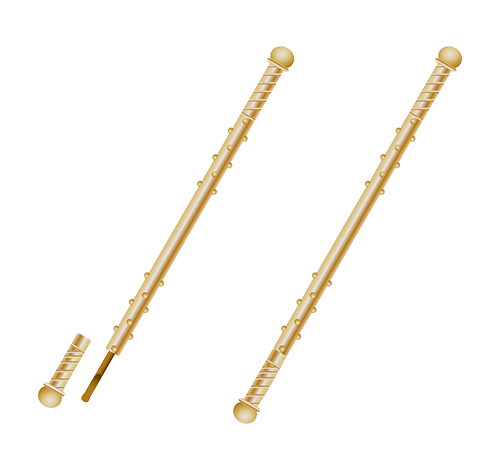 An earpick designed after Angemon's staff. 2,500 yen.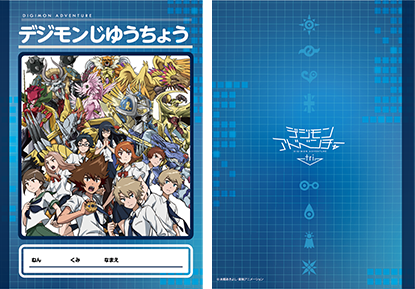 A tri. themed notepad. 550 yen.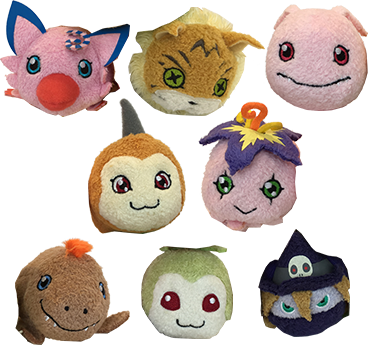 Otedama! The hand sized beanbags return! There are 8 this time, and each is 650 yen.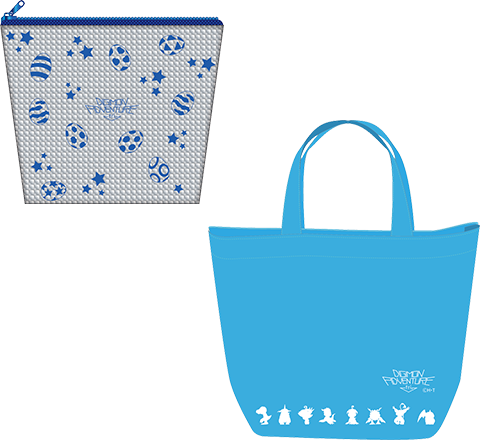 This set features material to help you with your lunch. It features a nice tote bag with Digimon silhouettes to carry your food in, and a small pouch with a digiegg design that can keep things cold. The set is 1,800 yen.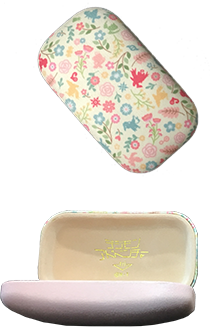 This floral themed compact cases us designed to hold cosmetics or other odds and ends. It costs 1,600 yen.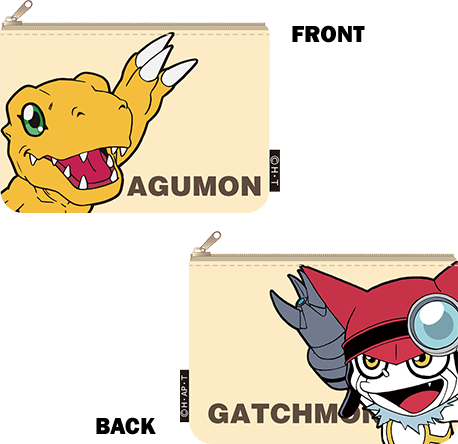 This embroidered pouch with a zipper features Agumon on one side and Gatchmon on the other, and both are waving. It costs 3,000 yen.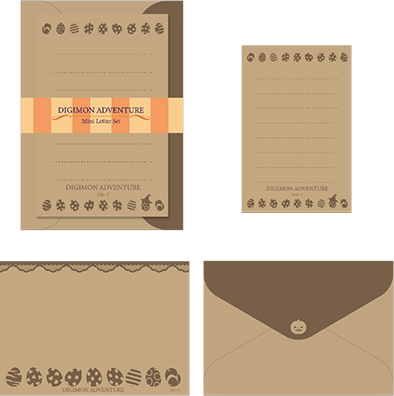 This letter writing set contains 5 envelopes and 30 pieces of stationary with a number of digieggs on it, plus a familiar pumpkin! It costs 1,200 yen.
The can badges are definitely the standout item at the small Limited Base shop that will be at the exhibition, while the rest of the items (minus the clear file) feel like filler. The drink menu at the cafe is a small but interesting selection.
Hopefully around when the exhibition starts we get photos of all the fun things on display!