Show User Social Media
Hide User Social Media
Joined

Sep 8, 2006
Messages

15,796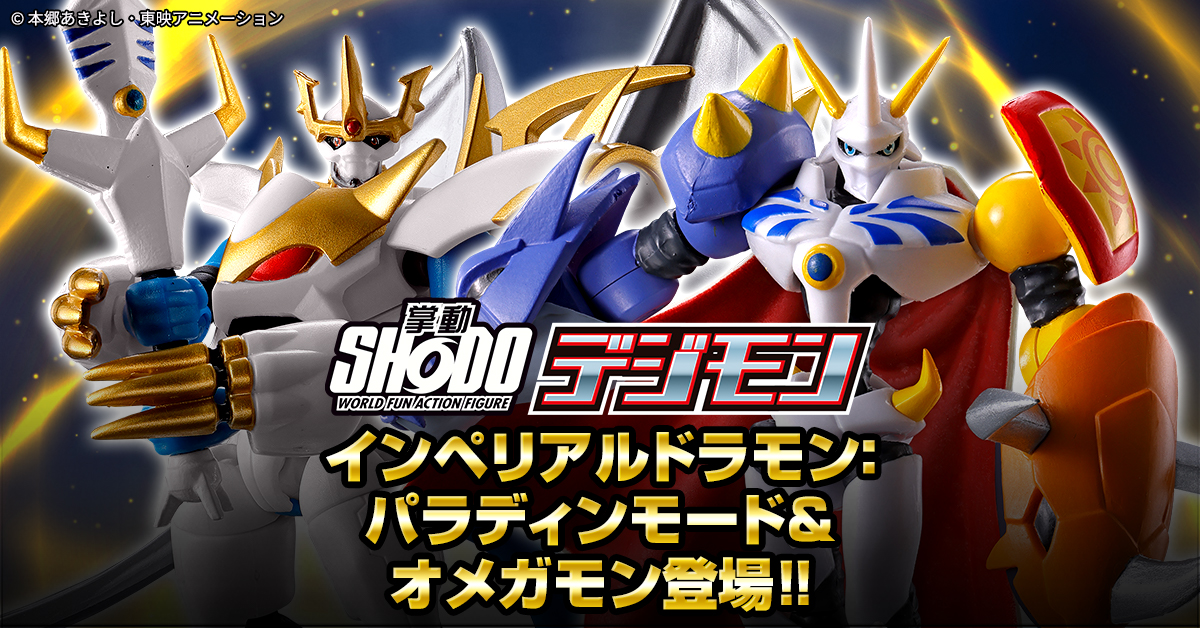 Always nice when we get surprise figures.
Announced before pre-orders go up tomorrow, a Shodo figure set of Imperialdramon: Paladin Mode & Omegamon!
Morota, in charge of the Shokugan Digimon figures,
announced the figure on the Bandai Candy blog
.
Shodo Digimon Paildramon and BlackWarGreymon ended pre-orders a few days ago, and they heard from many people both in Japan and overseas.
They hope those who have Imperialdramon on pre-order, plus Paildramon and BlackWarGreymon look forward to them.
Continuing from that 02 set....
We can't beat him...
Don't give up... we'll fight with all our might until the very end...!
OH...!
That's right, don't give up until the very end!
We'll fight with everyone's spirit!
Accept it!
Everyone's power!
This is... everyone!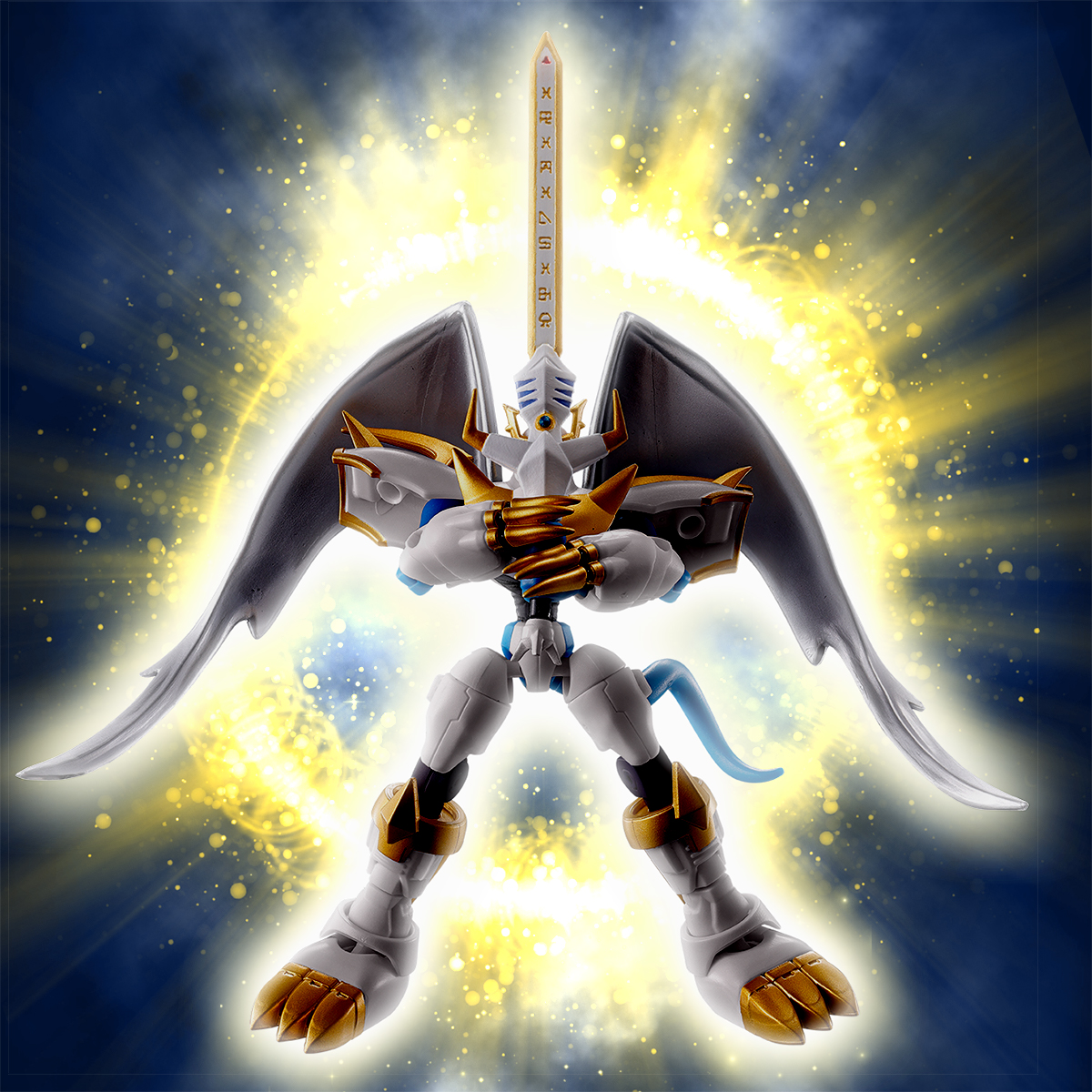 Imperialdramon: Paladin Mode
If you've seen Diablomon Strikes Back, this is the right one for you.
A two figure set of Imperialdramon: Paladin Mode from the movie, and Omegamon, who entrusted the power into the Omega Blade come to Shodo Digimon!
Diablomon Strikes Back is amazing and needs no explanation if you are a fan. It's the direct sequel to Bokura no War Game, featuring the shocking development of Diablomon, defeated by Omegamon in the prior film, returns, and is able to defeat Omegamon, who boasts overwhelming power. It's a popular film with the story of battling together.
It was released at the end of 02 when Digimon was very popular, and it recorded the highest box office revenue of the Toei Anime Fair, where multiple animations are screens at the same time. In fact, the co-screening at the time was One Piece, even after 20 years, it hasn't declined.
It's an amazing character that is an achievement of evolution that continues on from the prior work Digimon Adventure. We'll appreciate if you add it to your collection.
Imperialdramon: Paladin Mode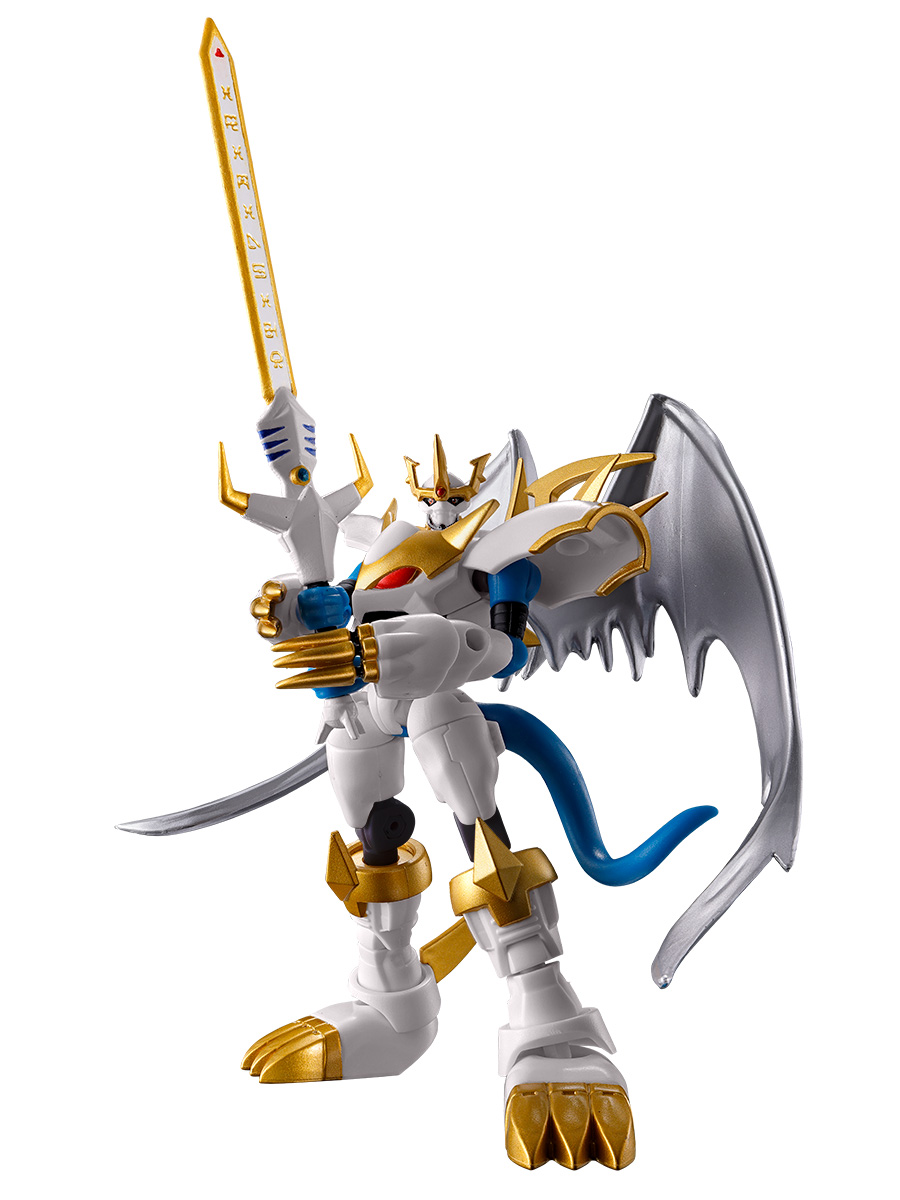 The Paladin Holy Knight with a beautiful white body. It's been renewed from the black of Fighter Mode. The gold on each part and silver on the wings creates a noble image.
*Parts for Dragon Mode are not included.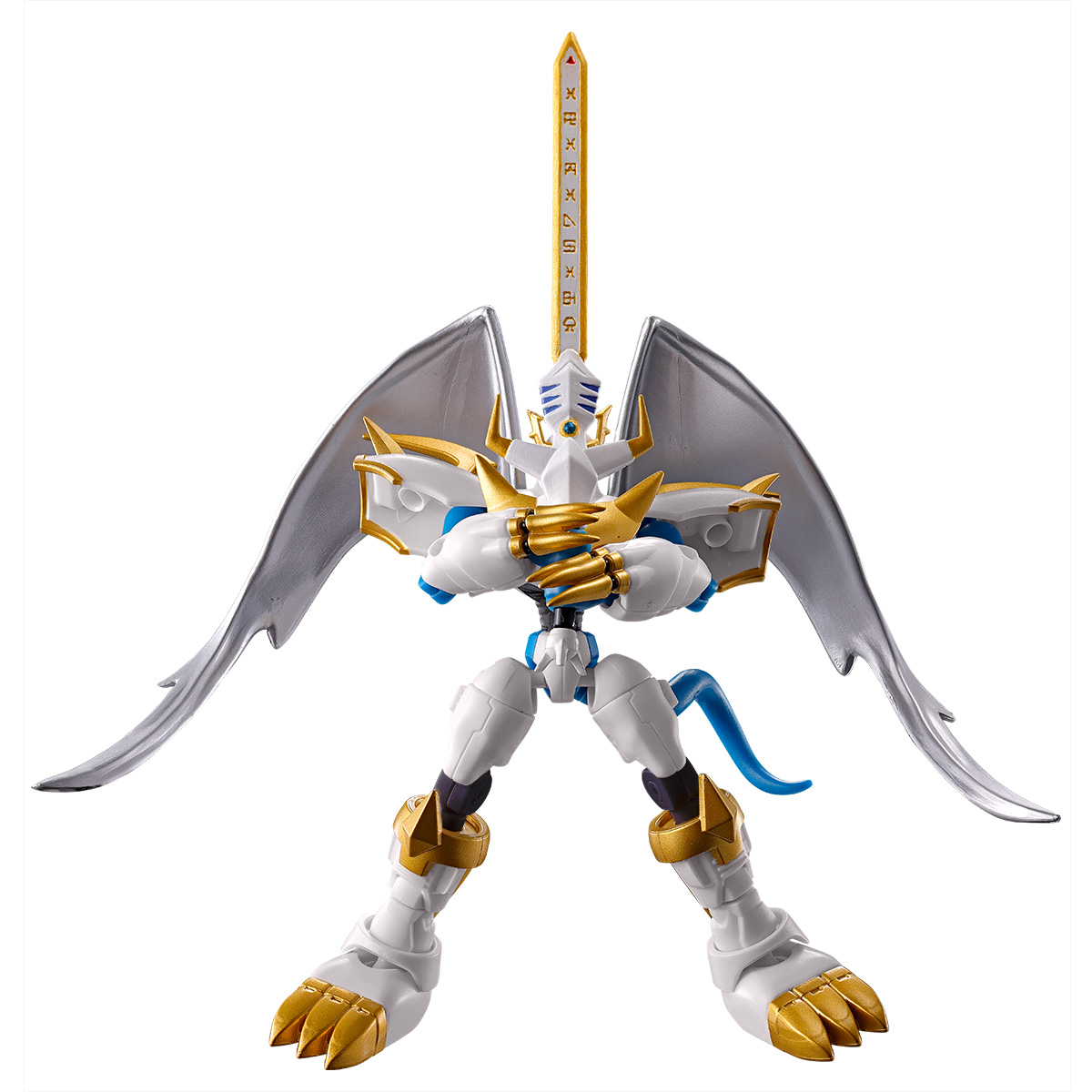 You can have it do the pose with the Omega Blade in both hands. It reminds of the scene where Armagemon was defeated and wiped out the horde of Kuramon.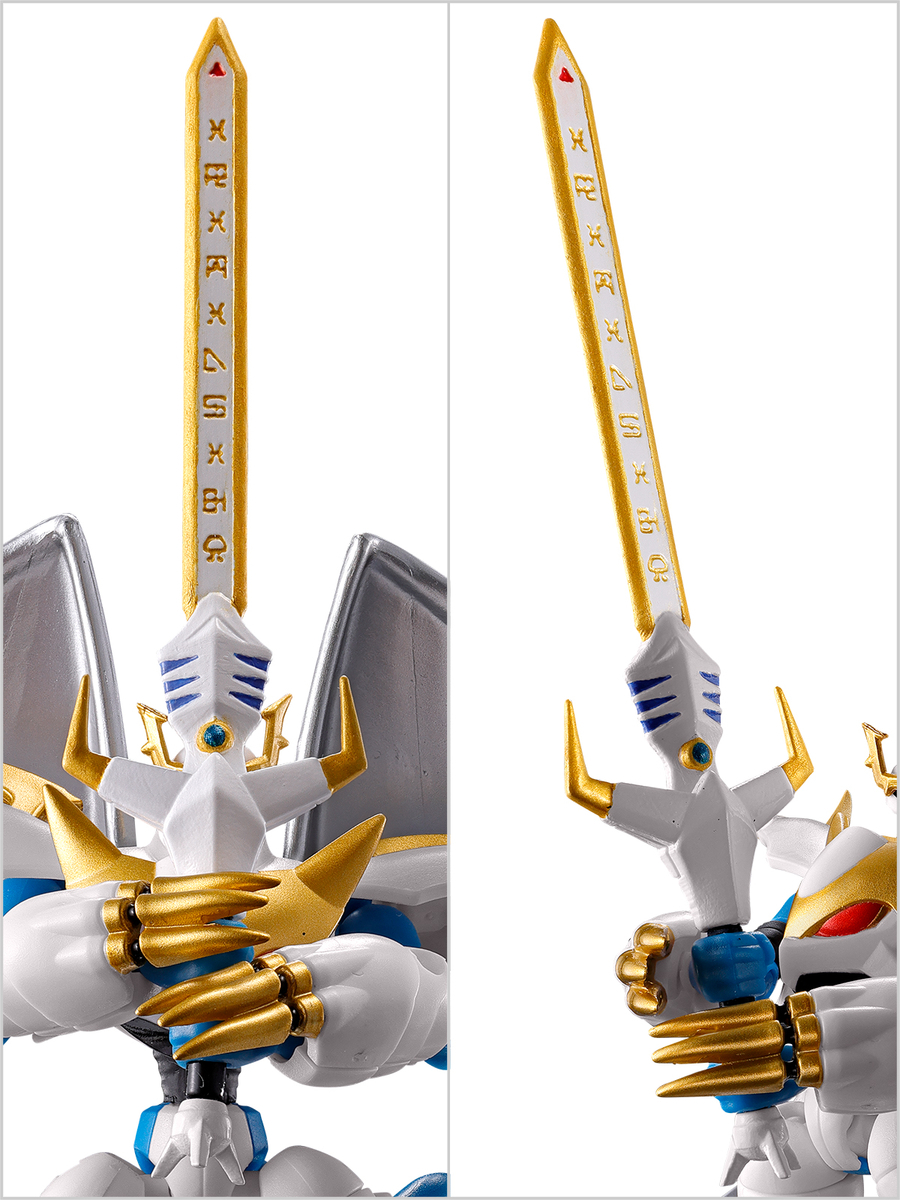 The Omega Blade, holding the power of Omegamon, is newly molded. Each and every digimoji has been reproduced.
Holy Knight Omegamon, the Second Coming to Shodo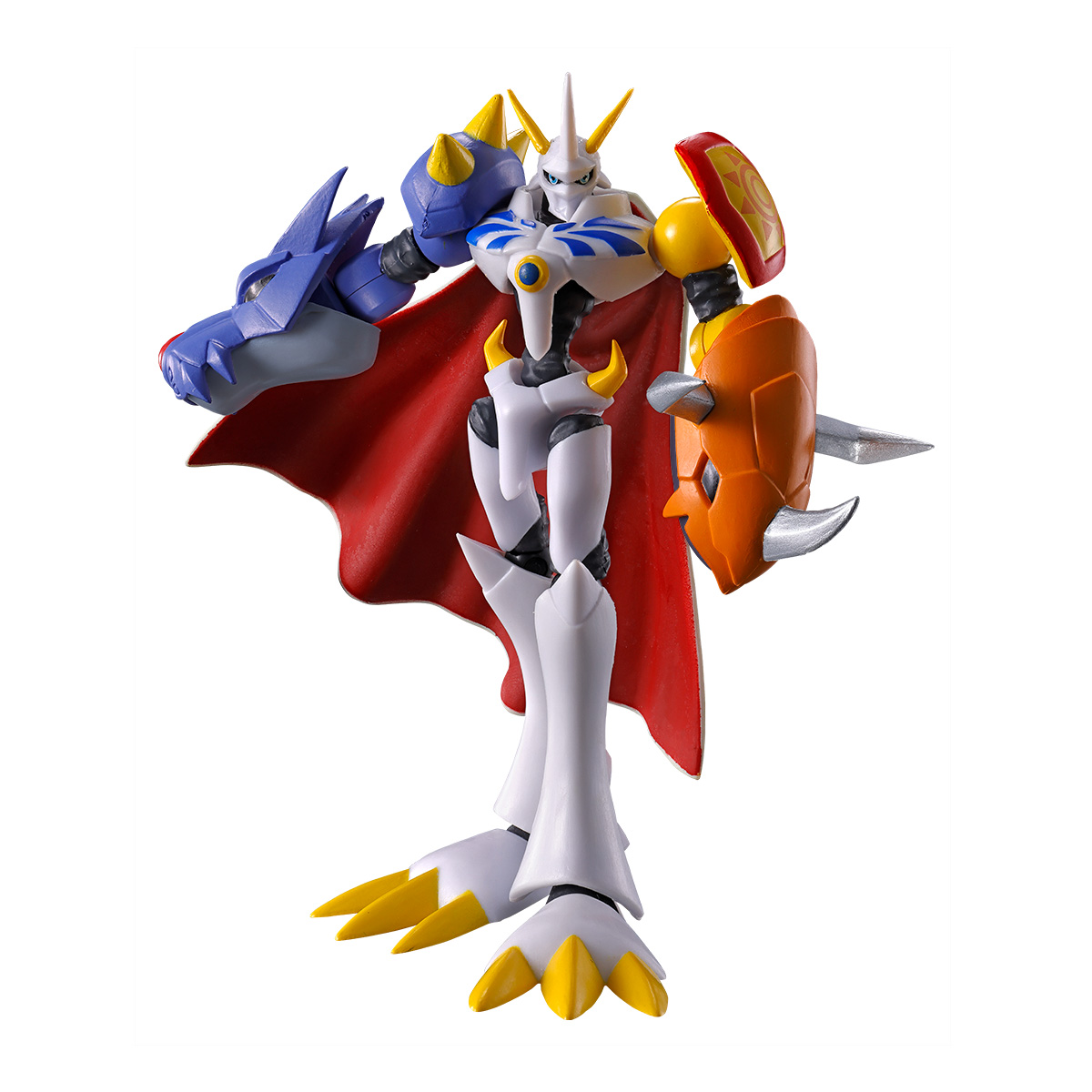 Omegamon, which was in Shodo Digimon 3 last year, is back with new arm parts. The previous ones included the Garuru Cannon and Grey Sword for battle, this time it's with weapons stored, to reproduce the scene where it first appears.
He can have his standard profile art post. He lost in the theatrical work, the battle was even more intense than the previous film, and fans were delighted at the action.
Set Contents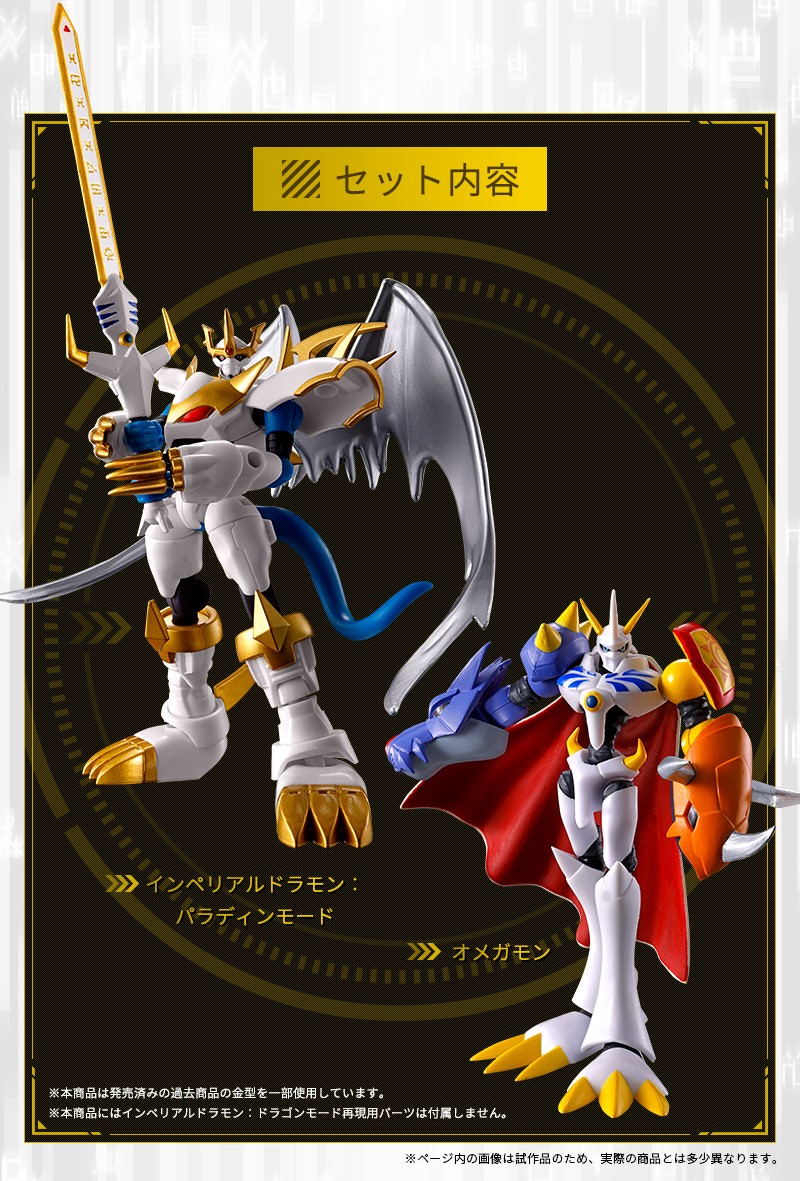 SHODO Digimon Imperialdramon: Paladin Mode & Omegamon will be available for pre-order exclusively on Premium Bandai from 13:00 on September 7th (Wednesday) [Time in Japan, Tuesday in various places.]
It was short from announcement to pre-order!
See you all again!
Shodo Imperialdramon: Paladin Mode & Omegamon
Premium Bandai, ships in January 2023
Price 6,000 yen
Pre-orders start 1pm on September 7th, Wednesday
Two existing molds redone for popular characters makes sense. It's also showing off 2 of the more popular characters, both of whom are well known from movies