Show User Social Media
Hide User Social Media
Joined

Sep 8, 2006
Messages

17,371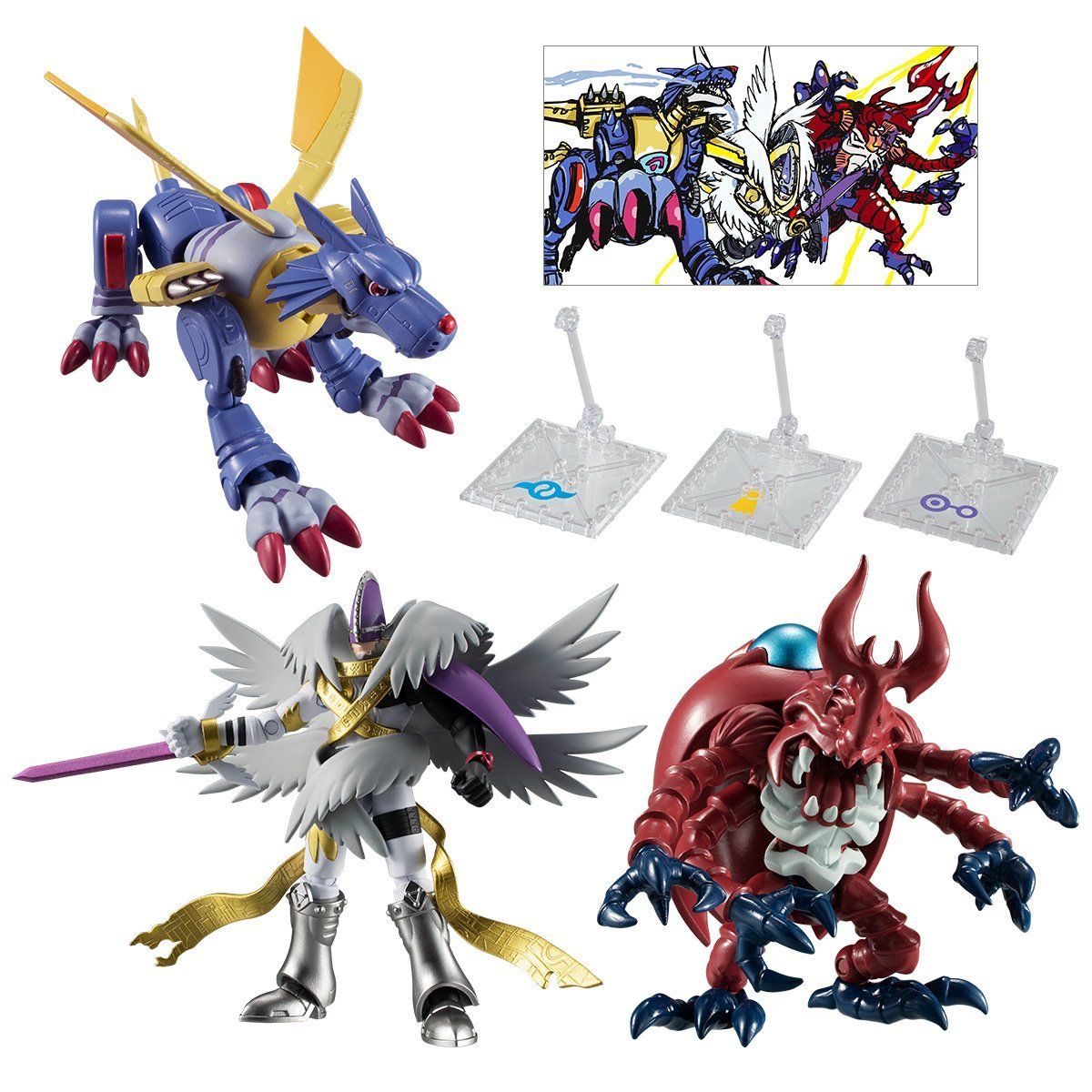 We don't even have wave 1 of the Shodo Digimon figures in hand yet and wave 2 is already going up to order!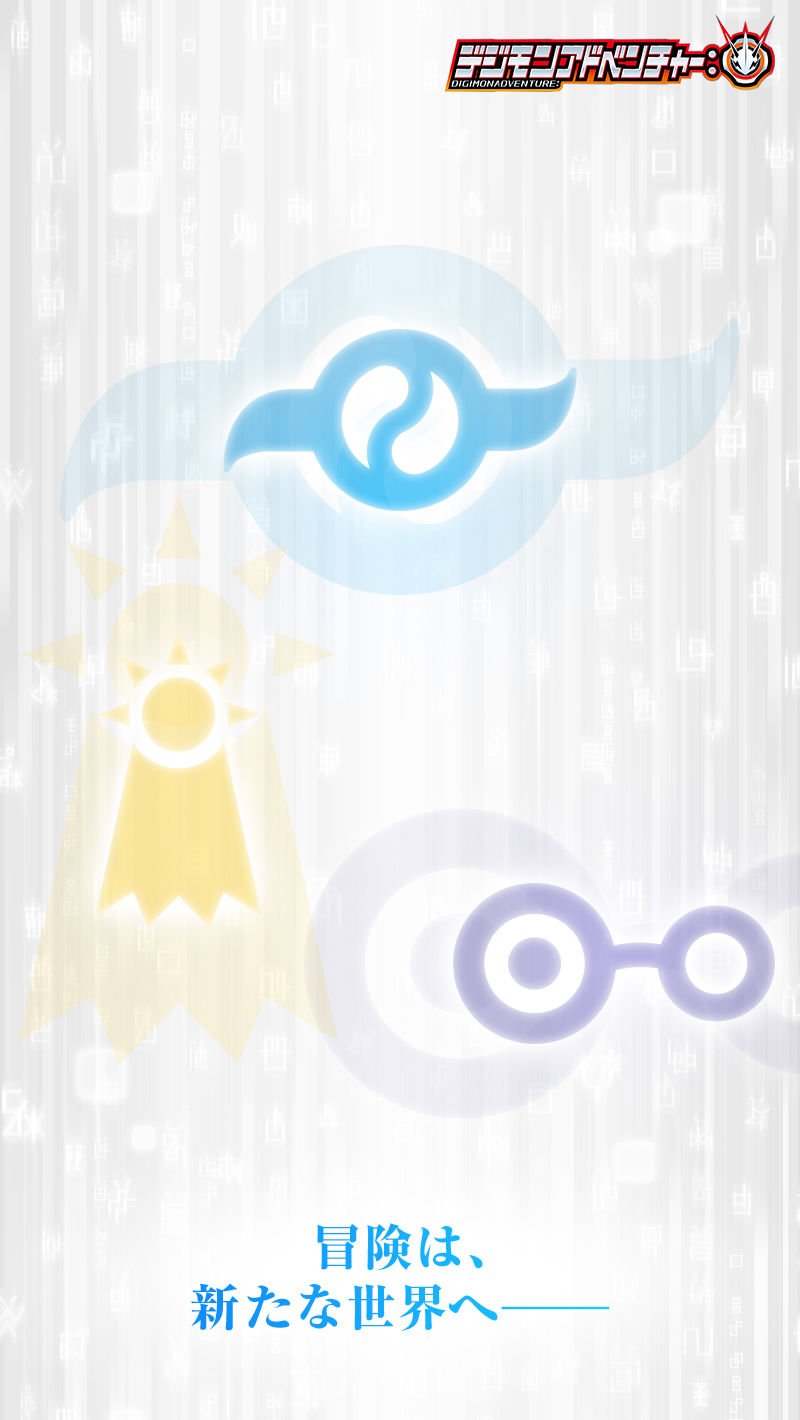 Shodo are a series of generally nice, but very affordable, figures from Bandai featuring well known characters.
Series 2 was teased when Series 1 first went up, and just a couple months later it's already time to look at the new figures and order!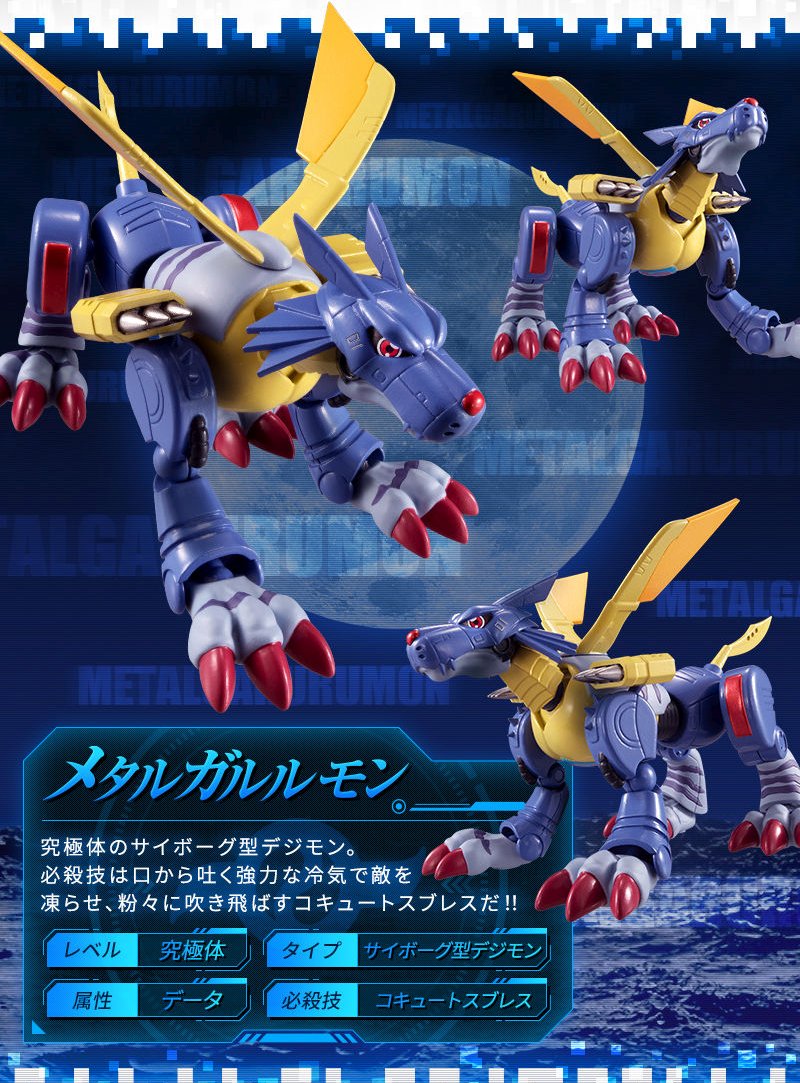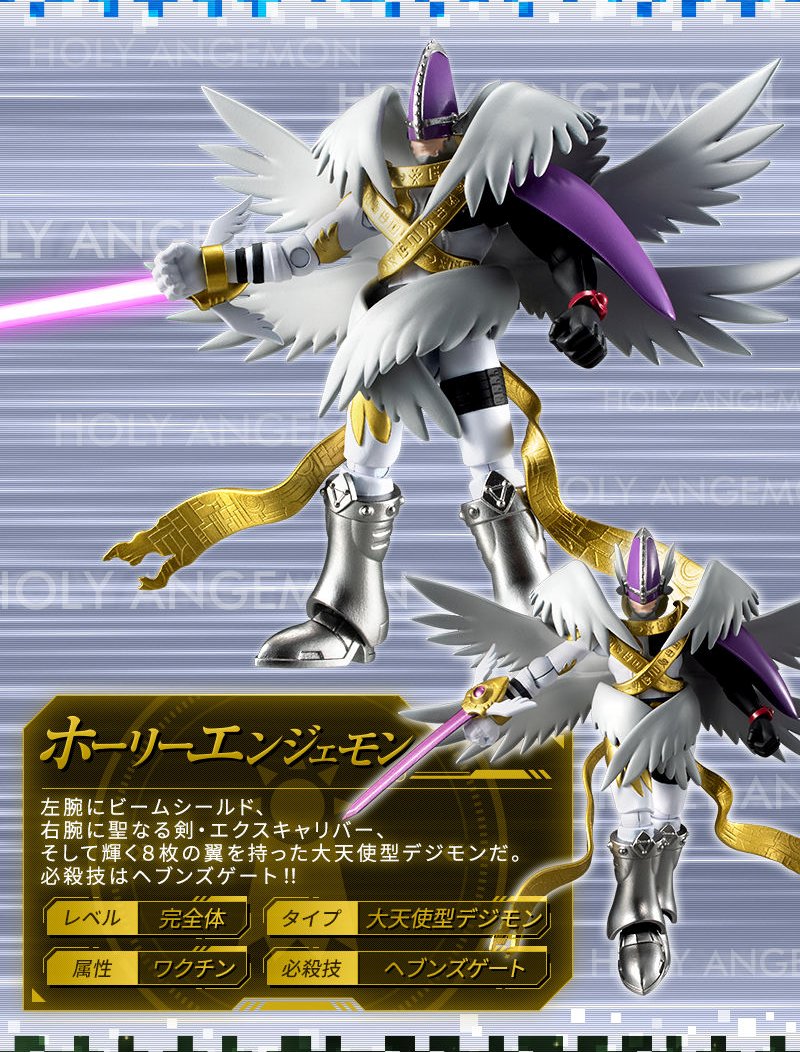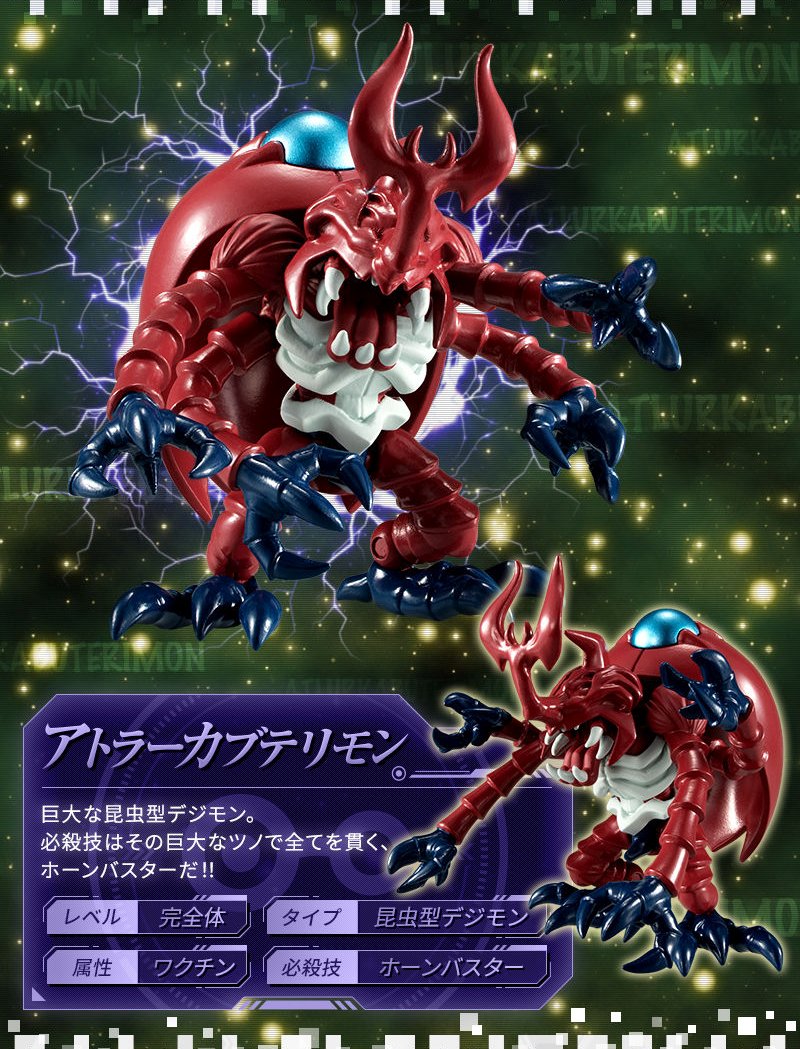 MetalGarurumon, HolyAngemon, and AtlurKabuterimon!
Each of these will be roughly 3.1 inches tall and 2.4 inches wide.
These are basic action figures with a decent level of detail and poseability, but minimal in extra frills and features to keep the cost reasonable.
Like last time, this is a Premium Bandai 'Complete Set' version. We expect standard versions to appear shortly at various retailers.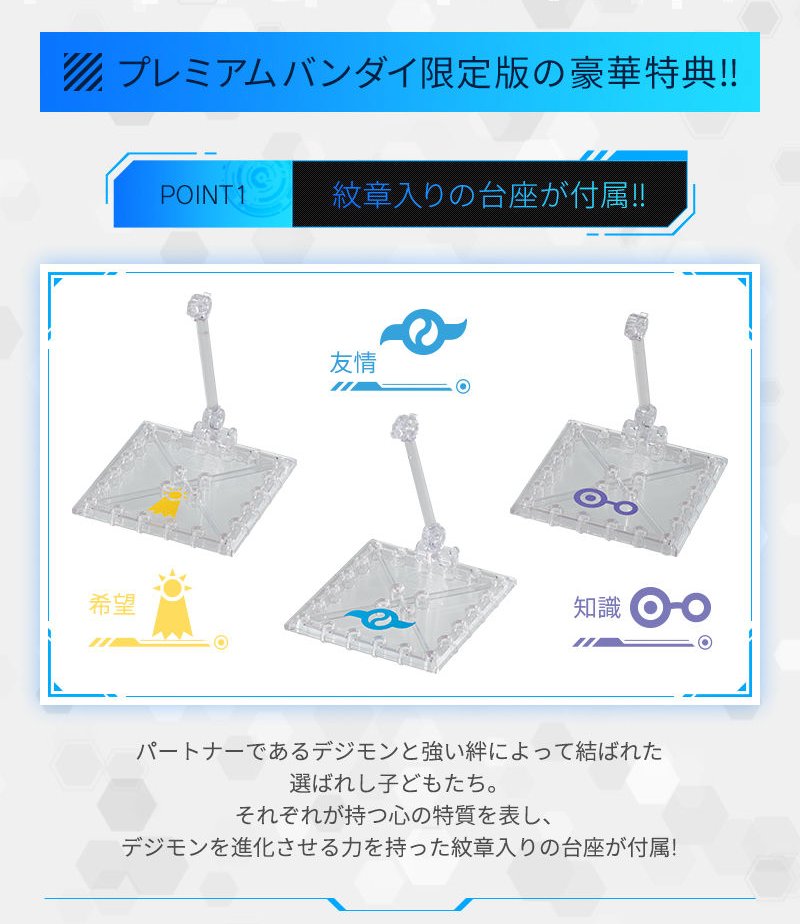 The Premium Bandai version will come with a stand for each of them with their respective associated crest on them.
In addition...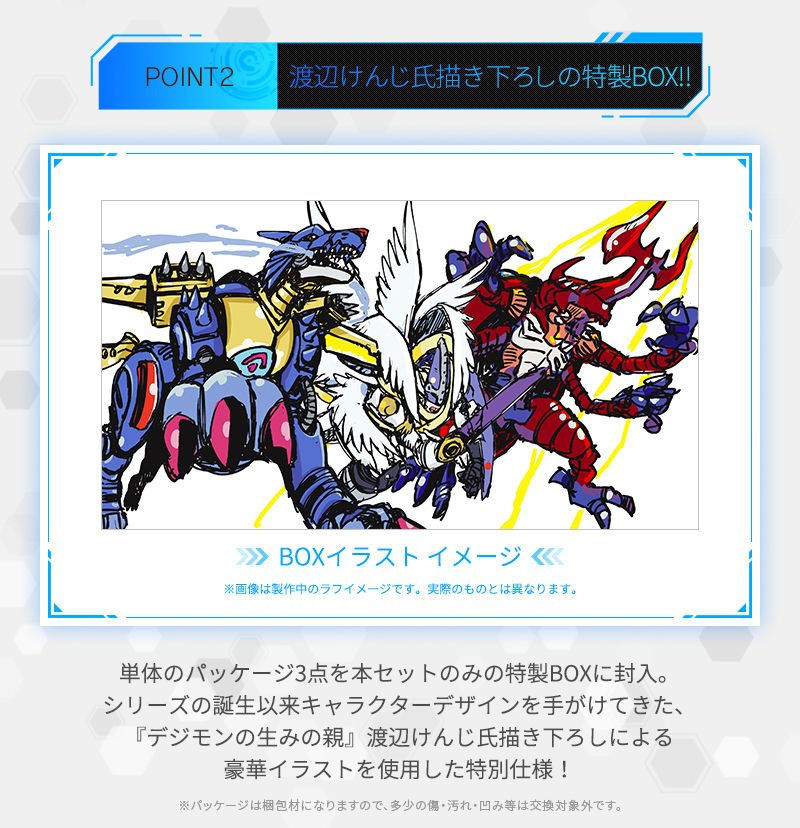 The 3 boxes will each be included in a special collectors box featuring new artwork of the 3 Digimon drawn by longtime Digimon designer Kenji Watanabe. Nice matching boxart with what Series 1 did. These are rough drawings, not the final artwork.
Each figure also comes with a piece of soda flavored gum.
A few more images of the figures before pre-order details...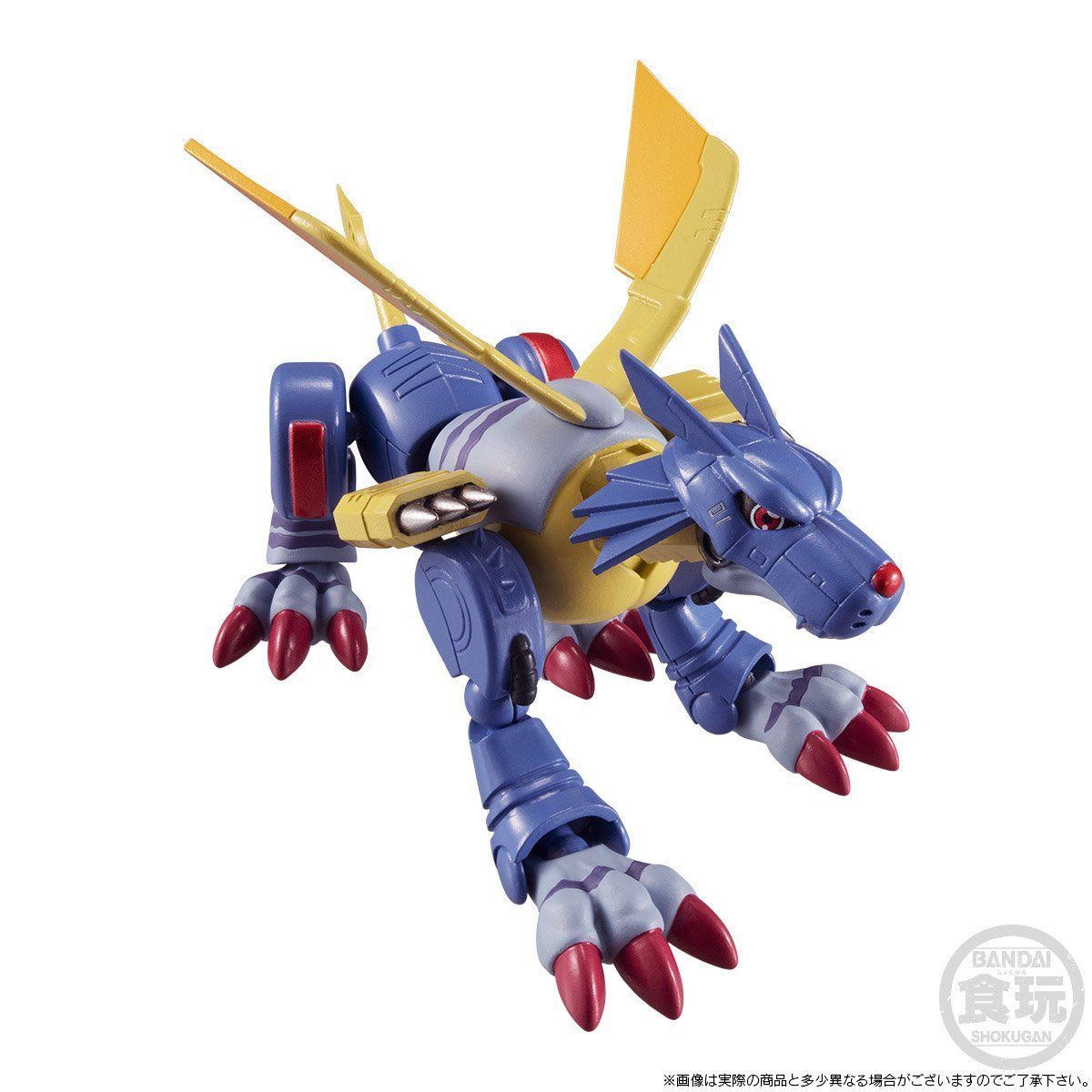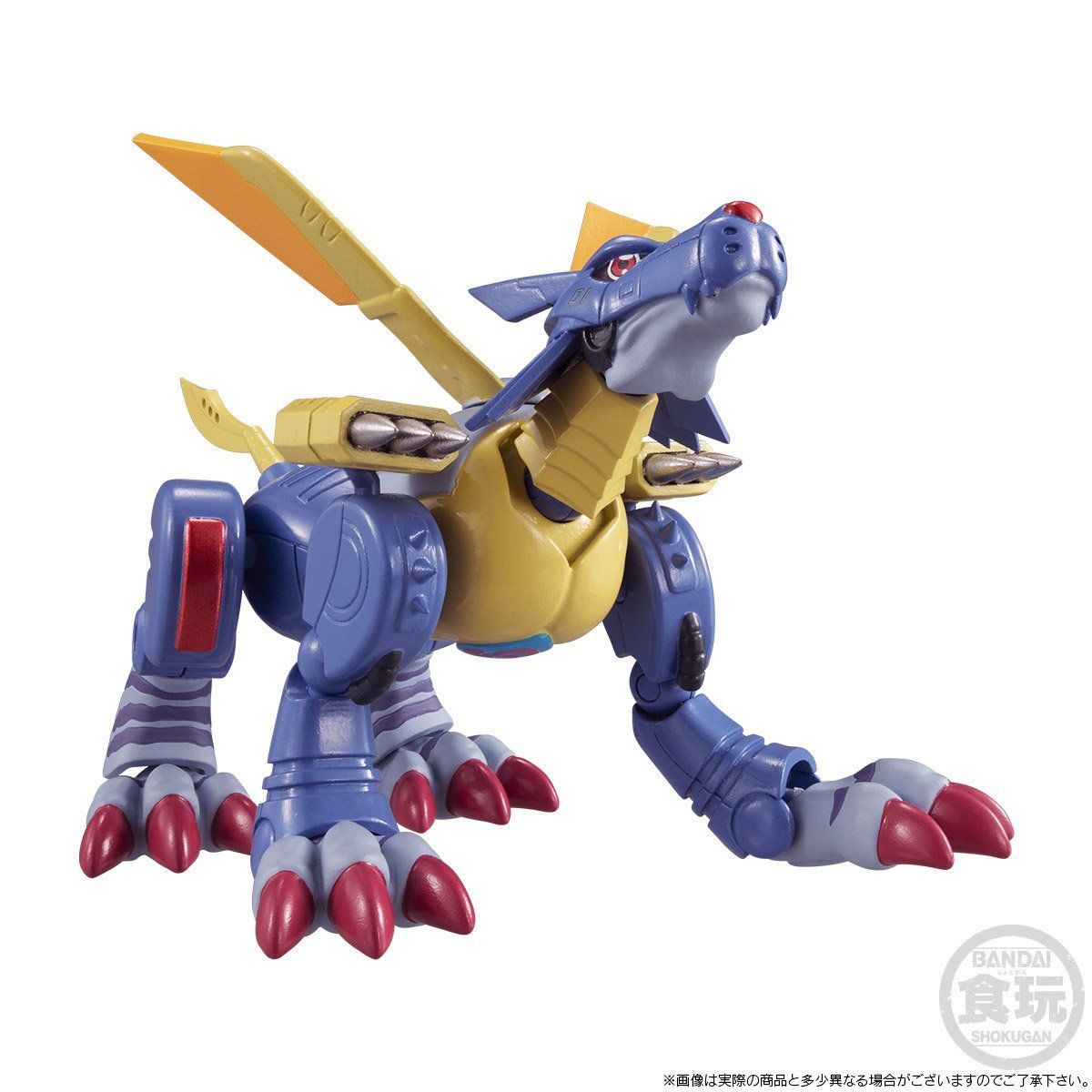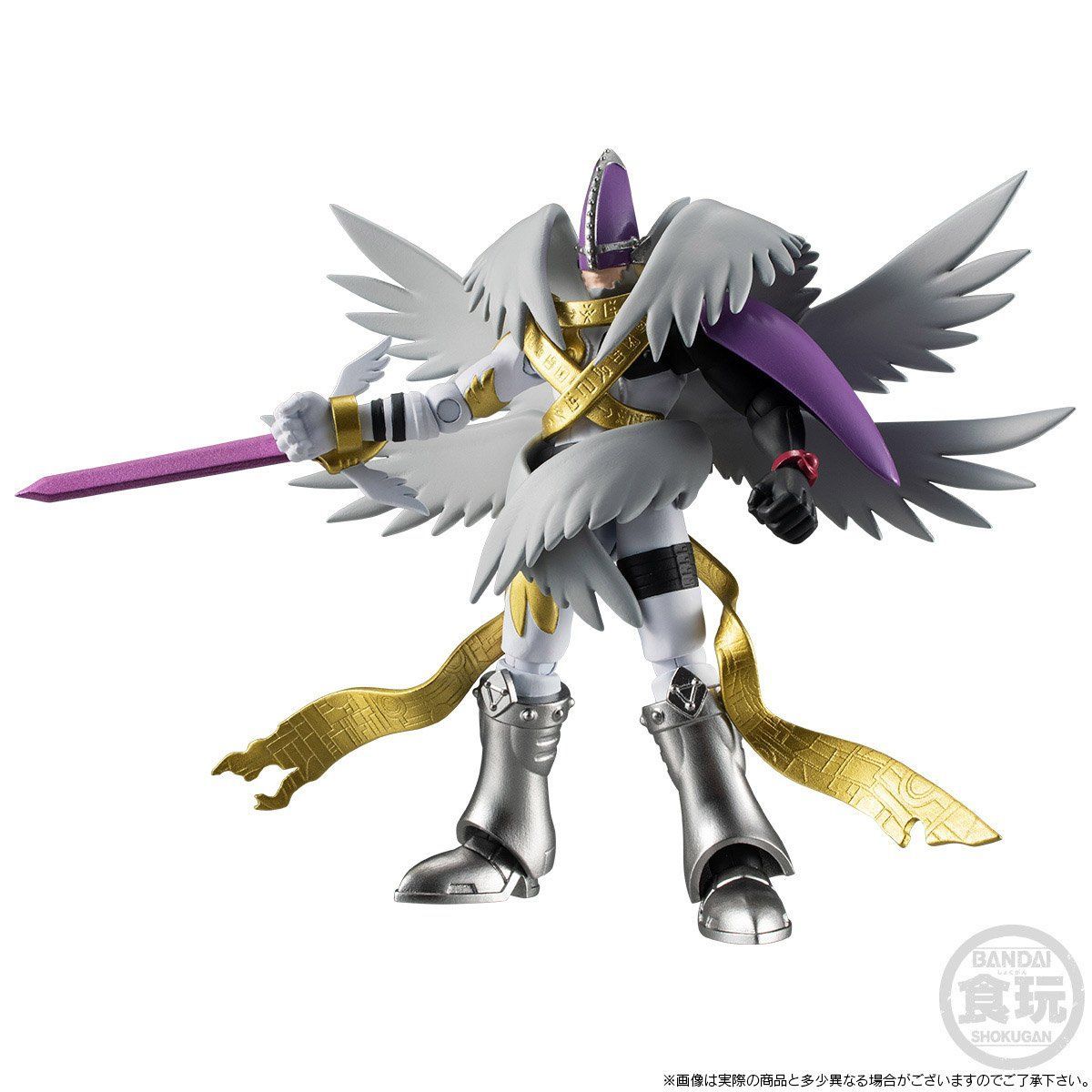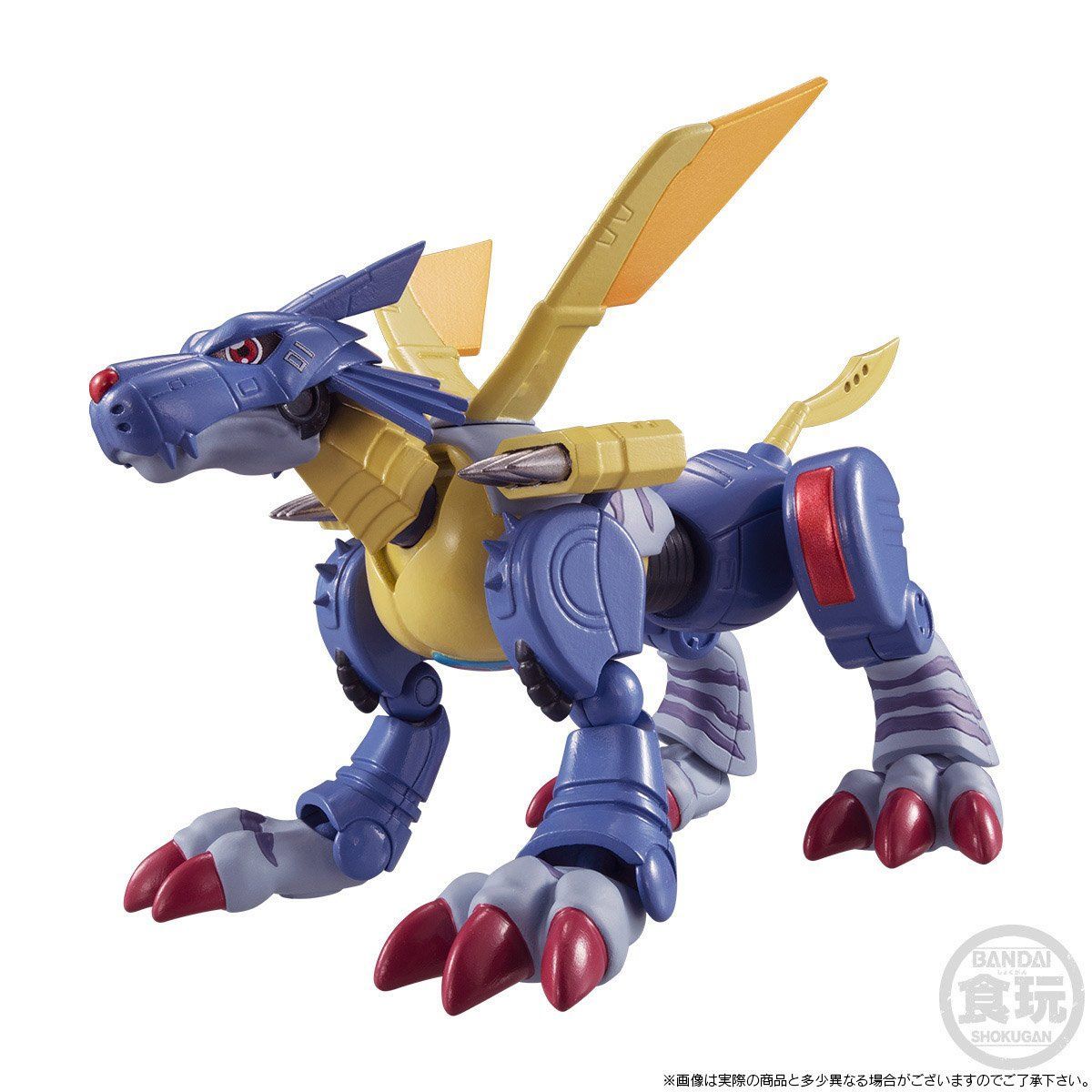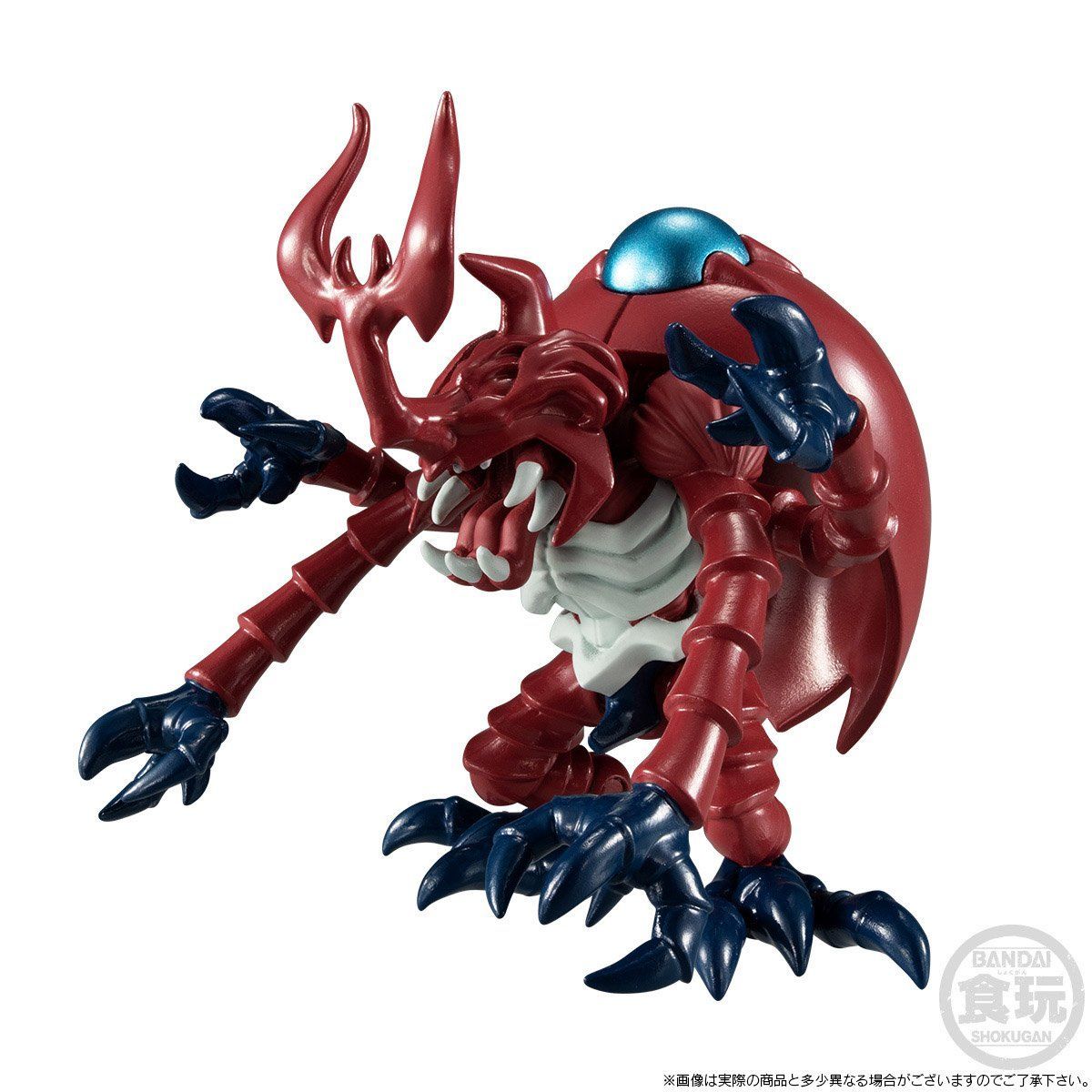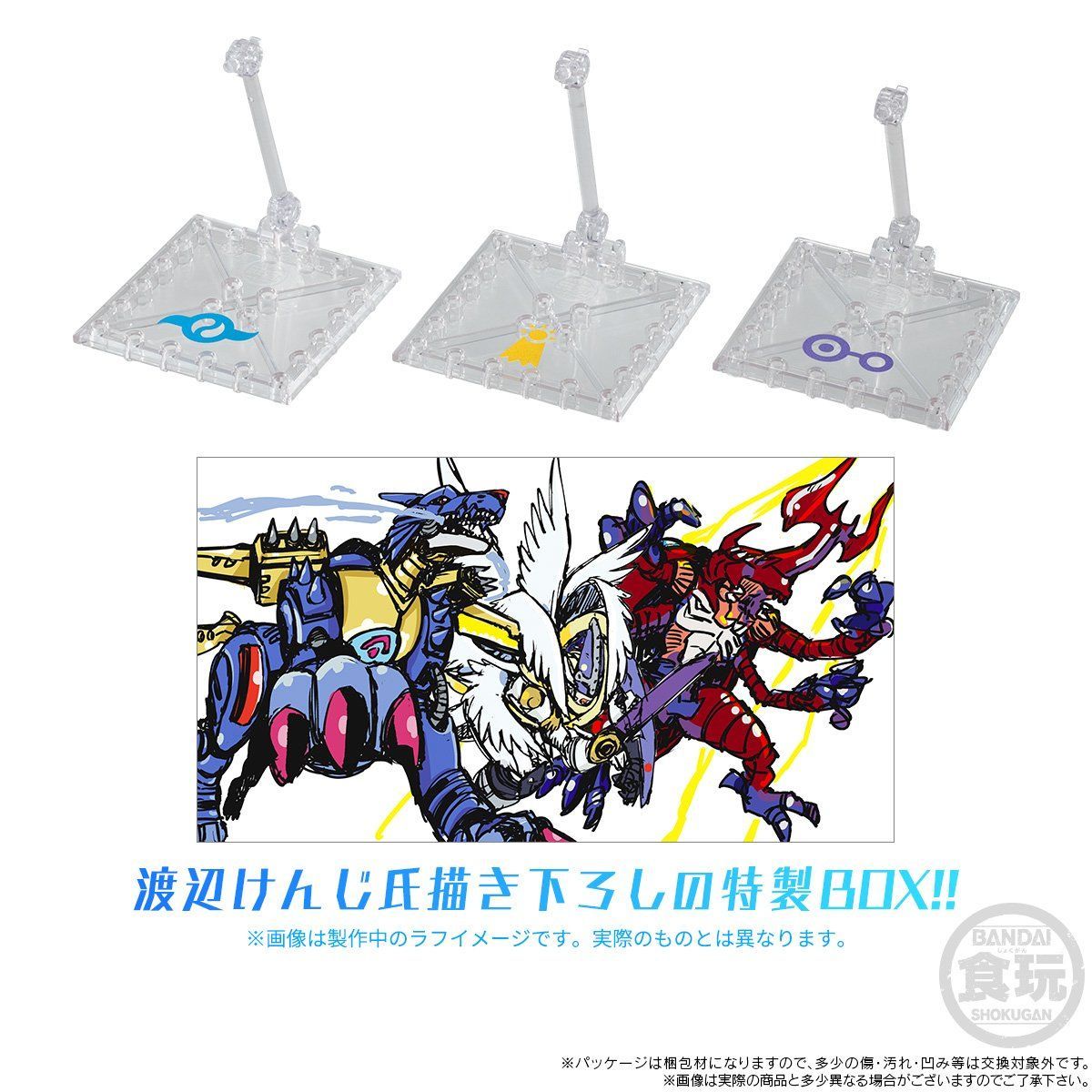 Pre-orders are open at Premium Bandai
for 4,950 yen. The figures ship in December. Pre-orders 'may' close early if they hit certain numbers.
Update- Pre-orders are open. Will do a new article when an easy to import from store has the non Premium Bandai version, the standard versions will be the same month.
Update- Info on pre-orders for the standard release can be found
here
.
Nice to see Series 2 is coming so fast, considering how nice and affordable Series 1 looked, Series 2 actually looks even better I think.
And we get a tease for Series 3...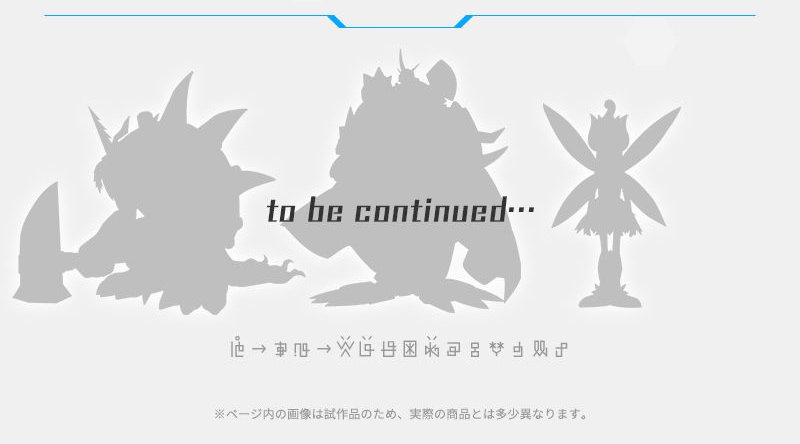 You'll want to contact an intermediary to get these items sent to you. WtW is not affiliated with any, but here are a selection of intermediaries that have worked well for various WtWers and their friends in the past:
From Japan
Rider Proxy
Nippon-Yasan
The Bandai Premium store has also chosen to affiliate themselves/recommend a few potential shops to be used as intermediaries for non-Japanese buyers:
Buyee
From Japan
(this From Japan link shows various items that they waive commission fees for.)
Samurai Buyer
DEJapan
You'll want to provide your chosen intermediary with the link to the item. Just copy paste the link to the product pages for what you want and send them a message about it and they'll take care of it after they discuss pricing and their policies with you. The links embedded in the news article for the products are exactly what you'll need to send them.
Some of the intermediaries have a full storefront and may have the item listed, so you may want to check that first.
Last edited: