Show User Social Media
Hide User Social Media
Joined

Sep 8, 2006
Messages

16,891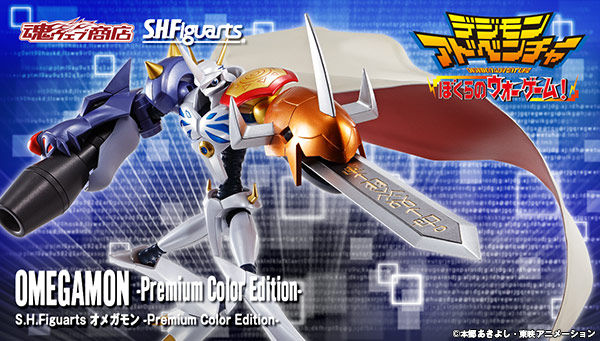 After finding out about it last week
, it's time to pre-order the newest Digimon figure!
Digimon returns to SH Figuarts with Omegamon Premium Color Edition.
This is the first Digimon Figuarts in half a decade, and appears to take the well liked 'Our War Game' mold of Omegamon and gives it a high end color scheme.
And the figure already has translated marketing elements from Premium Bandai USA, which makes it a bit easier...

The Omegamon figure is about 6.3 inches tall.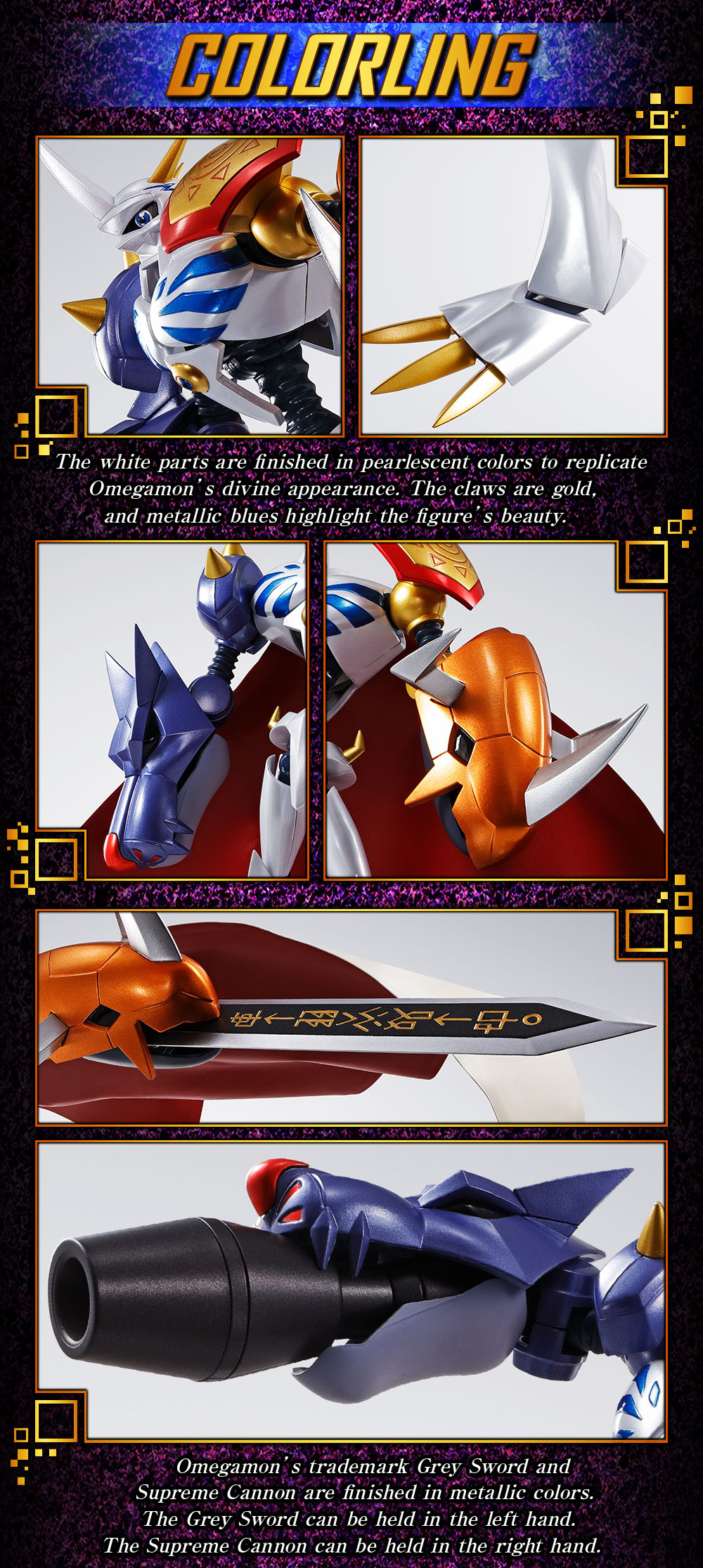 Very impressive colors all around with different types of paints, and it's nice that the sword and cannon can be removed.

They also show off the main gimmick and action feature of the figure, which is it's wide poseability.
The cloak has wire pieces, which allows poses that look like they were pulled right out of animation, allowing for more dynamic shots.
The cloak is made from a few different materials, giving it a unique look.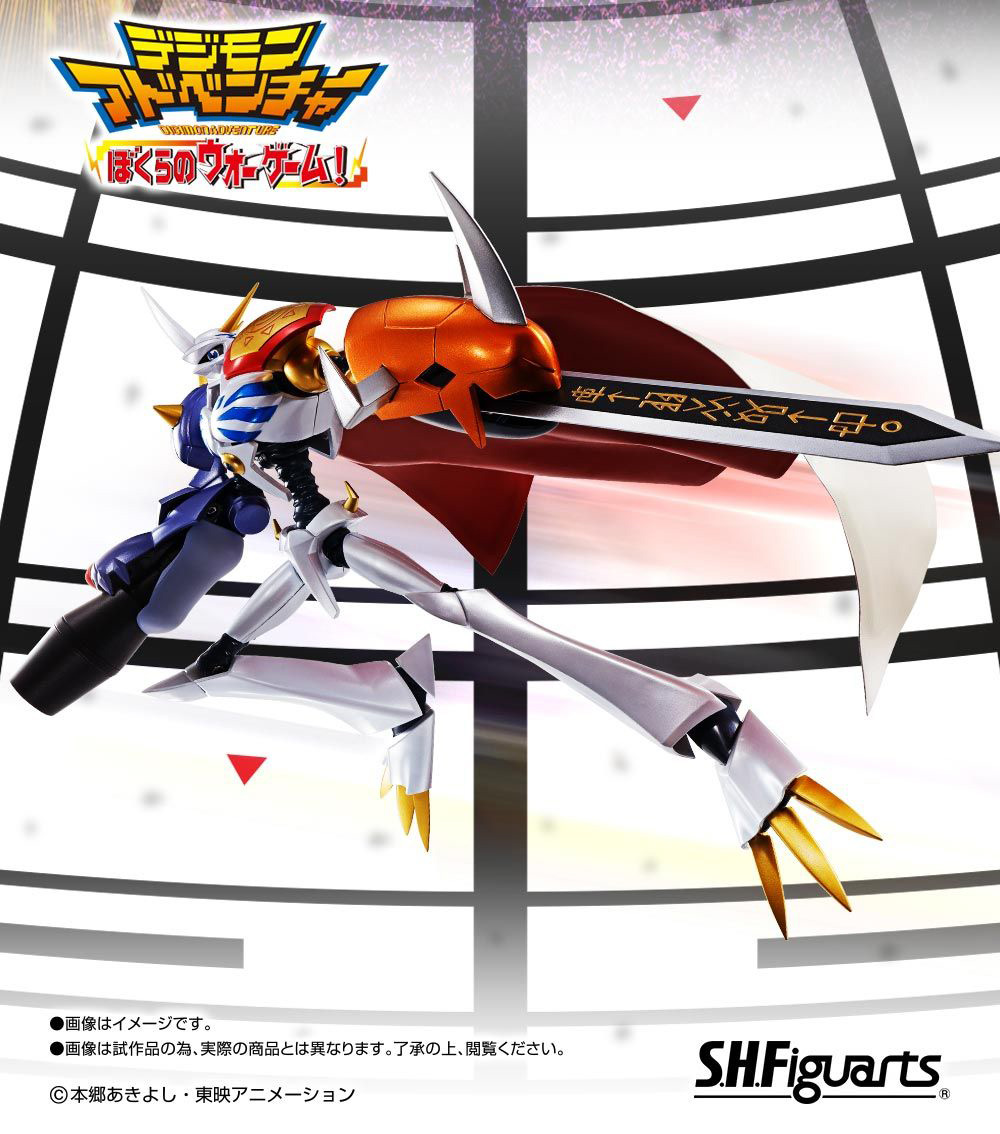 The Figuarts Omegamon Premium Color Edition figure includes:
the main figure itself
the cloak
the 'wire' components that hold the cloak
the Grey Sword piece
the Garuru Cannon piece
a stand for the figure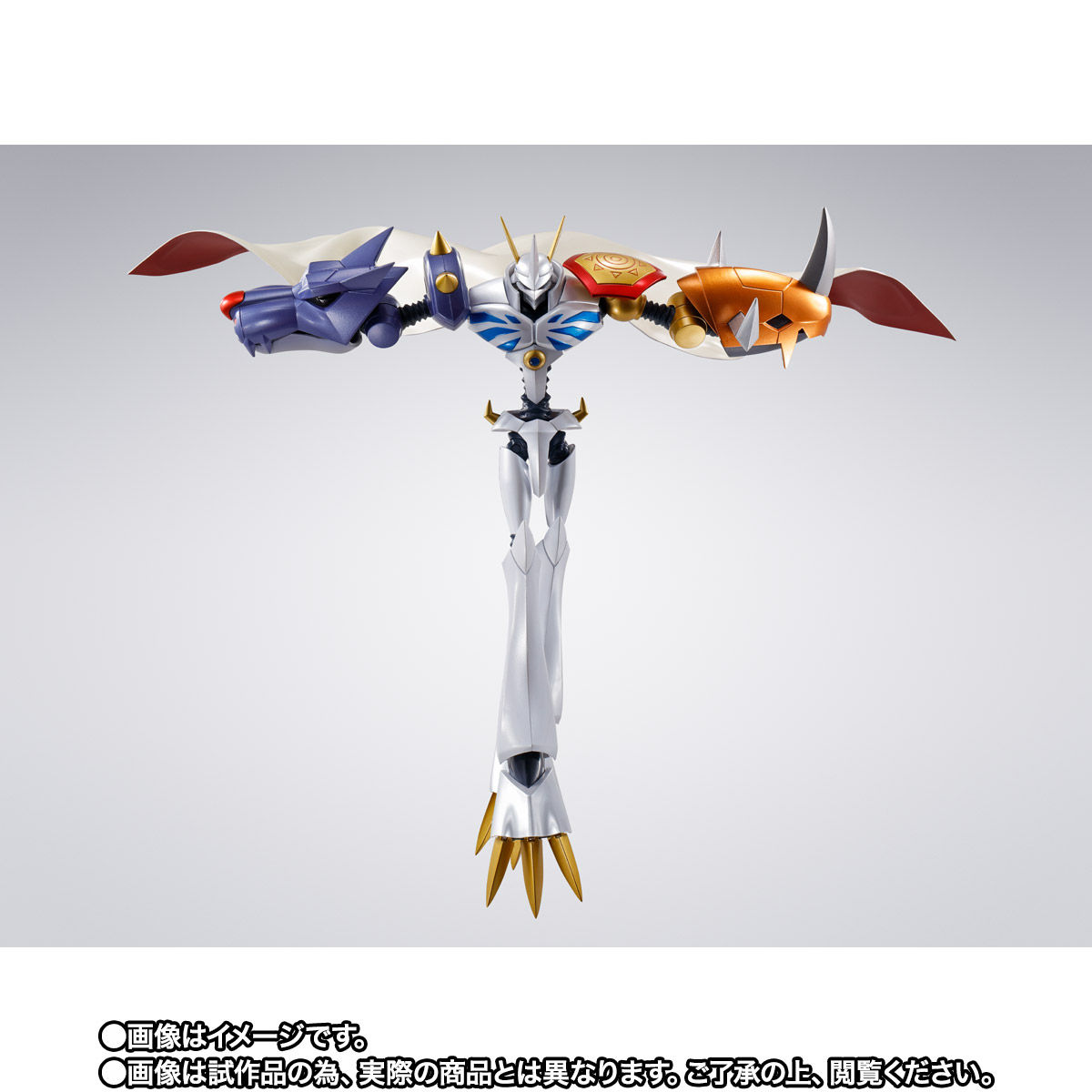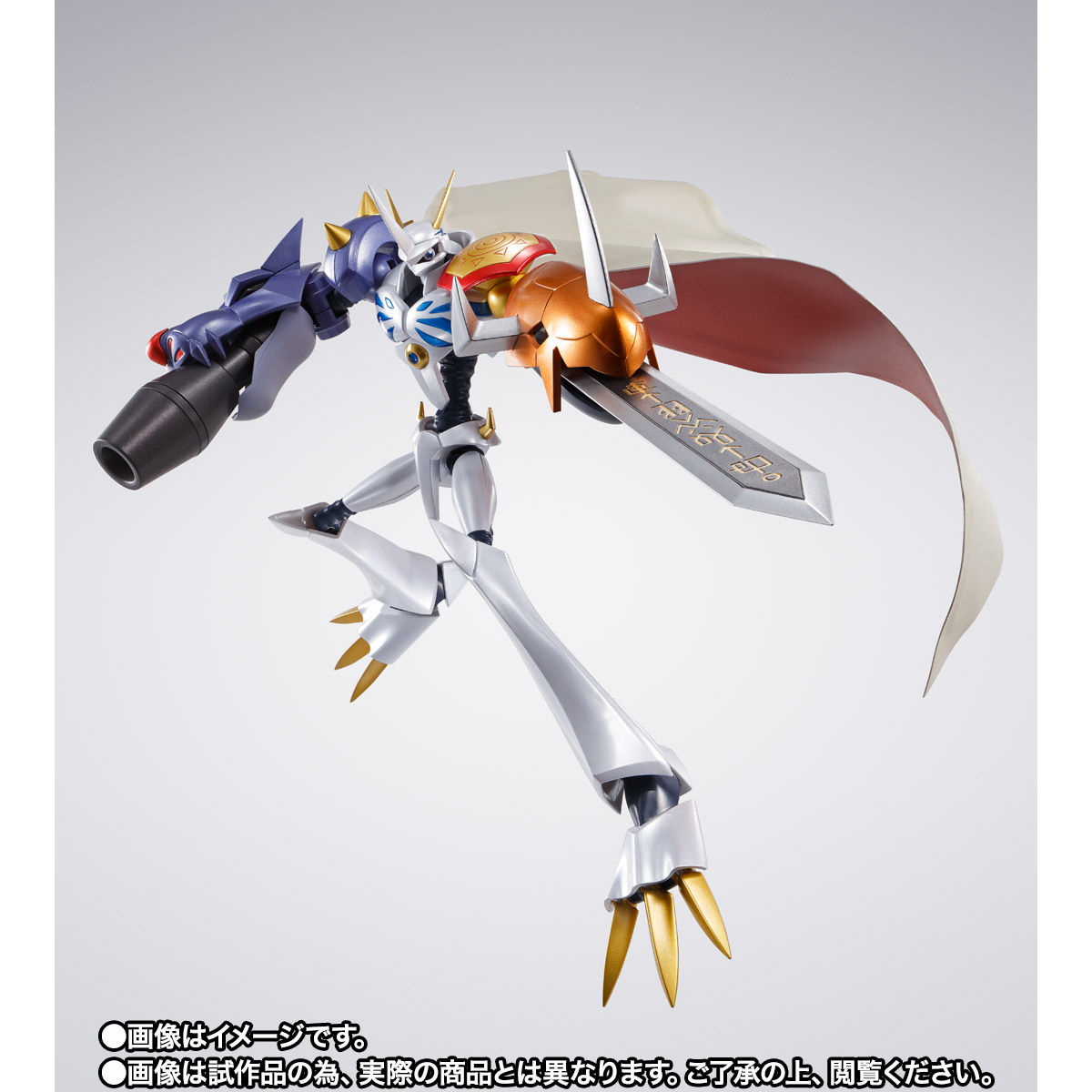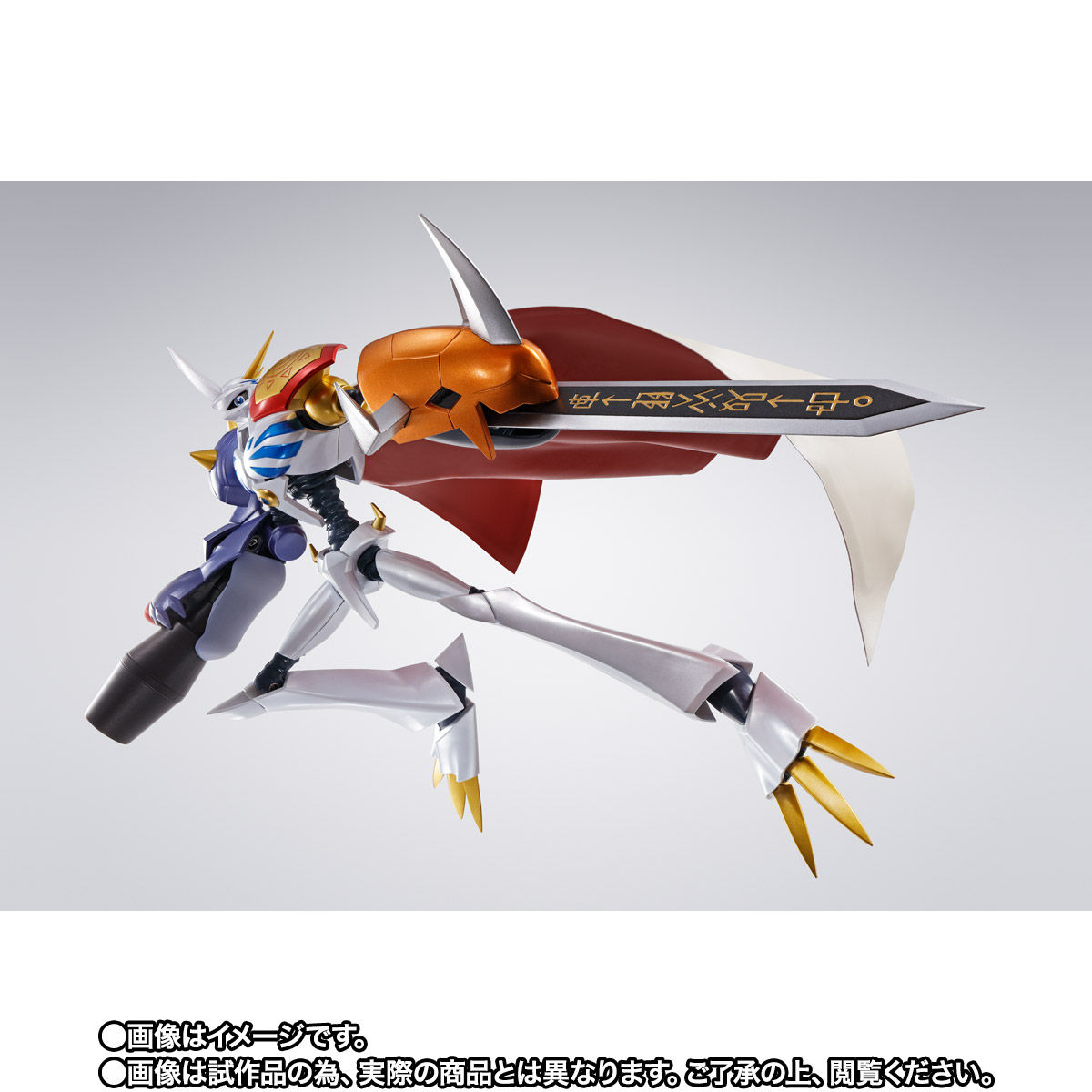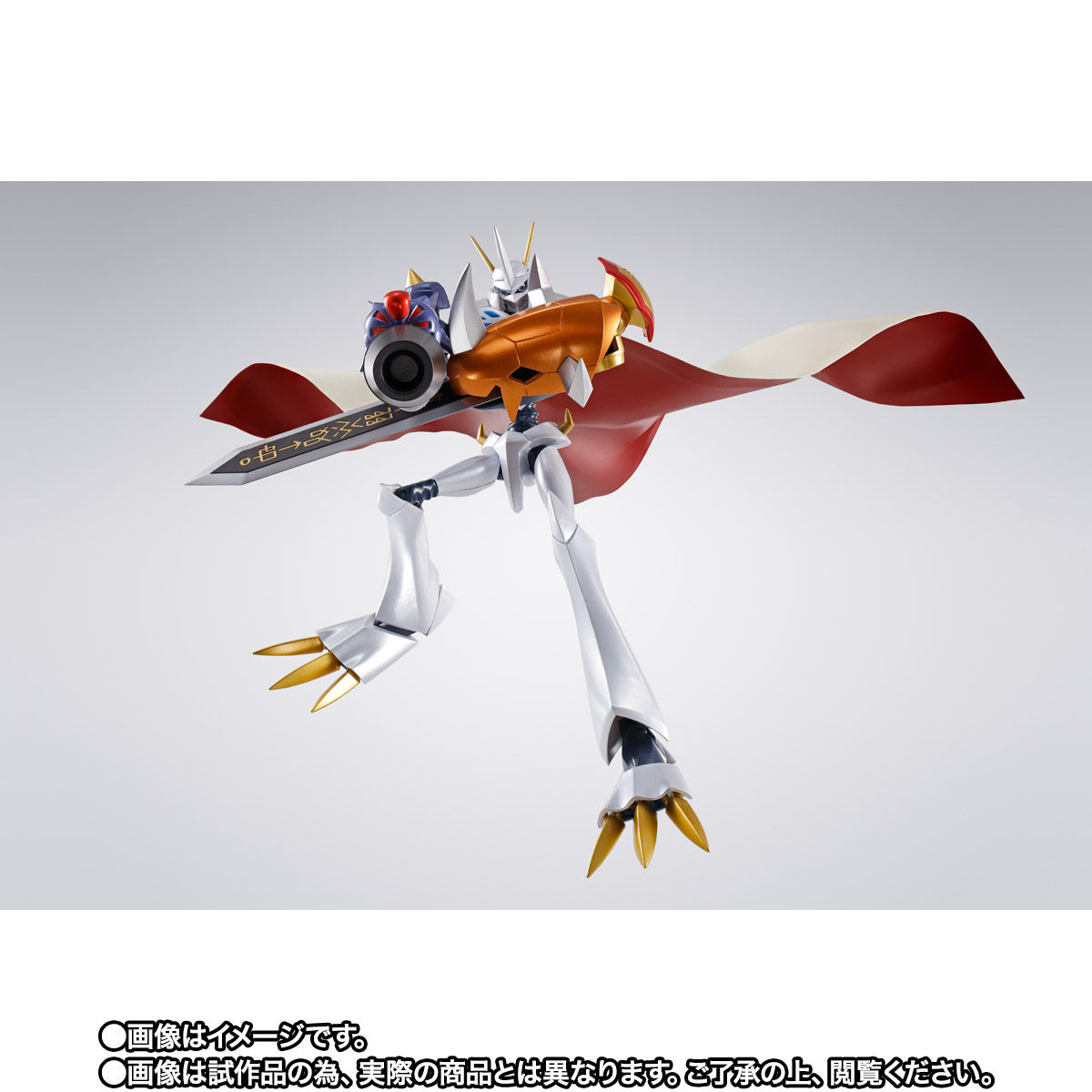 The figure is available to pre-order at Premium Bandai
. It costs 8,250 yen and ships in February 2021. Update- Calculated the time above wrong. It has been fixed.
It's also available at Premium Bandai USA to pre-order
. It costs $78 and will ship in March 2021. Their standby page is already up for it, with translations using the expected terms, minus they are still using Omegamon instead of Omnimon.
Update- It's available to pre-order at both.
While the mold is an older one (with possibly some minor touching up, it's a bit hard to tell due to how different the paint is), the new paint scheme gives us a very striking figure for the first Figuarts we've gotten in a number of years for Digimon.
It's one of the most impressive looking figures we've seen, combined with the popularity of Omegamon, and a price that isn't too bad will likely make this one of the most popular figures we've seen in a long time.
And with decent distribution outside of Japan that makes it easier!
If you can't buy from Premium Bandai USA...
You'll want to contact an intermediary to get these items sent to you. WtW is not affiliated with any, but here are a selection of intermediaries that have worked well for various WtWers and their friends in the past:
From Japan
Rider Proxy
Nippon-Yasan
The Bandai Premium store has also chosen to affiliate themselves/recommend a few potential shops to be used as intermediaries for non-Japanese buyers:
Buyee
From Japan
(this From Japan link shows various items that they waive commission fees for.)
Samurai Buyer
DEJapan
You'll want to provide your chosen intermediary with the link to the item. Just copy paste the link to the product pages for what you want and send them a message about it and they'll take care of it after they discuss pricing and their policies with you. The links embedded in the news article for the products are exactly what you'll need to send them.
Some of the intermediaries have a full storefront and may have the item listed, so you may want to check that first.
Last edited: