Show User Social Media
Hide User Social Media
Joined

Sep 8, 2006
Messages

16,401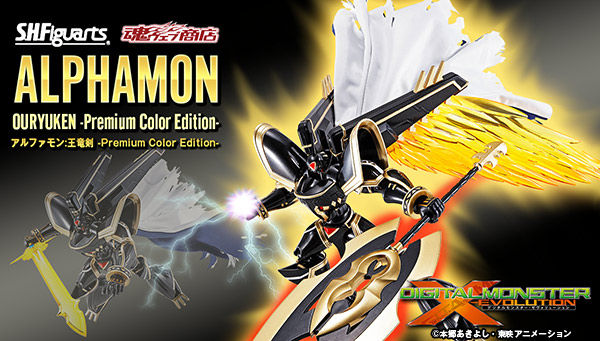 It was teased awhile ago, and then we heard very little until we found out it would be shown off at DigiNavi, and now it's nearly time to pre-order!
The Alphamon Figuarts returns in a new Premium Color Edition, heavily upgraded!

The Omegamon figure is about 6.7 inches tall.

Much like Omegamon, there is a big focus here on the premium coloring, the cape, and just how poseable everything is.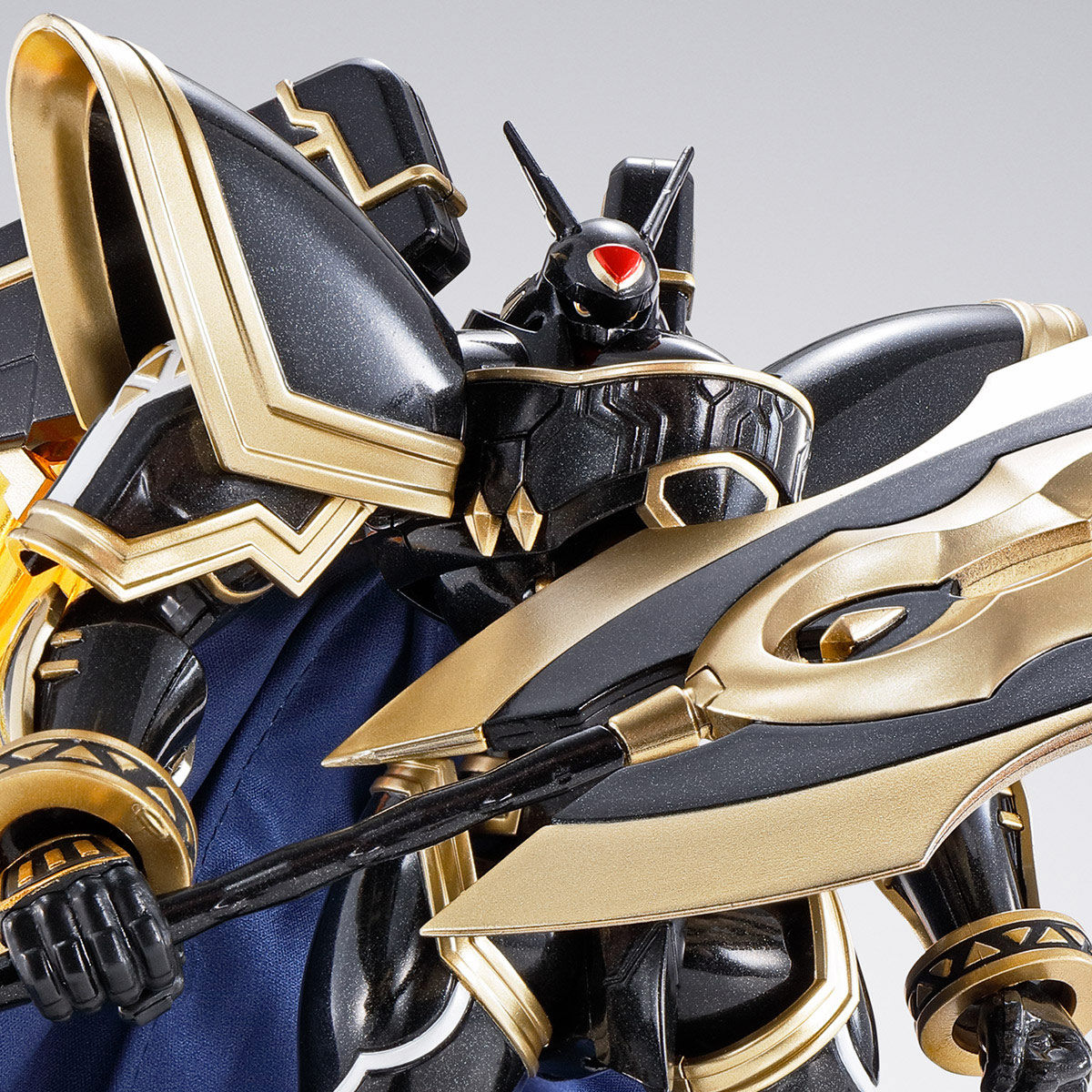 The Figuarts Alphamon OuryukenPremium Color Edition figure includes:
the main figure itself
the cloak
the 'wire' components that hold the cloak
The 2 pieces that make up the Ouryuken (blade and handle)
Holy Sword Gradalpha
Left and Right thrusters with wing effects
A special stand set
The figure is available to pre-order at Premium Bandai
. It costs 10,450 yen and ships in September2021.
Much like Omegamon, they've done a great job updating an older mold to make a figure that will no doubt be quite popular with fans.
Hopefully it goes up soon at Premium Bandai USA for those who want to nab it easily...
Also...
Tamashii has put up an interview with Kenji Watanabe
on their newsblog regarding the figure and a number of other things.
The site will machine translate it for you to English. It goes over the creation of Alphamon, X-Antibody Digimon in general, X-Evolution, and plenty more!
If you want to import it and can't wait...
We've currently pared down the list of intermediaries we list due to some places closing and others becoming iffy in their communication, calling into question their reliability. If you have any stories, positive or negative, about any intermediaries, DM me with them so we can figure out who might be worth adding (or re-adding), since these aren't affiliate links or anything, simply suggested ways to make it easier for fans to nab stuff.
You'll want to contact an intermediary to get these items sent to you. WtW is not affiliated with any, but here are a selection of intermediaries that have worked well for various WtWers and their friends in the past:
From Japan
Rider Proxy
You'll want to provide your chosen intermediary with the link to the item. Just copy paste the link to the product pages for what you want and send them a message about it and they'll take care of it after they discuss pricing and their policies with you. The links embedded in the news article for the products are exactly what you'll need to send them.
Some of the intermediaries have a full storefront and may have the item listed, so you may want to check that first.