Show User Social Media
Hide User Social Media
Joined

Sep 8, 2006
Messages

15,595
This one came fast!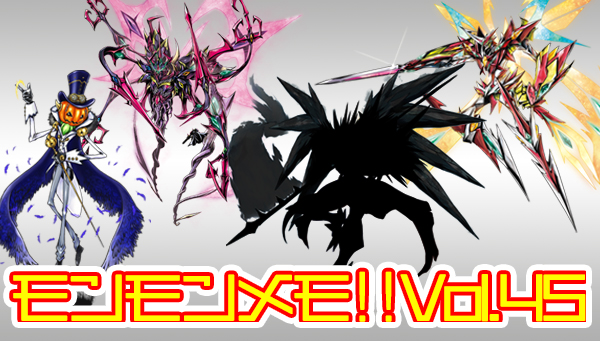 It's time for MonMon Memo 45
! This time in MonMon Memo we get to see the final secret Digimon in the X3!
Less than a week until the end of pre-orders for the Digimon X3 Yellow and Blue
!
In the previous MonMon Memo we showed off the big news of Jesmon GX and Ogudomon X in the X3!
The surprises of the X3 aren't done yet! We have one more secret Digimon to show that was previously not published.
We're happy to announce the last secret Digimon today right here!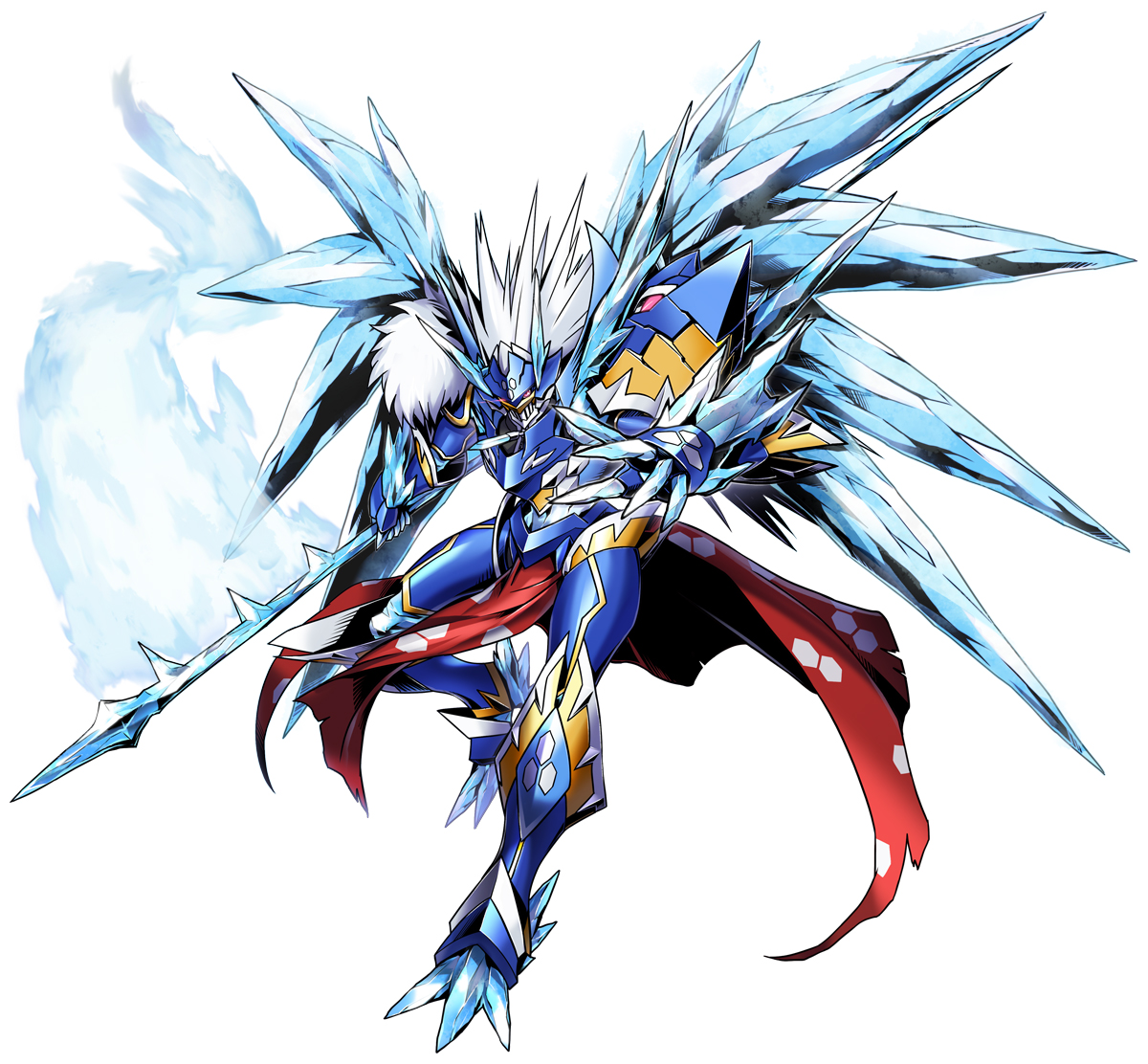 Hexeblaumon!
Many of you may have thought, who is this Digimon?
Hexeblaumon is the Ultimate Digimon that is available in the Chinese app game Digimon Encounters!
Although I think many people might not know of the existence of this app released in China, so I will explain it step by step...
First, about the app!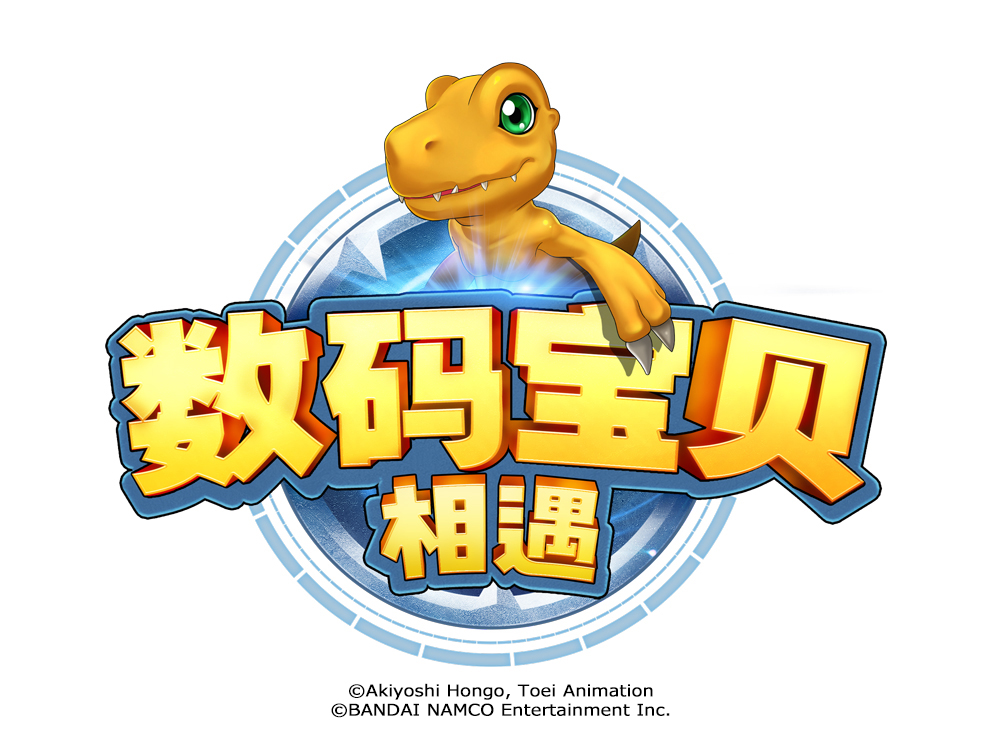 On November 21, 2018, Momo Technology in Chinese released an app called Digimon Encounters, jointly developed with Bandai Namco Entertainment.
After it was released, it gained popularity and was actually first in the Chinese app rankings!
If you want to know more, visit
the Digimon Encounters website
!
The Digimon who first appeared in Digimon Encounters was Bulcomon!
His evolution route is as follows...

The evolution route of Bulcomon stopped, what is the Ultimate? There was also the voices of the fans wondering...
The Ultimate form that was wrapped in mystery is Hexeblaumon who appears as a secret Digimon now!
What's more, this ultimate Digimon, still hasn't properly appeared yet in China, the mainland of the app!
We have released Hexeblaumon at the fastest speed possible in the world! His cool form is... cool!
Maybe some of you have already added him to your favorite Digimon immediately after seeing him?
All of the secret Digimon of the X3 are now known!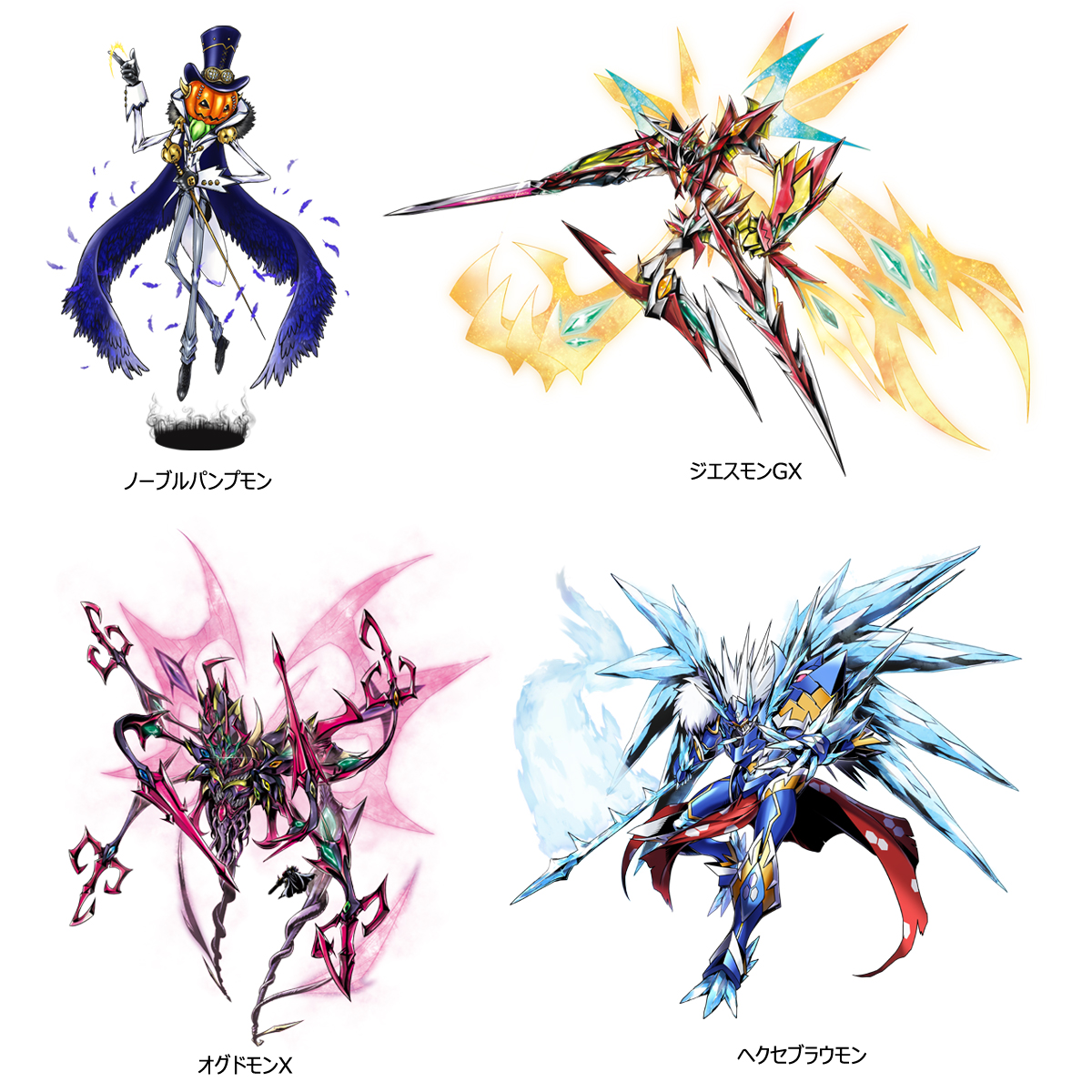 From Digimon ReArise you get NoblePumpmon! Jesmon GX and Ogudomon X who are the hidden main characters of the X3, and the big guest from overseas, Hexeblaumon! Aren't they 4 amazing looking characters?
You who purchased the X3! How many section Digimon paths can you open?
MonMon Memo will show a 'key to evolution' for these characters, so look forward to it! (Jesmon GX can be seen in the previous MonMon Memo.)
In addition to the X-Antibody Digimon,
the artbook, which also has less than a week to pre-order
, also includes illustrations of NoblePumpmon and Hexeblaumon!
That's all for now, see you in the next update!
Update- From
the Bandai Digimon Twitter
, a quicky translation of the short profile for Hexeblaumon!
A magic knight type Digimon that only those who master ice magic (a high level programming language) can evolve to. It's skilled in manipulating the cold & creates various thing with ice. It's an ice professional.
Previous MonMon Memos have included:
Cold Mode
Copymon
New Virus Busters
New Nightmare Soldiers
Silver Blue Special Digi-Eggs
Silver Black Special Digi-Eggs, Plus ones in both!
Jogress Digimon
Password Digimon
Overview of the 20th Pendulum, Plus Enemies in Battle Mode
Kenji Watanabe Pendulum Interview
CSA Digivice tri. Memorial
Additional Digimon showing up in the Pendulum 20th 2nd Wave
RagnaLordmon, Jogress of the 20th Anniversary Legend Arms
Pendulum Art Book Sample Pages, Teasers, and Interview Details
Pendulum Art Book Update- Digimon Designer Round Table! Plus Shikishi Artwork
Introductions for the CSA Digivice 1999 and Terriermon Plush, plus X-Antibody Updates
CSA Digivice 1999 Details
RagnaLordmon and Finalized Wave 2 20th Pendulum Packaging
Pendulum Art Book Preview- Twitter, Armor Evos, Omegamon, Chronicle
Digimon in 2nd Wave of 20th Anniversary Pendulums & Art Book Preview
Digital Monster X and X-Antibody Teasers
Digital Monster X Booklet Details
Digital Monster X Digimon Info & CSA Digivice 1999 Booklet Details
Digital Monster X Map System Info
Digital Monster X Battle System Info
New X-Antibody (Finalized Diablomon X & Sakuyamon X) Digimon Artwork
Digital Monster X Training & Raising Features
The Digimon Lineup for the Digital Monster X & More Reveals
Digital Monster X Summary & Preview from MonMon Memo, plus more Digimon intros!
Digital Monster X Evolution Conditions from MonMon Memo!
The Movements of the Seven Great Demon Lords from MonMon Memo
Data from announcement of Digital Monster X Version 2!
Main Theme of Digimon X2 from MonMon Memo, plus Video Preview
Digimon X2 Lineup Introduction and Character Tease
Raising Information, Road to the Devil
Secret Digimon in Digimon X2 Revealed
The Not Yet Shown X-Antibody Digimon
Last Evolution Kizuna & Digimon X2 at DigiFes
Digimon X2 Booklet Preview
Digital Monster X Ver.3 Intro and Teases
Digimon X3 & Artbook Pre-Order Info & Tease
Art Book Version X Cover, Plus Chronicle X & X3 Teasers
Secret Digimon Announced for the X3! & Who Designed the new Digimon!
Secret Digimon Volume 2 (w/ larger art!) & Evolution Methods