Show User Social Media
Hide User Social Media
Joined

Sep 8, 2006
Messages

16,925
Not that long since the last one...
It's time for MonMon Memo 44
! This time we get to see the secret Digimon that have been recently revealed, plus we get some evolution details. Plus larger art for the new Digimon!
Have you checked out
the recent update of Digimon Chronicle X from November 25th
?
To defy Ogudomon X, Gankoomon X gave his X-Antibody to Jesmon X, who was reborn as Jesmon GX!! (The G in GX is the G in Gankoomon.)
How will the battle between Jesmon GX and Ogudomon X end?
And what will happen to the old Digital world?
By the time the X3 is delivered into your hands and you've raised many number of Digimon, the last chapter will be posted!
Please enjoy the rest of Chronicle X until then!!
I bet there are many people who have already checked updates on the pre-order page of Digital Monster X Ver. 3 Yellow & Blue.
Jesmon GX and Ogudomon X were actually the secret Digimon in X3!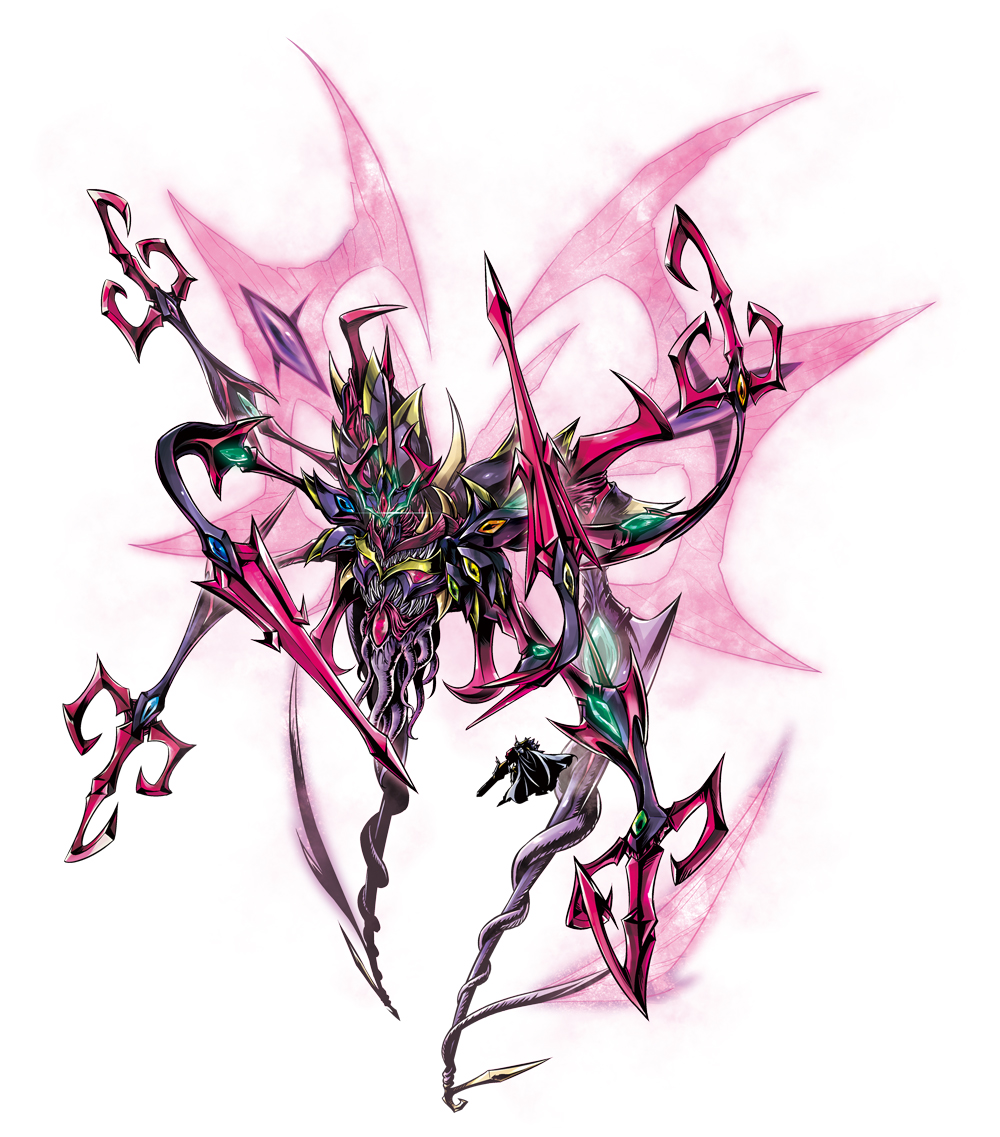 We had been waiting eagerly for the day when we would be able to reveal this big news to you!!
(In order to avoid spoiling people playing the X2, we had to wait until this moment when the X2 was starting to be delivered to everyone)
Jesmon X and Ogudomon X will be available for raising in the X3! A fitting addition to the culmination of the last of the "Digital Monster X" series!
As a special add-on, we will also be telling you how to evolve Jesmon GX!
First, what you will need is the X3 Yellow and the X3 Blue.
On the yellow, raise your Digimon to Gankoomon X. On the blue, raise your Digimon to Jesmon X.
That's easier said than done. It's gonna take a lot of effort to get to that point, but...
Here's the main points!
With Gankoomon X in yellow, and Jesmon X in blue, connect them to battle!
Under normal circumstances, the two would battle one another, but with this combination...
Jesmon X and Gankoomon X will evolve into Jesmon GX!
This new evolution method of "Jesmon GX's evolution scene" is a reproduction of the climax from Digimon Chronicle X!
Evolving your Digimon to Gankoomon X and Jesmon X at roughly the same time, however, is a near-impossible task, so be sure to use the "backup system" that's been installed in the X series!!
With Gankoomon X on yellow, and Jesmon X on blue, it's bound to be an emotional moment the moment both of them evolve into Jesmon GX...
We hope you look forward to experiencing interweaving Jesmon X and Gankoomon's "new miracle" in your own hand!!
(Important note: If you connect Jesmon X and Gankoomon X on Digital Monster X Black/White, it will not evolve to Jesmon GX.)
In addition... an evolution route has been revealed for this Digimon by connecting Yellow and Blue! It's this Digimon!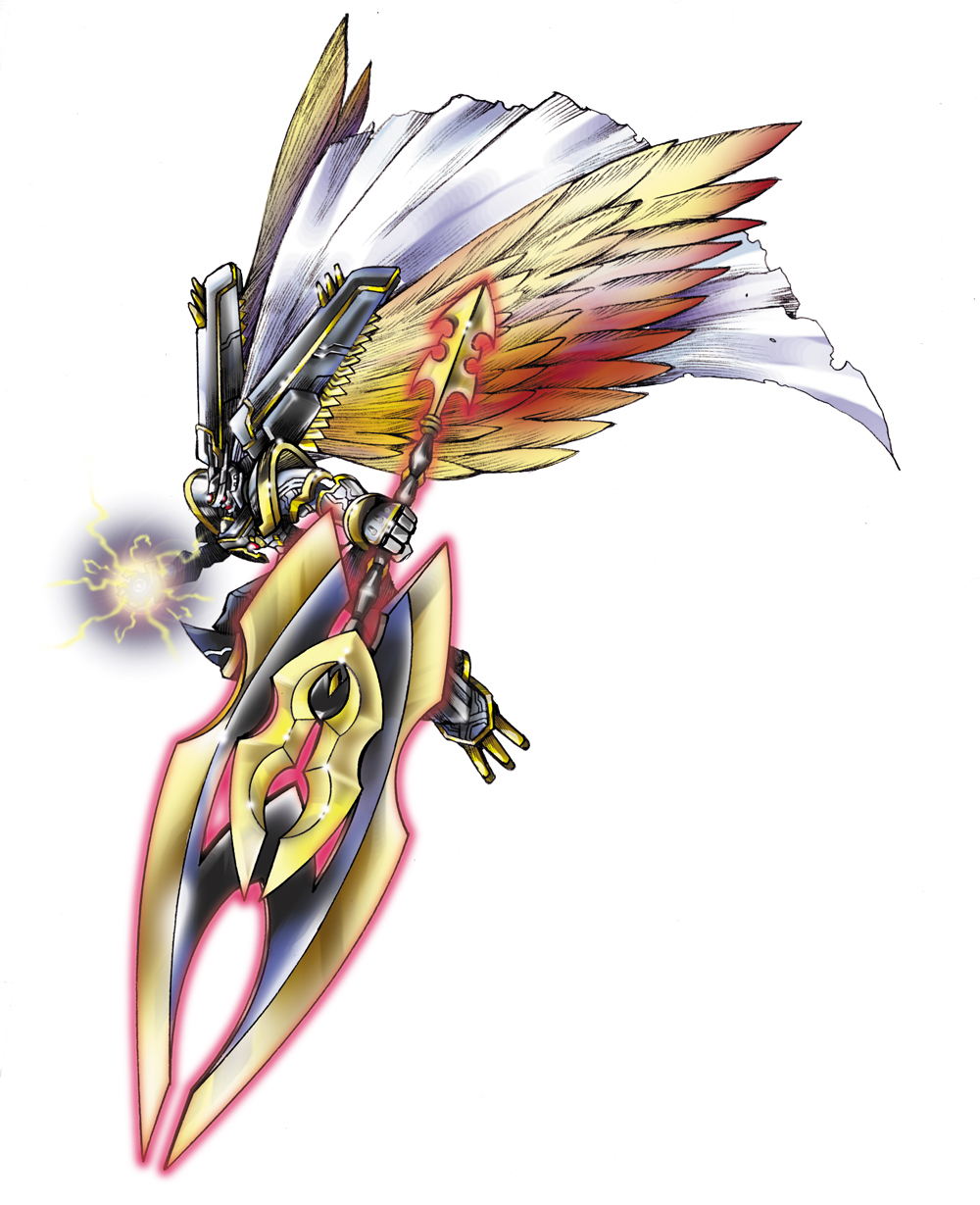 Alphamon: Ouryuken!
In Digimon Chronicle X, Alphamon and Ouryuumon blast-evolved into Alphamon: Ouryuken to fight the 7 Diablomon X.
The moment of that battle is depicted in the artbook, with Alphamon: Ouryuken as the main focus of the art!
People who purchase both Yellow and Blue, we hope you rise up to the challenge of not only raising Jesmon GX, but Alphamon Ouryuken as well!
That's all for today! The last secret Digimon will be revealed at a later date, so please continue to check MonMon Memo!
Both the
Digimon X3
and
Art Book Version X
are currently available to pre-order for one more weeks.
Big thanks to onkei for the translation!
Previous MonMon Memos have included:
Cold Mode
Copymon
New Virus Busters
New Nightmare Soldiers
Silver Blue Special Digi-Eggs
Silver Black Special Digi-Eggs, Plus ones in both!
Jogress Digimon
Password Digimon
Overview of the 20th Pendulum, Plus Enemies in Battle Mode
Kenji Watanabe Pendulum Interview
CSA Digivice tri. Memorial
Additional Digimon showing up in the Pendulum 20th 2nd Wave
RagnaLordmon, Jogress of the 20th Anniversary Legend Arms
Pendulum Art Book Sample Pages, Teasers, and Interview Details
Pendulum Art Book Update- Digimon Designer Round Table! Plus Shikishi Artwork
Introductions for the CSA Digivice 1999 and Terriermon Plush, plus X-Antibody Updates
CSA Digivice 1999 Details
RagnaLordmon and Finalized Wave 2 20th Pendulum Packaging
Pendulum Art Book Preview- Twitter, Armor Evos, Omegamon, Chronicle
Digimon in 2nd Wave of 20th Anniversary Pendulums & Art Book Preview
Digital Monster X and X-Antibody Teasers
Digital Monster X Booklet Details
Digital Monster X Digimon Info & CSA Digivice 1999 Booklet Details
Digital Monster X Map System Info
Digital Monster X Battle System Info
New X-Antibody (Finalized Diablomon X & Sakuyamon X) Digimon Artwork
Digital Monster X Training & Raising Features
The Digimon Lineup for the Digital Monster X & More Reveals
Digital Monster X Summary & Preview from MonMon Memo, plus more Digimon intros!
Digital Monster X Evolution Conditions from MonMon Memo!
The Movements of the Seven Great Demon Lords from MonMon Memo
Data from announcement of Digital Monster X Version 2!
Main Theme of Digimon X2 from MonMon Memo, plus Video Preview
Digimon X2 Lineup Introduction and Character Tease
Raising Information, Road to the Devil
Secret Digimon in Digimon X2 Revealed
The Not Yet Shown X-Antibody Digimon
Last Evolution Kizuna & Digimon X2 at DigiFes
Digimon X2 Booklet Preview
Digital Monster X Ver.3 Intro and Teases
Digimon X3 & Artbook Pre-Order Info & Tease
Art Book Version X Cover, Plus Chronicle X & X3 Teasers
Secret Digimon Announced for the X3! & Who Designed the new Digimon!