Show User Social Media
Hide User Social Media
Joined

Sep 8, 2006
Messages

17,385
I think many saw this coming...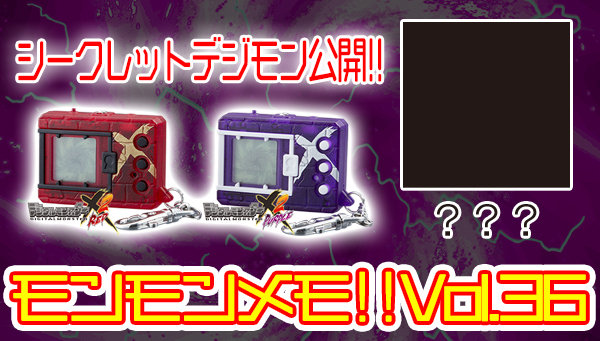 It's time for MonMon Memo 36
! This time they talk about those ? blocks that people have been guessing at...
Information about the Digital Monster X Red and Purple keeps being published, bit after bit, but there are points that haven't been revealed yet...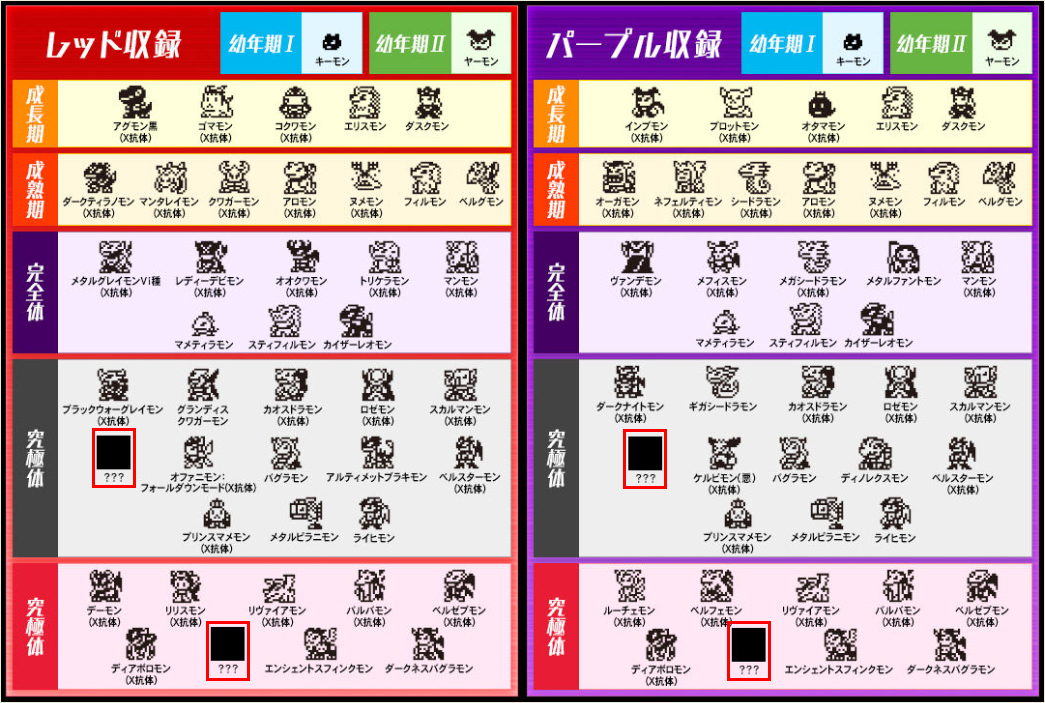 There has been various speculation since pre-orders began over the presence of the ??? squares.
This time in MonMon Memo it's time to reveal the super-great Digimon which adds a bit of flavor to who you can raise in the X2 in an amazing fashion...
Here's the answer, and hopefully it meets your expectations!
The correct answer is...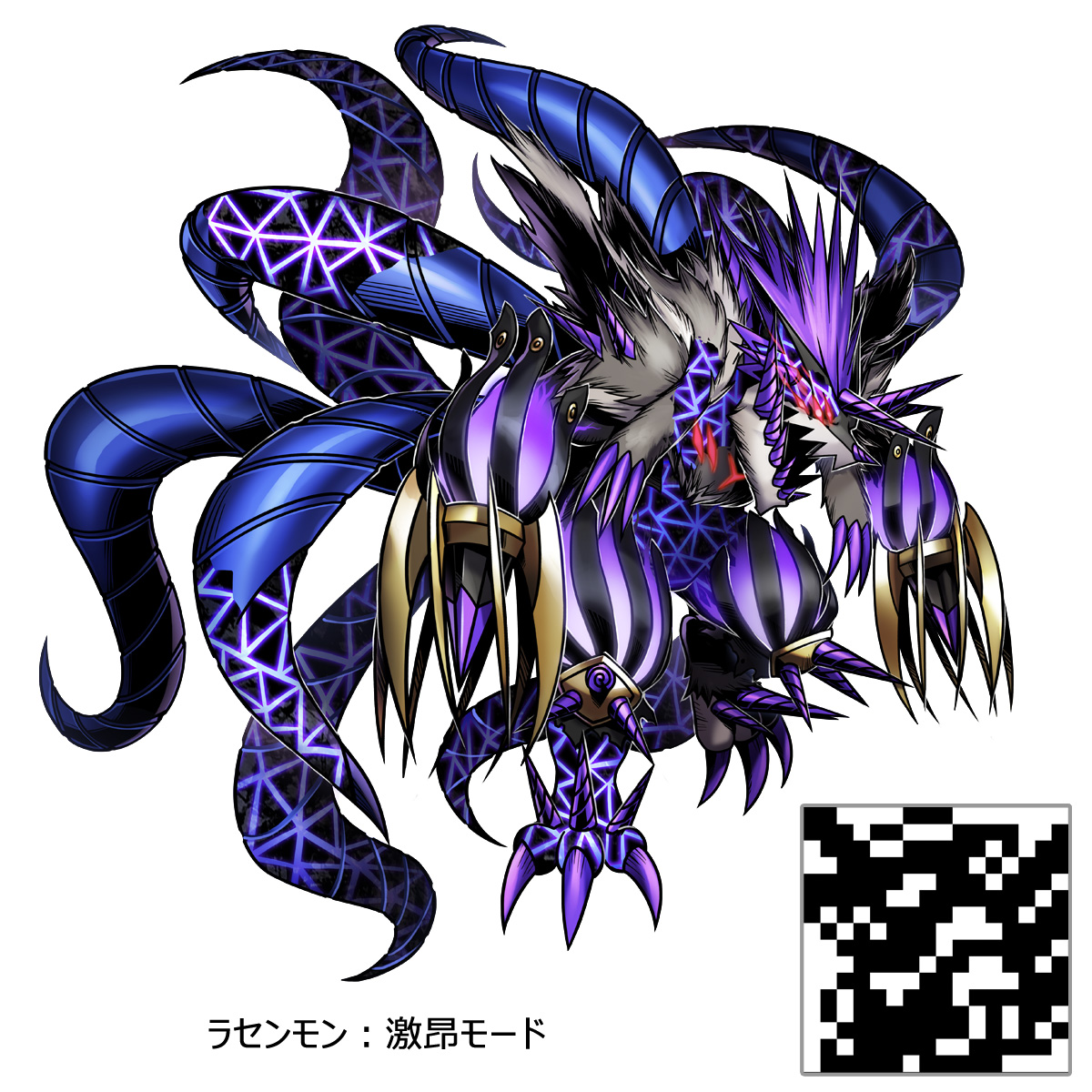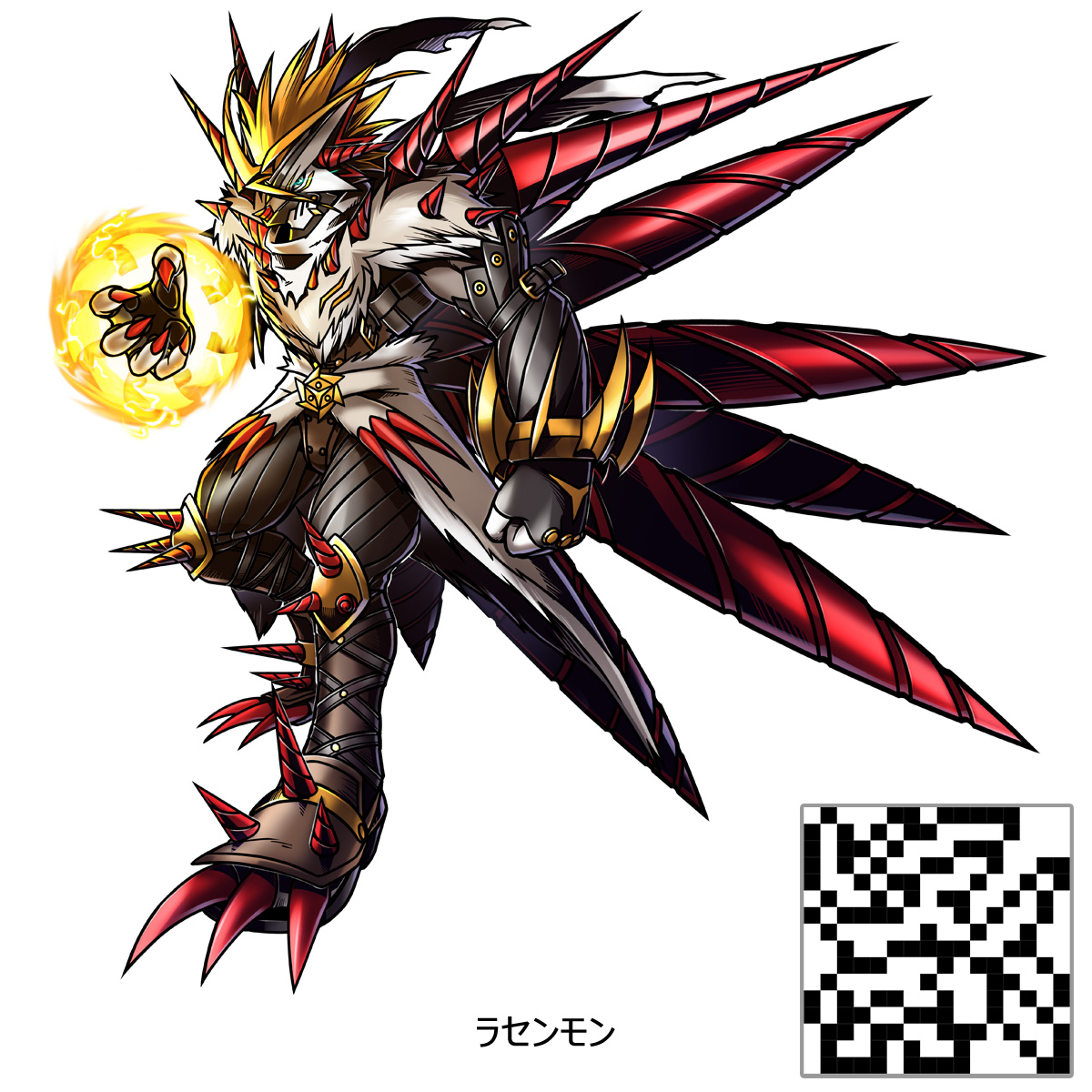 The other day, the app game Digimon ReArise celebrated it's first anniversary. Rasenmon Rage Mode and Rasenmon were added in the midst of this great story (during a wild rampage) and will also take part in the devilish battle of the Digimon X2!
When I look back at the lineup, it was understood that Erismon, the main character of ReArise, is likely to be able to evolve to Stefilmon. The characters under the ??? you had to wait for, but it's meaningful since you'll be able to follow the evolution path of Erismon to Rasenmon in the X2.
Because it isn't directly related to the story of the X2, it's appearance is like that of an extra element, a special cast member, but it has a presence that can't be felt as an extra.
If you are tired of following the path of evil, break out with this extra element!
The evolution condition isn't clear yet, but if you get Erismon, why not follow the road to Rasenmon!
Of course, you can be assured that you can train these Digimon in both the Red and Purple.
So finally, the lineup to raise and train is finally out, that's it for this time.
The Digimon X2 Red and Purple
can still be pre-ordered
.
They end by saying that, once again, they'll see you on the next update!
Previous MonMon Memos have included:
Cold Mode
Copymon
New Virus Busters
New Nightmare Soldiers
Silver Blue Special Digi-Eggs
Silver Black Special Digi-Eggs, Plus ones in both!
Jogress Digimon
Password Digimon
Overview of the 20th Pendulum, Plus Enemies in Battle Mode
Kenji Watanabe Pendulum Interview
CSA Digivice tri. Memorial
Additional Digimon showing up in the Pendulum 20th 2nd Wave
RagnaLordmon, Jogress of the 20th Anniversary Legend Arms
Pendulum Art Book Sample Pages, Teasers, and Interview Details
Pendulum Art Book Update- Digimon Designer Round Table! Plus Shikishi Artwork
Introductions for the CSA Digivice 1999 and Terriermon Plush, plus X-Antibody Updates
CSA Digivice 1999 Details
RagnaLordmon and Finalized Wave 2 20th Pendulum Packaging
Pendulum Art Book Preview- Twitter, Armor Evos, Omegamon, Chronicle
Digimon in 2nd Wave of 20th Anniversary Pendulums & Art Book Preview
Digital Monster X and X-Antibody Teasers
Digital Monster X Booklet Details
Digital Monster X Digimon Info & CSA Digivice 1999 Booklet Details
Digital Monster X Map System Info
Digital Monster X Battle System Info
New X-Antibody (Finalized Diablomon X & Sakuyamon X) Digimon Artwork
Digital Monster X Training & Raising Features
The Digimon Lineup for the Digital Monster X & More Reveals
Digital Monster X Summary & Preview from MonMon Memo, plus more Digimon intros!
Digital Monster X Evolution Conditions from MonMon Memo!
The Movements of the Seven Great Demon Lords from MonMon Memo
Data from announcement of Digital Monster X Version 2!
Main Theme of Digimon X2 from MonMon Memo, plus Video Preview
Digimon X2 Lineup Introduction and Character Tease
Raising Information, Road to the Devil