Show User Social Media
Hide User Social Media
Joined

Sep 8, 2006
Messages

17,421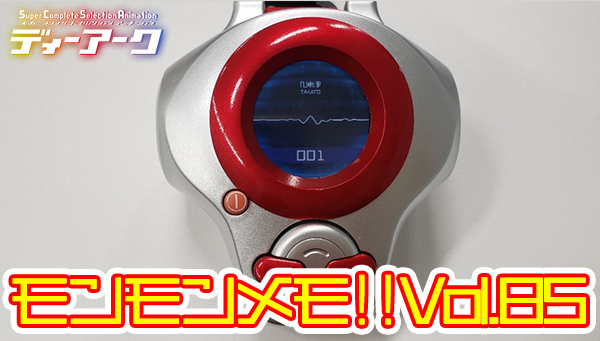 Time for a new MonMon Memo!
MonMon Memo 85
is a short introduction to dialogue playback of the Super Complete Selection Animation D-Ark.
The text below is a quicky translation. The translation function on that page was broken at the time of writing this article.
Hello everyone!
I'm N in charge of SCSA D-Ark development.
I would like to continue to convey the appeal of SCSA D-Ark to everyone this time as well!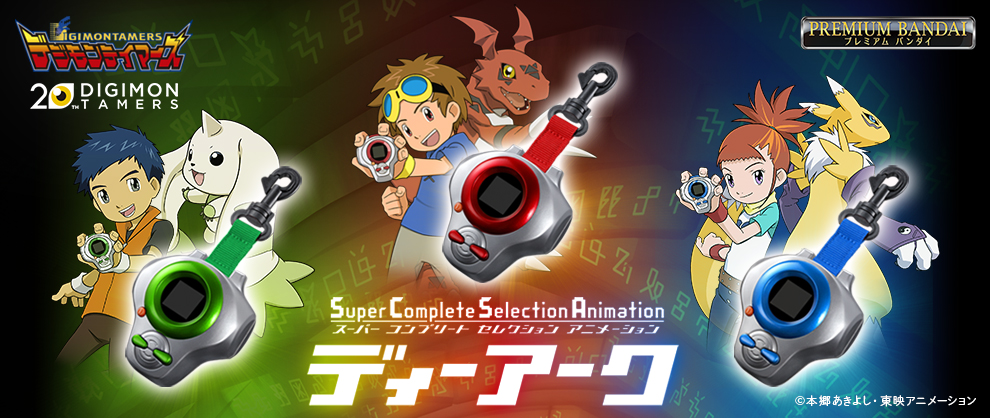 We've already introduced the BGM music playback in Monmon Memo.
This time, I'd like to introduce the dialogue playback.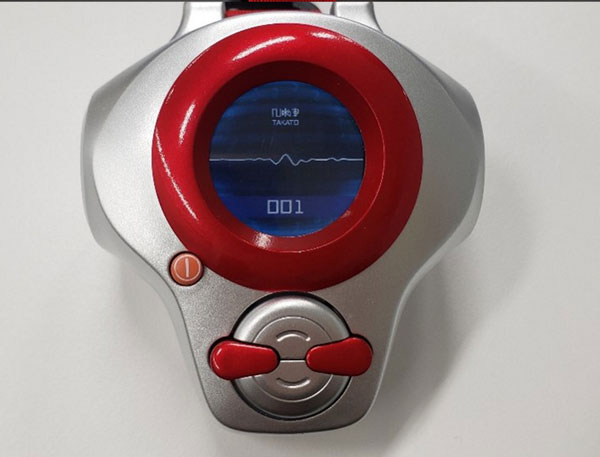 This is what the dialogue playback screen looks like.
Each line is numbered, and the sound is played by selecting the number.
This eliminates the hassle of having to press the button multiple times to play a specific sound, which was a problem with conventional toys that contained many voices, such as the CSA.
Adding the LCD has greatly improved the playability of the toy by allowing you to listen to your favorite lines in succession, or to go back and play the next voice line even if you accidentally press a button in the middle of a voice.
Of course, you can also play back the audio in the same order as before!
The pulse wave in the middle of the screen will change to a different color and move during playback, so please pay attention to the actual playback!
And now, about the card slash...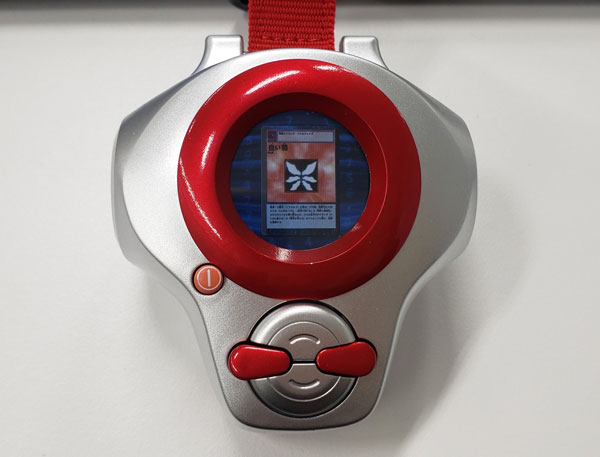 On the product pre-order page, we explain that the product will recognize the individual card slashed.
When you actually slash a card... The slashed card will be displayed like this, and the message "Card slash! White Wings!" White Wings!" will be heard.
If you slash the card of "Meramon", Meramon's card will be displayed and you will hear "Card Slash! Meramon!" But...
In fact, each version of the game has a different line that activates!
There are some specific cards that will trigger differently in each version, so you'll have to find out for yourself which cards are actually different!
The deadline for SCSA D-Ark orders is Wednesday, March 9 at 11:00 p.m. There are only a few left for September delivery, depending on the version, so if you are not sure about purchasing one, or if you forgot to buy one, please hurry up.
I have been uploading these articles for about a month, and the next will be the last time that I will be introducing SCSA D-Arc.
I hope you will look forward to the last update.
Prior details about the Super Complete Selection Animation D-Ark can be found
here
.
Previous MonMon Memos have included: