Show User Social Media
Hide User Social Media
Joined

Sep 8, 2006
Messages

17,421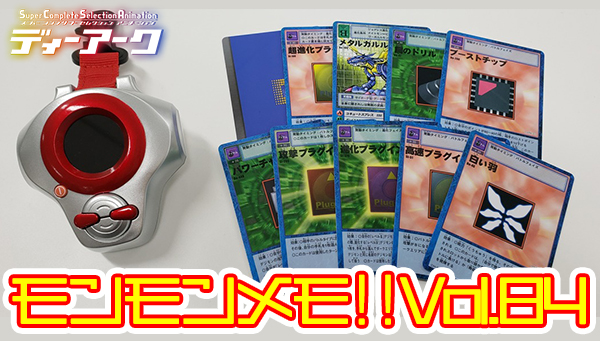 Time for a new MonMon Memo!
MonMon Memo 84
is a short introduction to the shining evolution function of the Super Complete Selection Animation D-Ark.
The text below uses the machine translation from the official site due to lack of time. We will see about swapping it out when/if there is time for a proper translation.
I have cleaned up a small handful of terms that translated poorly or swapped terms around, but very little else was touched.
Hello everyone!
I'm N in charge of SCSA D-Ark development.
I would like to continue to convey the appeal of SCSA D-Ark to everyone this time as well!
First of all, regarding the Evolution function of Digimon that was introduced in the previous Monmon Memo.
It looks like it actually looks on the screen of D-Ark, but it is displayed as if the Digimon is inside D-Ark like this.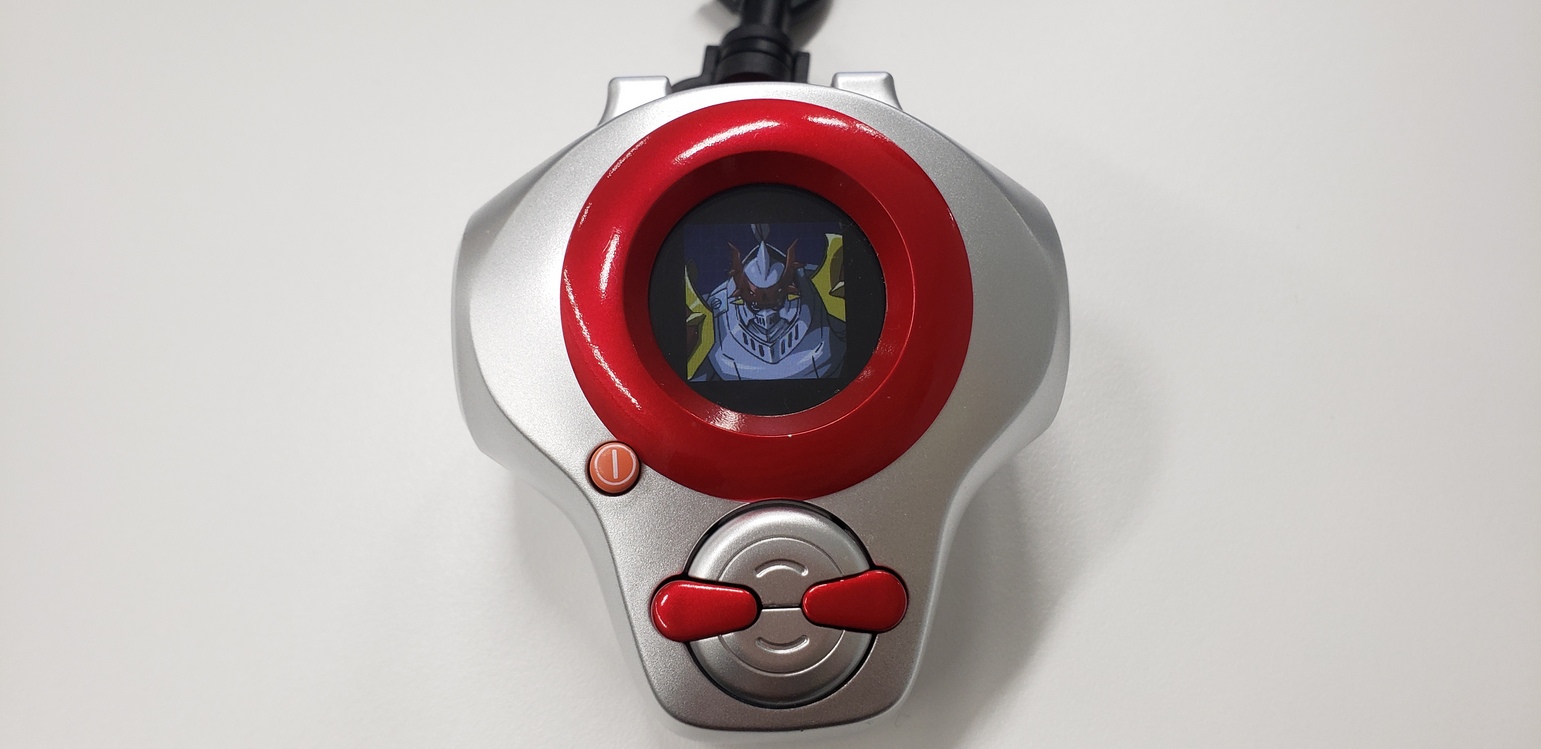 I made the Ultimate Evolution production, so I evolved into Dukemon!
And in this state, I play Dukemon's cool voice and am immersed in the emotion while remembering the battle scene with Beelzebumon.
This character voice such as Dukemon was newly recorded by voice actors just last week.
We have recorded a lot of wonderful voices as if we were back at that time, so please look forward to it! !!
*Only the voice of Renamon uses the voice from the video work. [This is referencing that Renamon voice clips will be from the show, her actress retired a few years ago.]
That's the voice
"Beelzebumon, who sold his soul to the devil and became a devil himself, can never be forgiven!"
"Be prepared, Beelzebumon! The holy light will burn your evil soul!"
And if there is a cool voice of Dukemon like this
"I'm disrespectful! Chibisuke is terrible!"
"Separately! Momantai"
There is also a cute voice of Terriermon.
Of course there are also Tamer' voices
In the case of Takato ...
"Okay, Digimon Tamers are leaving for the Digital World!"
"Today I'm out of Guilmon bread."
"We've been friends all the time. We've been playing and talking together, laughing and fighting. Guilmon!!"
From cool lines to moving lines are recorded.
In the case of Ruki ...
"Stop" chan ""
"Ruki-chan's" chan ""
"But you don't have a heart symbol !?"
A lot of voices of Tsundere Ruki are also recorded.
I can't show you all of them because they have a huge amount of voices, but I'm sure your favorite voices from that scene are also included!
Also, please see this image for the Evolution production by "Shining Evolution" described on the product reservation page.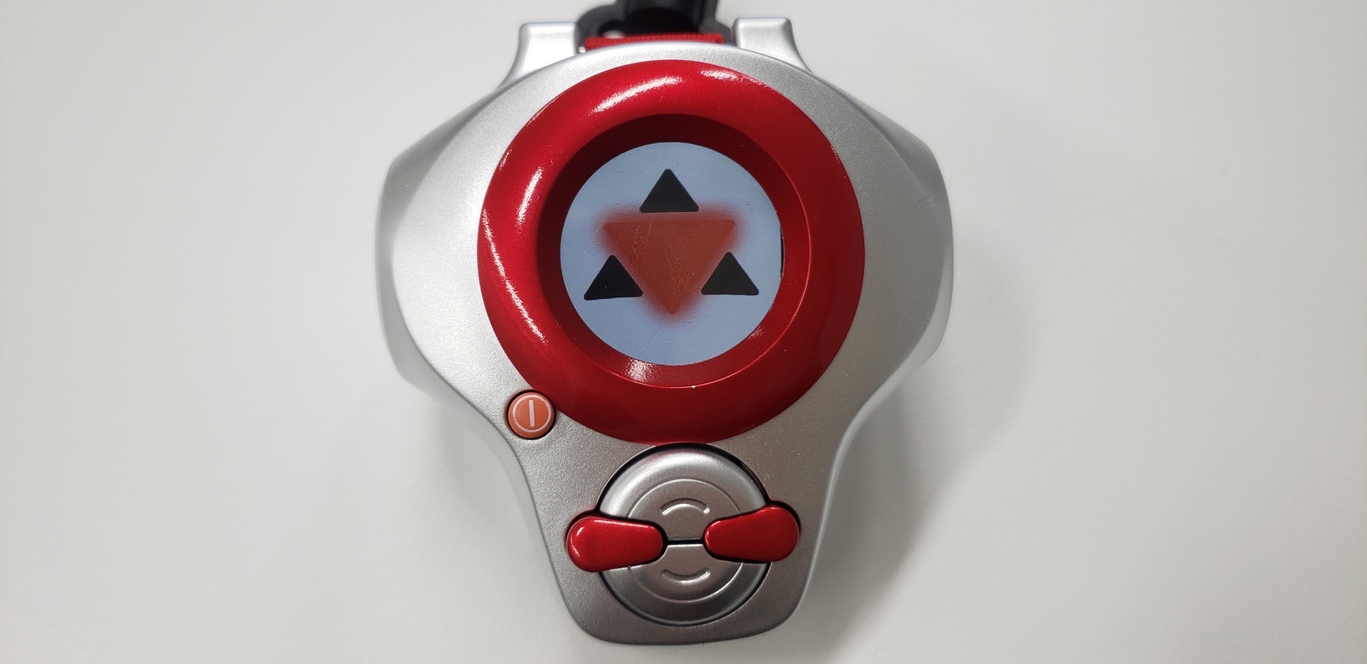 Don't you remember this mark?
that's right!
This is the forehead of a Digimon called "Digi-Entelechy" that has the power to bring the light of evolution to Digimon.
At the time of the first Evolution of the program, it does not Evolve by doing a card slash, but Culumon is always nearby
Since there is a production that Evolution by the power of Culumon, it will be an Evolution bank that reproduces that.
You can Evolve the Digimon by playing the Evolution of the Digimon with the touch of a button without using a card slash!
Please look forward to this feature as well!
Finally, I will show you the paint sample and card sample of D-Ark!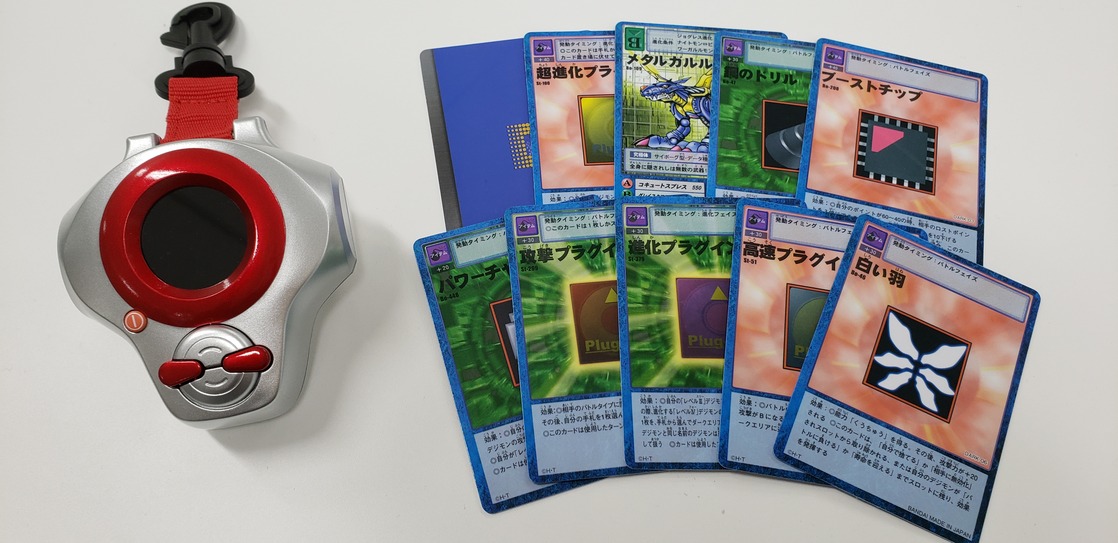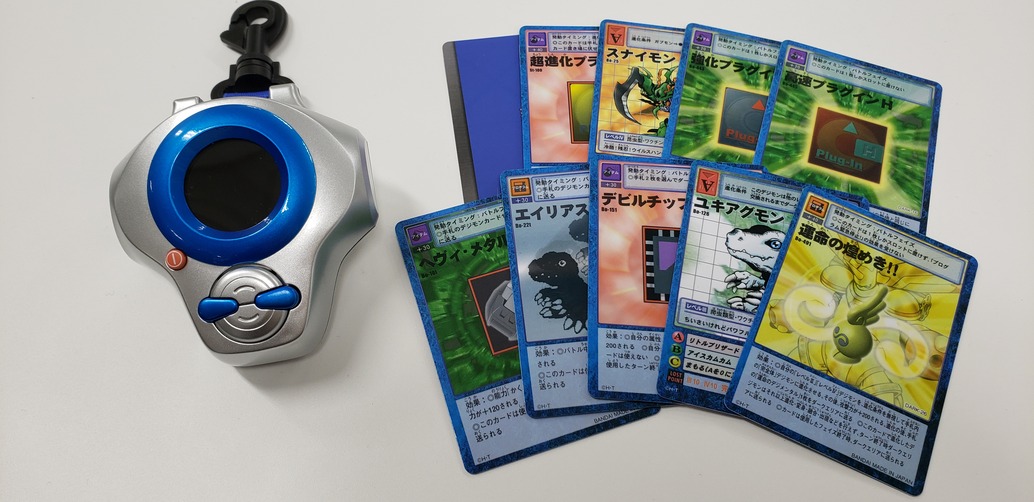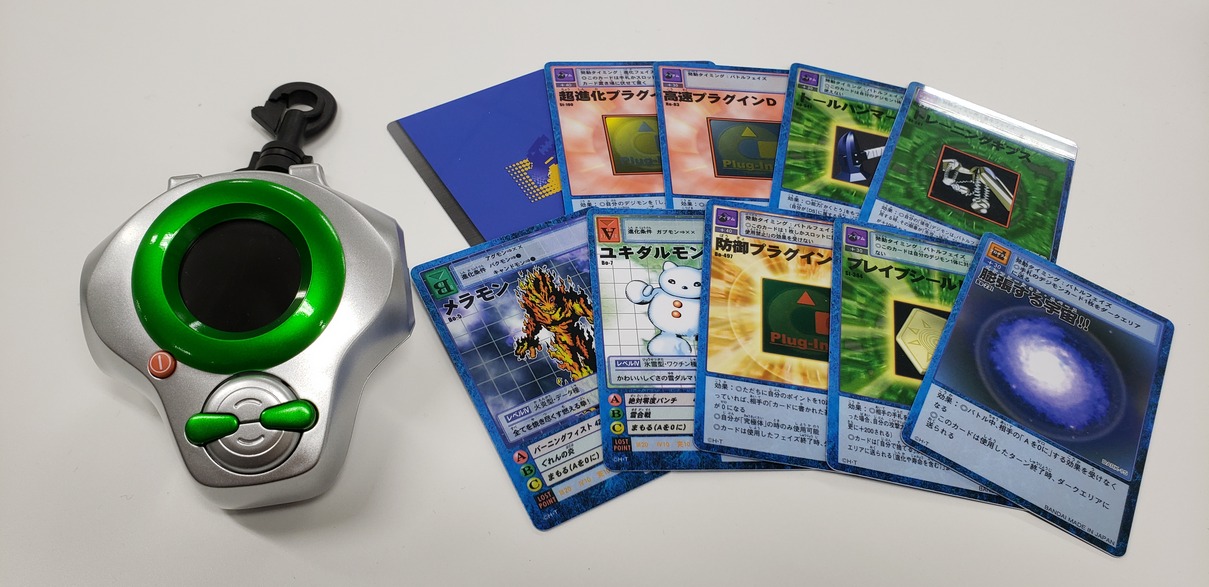 These are the set contents of each product.
The basic modeling is the same for all three, but you can enjoy different Tamer feelings just by changing the color!
And if you line up three like this ...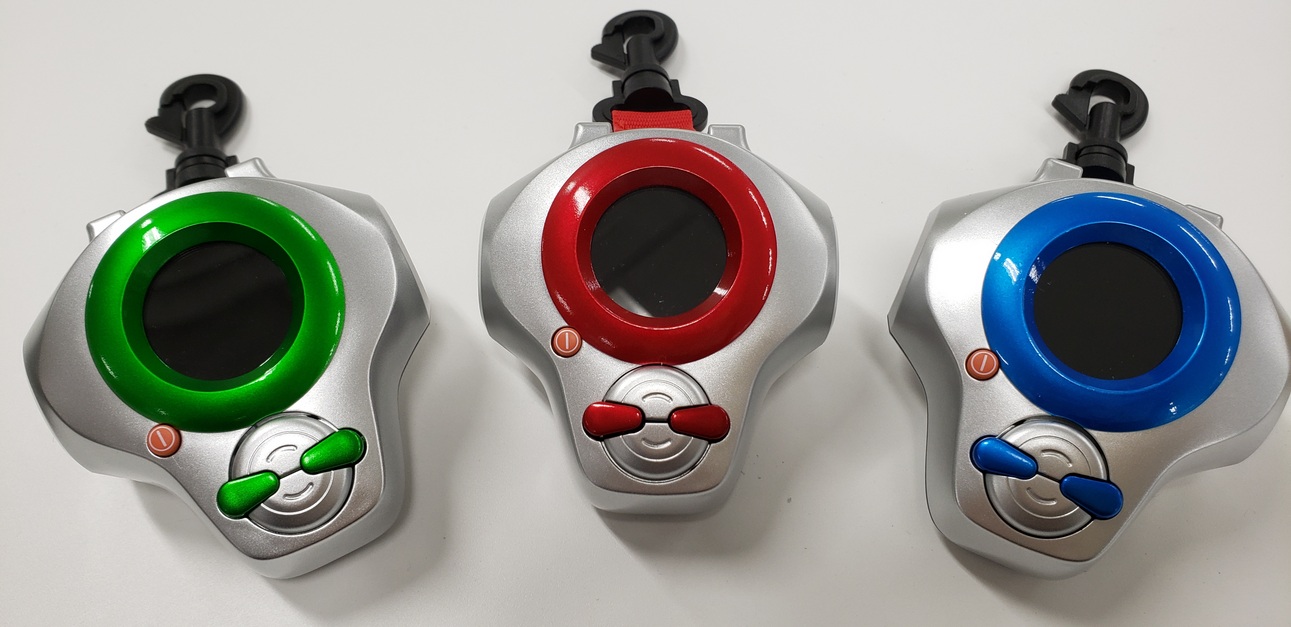 Red, blue, green and spectacular! !!
Please enjoy this excitement at your fingertips! !!
Next time, I would like to introduce the screen when playing the character voice!
Please look forward to it next week!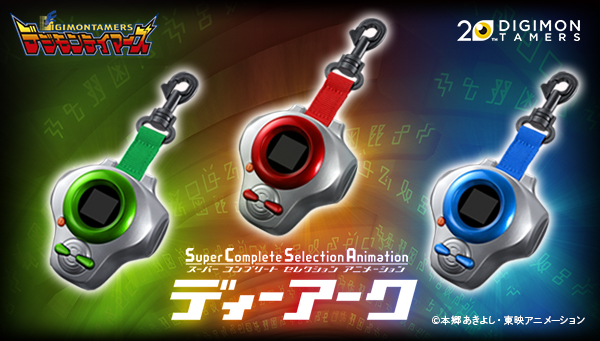 * All images in the article are under development.
* Product details are subject to change without notice. Please note.
Prior details about the Super Complete Selection Animation D-Ark can be found
here
.
Previous MonMon Memos have included: