Show User Social Media
Hide User Social Media
Joined

Sep 8, 2006
Messages

15,601
Hey, been 5 years since one of these.
It's been 15 years since the 'new' version of With the Will began.
Which means I've been running it for 15 years, which is long... since I never planned to be that involved.
Like last time, lots to think about over 15 years, some good, bad, mostly good.
We got input into the dub cast for Savers, people are always pleased when new stuff gets announced, and just the general fun of seeing people talk about Digimon.
The bad is the generally higher sense of entitlement and negativity, although that isn't something specific to Digimon.
I only started watching Digimon because they promised an ad for the next Transformers series.
At the moment I'm pretty happy with how the site is.
The software setup at the moment seems to work well, and seems to work on the various platforms people use, even if there are improvements to be made.
Various bits of the site wouldn't run without various people, including but not limited to:
Vande, who tends to do most of the moderation.
lost, who continues to make sure the backend run, alongside implementing any of the requests I have on how to improve things.
onkei, who isn't technically staff, but has spent much more time in the last few years helping with translations which helps improve any number of things.
Sure I'm missing others, but this is mostly stream of consciousness as I look at the one I did 5 years ago in the middle of the night.
I tend to be more active and hands on than many admins on websites, which tends to show flaws (and the occasional positive) more than often.
I take general pride in that I'll argue with someone about some bit about the franchise, and the discussion tends to simply continue.
I also take great amusement in the complaints that I should attempt to be neutral when discussing things. It tends to not mean neutral. It means they don't like something I've said.
Perhaps the one thing I hope to improve on the site is finding more free time to do more breakdowns and product scans. As my time has become more and more packed working on upcoming anime releases & other professional anime work (if you saw just how much I've worked on in the 2.5 some odd months since my birthday along you'd be shocked), there has been less time to do those, and even when I have free time, it's often spend relaxing, or working on the site in other ways, so things have simply stacked up for the day when I'll scan, edit, and write about them.
I still find writing various things somewhat fulfilling, especially when it helps people get ahold of some random product oddity they want, since there is often still some work involved with importing things, especially if it isn't a normal release item.
There are times when the news can feel a bit much. The amount of Digimon news in recent memory has gone up by a crazy amount. In general the news on the site hasn't suffered, and I tend to think has gotten better. (With a 'current' exception being English Card Game news. Lack of time has meant that's been the thing thrown out, temporarily, to some degree, as it's the thing people technically need the least help with.)
On top of that, it's been 15 years, and I honestly don't know how much longer I'll be doing it for. Getting older, losing hair (check out the Digimon AX2019 panel video and you can see that), and just general time spent.
No joke this time about leaving, although I considered setting up something more complex than last time as a gag.
I do expect at some point I'll more actively look for people to help on news and that sort of thing, but that's for the future.
5 years ago (10 years into the current site) we were in the midst of tri., which brought back Digimon in a way it hadn't been in a long time. And that continued along with Cyber Sleuth, Appmon, Kizuna, and now Adventure: ends 'tomorrow' with Ghost Game starting next week, a new manga beginning, multiple mobile games, any number of console games coming out (someday... maybe?), another movie coming soon-ish, and cartoonish amounts of products from figures, to discs, to even random foods, pop-up shops, cafes, etc.
Just a short bit ago Toei mentioned in a financial report that Digimon is now their 4th highest ranked IP.
Wonder what we will have 5 years from now if it continues?
Before I finish this up, a few reminders...
If you want to donate to the site to help,
Paypal
.
You can also support the site by joining our
Patreon
. It isn't about exclusive content, just helping the site so we have the funds to run stuff, and get materials when needed. Attempts to suggest things has been generally met by responses in the vein of "You do enough, you don't gotta find more to do."
Our podcast
records weekly going over the new anime episode, recent franchise news (all of it), and answering your questions.
We actually record the show livestreaming on Youtube
with titlecards showing the news.
AR
and Devkyu continue to co-host as they have for awhile and we have discussions that amuse and exhaust us all.
May
left over a year ago owing to their own busy schedule (and recording a weekly podcast with hosts in the US and Australia created time issues), but at some point we expect to see them again on an episode.
You can chat with us on our
Discord
!
Digimon news also gets posted to our
Twitter
. Along with anything else I can think of that Digimon fans might be interested in. Or whatever I feel like. That isn't going to stop.
For those of you who use and enjoy the site, thanks!
To all of you, try and be more positive, you'll feel better. Get more hobbies and have fun.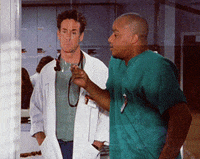 And as I said last time...
I appreciate all of you who choose to be Digimon fans, all of you at With the Will.
Thanks for everything. Because despite some frustration (at times lots in fact) I really enjoy this place and the people.