Show User Social Media
Hide User Social Media
Joined

Sep 8, 2006
Messages

17,381
Card game updates!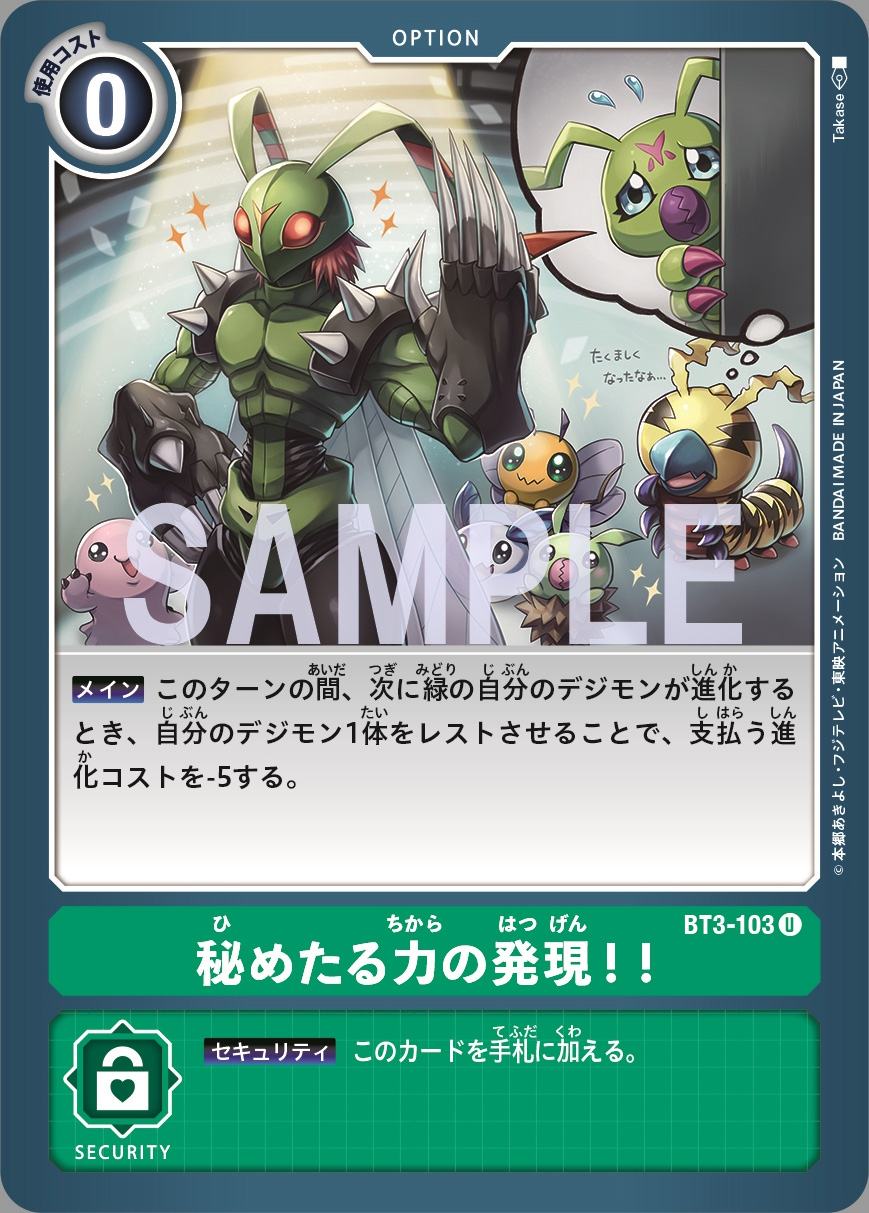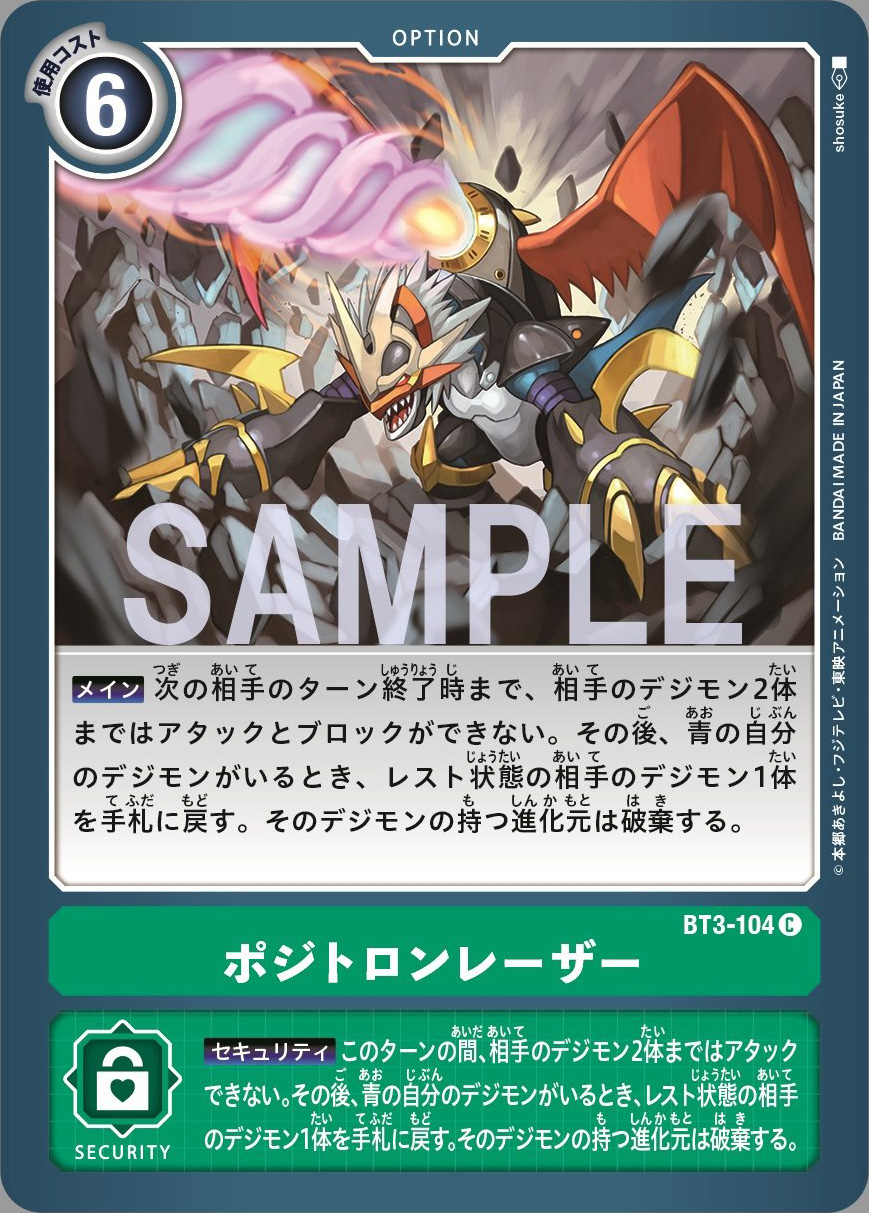 New card previews from the Digimon Card Game!
The Digimon Card Game Twitter
has updated with more card previews from Booster Set 3 Union Impact. This time it's the option cards Revelation of Hidden Power!! and Positron Laser!
Revelation of Hidden Power is another time when they do a new Card Game reimagining of a card that the original card game used (a few times in the case of this one), with brand new art focusing on a number of bug themed Digimon (and Mochimon), while Positron Laser shows off Imperialdramon doing his signature attack.
Digimon Card Game Booster Set 3 Union Impact is scheduled to release on October 30th.
Previous card previews for Booster Set 3:
BelialVamdemon & Dinobeemon from Fun Digica Angemon & Valkyrimon from Fun Digica MetalMamemon, MetalGreymon (Virus), and RagnaLordmon from Fun Digica V-mon and XV-mon Hawkmon & Aquilamon SaintGalgomon Cherubimon (Virtue) Wormmon, Stingmon, & Duftmon, plus more Fun Digica 46 Archnemon & Mummymon Commandramon & Psychmon Option Cards Bifrost & Cracker!!, Plus Saikyo Jump with Airdramon Option Cards God Bless & Jurou Daikatien Option Card It's a Rematch! Bastemon & Goddramon, Plus Mimi, Imperialdramon, Imperialdramon (Black), Paildramon, & BanchoStingmon Chibimon & Upamon Minomon & Kakkinmon Patamon & Penmon Necrophobia & Lilithmon Giromon & Tankmon Option Card Plasma Stake Option Card Desperado Blaster Preview & Adult Digimon Box Topper Parallels Option Card Dark Despair & Mastemon Antyramon ClavisAngemon Super Rare Parallel Previews from Fun Digica Previews from V-Jump December 2020 Terriermon & Galgomon Sukamon & Chumon Tsukaimon & Saberdramon Omegamon Alter-S from Digimon Card Batle
Plus US card previews...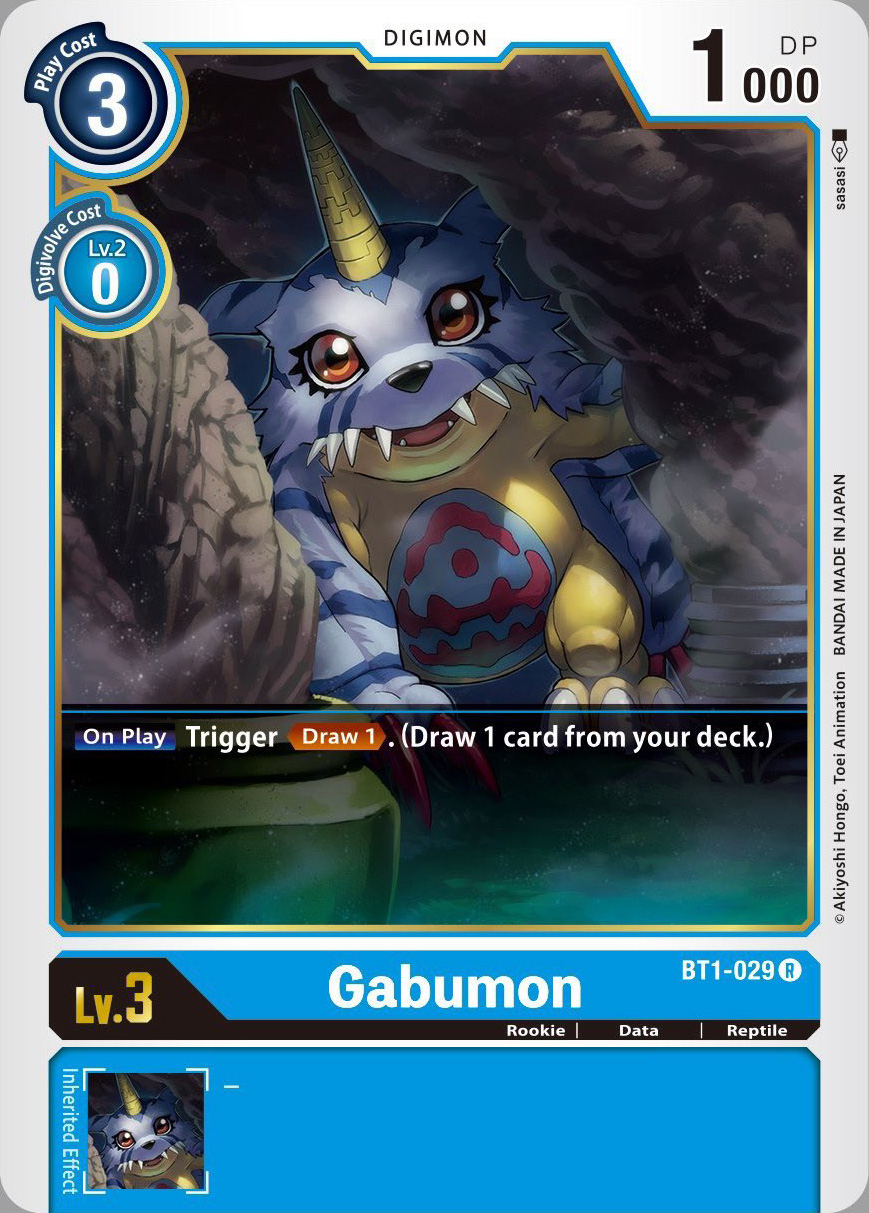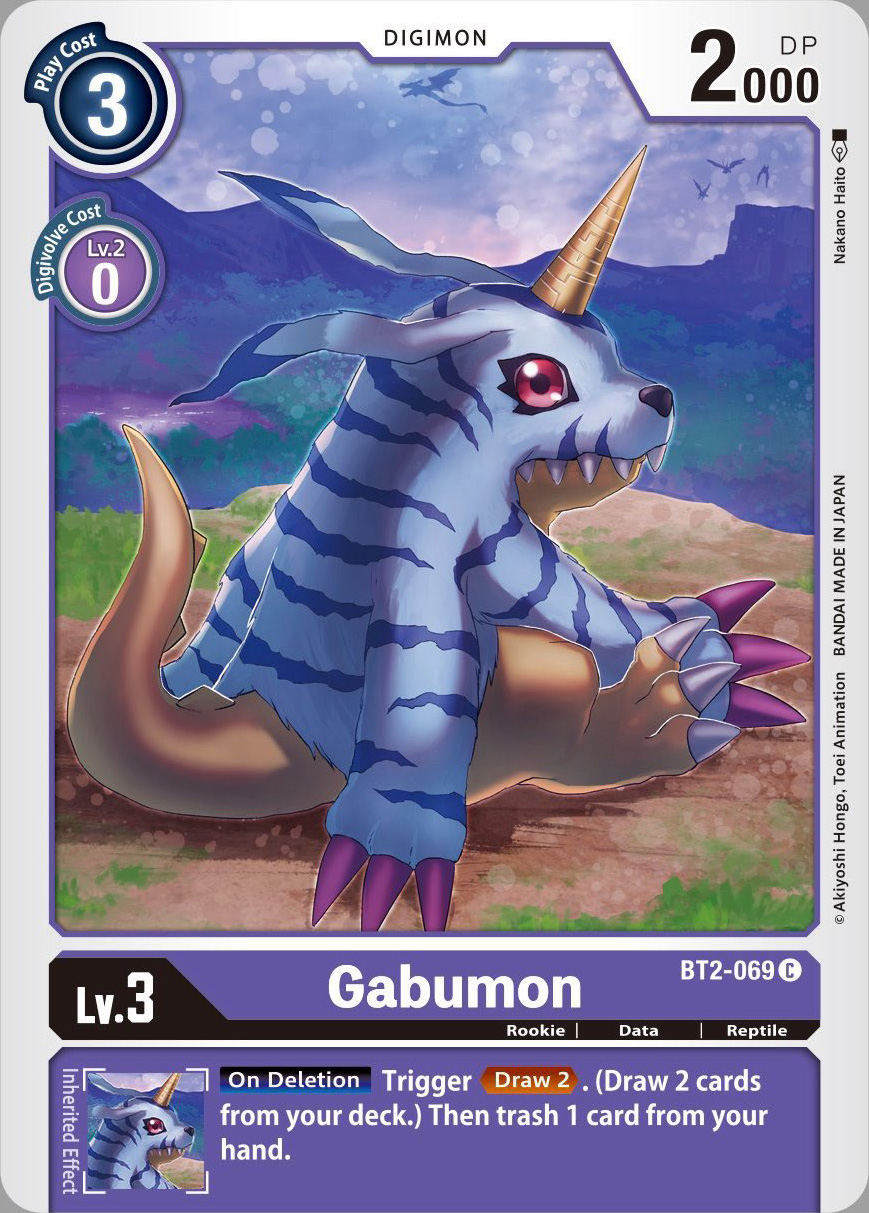 Won't go over them in detail, since it's the same cards that came out awhile ago in Japan. We get new previews of 2 Gabumon cards from
BT1 (Blue)
and
BT2 (Purple)
.
US Boosters 1.0 and 1.5 will contain all the cards from Japanese boosters 1, 2, and 3, featuring their original numbering.
Previous card previews for US Booster Set 1.0:
And last up...
Digimon Classroom spinoff/side series 'Road to Digimon Card Master' continues.
This episode features 'Coach' Hideyoshi going over the basics of putting together a deck.
A few screenshots...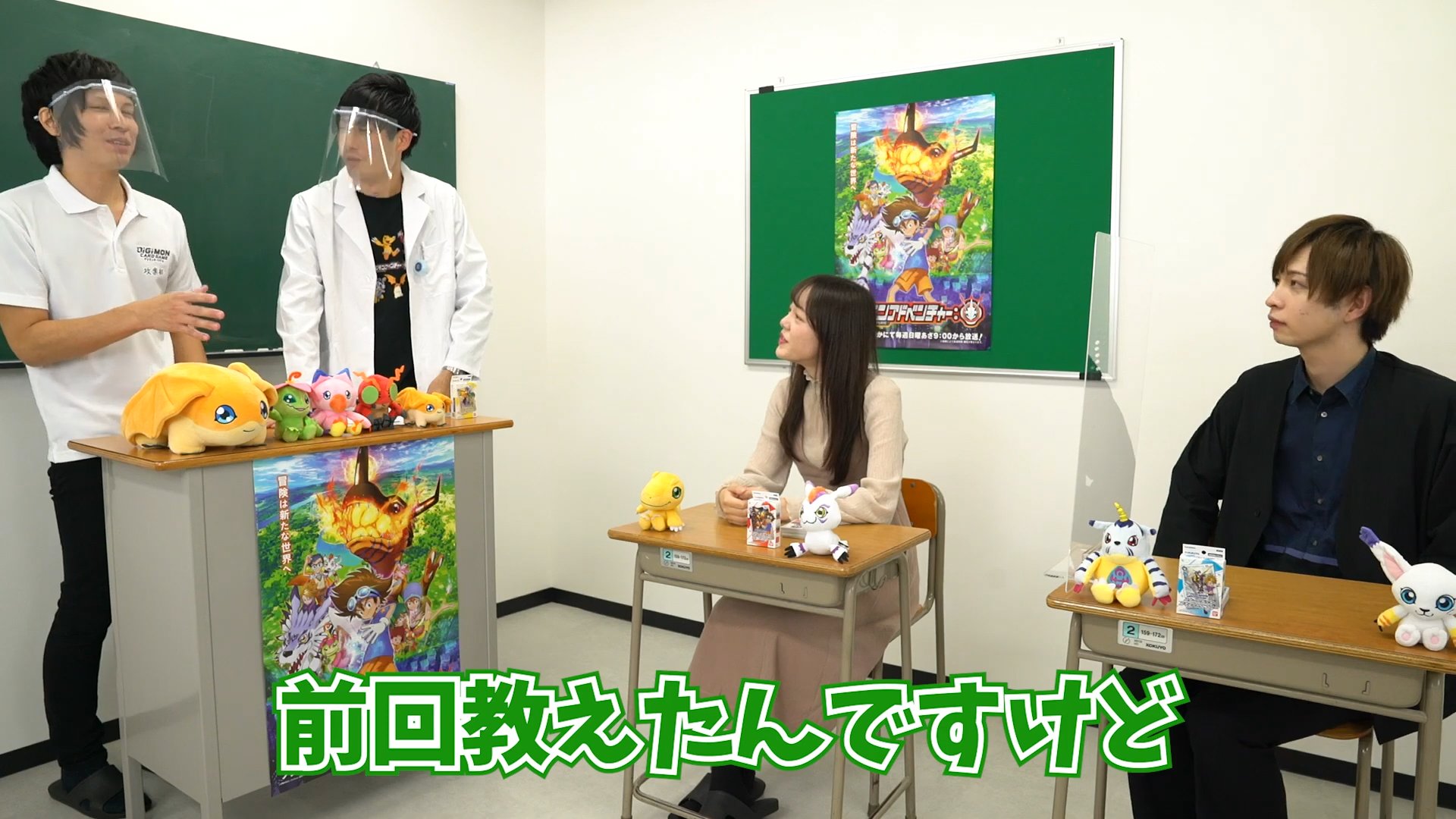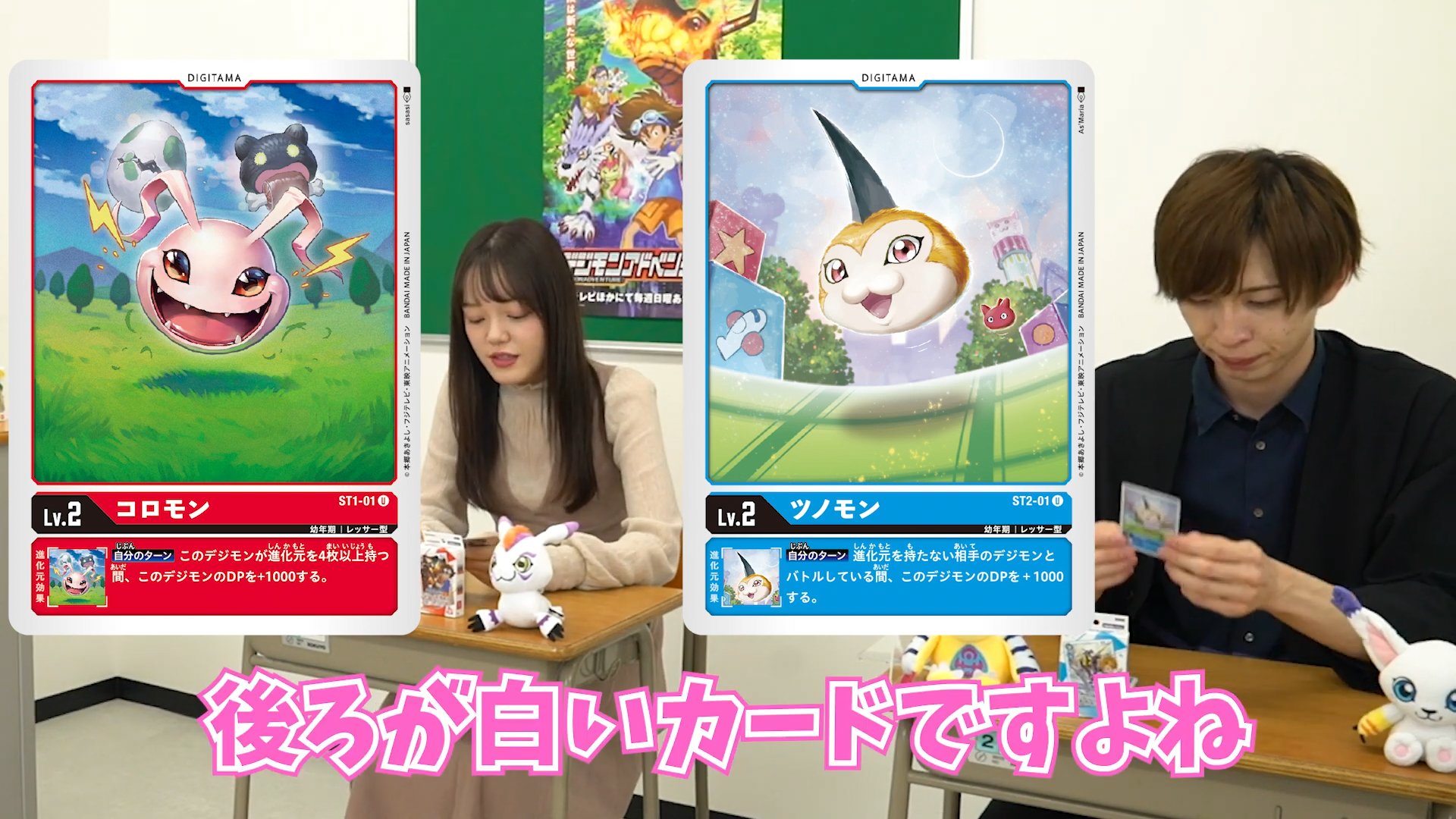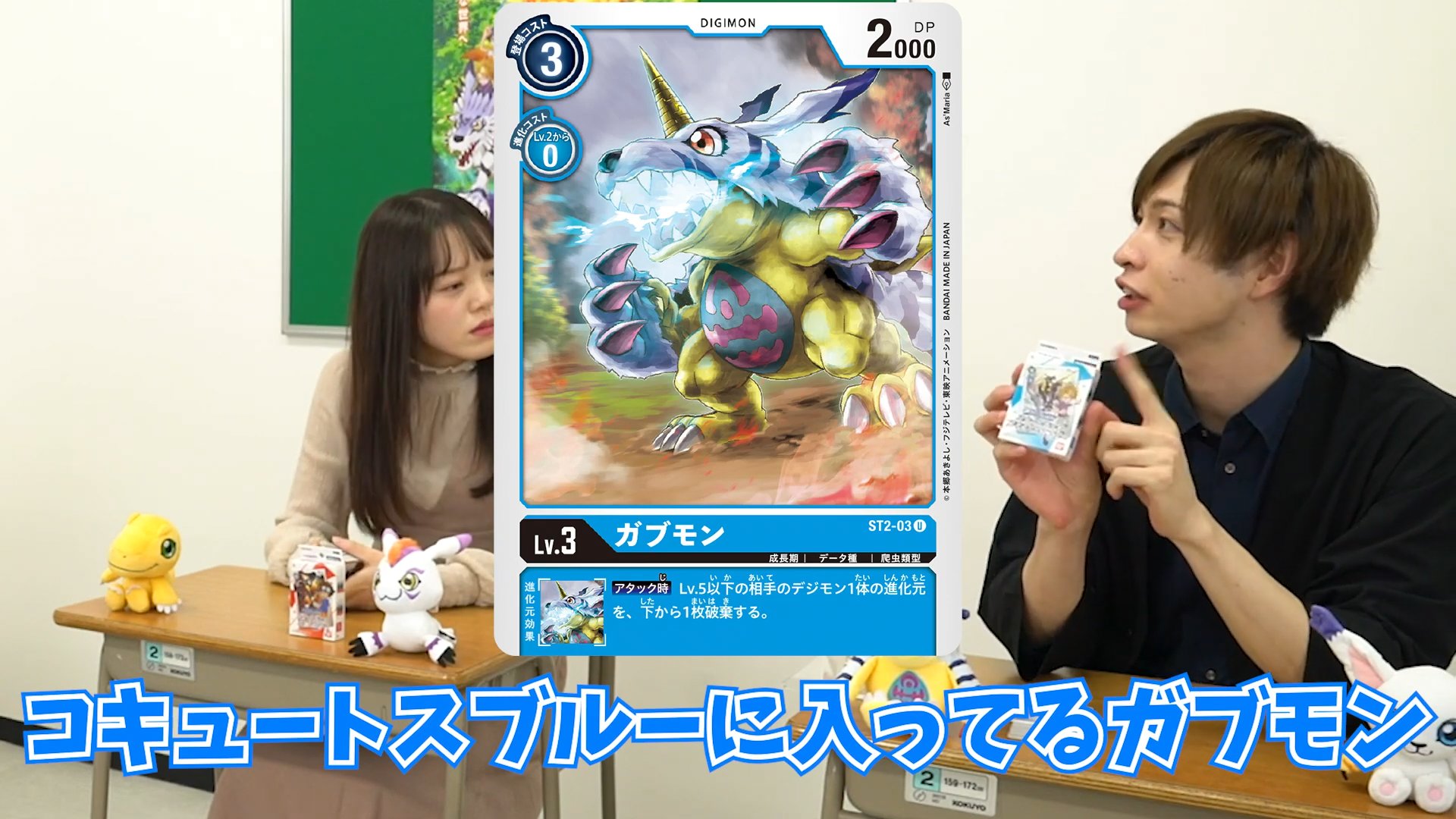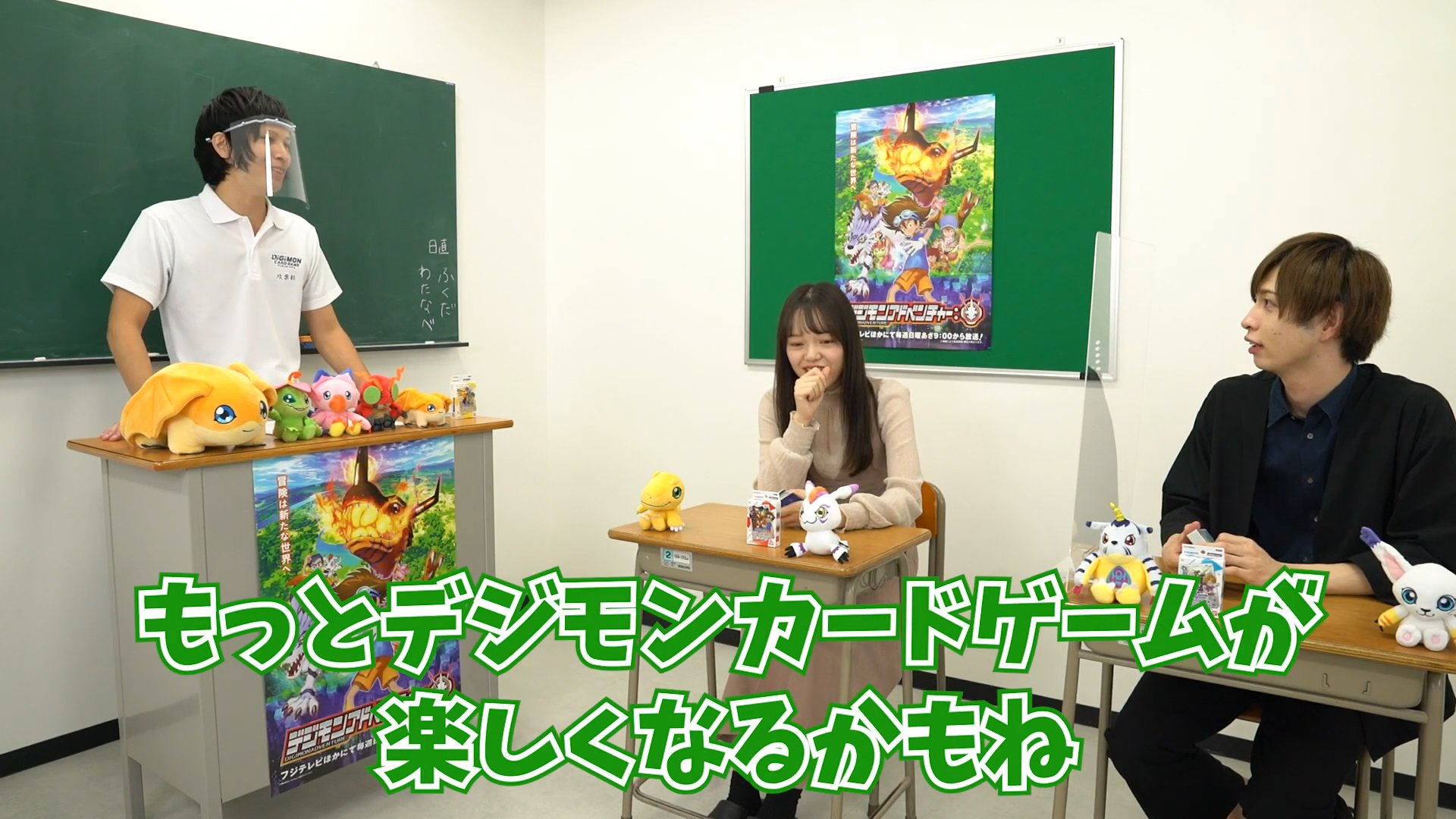 Previous episodes of Digimon Classroom & Road to Digimon Card Master: