Show User Social Media
Hide User Social Media
Joined

Sep 8, 2006
Messages

16,660
Lots of news recently...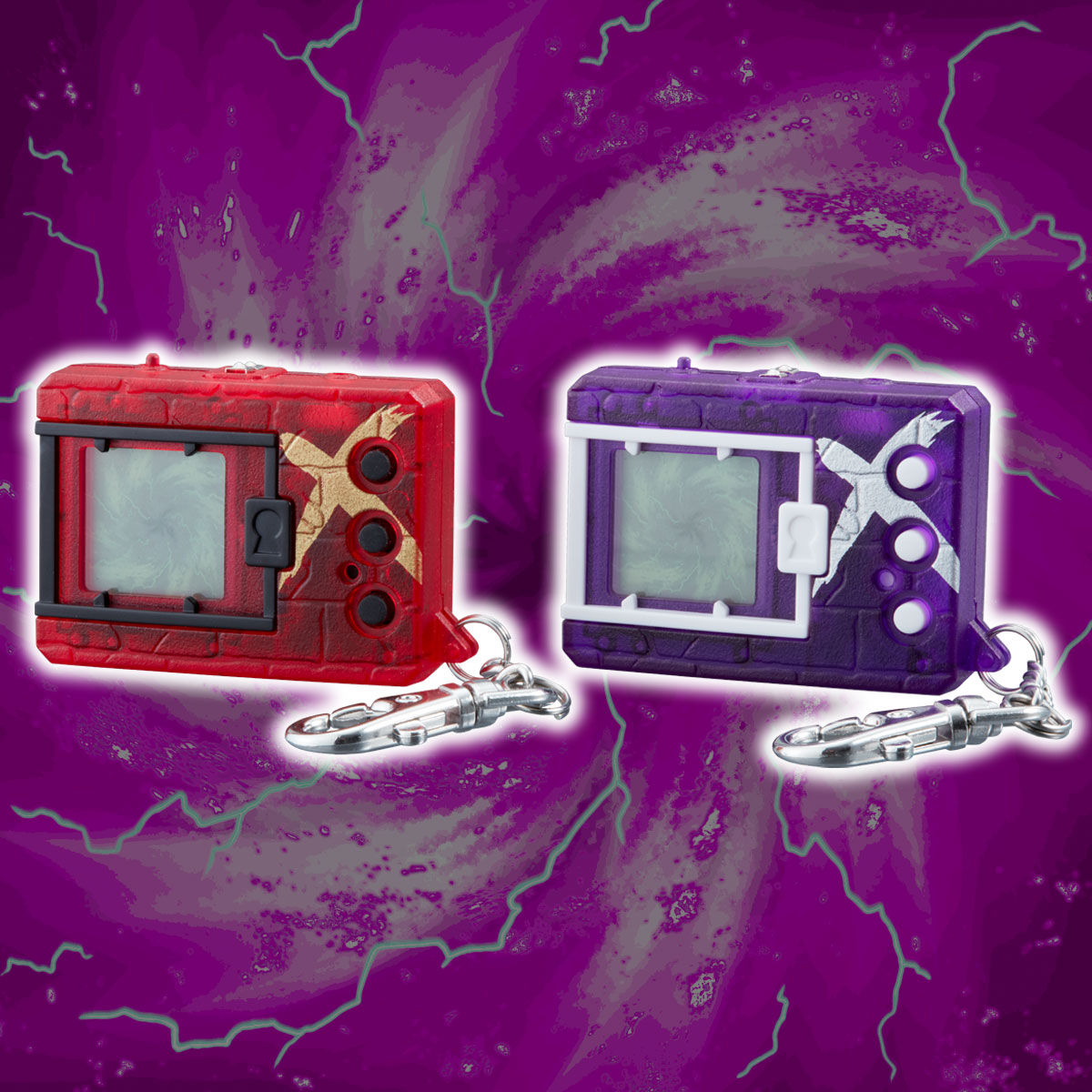 With all the news lately, especially in the last week or so, it seemed like a good time to do an index of recent news, that way there is an easy place to look at all the recent news and hopefully get caught up.
These are being grouped into sections, and aren't based on 'when' they were posted.
The Movements of the Seven Great Demon Lords from MonMon Memo
- Various profiles posted to Twitter, then expanded on MonMon Memo were the first hint at something new...
Digimon Chronicle X- Chapters 5 and 6, Plus More!
- 2 new chapters of Chronicle X after an extended break introduced new story content!
Digital Monster X Version 2 Announced, Pre-Orders and Details Next Week
- Then we got the big news, a sequel to the Digital Monster X! We also got our first look at some new X forms for the Seven Great Demon Lords!
Digimon Chronicle X Update, Chapter 7, New Digimon, Another Teaser
- Another Chronicle X update, with another new X Digimon!
August V-Jump, Demon Lords X forms, ReArise Part 1 Climax, New Figure, Tower Records
- The new V-Jump showed us 'all' of the X forms for the Seven Great Demon Lords, plus profiles. We also found out ReArise is entering a climax for part 1, details of a new Omegamon X figure, and that we'd get Tower Records updates 'soon'.
Digimon Chronicle X Chapter 8 & New MonMon Memo
- Chapter 8 of Chronicle X featured a new X Digimon, one that was a bit of a surprise, with no prior hinting. We also got a new MonMon Memo that explained some of the ideas going into the Digital Monster X Version 2, along with an easy to use shortened nickname, the Digimon X2.
20th Anniversary English V-Pet Update, All Colors Available at Amazon
- The upcoming English 20th V-Pet is almost here, and is easily pre-orderable.
Overview & Introduction to Figure-rise Standard WarGreymon Amplified model kit
-The first completely new Digimon model kit in almost a decade is out soon, and had design input from As'Maria and Kenji Watanabe. This features a nice look at an early version of the kit.
Easy Pre-Orders for 5th Series of Digimon Acrylic Cards & New 0801 Shirt
- Pre-orders are available for a new series of Digimon acrylic cards. These have been popular due to their average price being low, and having new art of a wide range of characters, including those who don't often get products.
Digimon Seasons 1 thru 4 Leaving Hulu & Yahoo View at End of June
- The original run of the Digimon anime is leaving two popular streaming providers, but we quickly got another update...
Digimon Vanishing from More Streaming Providers, Possibly Licensing Expiring?
-Is it a licensing going away thing? Or just Cinedigm reworking contracts with providers? It's hard to say, but it's gone from Cinedigm's service also... so 'shrugs'
Producer Habu on Digimon Panel at Anime Expo
- Producer Habu announced himself as a guest at the Digimon panel at Anime Expo, so it'll be interesting to see what comes up game wise at the convention.
Digimon Adventure 20th Anniversary Exhibition at Yokohama Landmark Tower Announced!
-This event will have an exhibition with production materials for the entire history of the anime, photo spots, along with a custom menu at the Sky Cafe.
2nd Digimon Adventure 20th GraffArt Collaboration in July, New Art & Products!
- The first wave of Circus themed Digimon Adventure GraffArt products were quite popular, so they're back with more, along with new key art that's a twist on what came before.
Adventure 20th & Tower Records Cafe Collaboration in July! Menu & Exclusive Products!
- After the V-Jump tease, we have the menu items and products that Tower Records is doing for their collaboration. They also mention decorations for the cafe, hopefully we get photos of them.
DigiFes 2019 General Ticket Sales Begin This Weekend
- If you're going to be in Japan at the end of July, getting tickets to DigiFes to see what Digimon announcements happen might be a good idea, not to mention the fun of all the performances.
Early DigiFes 2019 Products Announced, Early Order Kit. Plus Clean GraffArt Key Art!
- Even if you aren't going though, nabbing a kit with a few different DigiFes products might be of interest.
Show You My Brave Hearts Vol. 4 this weekend, Updates & Products for Miyazaki Concert
- Ayumi Miyazaki's newest concert event is this weekend, and there are some produts available.