Show User Social Media
Hide User Social Media
Joined

Sep 8, 2006
Messages

12,976
Been a huge wave of stuff recently...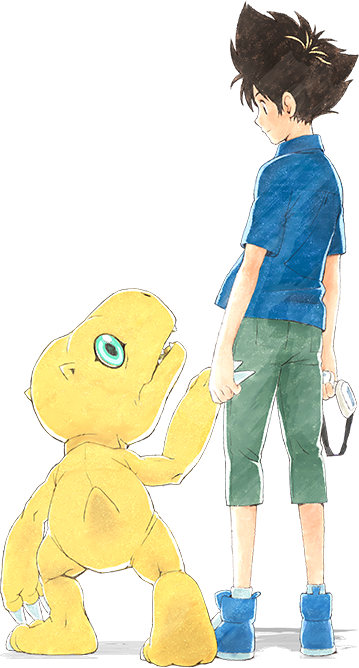 With all the news recently, especially in the last few days, a news index is a good idea to make sure no one missed anything. This is basically the same list
from earlier in the week
, but updated with a few new things since even the index was pushed off the frontpage pretty quickly.
These are being grouped into sections, and aren't based on 'when' they were posted.

Digimon Adventure 20th Film in Spring 2020, Plus Poster and Logo!
- We got these a bit earlier than Toei planned. The art is pretty amazing.
Teaser Trailer, Cast, Website Updates
- Our first teaser trailer! Plus the cast from tri. is coming back!
Collaboration with Hatsune Miku
- Digimon will be collaborating with Hatsune Miku! The key art is done by tri. character designer Uki Atsuya!
19th Anniversary of Digimon Adventure: Children's War Game!
- It was just the 19th anniversary of probably the most loved piece of animation in the franchise!
20th Anniversary of the first Digimon Adventure Movie
- A bunch of news shows up pretty concurrently to the anniversary of the original Adventure film.
It's the 20th Anniversary of Digimon Adventure!
- The show isn't where it all started, but it's what has defined the franchise more than anything else!
GEM Omegamon Figure! It's up for
pre-order in both Japan
and
the US
, and we have a lot of images and details. It's quite large and pricey.
Second Adventure Escape Room Anounced, Apocalymon as the villain!
- A new escape room was teased last year, but we finally have details!
Adventure 20th Stationery Announced with new Rainy Days Theme Art
- We've gotten all the art from the upcoming 20th stationery products, this link shows the final key art. There are links contained to showing the separate art of each kid and their Digimon partner.
Rainy Days Acrylic Clips
- The first Rainy Days product is a set of acrylic clips at Premium Bandai.
Butter-Fly Wins Special Award at the Heisei AniSong Grand Prix
- Celebrating roughly the last 30 years of anime music before the new era begins in Japan, Adventure's theme won an award!
Translated Interview Details with Yu Yuen-wong, Creator of various Digimon Manhua
- In many countries we didn't have Digimon manga, we had Chinese manhua released in English!
Early Frontier Designs- With the upcoming Blu-ray box, Bandai has shown off early designs for
Agnimon
and
Wolfmon
.
Frontier Blu-ray Box Packaging Preview
- Our best look yet at the packaging for the upcoming Digimon Frontier Blu-ray box.
Frontier Episode 50 HD Remaster TV Airing Details
- Having won the vote for favorite episode, the finale of Frontier is airing on TV!