Show User Social Media
Hide User Social Media
Joined

Sep 8, 2006
Messages

13,211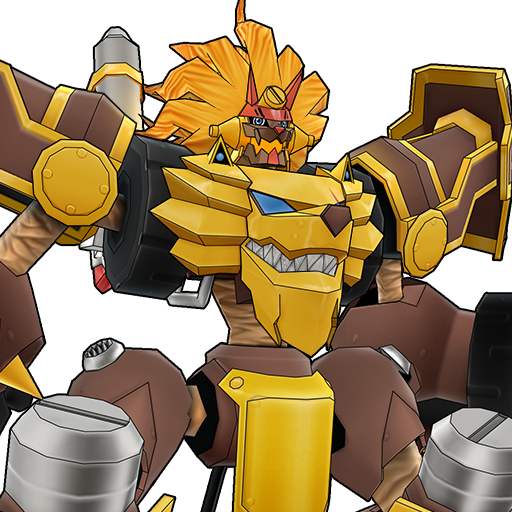 We first saw HeavyLeomon just last week in
a ReArise preview in V-Jump
, and his information has now been added to the game, and he will hopefully show up shortly.
First up above, we get a nice profile shot of him to be used in story content.
We also get a more standard wider shot that lets us look at the full model for the new Digimon.
The data also included his profile, which was translated and put up quickly on
Wikimon
:
A rare Machine Digimon with a large build that is the heaviest among several Leomon species. Its power is the greatest among Machine-types thanks to its charging power, so it is difficult to stop HeavyLeomon from charging head-on. The source of its charging power is its passionate fighting spirit, and HeavyLeomon's strength doubles the more its fighting spirit burns. In addition, unlike its weapons, which are only used for fighting, it has a kind heart in that it also carries out rescue operations, so if there is a Digimon seeking help, it will firstly rush over to them, and then remove any obstacles using its prided power. While it is brimming with passionate fighting spirit, in battle, it walks about calmly, analyzing the opponent.

It shoots at long range by firing a barrage with its "Barrage Sweeper", the autocannon extending from its left shoulder, and skillfully uses its "Resting Burner", a medium-range attack where it expels ultra-high temperature flames from the lion armor on its chest, and "Sonic Excavator", a very-short range technique where it impales the enemy by driving its Pile Bunker into them while charging with its fighting spirit at its maximum, in different situations, and steadily achieves victory with its tactics, which leave no openings regardless of whether it is short, medium or long-range combat.
On top of that, we get a look at a story profile shot for Vajramon, who will seemingly appear as a NPC: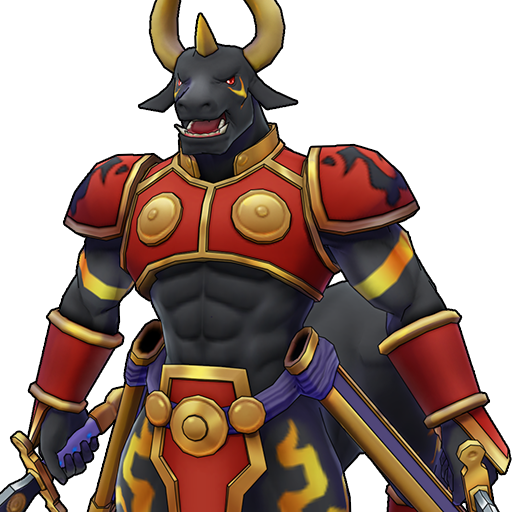 And last up, while likely not a spoiler, we are spoiler tagging a new character who will show up soon in the game, just in case (although it honestly doesn't seem like there is enough here to be a spoiler.)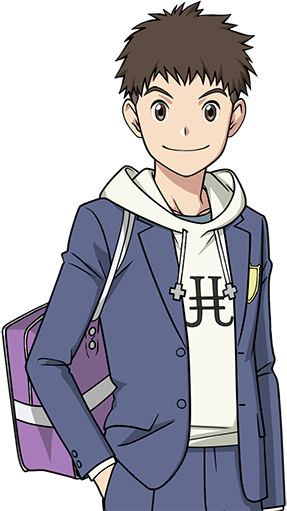 A new human character named Kazuma will be showing up in the story.
Will likely untag it after a day or so, after the story elements likely unlock and if we find out if there is anything spoilery.
A fun batch of new images and details for those following the Japanese version of ReArise, and a preview of what is to come for the global version.
Thanks to Muur for the heads up and Chortos-2 for the images and info.
Last edited: