Show User Social Media
Hide User Social Media
Joined

Sep 8, 2006
Messages

15,593
A few small ReArise updates!
First up, a chance to choose what Digimon will appear in a post-release event for the game, and everyone gets to help choose the Digimon that appears.
The image above shows the Digimon you can choose from. Whoever gets the most requests will end up in the event, and if ReArise hits 250,000 pre-registrations all players will be given the chosen Digimon as a gift.
To make your choice, tweet the following message:
私は「 」を選択! #デジモンリアライズアンケート
In-between the 「 」 you put your choice. It appears you only 'have' to use the hashtag above with your choice, but they provide the full text (as a suggestion I guess.)
To make it a bit easier, here are the choices (just copy paste in the Japanese text for your choice):
インプモン for Impmon
ガオモン for Gaomon
ゴブリモン for Goburimon
ゴマモン for Gomamon
パタモン for Patamon
ピコデビモン for PicoDevimon
ブイモン for V-mon
ユキアグモン for YukiAgumon
ララモン for Lalamon
レナモン for Renamon
ワームモン for Wormmon
You have until June 14th at 11:59pm to tweet your choice (they mention this is a tentative date/time though, so that may change.)
And on top of that, a free small gift for everyone.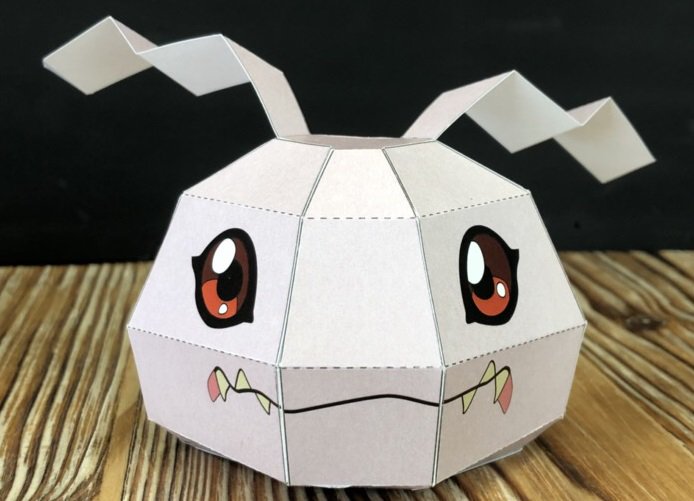 They're holding another promotion involving
friending the Digimon ReArise Line account.

If you friend the ReArise Line account and send them a specific message, you get a printable page to make a Koromon papercraft.
All you need to send to the ReArise account once you friend them is "コロモン" (no quotes), which just says Koromon.
Pretty easy if you want to make a small Koromon papercraft.
If you print it out and make it feel free to share your photos with us.
Digimon ReArise is currently scheduled for release this summer.
Update- Added the event details.
Thanks to garm for some translated details.