Show User Social Media
Hide User Social Media
Joined

Sep 8, 2006
Messages

16,666
A huge, massive batch this week! As you'd expect with a new show...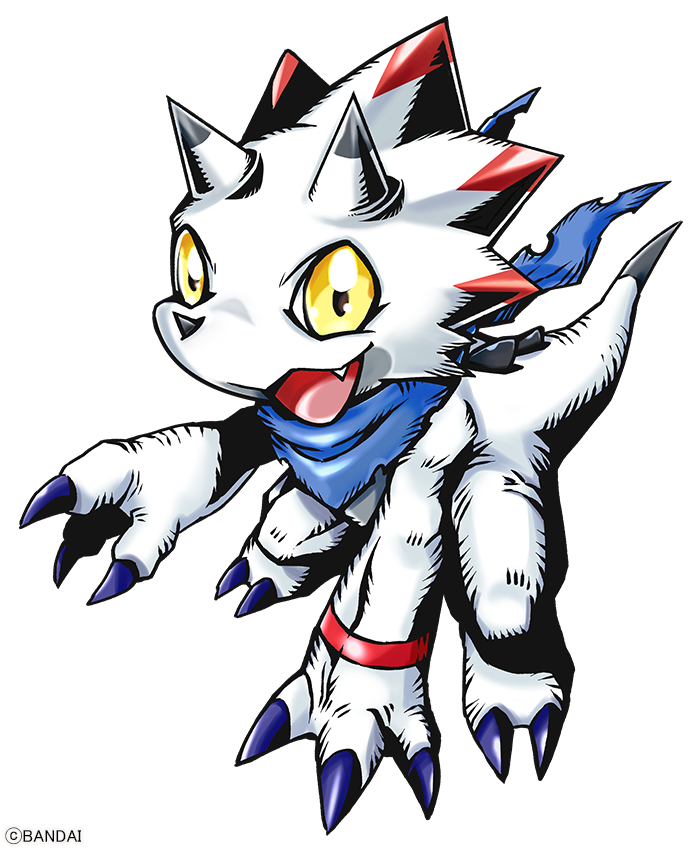 After Digimon Ghost Game episode 1 aired
,
Digimon Web
put up social media art of all 8 partner Digimon to celebrate the end of the series with episode 67. The attached message:
Thanks for watching Digimon Ghost Game episode 1, The Sewn-Lip Man!

The 1st battle from the encounter of Hiro & Gammamon with the terrifying Clockmon! What will happen now

Look forward to the next episode- The Mystery of the Museum!
And new art from Kenji Watanabe!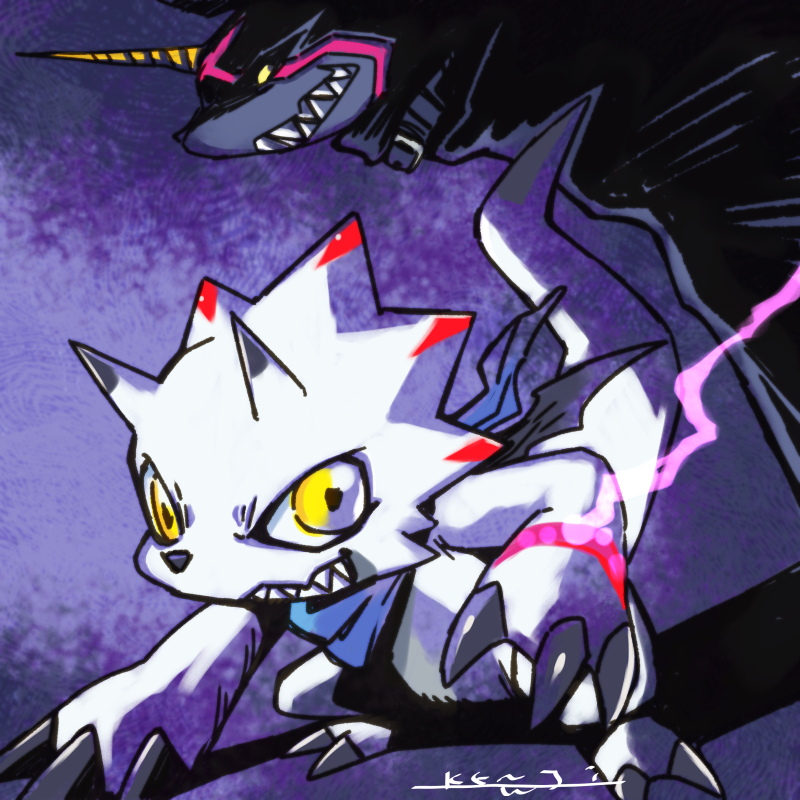 The art shows off
a key moment near the end of the episode as Clockmon's power affects Gammamon. The attached message:
How was Digimon Ghost Game? I'm participating in designing Digimon again this time. I hope to have some fun with everyone in every broadcast!
And we also heard from Tenya Yabuno!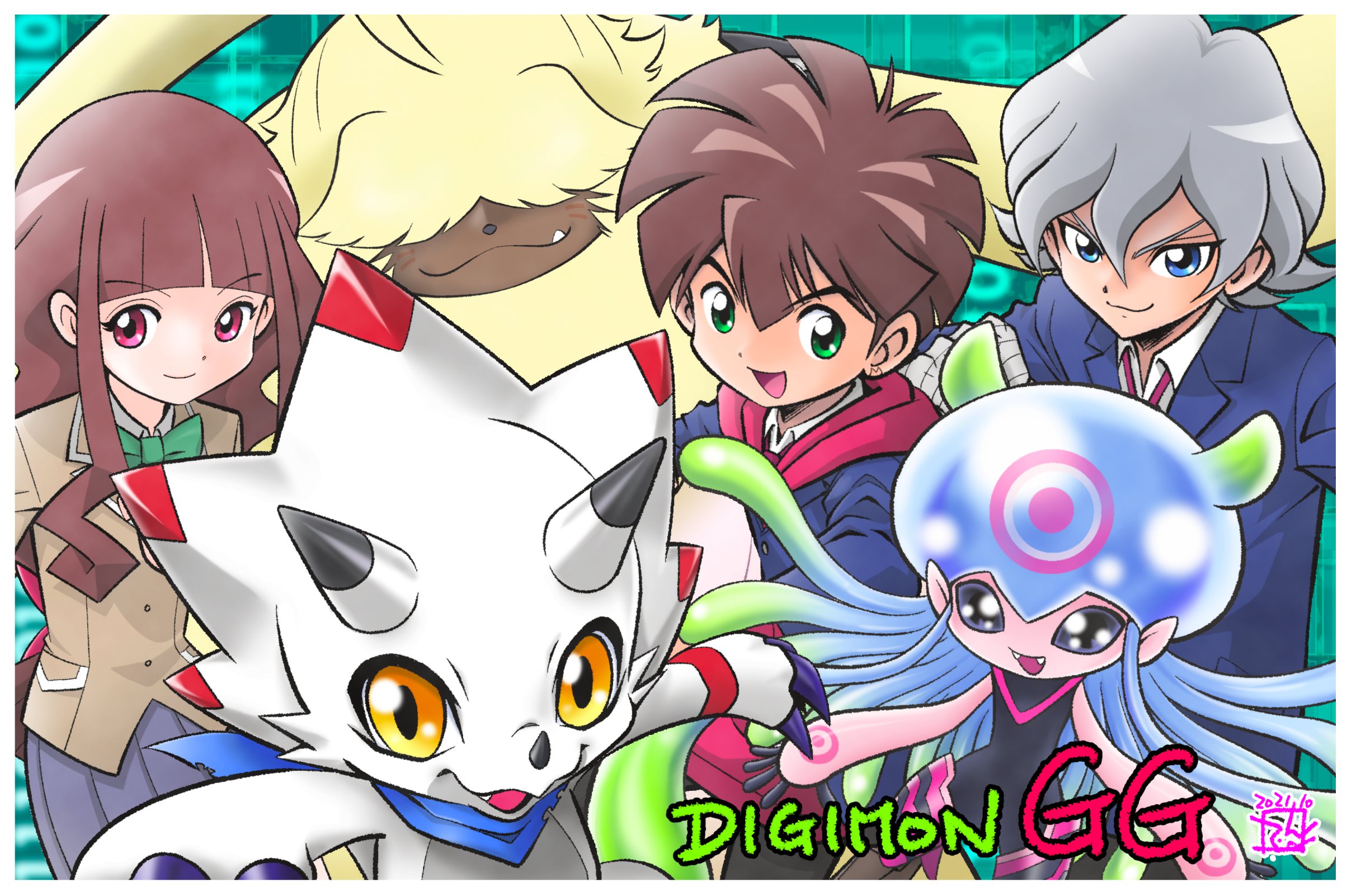 He posted a
nice high resolution version of some of the artwork that appears in the ending credits, because he drew it. The attached message:
I drew the ending illustration for Digimon Ghost Game. I'm very impressed how well it was edited to fit 'Pedal' is by Aiiro Apollo. I hope you will look forward to the future of Gammamon, Hiro, and the others.
In addition to Tenya Yabuno...
Hiroshi Izawa, the writer for C'mon Digimon and V-Tamer, who also worked on the concept for Ghost Game,
explained where
some of the inspiration for Hiro came from, which is a familiar character to Digimon fans:
I worked on the concept of the new 'Digimon Ghost Game'. The protagonist, Hiro, is a boy who uses his quick thinking to get things done, which may have something in common with Taichi of V-Tamer. Please look forward to it. I'm looking forward to it also
And yet more art.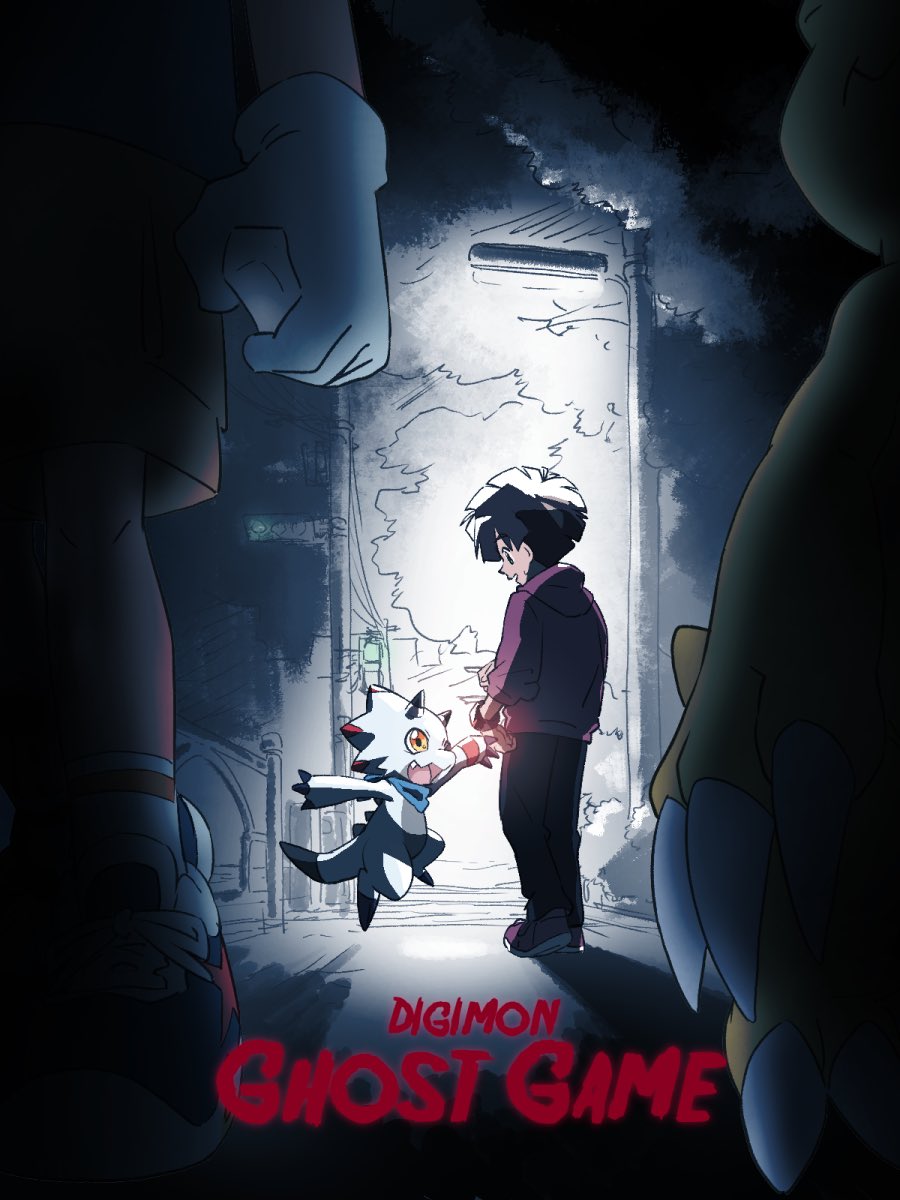 Cozy_ashfilm
is working as a character designer on Ghost Game and drew a 'handoff' poster, showing Taichi and Agumon walking away and the image focusing on Hiro and Gammamon. The attached message:
I'm doing character designs for Digimon Ghost Game. Nice to meet you.
Then back to a familiar shop...
Fujishop Laketown showed off
some of the updated Ghost Game section of their Digimon display. The third one reveals the 'secret' of what happens if you take a photo of the 'dark space' with a flash.
Then another update...
The museum holding the Digimon Adventure: exhibition
also showed off
a few photos, including one of the 'Ghost Game Corner' they added.
And another hand-off..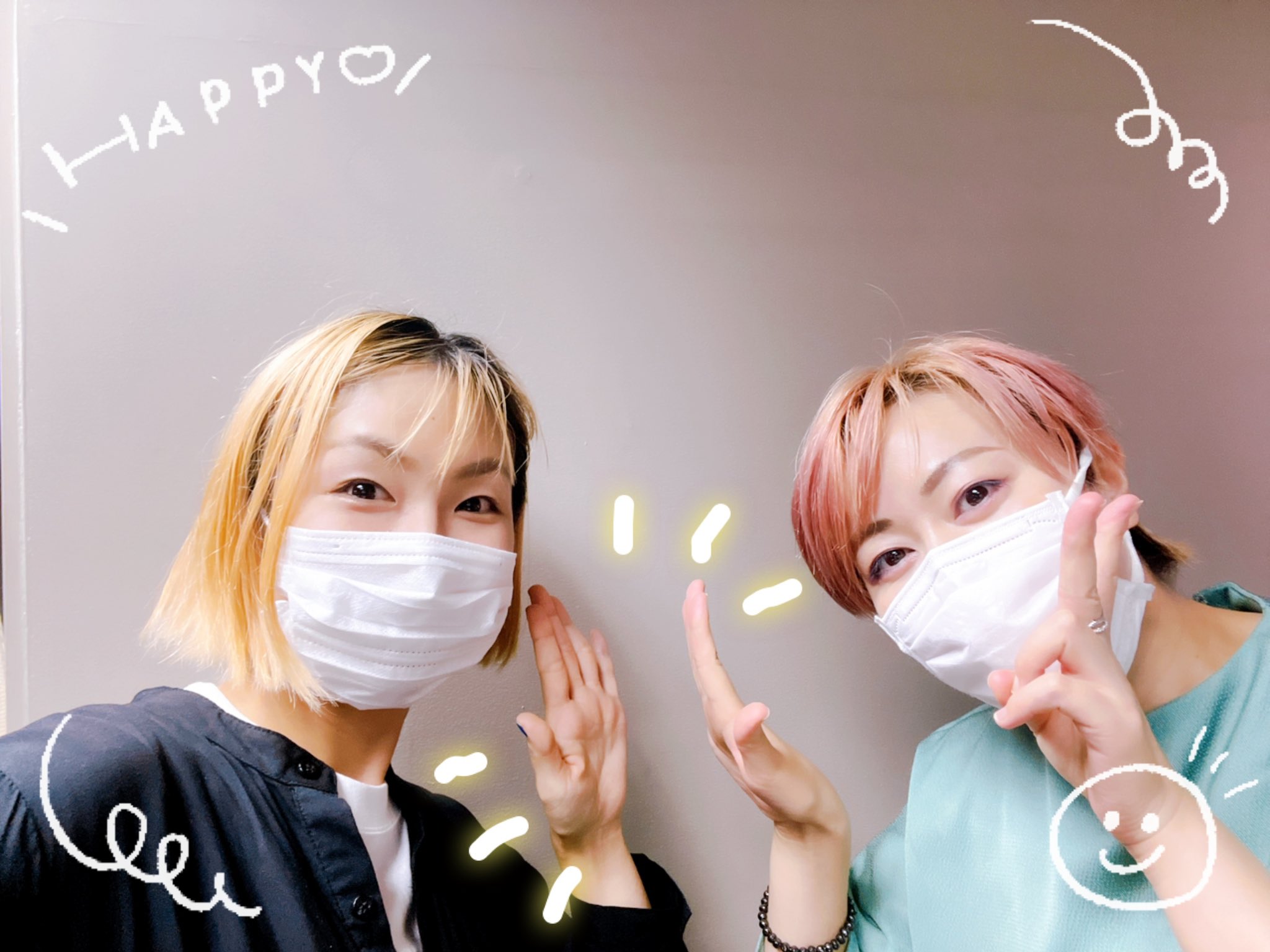 Yuko Sanpei, Taichi in Adventure:,
posted this photo of her
with Mutsumi Tamura, the voice of Hiro in Ghost Game.
They met at 'a certain place. She mentions how Digimon will continue battling, with the Ghost Game too, and that the adventure is now going to a new world.
And with Adventure: ending, we got a few things related to that...
​
A few photos of Agumon and Gabumon plushies
that were identified as being at the recording location by a number of actors. The attached message:
The recording location & script for the final episode of Digimon Adventure:, episode 67.

Cheese! with Agumon & Gabumon!
Then some things related to the last battle in Adventure:...
Digimon Adventure: key animator
Li Baodong got permission to share a rough from the final episode
.
He tried to keep the cost of drawing the Digimon low, and used many effects. There were two more cuts in this timeframe, but the data got lost somewhere.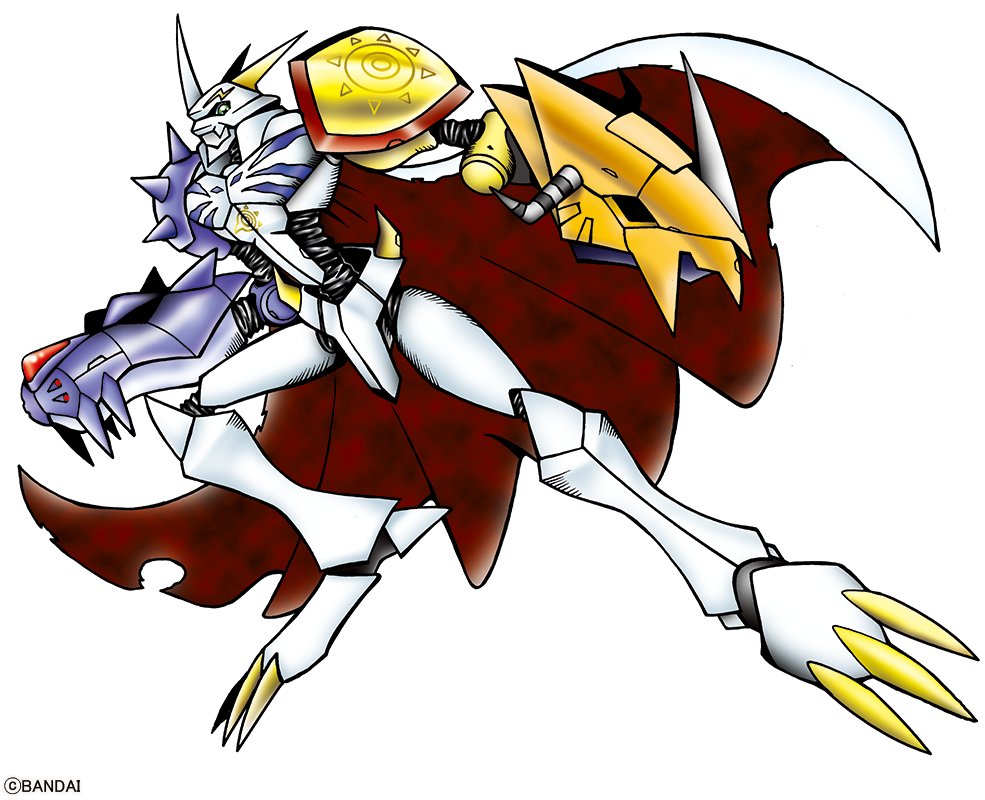 From Digimon Web
:
The anime team asked "Omegamon's Reference Book entry says he has a shield on his left arm & missiles on his right arm. Can we use those? How should they look?" The response was "By all means! Here!", materials were sent, & they were drawn for the first time.
So the new attacks were based on the anime staff reading about them in the profile for Omegamon and wanting to use those, even though they never had been before.
​
And details regarding
where Abbadomon Core came from design-wise:
Abaddomon Core appeared in the final episode of Digimon Adventure:
Since Omegamon's opponents are generally giant Digimon like Ordinemon, Eosmon Ultimate, & Nidhoggmon, an opponent was designed the same size that could fight in high-speed & close combat.
The official illustration has 2 versions, with & without weapons.
And then social art from earlier in the week...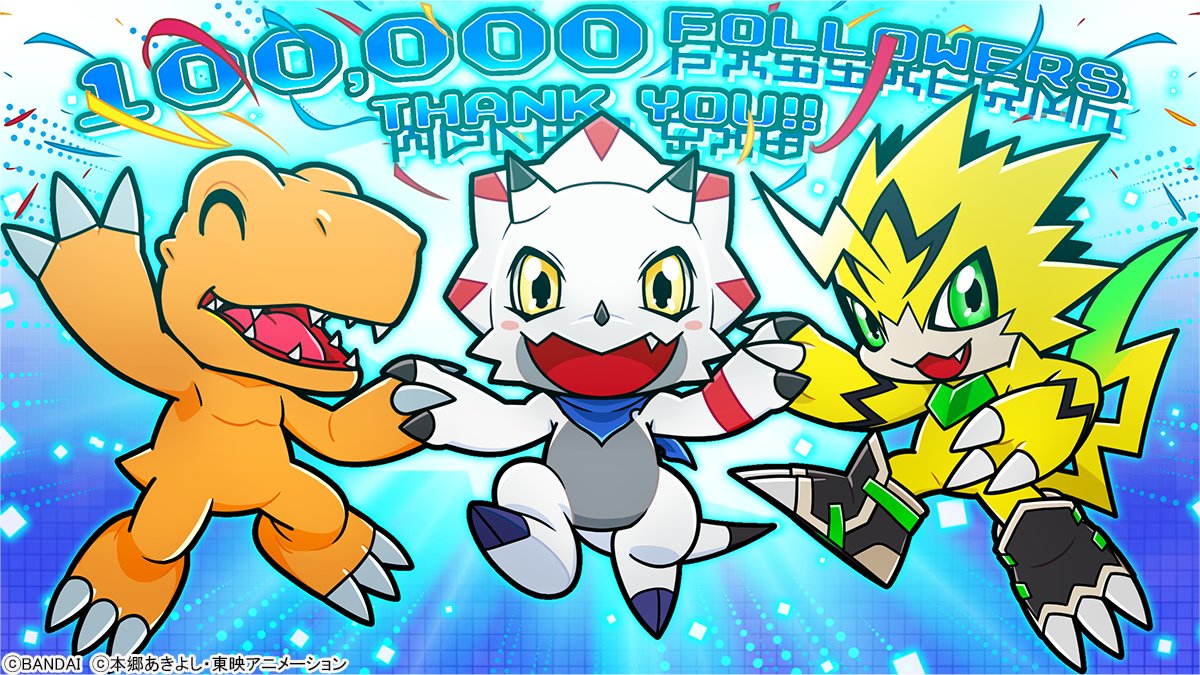 We posted about it earlier in the week
, but Digimon Web has over 100k followers on Twitter now, so they posted art to celebrate as Ghost Game was getting ready to gear up. The message and other versions of the art are in the linked article.
Earlier in the week was the 5th anniversary of Appmon!
We posted about that
with the fun social art, but a bit more was posted on Digimon Web...
The various images from DigiWeb also came with short explanations of where they came from.
(1)
- Photo from DigiFes 2016 showing off pre-release Digimon Universe AppliMonsters products.
(2, 3, & 4)
-The Appmon booth exhibition at Jump Victory Carnival 2016, showing off production materials, products, and the trial version of the 3DS game.
(5)
- The Premium Pre-Screening of episode 1. A talk show was held with the main cast members and Youtuber Hikakin Seikin as a guest.
(6, 7, & 8)
- Appmon corner at the entrance to the Bandai Main Office, a recording script to Appmon episode 1, and an Appmon cake on 'a certain day' in December 2016,
From earlier today...
The opening from Ghost Game
, Faction by Wienners!
560 from the band
, who is apparently a big Digimon fan, tweeted shortly after the episode aired:
Thank you for the first episode of "Digimon Ghost Game!

My heart is already full... but it's just started and I'm looking forward to every week from now on.
Based on a tweet
, Director Kakudou says he was in charge of the OP, but declined credit. This is first return to Digimon animation in a number of years.
Another tweet
from Director Kakudou, regarding the various Digimon that appear throughout the OP:
Oh, the Digimon that appear in the OP are just chosen from ones that I know, but that doesn't mean they'll be in the show.
Then the ending...
The ending from Ghost Game, Pedal by Aiiro Apollo!
As commented on in tweets back and forth,
Tenya Yabuno
and
Nagai
from Aiiro Apollo tweeted back and forth. They decided they worked on the ED together and should consider it a 'co-work' between them if anyone asks in the future, as they want to say they worked together.
Director Kakudou also mentioned the ED was directed by series director Kimitoshi Chioka.
Then a Kizuna update...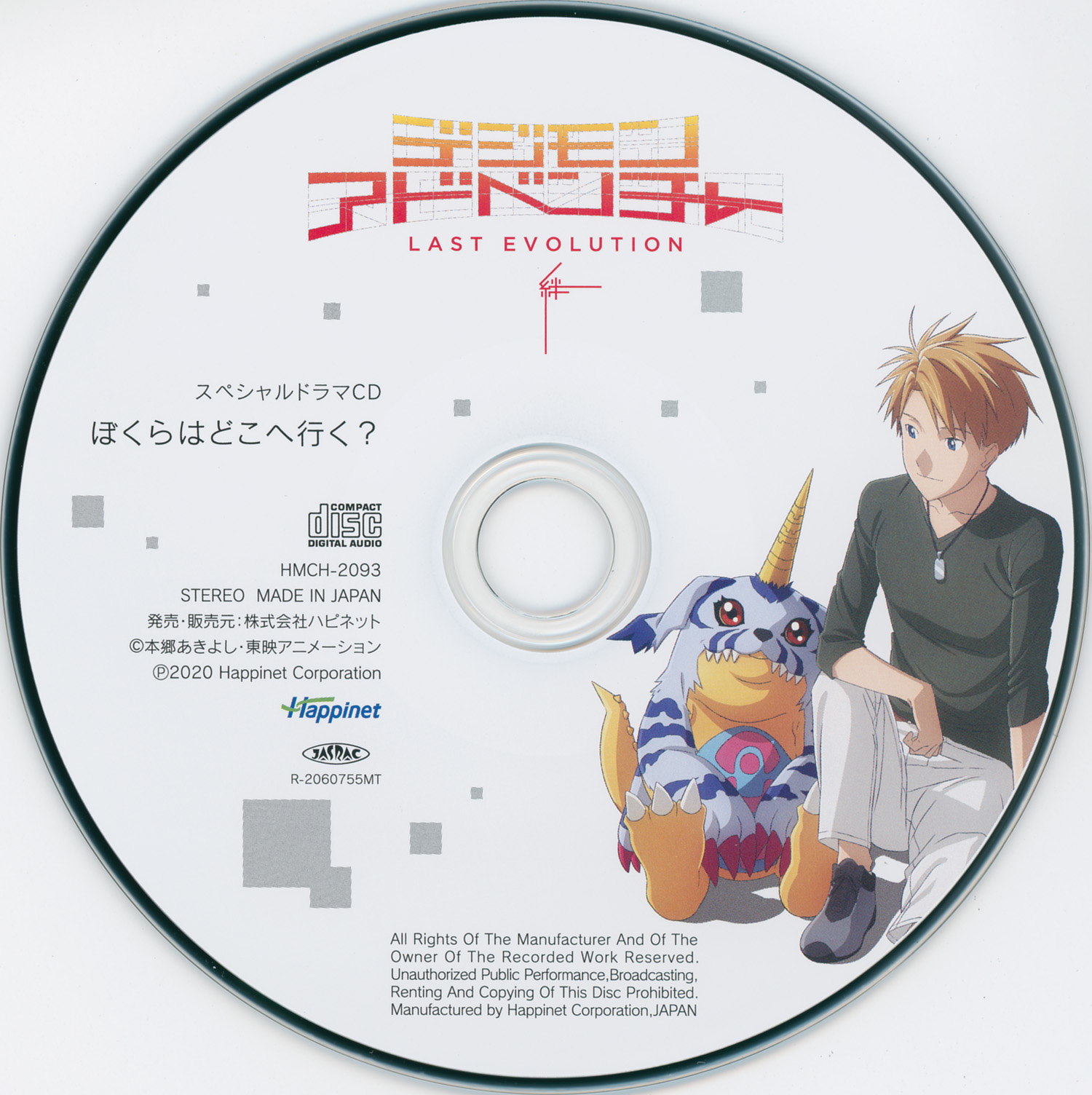 After wondering about it for a year, with people speculating, I sent a question to Director Kakudou hoping he would answer one of the theories that had popped up over the last year...
After the 02 audio drama came with the Kizuna Blu-ray, people began to notice just how well the vibe worked, and that the director had chosen to be uncredited. With him mentioning he was going uncredited for the Ghost Game opening, it seemed like a good time to ask.
His answer was short
,
but clears up
whether he worked on it or not:
I was not involved with it.
And we finish off with a few more things from earlier, from today to earlier in the week. Each of these has their own threads linked to...
The English Digimon Card Game Trailer- Change and Grow.
Digimon Project TV Commercial.
DigiNavi
- The newest DigiNavi had a bunch of news and info for Ghost Game before it started.
The newest Vital Bracelet Short- "Next Chapter: Digivice V"
It's been a huge week for Digimon fans.
And I think this is the largest week of stuff ever. I've been putting this together for an hour and a half or two hours or so...
Lots of stuff!
Last edited: