Show User Social Media
Hide User Social Media
Joined

Sep 8, 2006
Messages

13,600
Time for the weekly weekend stack of stuff!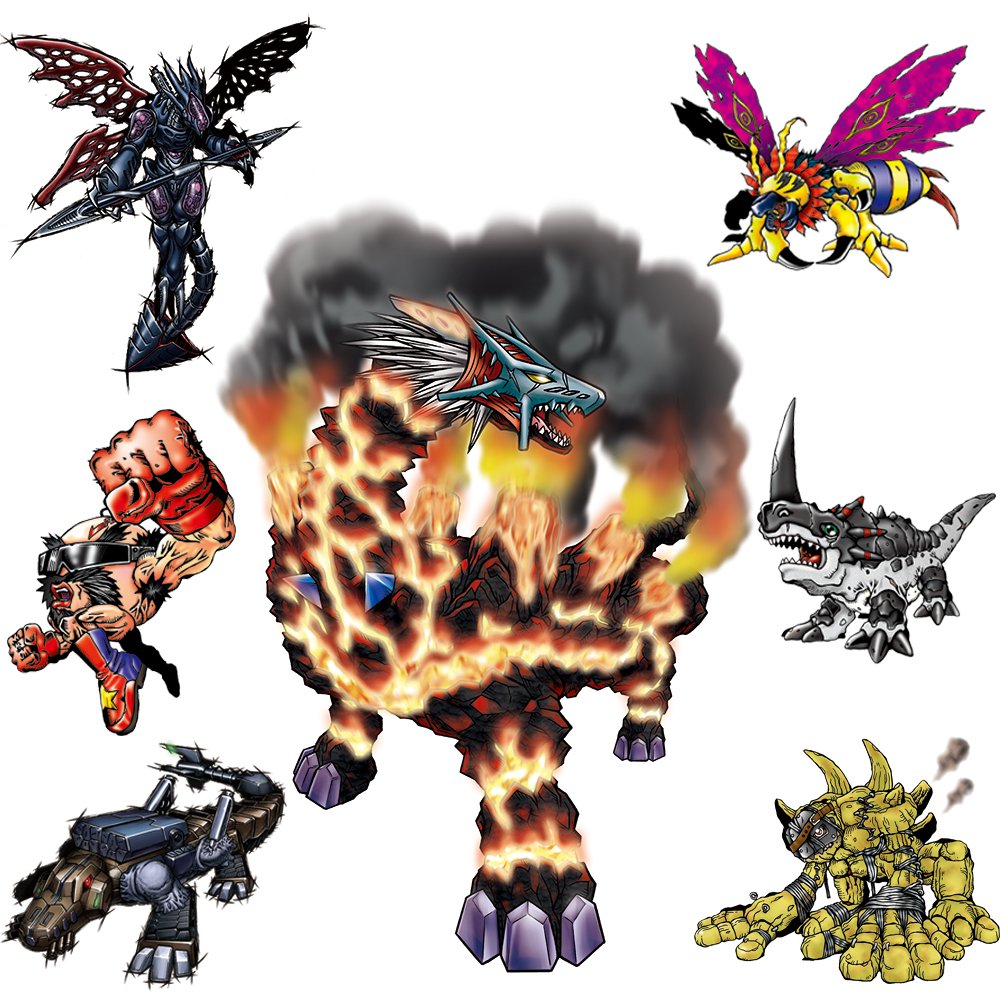 After Digimon Adventure: episode 28 aired
,
Digimon Web
put up a single image with profile art of the various 'cameoing' Digimon from the new episode. The attached message:
Thanks for watching episode 28, The Children's Fight for Survival!

Ah, the appearance of Agumon... & SkullKnightmon is... that tumultuous development is worrisome!

& many Digimon appeared!

Next time, episode 29, Escape the Burning Jungle, has a lot of Digimon that are worrisome!

Look forward to it!
And then we have new art from Kenji Watanabe!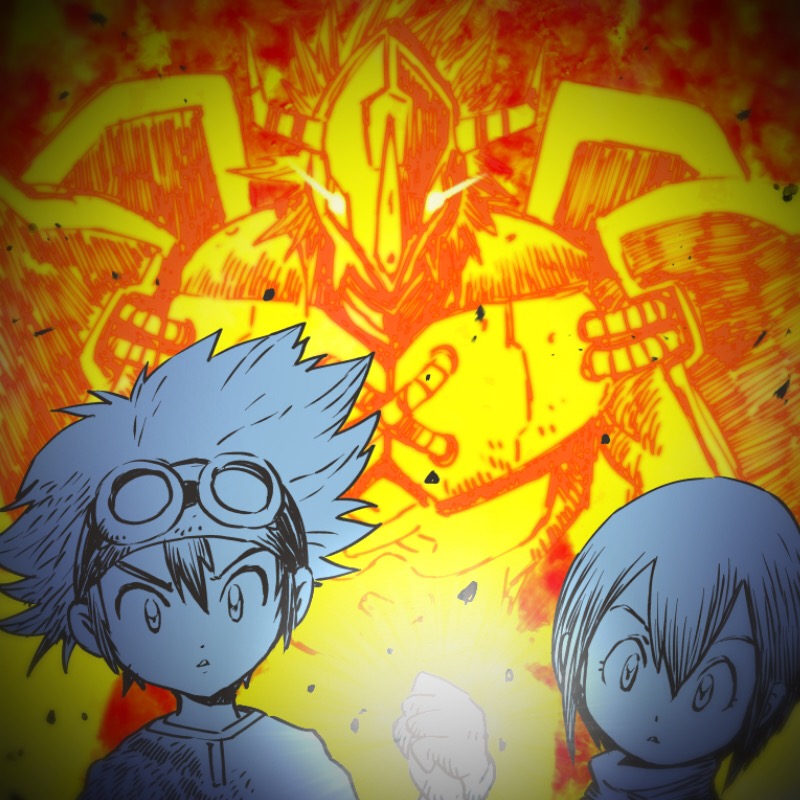 This time we get
a great image of Taichi and Hikari in a monochrome style with the 'energy' WarGreymon behind them. His attached message:
Once again the children have become seperated. Signs of further evolution for Agumon... What is that explosion of power in the brother & sister!? I think about what will happen to Hikari~
And a bit more art...
A Digimon Adventure: Christmas image!
It appears this image might have been released a bit early by
Famitsu
, as they reference checking Digimon Web for more info, but none is there yet.
The art is part of a Christmas campaign that Digimon Web will be running on Twitter December 25th through 27th. If you follow
Digimon Web
on Twitterand RT campaign tweets you'll be entered to win prizes including:
A full set of Digimon Adventure: Ichiban Kuji prizes
A 'toy card', a gift card for kids that uses a Christmas illustration (likely the one above, although it's unclear if there may be other designs.)
More to come on that soon...
Then a few card updates, for both versions of the card game...
First up, the English version...
​
The just released in Japan wave of card sleeves
are coming out in countries getting the English version
of the card game this month, so it's likely worth looking around for them.
The sleeves are the same as the Japanese versions:
Omegamon with MetalGarurumon and WarGreymon behind him.
Agumon lineart, based on the artwork of Agumon holding cards we saw just as the card game was coming out.
A collection of well known Baby 2 level Digimon.
Sleeves designed to look like the back of the cards themselves.
Each sleeve pack will come with 60 of one type of sleeve.
And then for Japan...
The 2nd scene vote card has an errata and
they've updated with details
and a rules clarification regarding it.
The card had Ken Ichijouji's last name written as "一条寺" when it should have been written as "一乗寺".
Both spellings appear to be read out as "Ichijouji" correctly and the rules have added a clarification to ignore the misspelling and treat it as if it's spelled correctly.
There are no plans to reprint the card with a correction at the moment.
Then a few Vital Bracelet things...
Some nice clean versions of the retail packages for the first wave of Dim Cards.
Both of these went up for pre-order a bit early
, with many stores stopping pre-orders for now (it isn't clear if they sold out, or if pre-orders were closed until the 18th.)
Set EX includes Agumon and Gabumon from Digimon Adventure:.
Volume 1 includes Volcanic Beat and Blizzard Fang Dim Cards.
Dim Cards expand your Vital Bracelet with new Digimon to raise, new stages/areas, and new graphics for the device.
And last up...
Bandai put up an ad for the Vital Bracelet on Twitter. Normally this wouldn't be worth posting about, but the content is likely of interest enough.
It goes through the history of Digimon V-Pet and LCD Digivice games/toys (not including updates, re-releases, sequels in a series, etc.) including a few that people will be happy to see included in the lineup.
It also brings up
the upcoming DigiNavi,
which will be covering the Vital Bracelet quite a bit. It confirms that like most DigiNavi streams, there will be no geolocation lockout, and English subtitles will be included
DigiNavi is December 18th at 8pm (Japan time).
A wide range of stuff. The art is always nice, plus we got a bit more this time. Confirmation that Bandai continues to try and release most, if not all, card game stuff in the west is great for fans, and even the ad for the Vital Bracelet is pretty fun.