Show User Social Media
Hide User Social Media
Joined

Sep 8, 2006
Messages

17,404
Another stack of weekend stuff!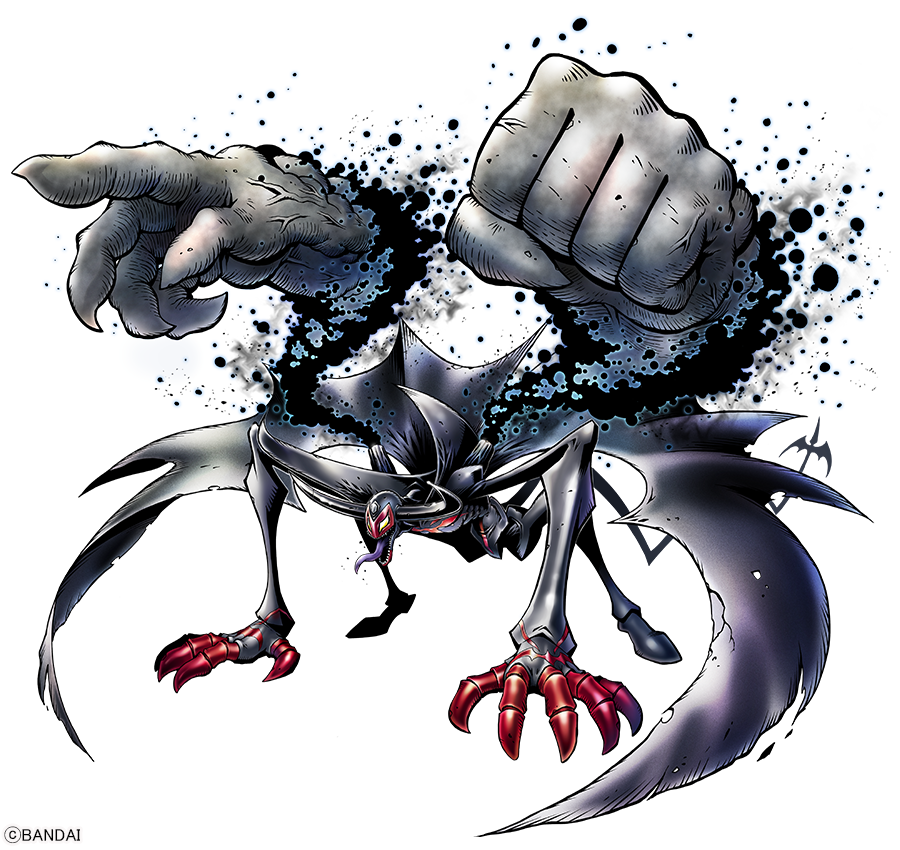 After Digimon Adventure: episode 24 aired
,
Digimon Web
revealed the profile art for DoneDevimon, and it looks really good. The attached message:
Thanks for watching episode 24, The Final Stage, DoneDevimon!

From beginning to end it was filled with rage... amazing...

We reveal the official illustration of DoneDevimon who tormented Taichi & co.

Look forward to the Digimon Encyclopedia tomorrow!

Next is episode 25, Dive to the Next Ocean , what will happen?
And then we have new art from Kenji Watanabe!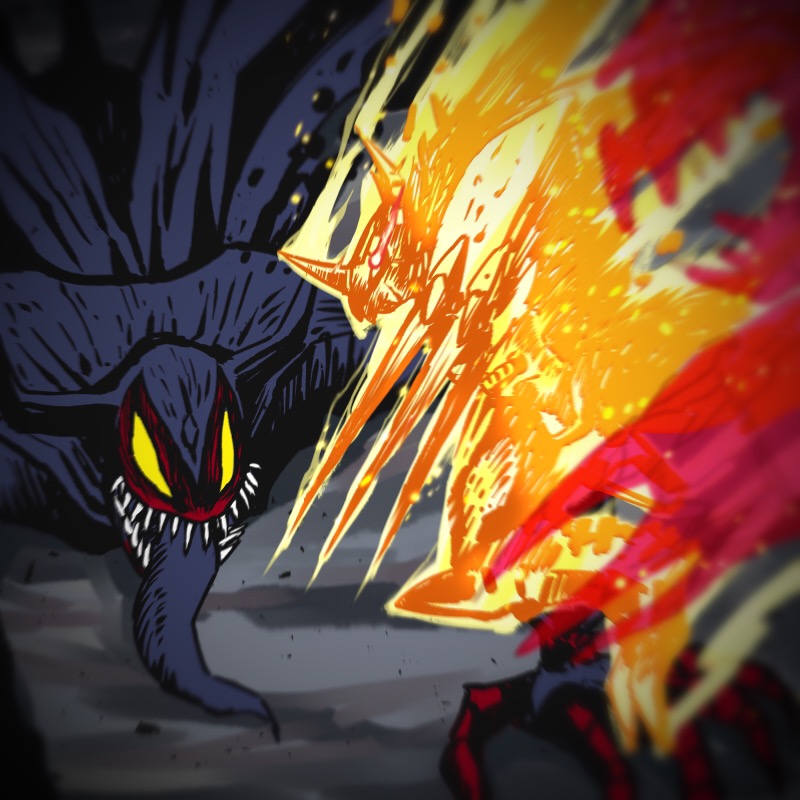 This time we get
a representation of the battle from the new episode! Watanabe does a number of interesting things here give interesting lighting, perspective, and the appearance of speed. His attached message:
It had a lot today! DoneDevimon! The design motif is based on the image of something like Spawn or Venom. I was asked to reduce the amount of lines for Digimon, so it went in a fairly simple direction.

Red-eyed Taichi along with images of Mugen and WarGrey, and Patamon!
Watanabe's love of American comics is well documented, so the familiar visual was one people picked up on before. Also interesting is that he was asked specifically to make the design basically specific as an evolution to Devimon rather than something that might be more varied in use.
For card game fans, we got a really nice preview of DoneDevimon from the upcoming Booster Set 4. That can be found
here
.
And last up this time, some more high resolution pieces of Digimon profile art!
This time we get 1 Digimon from each of the upcoming
Pendulum Z2 V-Pets
:
Hawmon
(Wind Guardians),
Locomon
(Metal Empire), and
Shoutmon X3
(Virus Busters.)

​
Each of them were shown off after a quiz (
Hawkmon
,
Locomon
,
Shoutmon X3
) where they showed sprites from the Z2 and had people guess who they were showing (out of 4 choices.)
The choices for each quiz were:
Wind Guardians- Falcomon, Pomumon, Hawkmon, Jazamon
Metal Empire- LoaderLiomon, Locomon, Machmon, Gundramon
Virus Busters- Omegamon, Shoutmon X3, Shoutmon X5, RiseGreymon
It was noted Hawmon had many correct answers, and that Shoutmon X3 was a difficult quiz, as the majority of people guessed RiseGreymon.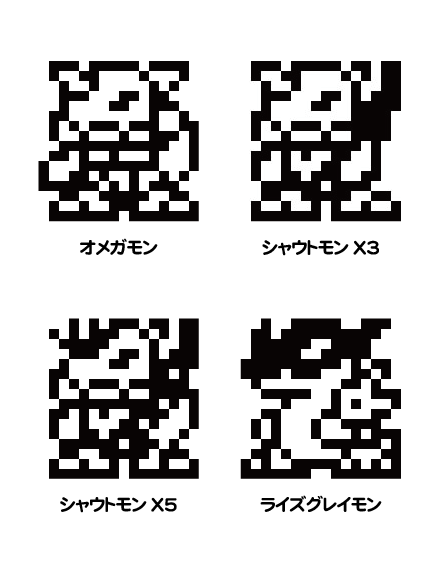 They put up a sheet of all 4 choices from Virus Busters to show the differences:
Omegamon, top left
Shoutmon X3, top right
Shoutmon X5, bottom left
RiseGreymon, bottom right
Fun selection of stuff this week, and all art.