Show User Social Media
Hide User Social Media
Joined

Sep 8, 2006
Messages

13,173
Time for a stack of stuff for the weekend!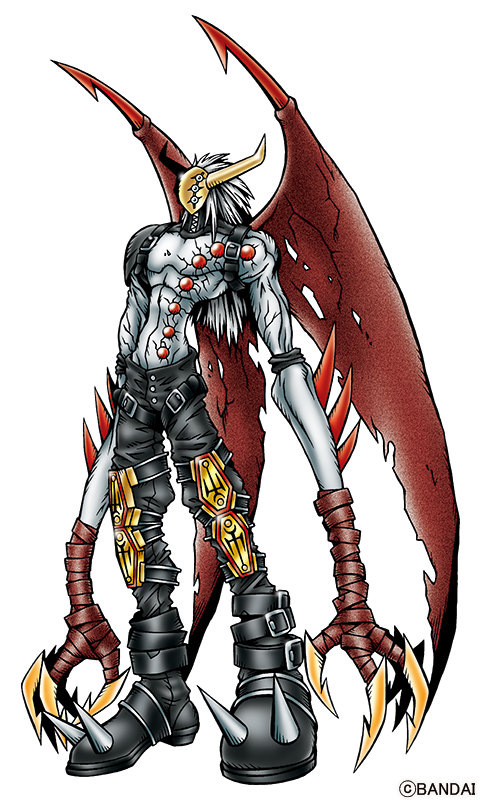 After Digimon Adventure: episode 23 aired
,
Digimon Web
put up high resolution profile art for Devimon and NeoDevimon. The attached message:
Thank you for watching episdoe 23, The Messenger of Darkness, Devimon

Devimon gets energy from turmoil on the network & overwhelms MetalGreymon

The energy increases further, causing super evolution to NeoDevimon! It's strength is fearsome...

Next is episode 24, The Final Stage, DoneDevimon. What will happen

Stay tuned
And then new art from Kenji Watanabe...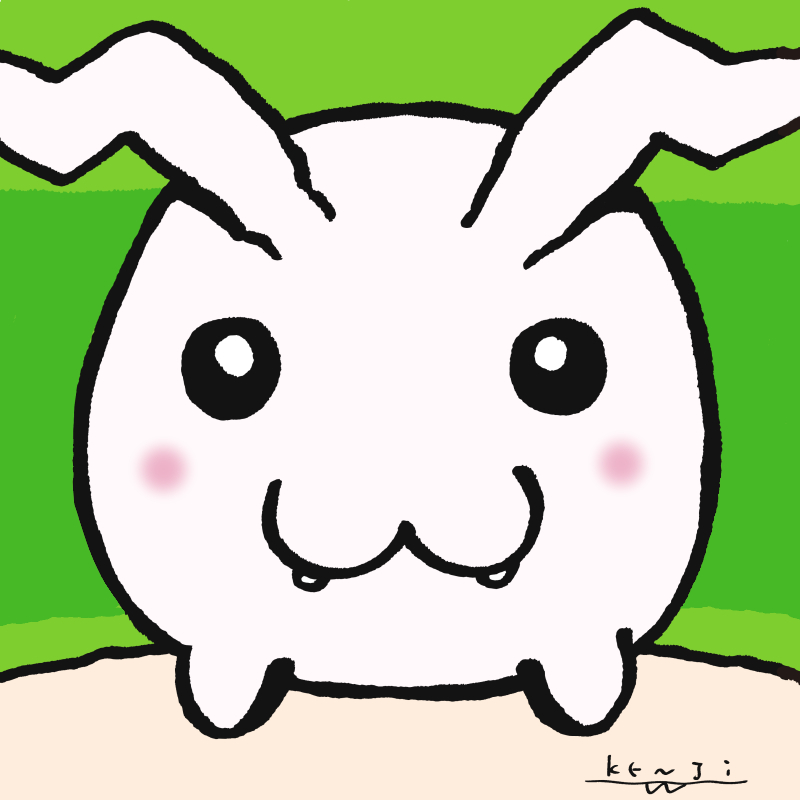 This time we get
the mightiest Digimon from the new episode, Tokomon! Able to roll (bounce?) with ease, Kenji Watanabe alludes to his might in the attached message:
What do you think of Tokomon? It was impressive that in the midst of battle, Tokomon was smiling in Takeru's arms.
"Mufufu, he looked like 'Things aren't gonna go as you expected'"
We also got a second image from Watanabe...
This is a pre-existing image of Mugendramon
that he decided to post earlier in the week. The attached message:
Mugendramon from my office. I drew this a long time ago. Feels a bit unusual because I don't draw analog these days... hand drawn analog, how nice.
Then one more bit of art, from earlier in the week...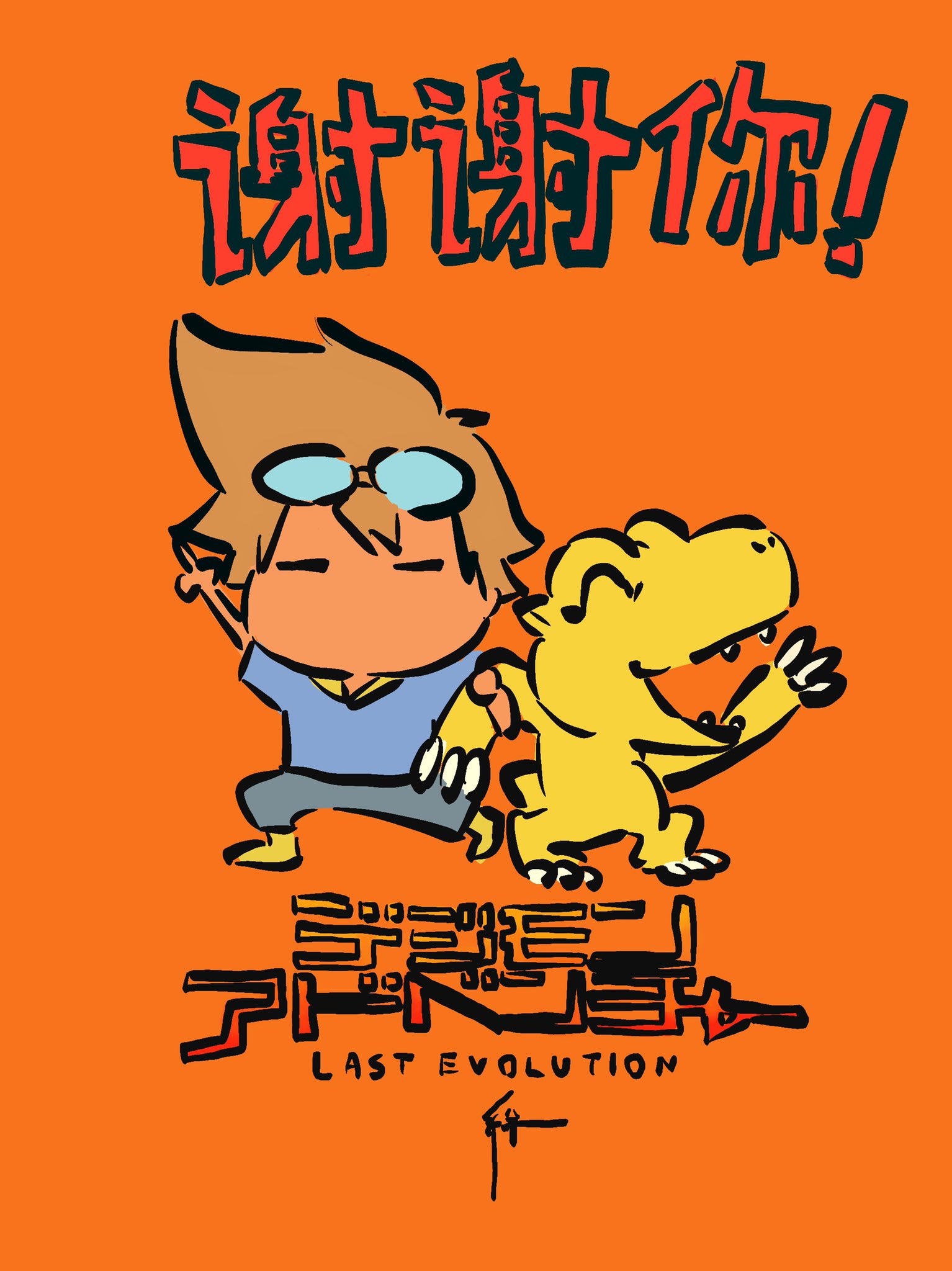 Earlier in the week
it had been announced in the few days since Kizuna came out in China it was breaking records, so director
Tomohisa Taguchi put up
this image he drew. At this point it's continued to do well and passed $15 million.
Then a couple product related things to close out...
​
Animate began their Digimon stuff for AGF Aozora Marche, and various images were shared by
Digimon Web
and the
AGF Twitter
.
The main events were
the Animate Kitchen Car serving Digimon drink
s and
the mini Digimon shop they were holding
.
And last up...
When we got the full list of
Digimon Ichiban Kuji prizes
one of the keychains was in silhouette. A later silhouette revealed it as the legacy version of the Digivice with a crest, but we still hadn't seen it...
Now that it has begun, we have a few good shots showing it as Taichi's activated Digivice & the crest of courage, and it's a double keychain.
Thanks to
yuto_m_a,
1970tonta
, and
son_mitsu0601
for the keychain photos.
Nice stack for this weekend, with a bit of extra art.