Show User Social Media
Hide User Social Media
Joined

Sep 8, 2006
Messages

15,788
Some stuff for the weekend!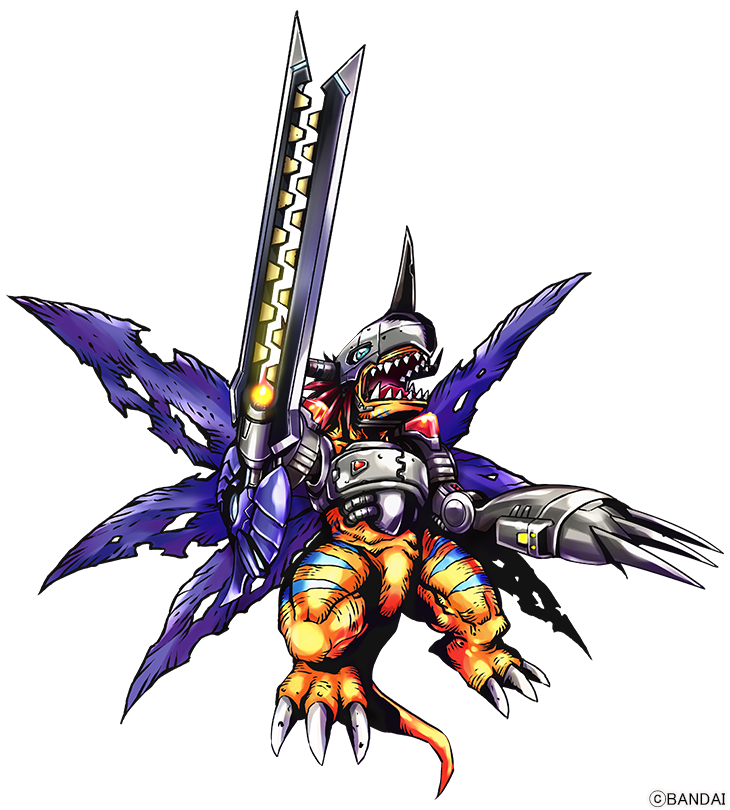 After Digimon Adventure: episode 21 aired
,
Digimon Web
put up the profile art of MetalGreymon: Alteros Mode, the new form of MetalGreymon that appears in the episode. The attached message:
Thank you for watching episode 21, The Tide-turning Update!

MetalGreymon gets upgraded

🛠

The right arm became mechanized and replaced with "Alteros".

It's name is MetalGreymon: Alteros Mode.

It will be in the Digimon Encyclopedia tomorrow, so please look forward to it!
And then new art from Kenji Watanabe...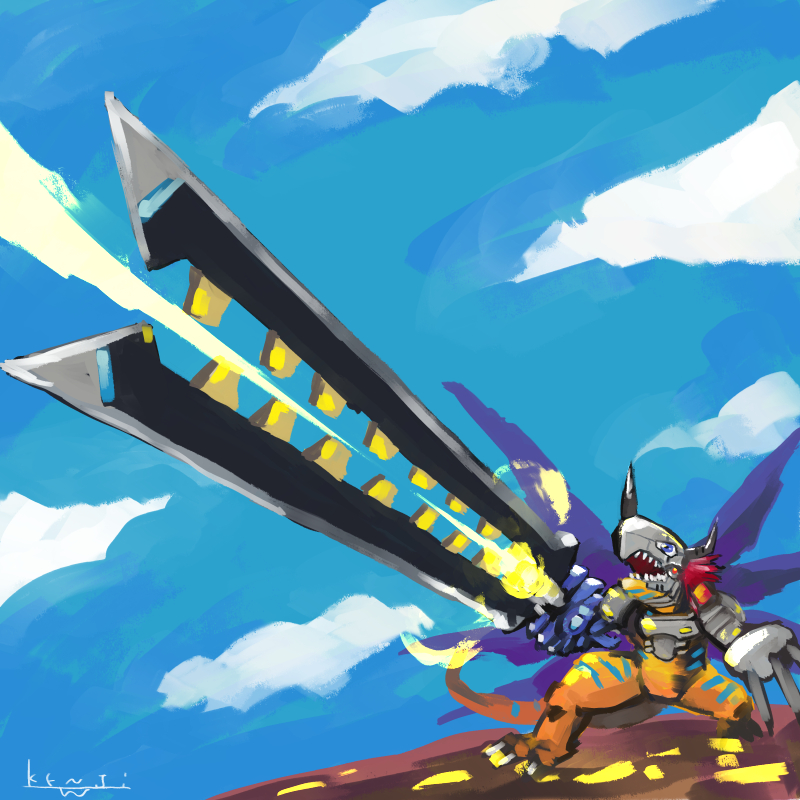 This time we get
a really neat looking image that's been done digitally in a sort of soft painted style. It's of MetalGreymon using his new beam launcher on his Alteros arm. The attached message:
MetalGreymon's right arm... even though its affected by the miasma, he uses its power to transform it!
The design of the arm is that of MetalGreymon X (Virus), made for the anime.
I thought it would be nice for the attack to be like a railgun... he can also use it like a sword.
Then we get some larger profile art for a few more Digimom...
​
​
The batch from the past week include Digimon revealed for the Pendulum Z2, along with one from a few recent Adventure: episodes including:
Ketomon
,
Hopmon
,
Junkmon
,
Machmon
,
Rebellimon
,
HeavyLeomon
, and
Valvemon
.
And we finish with some Kizuna posters from China.

​
We were sent these by a fan from China. The first one is the same teaser poster we've seen quite a bit, just with their local logo for the film, while the second uses art from a few different sources (I think the SD Gabumon and Gomamon were from some producst that came out in the leadup to the film.)
The last four were seemingly done by a local artist to help promote the release of the film there, which is days away (with preview screenings having begun.) These all feature the characters as they appeared in the original Adventure anime while playing various games.
Lots of art this time!
Thanks to onkei for translation help.