Show User Social Media
Hide User Social Media
Joined

Sep 8, 2006
Messages

14,527
It's a bit of a packed weekend update!
After Digimon Adventure: episode 20 aired
,
Digimon Web
put up the profile art of the villain from the new episode, Velgrmon. The attached message:
Thanks for watching episode 20, The Seventh One Awakens. Velgrmon was a very vicious & strong Digimon

The power of the special move 'Zone Deleter' is too scary

And without time to breath, that Digimon appears!?

Please look forward to episode 21- The Tide-turning Update!
And then new art from Kenji Watanabe...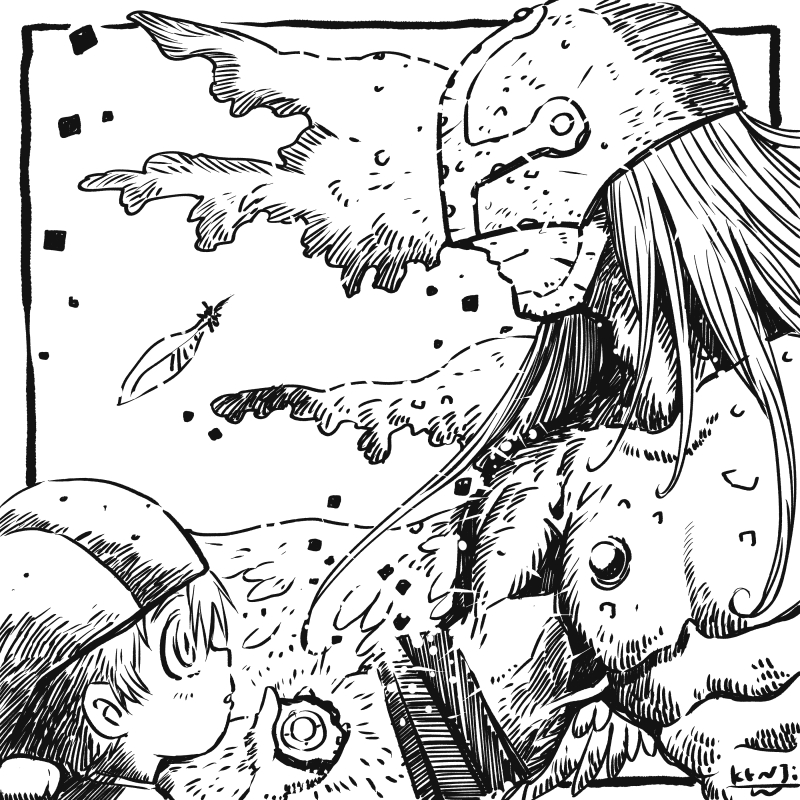 This time we get
a rather striking black and white image showing the first meeting of Takeru and Angemon from the new episode. The attached message:
This time it was a lot. Taken back... Skull at the end... What will happen!? I'm worried about how it will continue!!
And then we jump back to episode 19 for some profile art.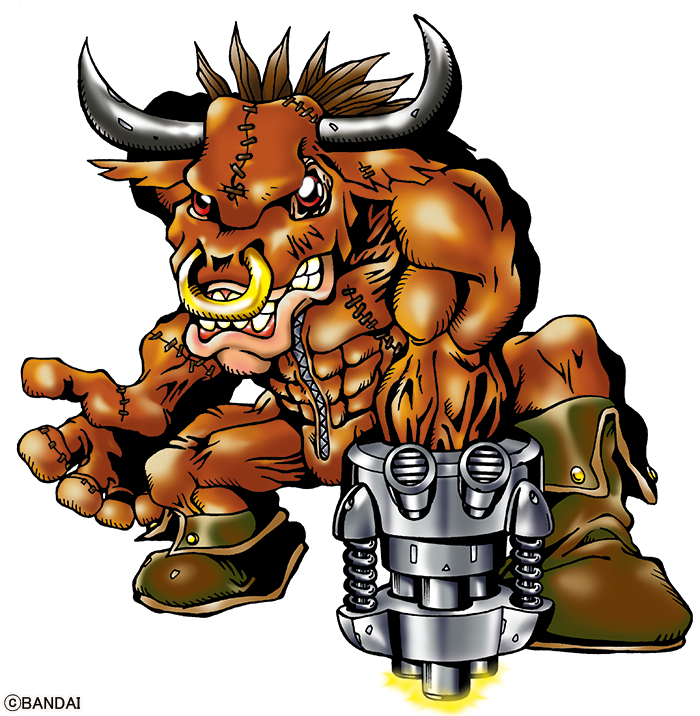 After episode 19 aired they put up good quality profile art of
Minotaurmon
,
Bullmon
, and
Troopmon
, all of whom showed up in episode 19.
Plus we got a reference book update this week!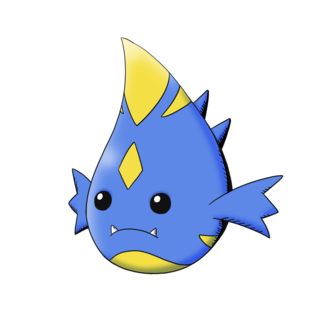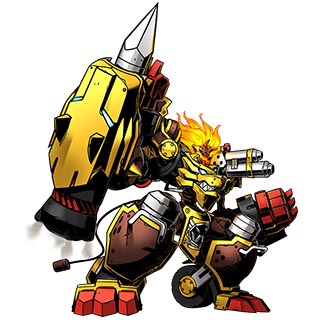 This time we get...
Ketomon
,
Hopmon
, and
HeavyLeomon.
Next up, a kid friendly series of products in Japan...
Kid sized Digimon Adventure: sweaters. There are 3 styles, each of which comes in 2 colors. They are all 2,090 yen each, and come in a few different sizes: 130cm, 140cm, 150cm, and 160cm.
The style designs are: (these are just names we are giving them for each of talking about them)
Agumon Patch in black and blue
Taichi & Agumon Silhouette in gray and black
Crests in black and gray
Then we have a few event updates...
First up, an update for MegaHobby Expo 2020 Online
.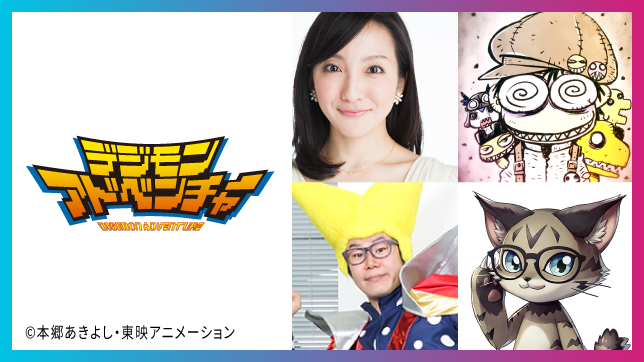 The previously announced Digimon Talk
will be October 31st (Saturday), at 1pm (Japan time.)
They will be introducing the latest Megahouse Digimon figures. As previously announced the people there will be:
Chiaka Matsuzawa, host of various Digimon events and cameoed in tri.
Kenji Watanabe, longtime Digimon designer
the Megahouse planning manager (this is likely the same one who has shown up at a number of similar events, and has generally gone unnamed)
Previously it was hinted there would be someone else, and it's now been revealed to be Victory Uchida (an editor for V-Jump who often does things with connected brands.) Uchida has long been associated with Digimon, to the degree he appeared in Cyber Sleuth, including the ability to unlock his custom V headwear.
They also tease there may be a nice present/surprise.
And last up, a new pop-up shop has been announced....
The LB Pop-Up Theater Canal City Hakata Branch Store
will be a temporary Limited Base store just running for one theme, which this time will cover 2 prior themes, one of which being Digimon (using the key art from LB Pop-Up Theater Digimon Shop 3.)
This is in addition t
o Digimon Shop 4
, currently running at 2 LB Pop-Up Theaters, and
the upcoming AGF branch shop
in November.
It will run October 24th through November 30th. It's using the Pop-Up Theater Branding, but they not there will be no video screening at it (in the past they've sometimes given vouchers for viewing at the actual Pop-Up Theaters, but this is unconfirmed for this one.)
It will be held at the Canal City Hakata, on the 1st floor in the south building.
Products will be announced later, but we expect 'most' if not all products will be reprints of existing products.
They also put up the key art in higher resolution elsewhere, which we've mirrored here.
The left was as uploaded, the right is with the colorspace having been set to something more standard (the left image might appear far too saturated.)
A larger week than normal, with a bunch of fun things.
Thanks to onkei for translation help.