Show User Social Media
Hide User Social Media
Joined

Sep 8, 2006
Messages

15,830
Time for a batch of things on the weekend!

After Digimon Adventure: episode 39 aired
,
Digimon Web
put up official profile art of 3 Digimon from the episode. Burgamon & TorikaraBallmon certainly aren't new, but we never had proper Bandai profile art for them before, while Potamon is new from the episode of Adventure:. The attached message:
Thanks for watching episode 39 Jyagamon, Potato Hell!

Po-tato

Po-tato

I want to eat

&

today.

Introducing Potamon. Official illustration released along with ones for Burgamon & TorikaBallmon

Next time, episode 40 Make in the Finishing Shoot!, will air March 21st!
On top of the new Bandai art...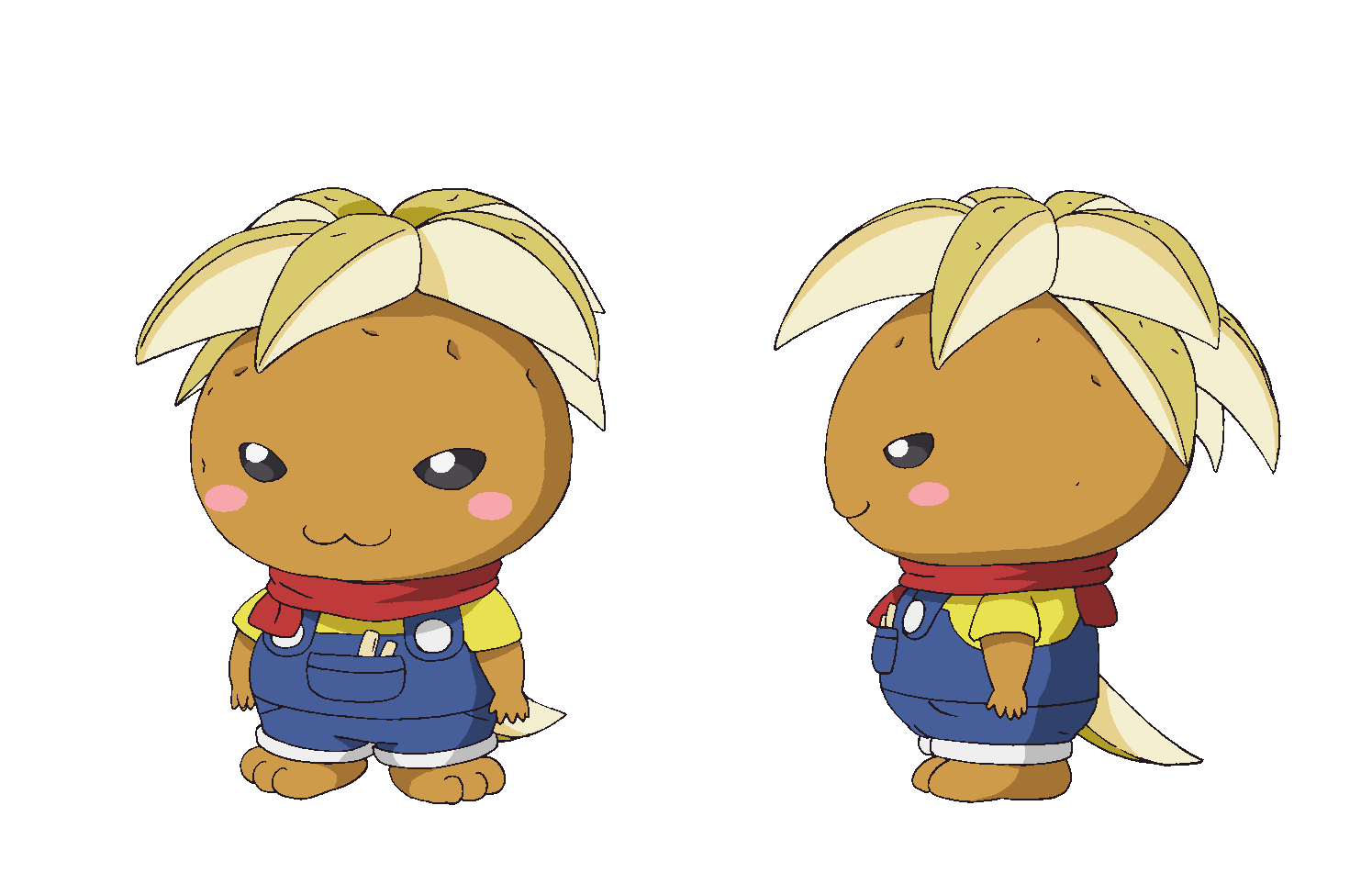 Digimon TV
put up the animation character design artwork for Potamon.
And then we have new art from Kenji Watanabe!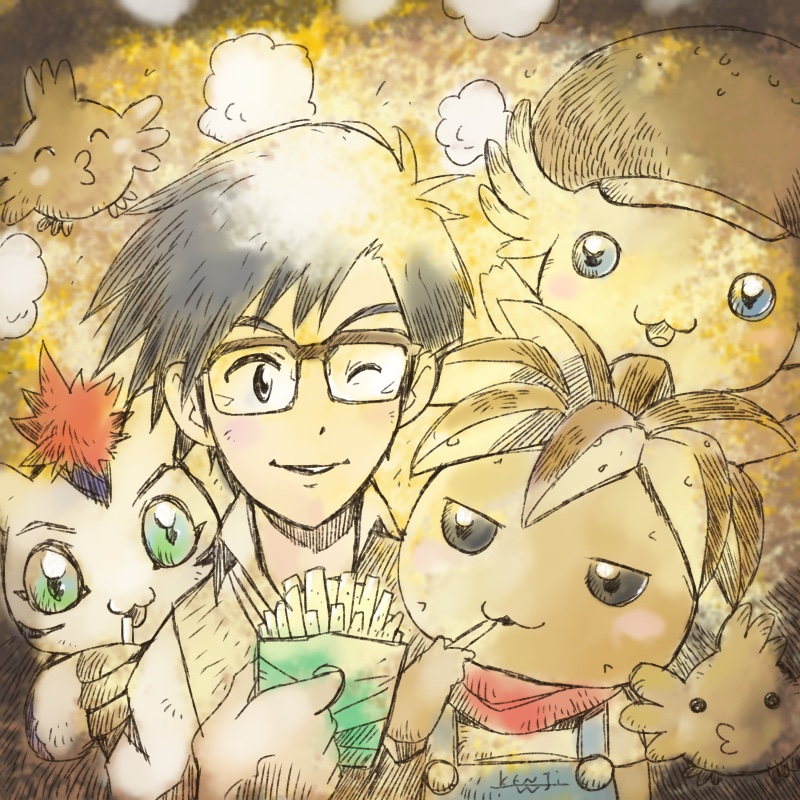 This time we get
some really nice art of Jou, Gomamon, and Potamon eating fries, along with Burgamon and a couple of TorikaraBallmon. His attached message:
Potamon, pota bud. It was a good story about Jou-senpai. After the Last Evolution stream yesterday... now I'm wanting to eat hambugers & fries.
The mention of the stream is that Seki Hiromi talked about eating hamburgers yesterday during the live Kizuna commentary stream while the Digimon were eating them after they fought Eosmon in the film.
And then some anniversary stuff...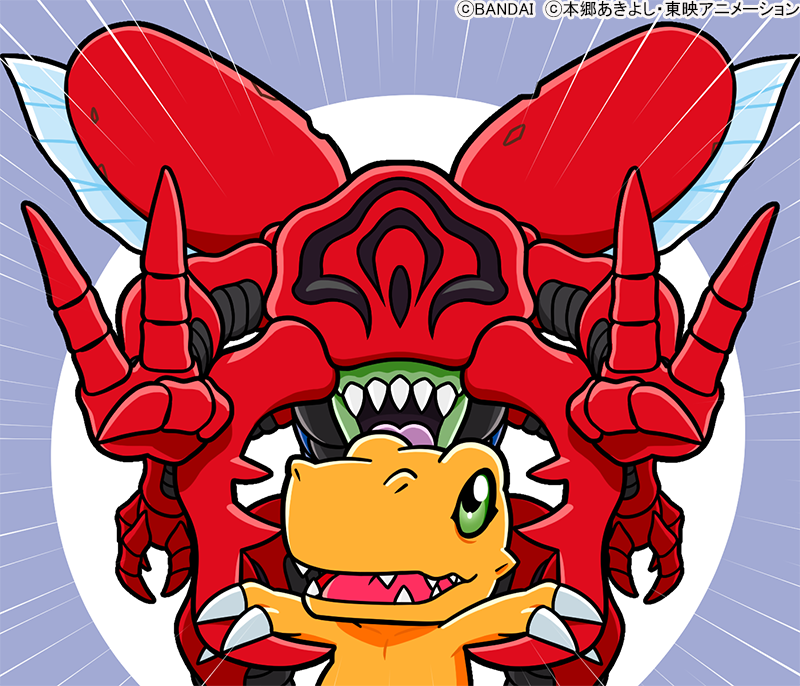 Last night, a bit early,
Digimon Web put up some social art
to celebrate
the 22nd anniversary of Digimon Adventure and a messag
e:
Today is the release date for the movie Digimon Adventure📽

Tomorrow, March 7th, is the day that Digimon Adventure started airing on TV

With lots of support from fans, 22 years have passed

Thank you

Today we'll be streaming commentary of Last Evolution Kizuna at 5pm!

​
With the anniversary of Revenge of Diablomon earlier in the week, we also got some images of some 02 stuff from
Digimon Web
(
2
). The first is a Revenge of Diablomon metal featuring Imperialdramon, while the second is 2 images of the Evil Ring that was sold when 02 was still airing. The attached messages:
Yesterday, March 3rd, was the 20th Anniversary of Revenge of Diablomon

When I was organizing the warehouse the other day, I found this Imperialdramon medal

⛏

I don't know if it's theater merchandise or not?

It's very valuable so I'll keep it
Introducing things we found in the warehouse⛏

"Evil Ring"

You too will serve the Kaiser!

This is a great catchphrase.

It's also a great product from the notes written with.
And then a stack of Vital Bracelet things!
Earlier in the week we got a reference book updat
e with 2 more Ultimate Digimon for Pulsemon...
Shivamon
Achillesmon
Then next up, someone got the Bracelet a bit early...
Bandai sent a Digimon Vital Bracelet to Hiroshi Izawa
(the author of Digimon V-Tamer & C'mon Digimon) a bit early.
In a 2nd tweet
he mentions he wants to use it because it'll be good for his health, but he expects his son will monopolize it.
And 'almost' done we have a bit more VB...
A Vital Bracelet ad that played during Adventure: showed off a few more Digimon that will be appearing in Dim cards...
Thanks to
A_n_ochan
for that photo.
Just about there...
Anilog announced
that via
their Youtube
they would be streaming the Digimon anime for those in Japan..
Digimon Adventure and 02 started on March 6th. They each get one episode a week.
Tamers gets one episode a week starting with April 1st (the anniversary of when it began.)
Frontier, Savers, and Xros Wars will also be streamed, with details to be announced later.
And last up...
There was so much little stuff this week, we actually did a rare midweek version of the 'bunch of stuff.
So if you missed that, go check it out
, as there is a bunch more.
It's been a big week for Digimon stuff, with a fun batch of little fun things.
Thanks to onkei for translation help!