Show User Social Media
Hide User Social Media
Joined

Sep 8, 2006
Messages

16,135
This isn't a big surprise, but it's still fun.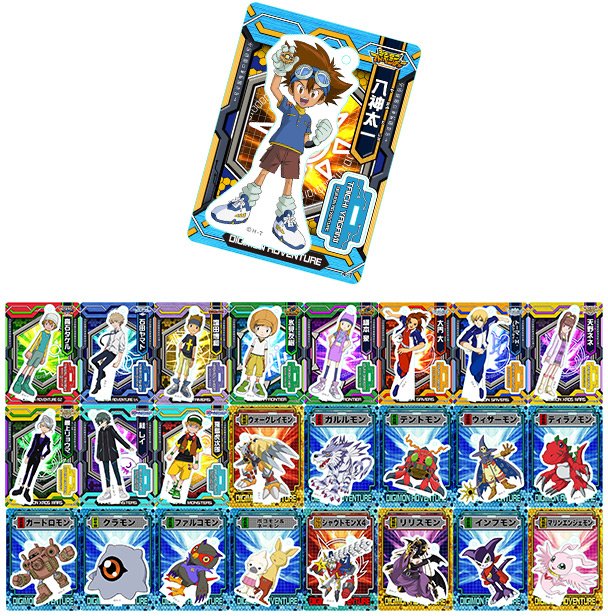 With Digimon Thanksgiving 2018 - Special Meeting in Odaiba just a few weeks away, the announcement of products that will be on sale at the event was a bit expected, but it's nice to get a proper list.
Digimon Thanksgiving takes place Sunday, July 29th at the United Cinemas Aqua City Odaiba at 6pm.
Products are listed as being sold once doors open for the event 30 minutes earlier (at the moment they are listing the door open time as being at 8:30pm though by mistake.) The products will be available to those without tickets.
There are three types of goods listed. First up, items that are going to be sold before their commercial release.
First up, as seen above, a 4th set of acrylic cards! There are 25 of these, they are 600 yen each, and they are randomly packed.
The character list for the cards this time is: Taichi (Adventure), Takeru (02), Yamato (tri.), Hirokazu (Tamers), Tomoki (Frontier), Izumi (Frontier), Masaru (Savers), Touma (Savers), Nene (Xros Wars), Ryouma (Hunters), Rei (Appmon), Astra (Appmon), WarGreymon, Garurumon, Tentomon, Wizarmon, Tyranomon, Guardromon, Keramon, Falcomon, Bokomon and Neemon, Shoutmon x4, Lilithmon, Impmon, and MarineAngemon.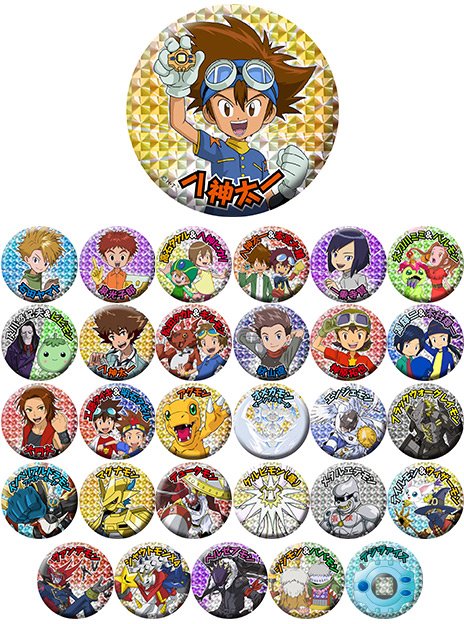 Then we have Super Evolution Can Badges. There are 30 of these total featuring a wide range of Digimon characters. They are 500 yen each and randomly packed.
Digimon Thanksgiving 2018 silicone wristbands featuring the Digimon Adventure 20th Anniversary logo. They come in 8 colors for 700 yen each.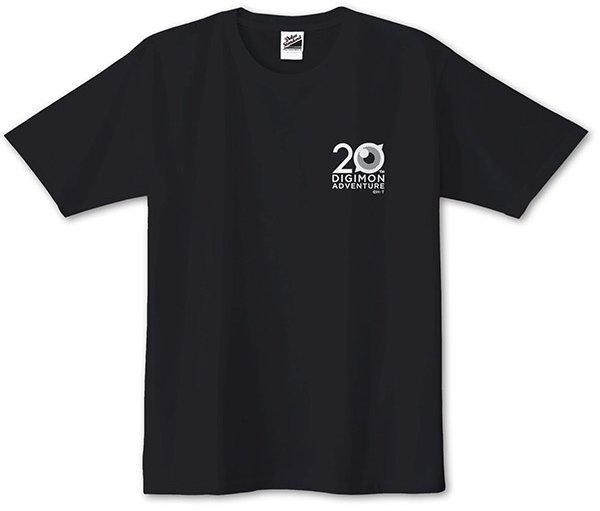 A Digimon Adventure 20th Anniversary shirt featuring the Adventure 20th logo. It's 2,700 yen.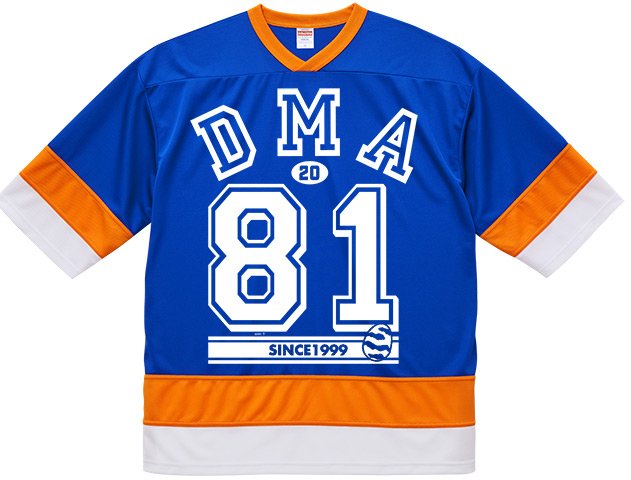 A Digimon Adventure 20th Anniversary jersey. It features a number of elements that Digimon fans will recognize. It costs 4,000 yen.
This marche bag has themeing showing a numebr of notable locations, a digiegg, Digimon Adventure text, and a silhouette of Agumon. It measures 12.6 x 24.8 x 3.9 inches and costs 1,800 yen.
Next up are a few items that were at the Digimon Kitchen Car, but are being resold.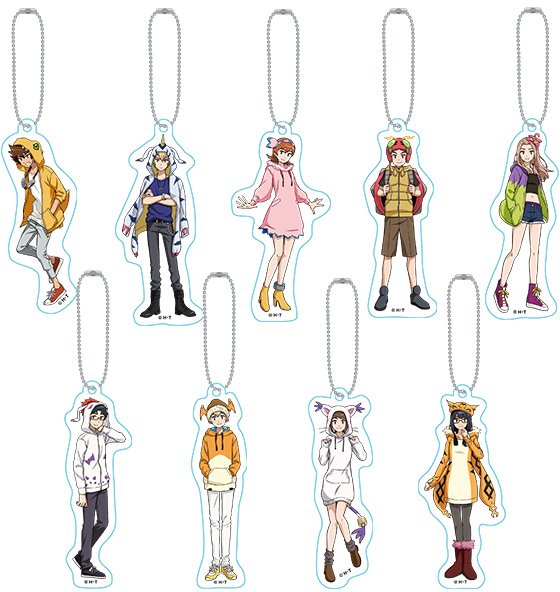 The Digimon Kitchen Caracrylic keychains have the kids in their Digimon themed outfits. There are 9 total and they cost 600 yen each, packed randomly.

A Digimon Kitchen Car themed water bottle. It costs 1,800 yen.
This Digimon Kitchen Car tapestry features the kids in their oufits and is rather large at 28.7 by 40.6 inches. It costs 8,000 yen.
Last up, a few items that will be sold at the event that are already available to purchase.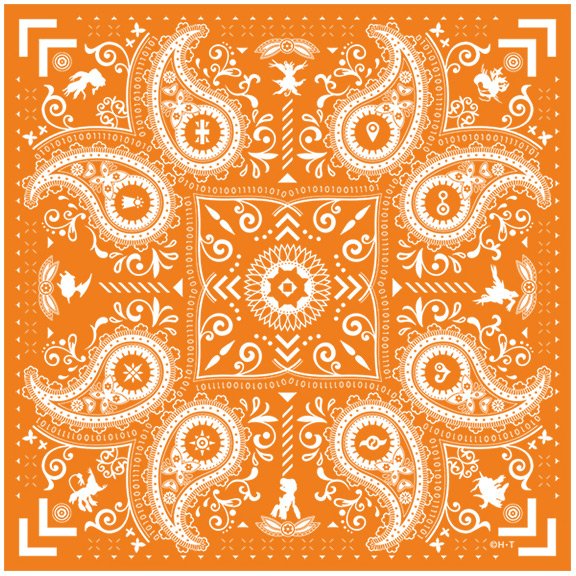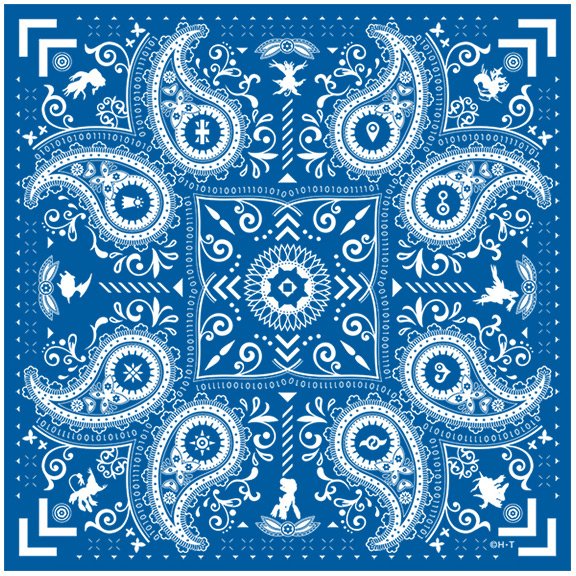 The Digimon Adventure tri. bandanas. Both the courage and friendship versions will be available for 1,100 yen each.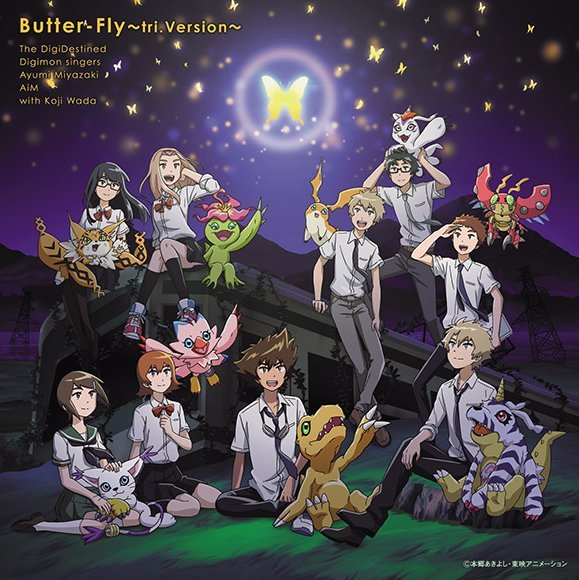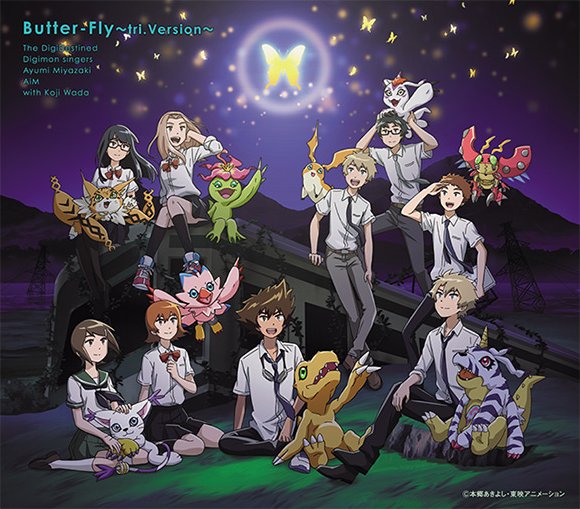 And last up, the tri. part 6 ED version of Butter-Fly tri. version will be available. Both the Limited Edition and normal versions of the CD will be sold at the event. The LE is 1,600 yen and the normal is 800 yen.
I'd guess we will see more items on sale than just these, but we will see (a few obvious items come to mind just based on what they've announced so far.)
More news is certain to come for Digimon Thanksgiving.
There has recently been news relating to
guests
and a
livestream
relating to the event.
You'll want to contact an intermediary to get these items sent to you. WtW is not affiliated with any, but here are a selection of intermediaries that have worked well for various WtWers and their friends in the past:
From Japan
Rider Proxy
Nippon-Yasan
DEJapan
Be aware many intermediaries do not carry items from specialty/event shops since they can't be ordered online. You will need to ask them and explain what you want very carefully (perhaps with a photo.) Some intermediaries will potentially still not be willing to get the item (or may only be willing to at great cost.) Realistically to get anything from the pop-up shop at a reasonable cost you'll have to find someone who is actually going and ask them to pick you up something.
Some of the intermediaries have a full store front and may have the item listed, so you may want to check that first.