Show User Social Media
Hide User Social Media
Joined

Sep 8, 2006
Messages

12,976
It's been awhile since we saw these...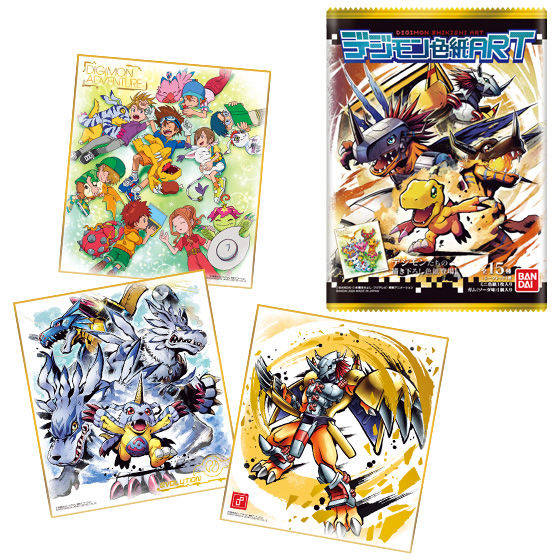 The Digimon Shikishi Art was originally announced
at Premium Bandai
, and we quickly got updates that it would also be
a general release
, along with
some more previews
.
With them scheduled for release on July 6th,
we have almost the entire lineup
(more detailed information are in the older threads.)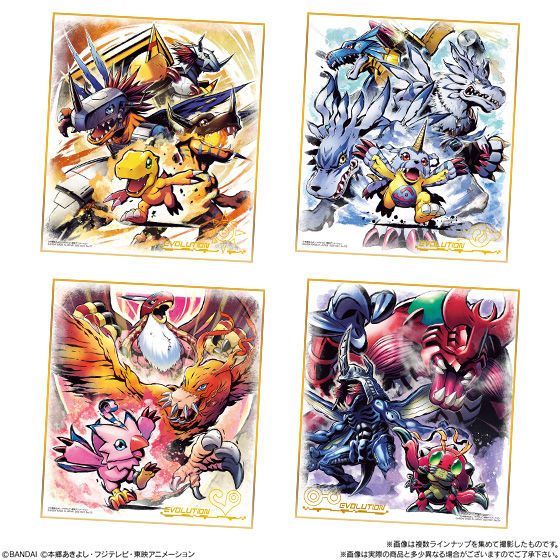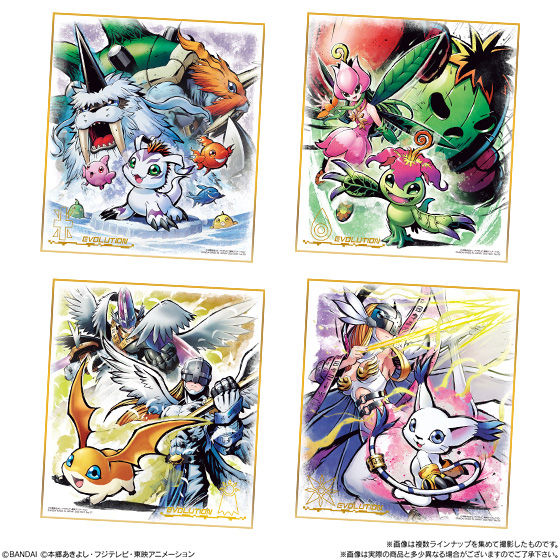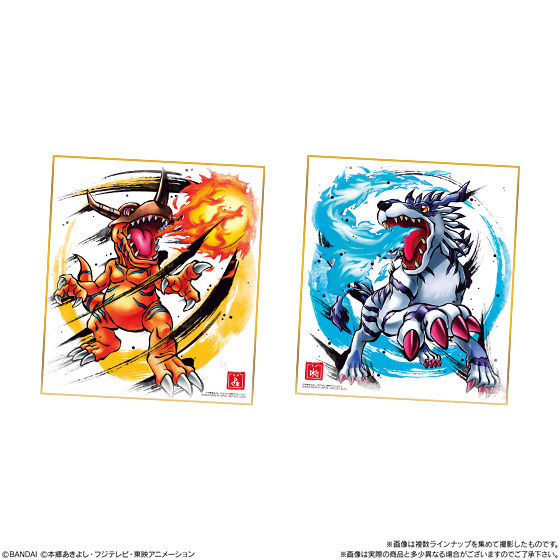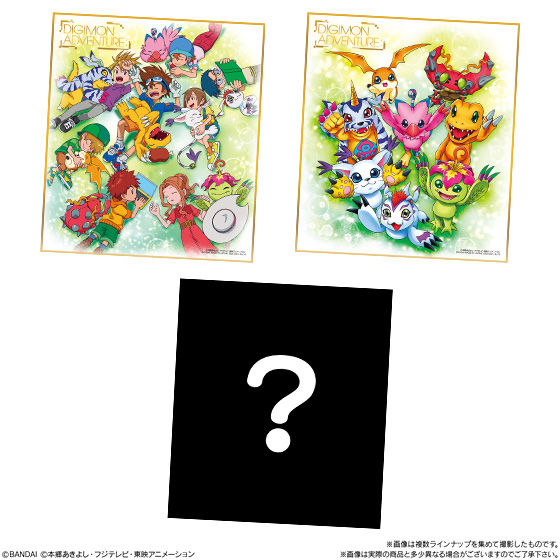 The lineup:
1. Agumon
2. Gabumon
3. Piyomon
4. Tentomon
5. Gomamon
6. Palmon
7. Patamon
8. Tailmon
9. Greymon
10. Garurumon
11. Angemon
12. Devimon
13. WarGreymon
14. The Chosen Children Resting
15. The Partner Digimon
16. Secret
These will be in confectionery/candy sections of various retailers for 396 yen, random packed, and include a piece of gum.
And then an update on something we heard about even prior to that!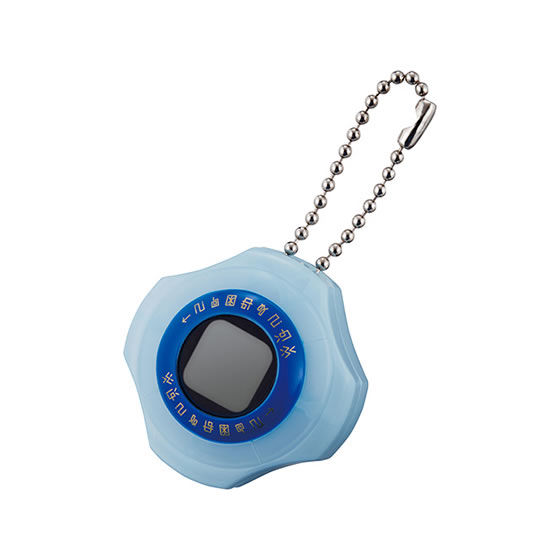 The Digimon Adventure: Digivice: keychains
were actually the first Digimon Adventure: product we found out about (outside of the card game.) We found out about them in February via a sales sheet, and they were planned for release in June. The hiatus meant they got pushed back to July (no specific date announced at the moment.)
We have images of all 9 now
, instead of just the 'normal' model, and the mold looks significantly better than the art/sample we saw months ago.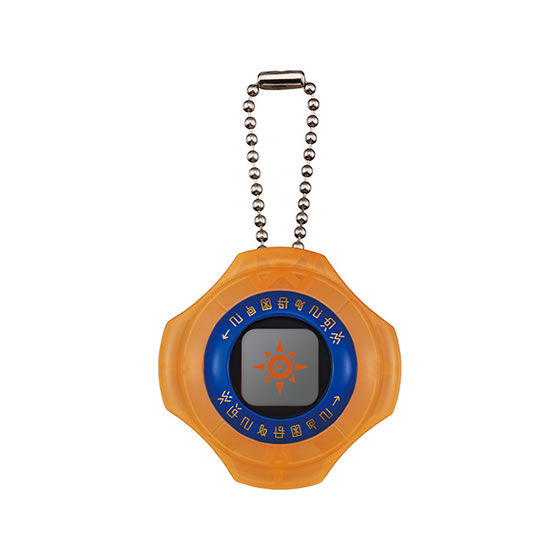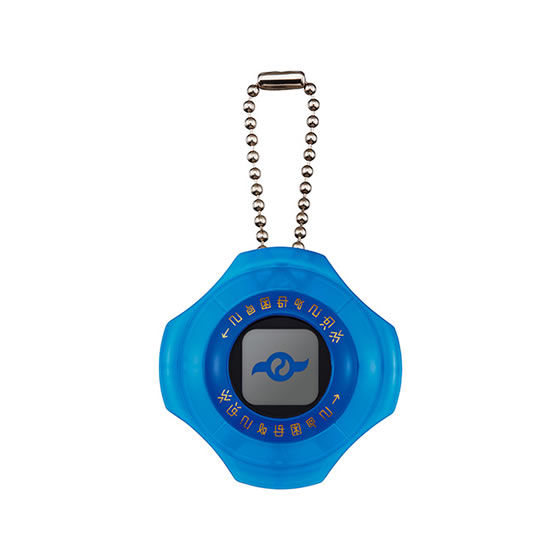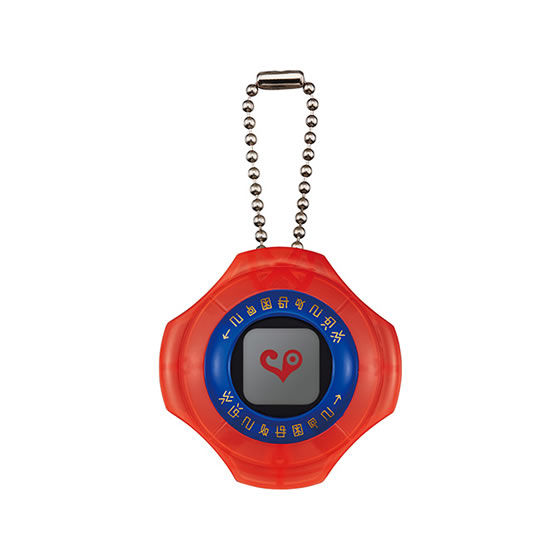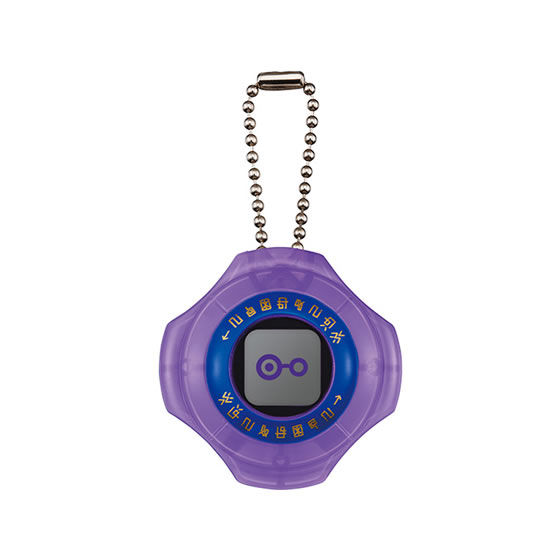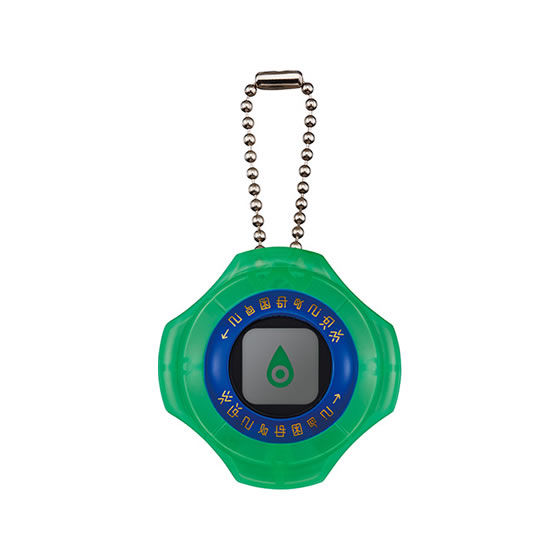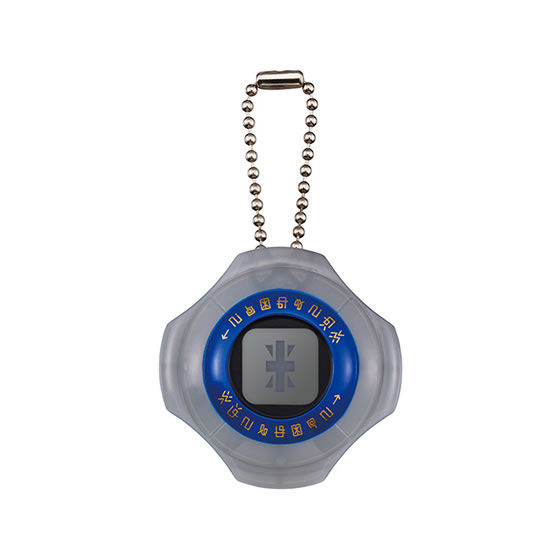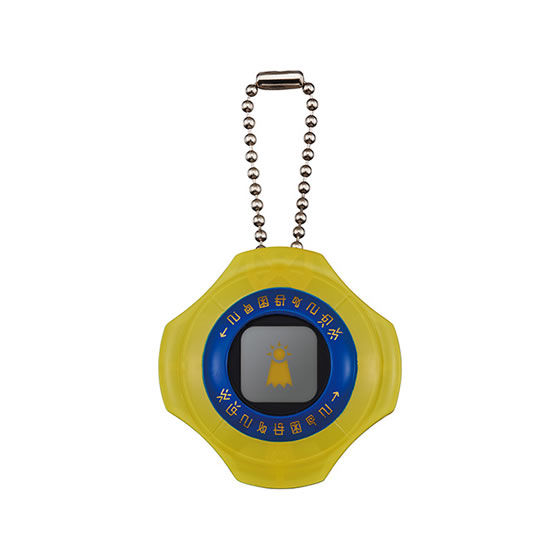 They look really nice, especially when you consider the price is only 300 yen. Each of the 8 'activated' models features the kids signature color and the crest symbol on the 'screen'. An additional detail that they've revealed is that each has a switch on the back that lights up the Digivice: (a slightly more detailed explanation than when they previously said they would 'glow' in some unspecified fashion.)
Really nice looking basic items that anyone will be able to afford.
Update- We have an updated sales sheet for the item, which shows that the 'light' shines through the middle and lights it up, rather than lightning up the whole Digivice: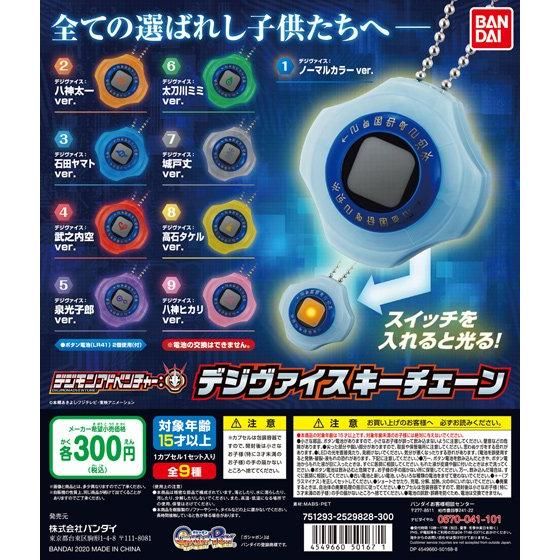 Not major updates, but some nice updates for early announced Digimon Adventure: products, and they look rather good, and are affordable.
Thanks to
A_n_ochan
(
2
) for the heads up.
Last edited: