Show User Social Media
Hide User Social Media
Joined

Sep 8, 2006
Messages

13,627
We have a few product updates to go over.
Everything here are things we've seen before, but with new wider, or easier, availability .
Any CDJapan or HLJ links are affiliate links or otherwise help the site.
First up, late last year,
The Character Shop added another batch of early exclusive Adventure: goods
. That exclusivity period is over and pre-orders are up at CDJapan for a general release for 'most' of the items, which will ship in May.
As for the products...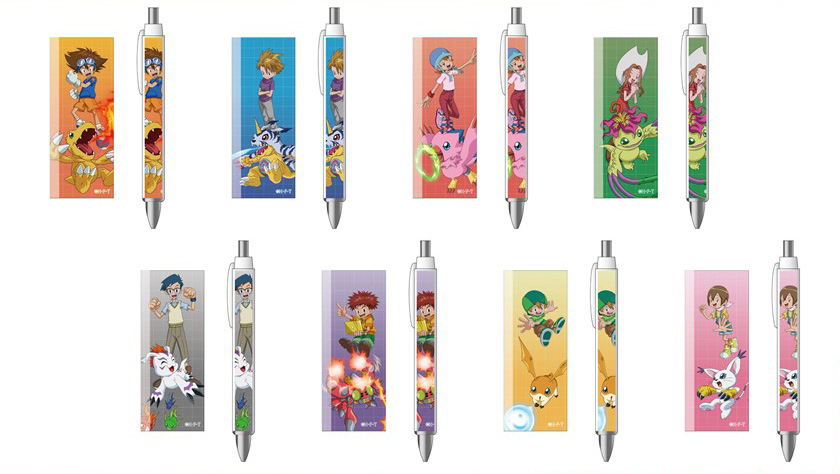 Ballpoint pens that each feature a character duo. There are 8 of them and they are each is 492 yen.
Taichi
,
Yamato
,
Sora
,
Mimi,
Jou
,
Koushiro
,
Takeru
,
Hikari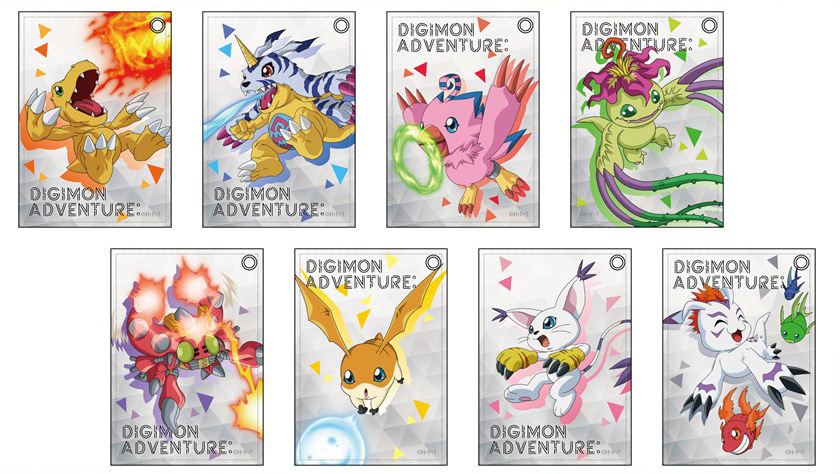 A pass case made from synthetic leather. There are 8 types and each is 984 yen.
Agumon
,
Gabumon
,
Piyomon
,
Palmon
,
Tentomon
,
Patamon
,
Tailmon
,
Gomamon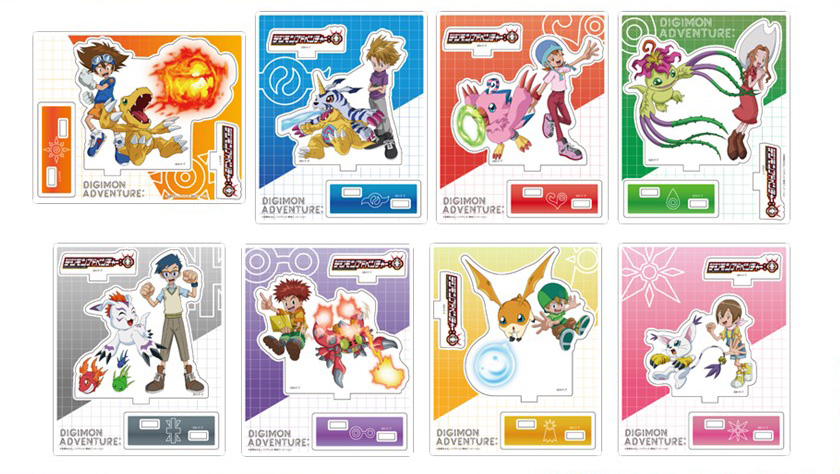 Acrylic stands! There are 8 types and each is 820 yen.
Taichi
,
Yamato
,
Sora
,
Mimi
,
Jou
,
Koushiro
,
Takeru
,
Hikari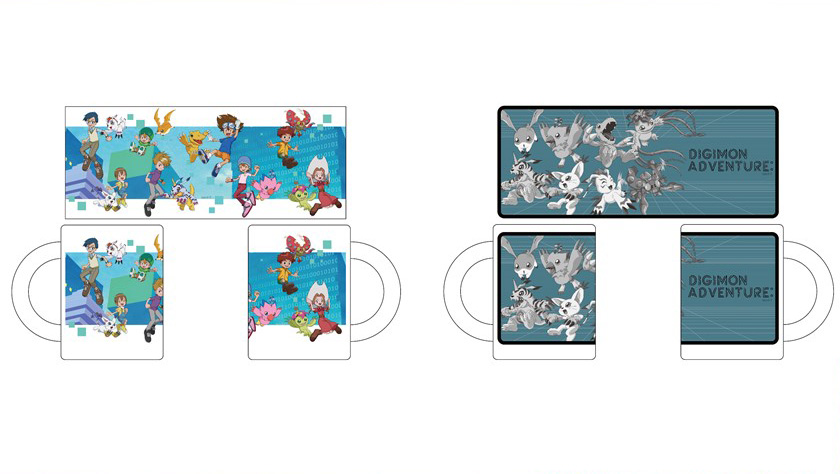 There are 2 types of mugs. The first features all the characters in full color with the network as the background. The second features the Digimon in monochrome in a digital space. Each mug is 1,230 yen.
Group
,
Illustration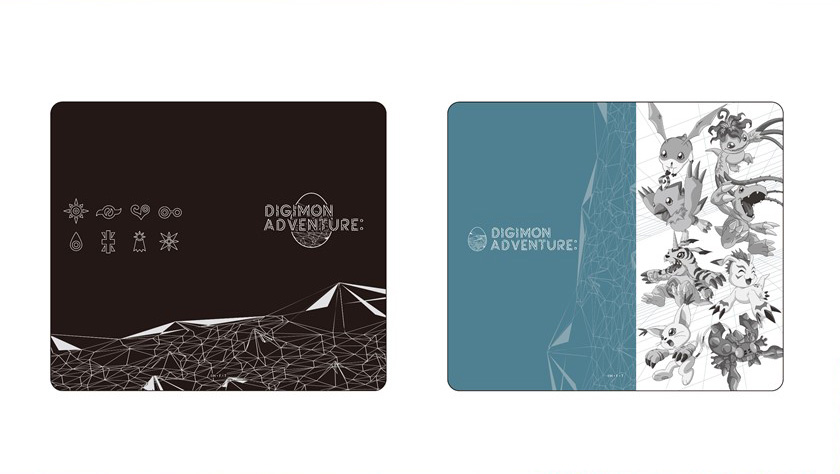 These notebook style phone cases has one featuring monochrome outlines of the 8 crests, while the other features the monochrome Digimon in the digital space, along with a nice digital motif (mountains?) along with a digiegg. Each is 2,870 yen.
Blazon
,
Illustration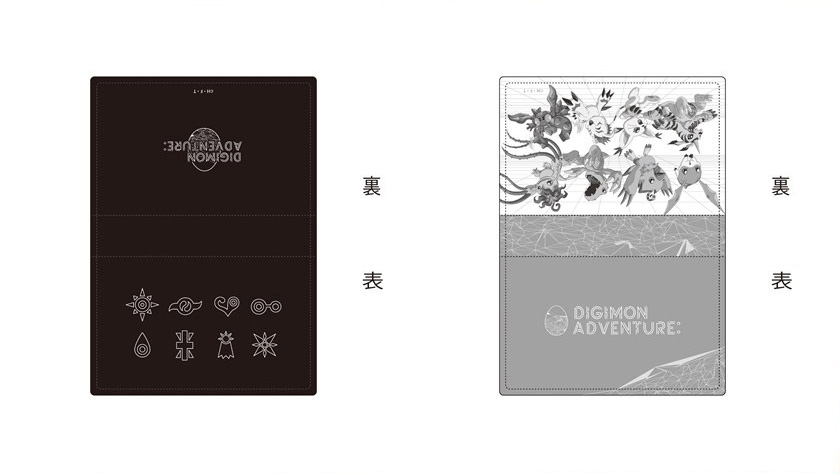 And then we have business card cases. These use the same motif as the tote bags and phone cases, except the design with the Digimon uses a more subtle gray. Each is 2,214 yen.
Blazon
,
Digimon
And on top of that, plushies!
San-ei-boeki recently said various Digimon plushies
they made would be re-released, but it wasn't clear exactly how many.
HLJ a large list that have orders open once again, although we aren't sure how many of these (at least at the moment) are formal rereleases, and how many just never went out of print (or simply had more stock found.) These all show as out of stock or backordered, which is because the rereleases all likely have the same item numbers, rather than being listed as new products. The rereleases are scheduled for June.
​
Small Plushies- These are all smaller plushes. They range in size slightly based on the character. For a rough example, Agumon is roughly 5.9 x 5.9 x 3.5 in inches.
Agumon
Gabumon
Gomamon
Patamon
Tailmon
Wizarmon
Wormmon
Guilmon
Renamon
Terriermon

​
Larger Plush Cushions- These are larger "cushion" plushes. For a size example, Terriermon is roughly 13.3 x 11.8 x 5.1 in inches.
Terriermon
Patamon
Tokomon

​
Plush Tissue Cases- These plushes act as covers to tissue boxes.
Patamon
Togemon
A rather large range of plushies going back a bit. If you missed out on any of these in previous batches, good time to nab them, as who knows when they will pop up again.
Plus the nice accessory items that were previously somewhat hard to get for importers.