Show User Social Media
Hide User Social Media
Joined

Sep 8, 2006
Messages

15,594
Product Re-Releases- Reboot Omegamon, Cards, Bandanas, Memo Pad, & High-End Posters
A small stack of product re-releases are coming up!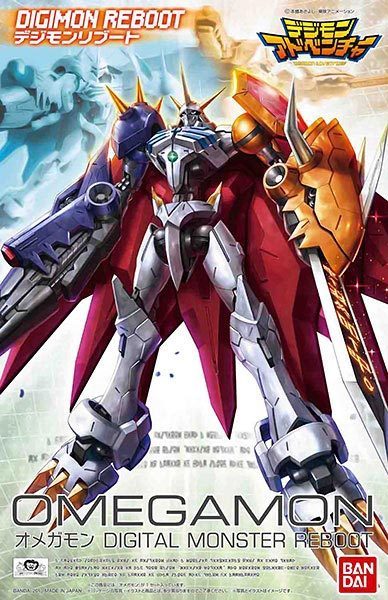 First up, another change to get the Digimon Reboot Omegamon model kit.
This model kit redesigns Omegamon into a more mecha style design, and despite a number of re-releases of Omegamon himself over the years, the've never gone ahead with another model kit in the line.
The new release will be out in September for 3,800 yen, but is already discounted at CDJapan to under $30: (affiliate link)
Digimon Reboot Omegamon Model Kit
Then for card fans...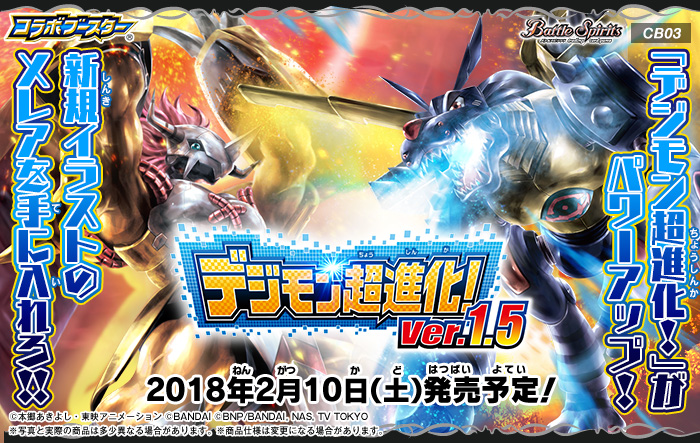 The Battle Spirits Digimon 1.5 set will be restocked this week in stores in Japan, so if you're missing cards you want, it might be worth looking around online at import shops this weekend.
The 1.5 set is the original set with a handful of differences: A few cards have new art, the 1.0 Raguelmon and Ophanimon Falldown Mode promo cards get new art versions and are included in the set, and there is a new card of Zubamon.
Then we have two more items from the recent pop-up shops getting standard releases.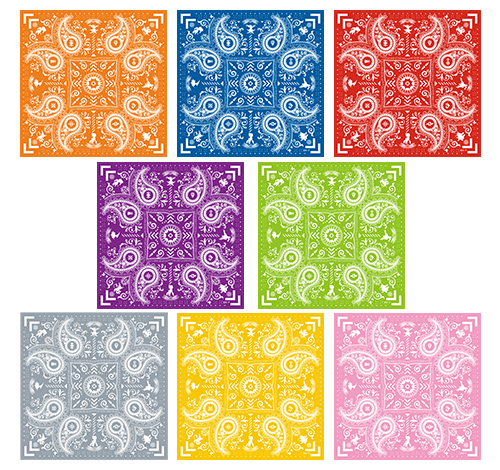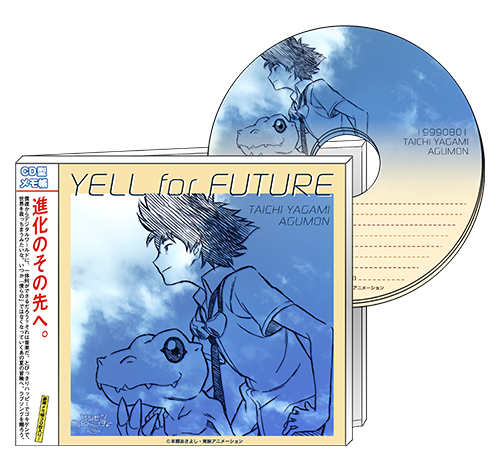 8 crest themed bandanas, each of which will be 1,080 yen and will be out in early July. Pre-Orders for these are already closed as they had been up for awhile, but the links are provided in case they open up again.
Plus the Taichi and Agumon CD-style memo pad for 864 yen which will be out in July.
These can all be pre-ordered at Amiami:
Bandana-
Courage
,
Friendship
,
Love
,
Knowledge
,
Sincerity
,
Reliability
,
Hope
,
Light
Taichi and Agumon CD-style Memo Pad
A number of items, all of which are generally pretty affordable, but there is one more set of items to go over, which are expensive enough that realistically none of us are going to get them...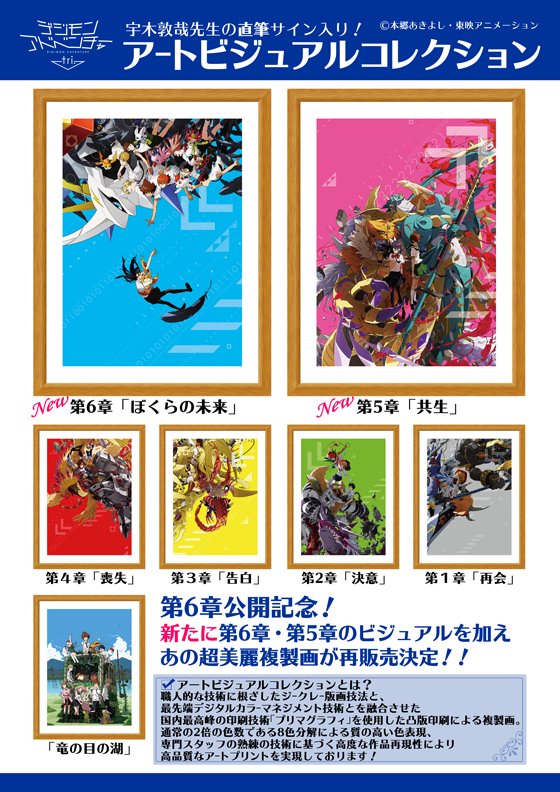 The Digimon Adventure tri. Art Visual Collection returns yet again!
These are super high end posters that are exclusive
to the Toei Store
.
They are each large A3 size (11.7 x 16.5 inches) prints of the poster done with a high end 8 color process.
Each comes already in a handmade wooden frame with backing board which increases the size to 15.5 x 20 inches.
All 7 posters (the 6 tri. theatrical posters, along with the train car poster) are open to pre-order again for a new shipment that will go out in August. They're 30,240 yen each.
To try and get one of the tri. Art Visual Collection prints...
You'll want to contact an intermediary to get these items sent to you. WtW is not affiliated with any, but here are a selection of intermediaries that have worked well for various WtWers and their friends in the past:
From Japan
Rider Proxy
Nippon-Yasan
You'll want to provide your chosen intermediary with the link to the item. Just copy paste the link to the product pages for what you want and send them a message about it and they'll take care of it after they discuss pricing and their policies with you. The links embedded in the news article for the products are exactly what you'll need to send them. Be aware the link Toei provides is for a search page, which may cause some issues...
Some of the intermediaries have a full storefront and may have the item listed, so you may want to check that first.