Show User Social Media
Hide User Social Media
Joined

Sep 8, 2006
Messages

16,417
The new Tokuban was relatively mild this time, but it doesn't mean there weren't a few interesting details!
There were a few small things that deserved a bit more of a look to them...
First up, a preview of the new art being made for the cover of the Digimon Tamers BD-Box. This will be the art that features on the box to the set.
The artwork is being drawn by Katsuyoshi Nakatsuru, who acted as character designer for Adventure, 02, Tamers, and Frontier.
It appears for Tamers he decided to do a take on the covers for the Adventure and 02 boxes, but since it's no longer an ongoing plot, swing the cover around to a different angle for a unique take on the style of cover we've previously seen for the BD-Boxes.
The lineart is quite great and when finished it should really look amazing.
Pre-orders are available for the Digimon Tamers Blu-ray box. It will be available April 3rd, 2018 for 53,800 yen. Early versions of the box will include a new Tamers audio drama written by Chiaka Konaka.
The first link is a CDJapan is an affiliate link that helps the site.
Digimon Tamers BD-Box
Digimon Tamers BD-Box Amazon Edition (includes F4 size (8.27 x 12.99 inches) fine board.)
Next up, a preview of figures we first saw two months ago...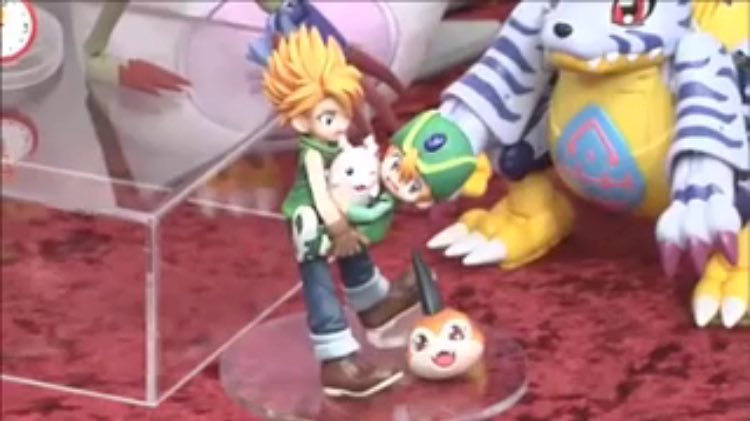 Color versions of the upcoming Digimon GEM siblings figures!
They look quite good, and hopefully we get some even better photo previews of these soon.
And last but not least...
It's a small shot, but our first real look at the box for the upcoming Digivolving Spirits figure of MetalGarurumon, which appears to feature new art by Kenji Watanabe.
Much like the WarGreymon box, the artwork appears to be drawn to represent the character as he appears in the toy, rather than a more generic version.
Digivolving Spirits MetalGarurumon is currently scheduled to come out at the beginning of 2018 and can still be pre-ordered (affiliate links.)
Digivolving Spirits MetalGarurumon at CDJapan
Digivolving Spirits MetalGarurumon at Amazon US
In addition to the preview of the box from the Tokuban, Digivolving Spirits is also featured in the new issue of Figure King magazine (No. 236.)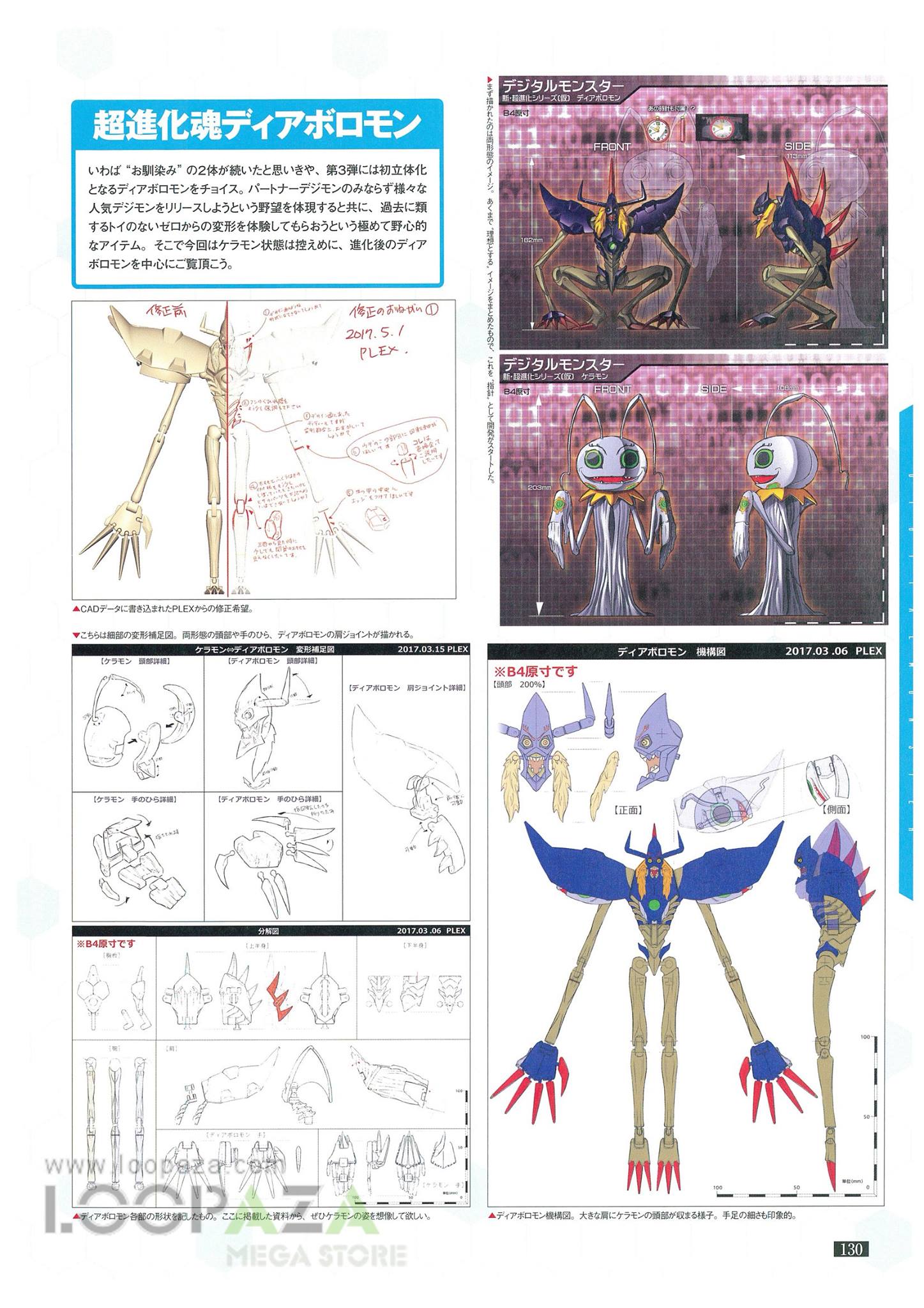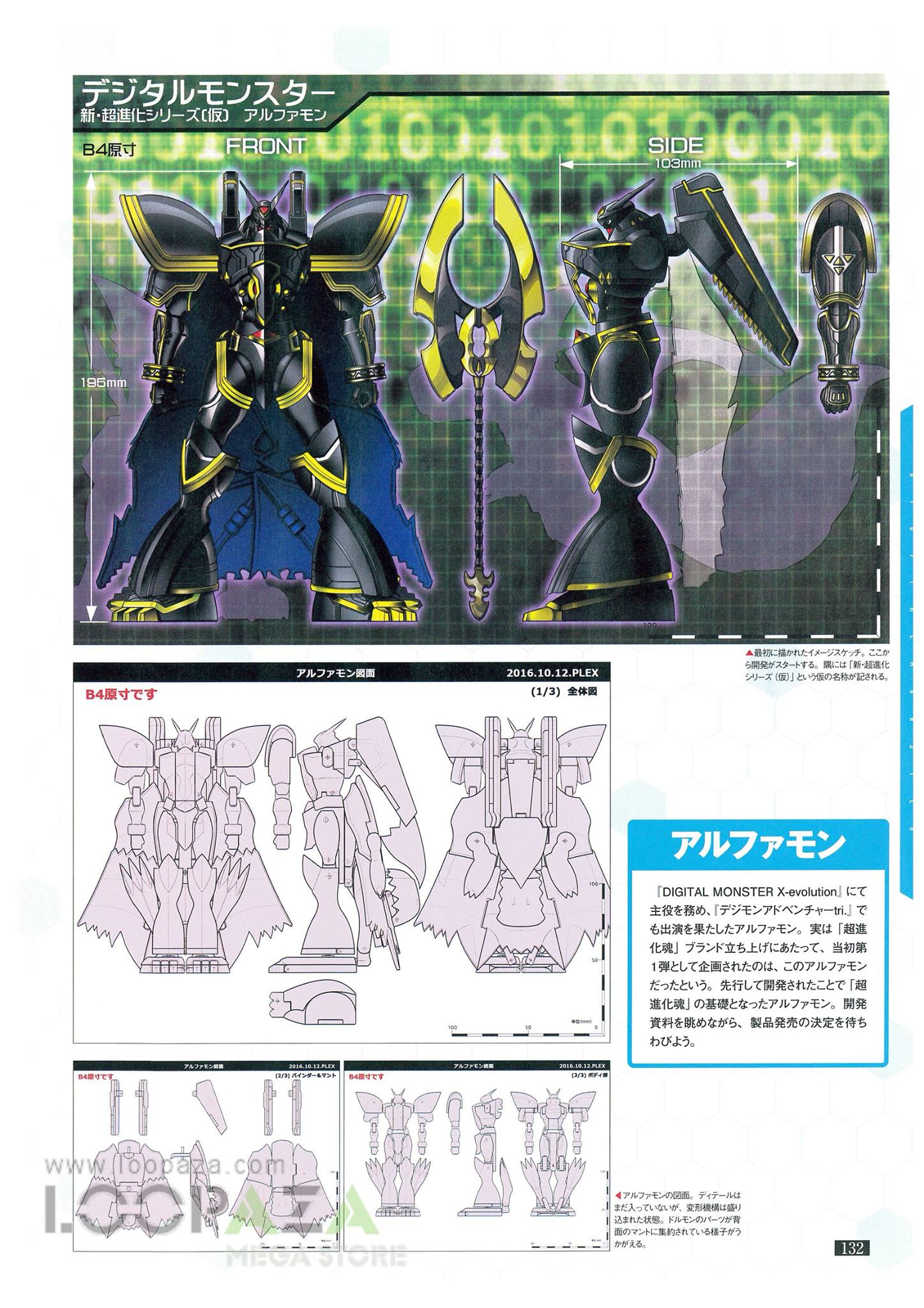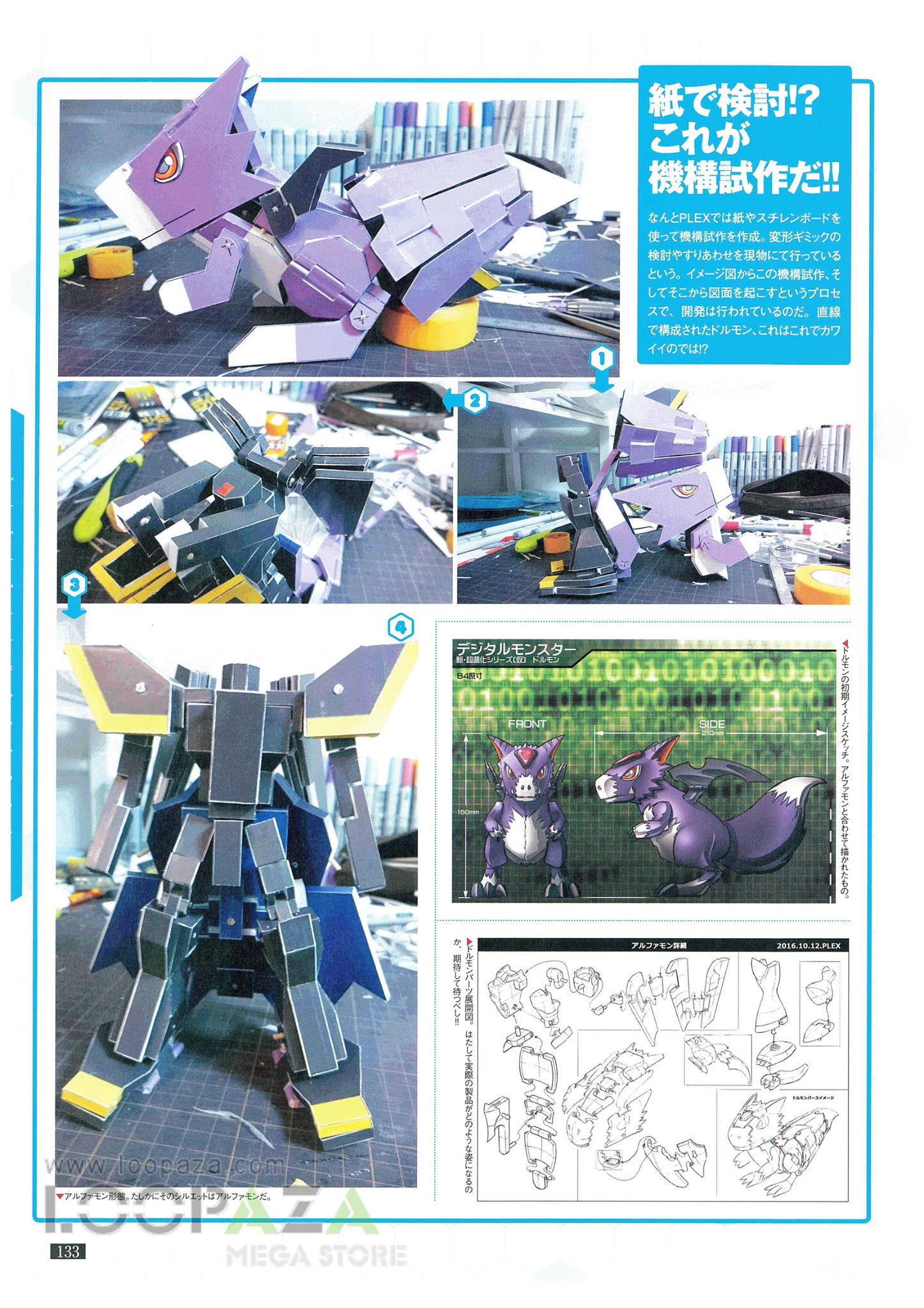 The previews of the first 4 figures we saw from the Digivolving Spirits line shows some of the excellent design work on the figures done by Plex (a design firm owned by Bandai.)
One nice detail is the design documents still have the dates on them, so we can see how far back some of the work was done compared to when we saw prototypes, etc.
Just a handful of neat previews of things we will be seeing next year.
Thanks to
deji_takehika
for the GEM snapshots and
Loopaza
for the Figure King scans.