Show User Social Media
Hide User Social Media
Joined

Sep 8, 2006
Messages

16,396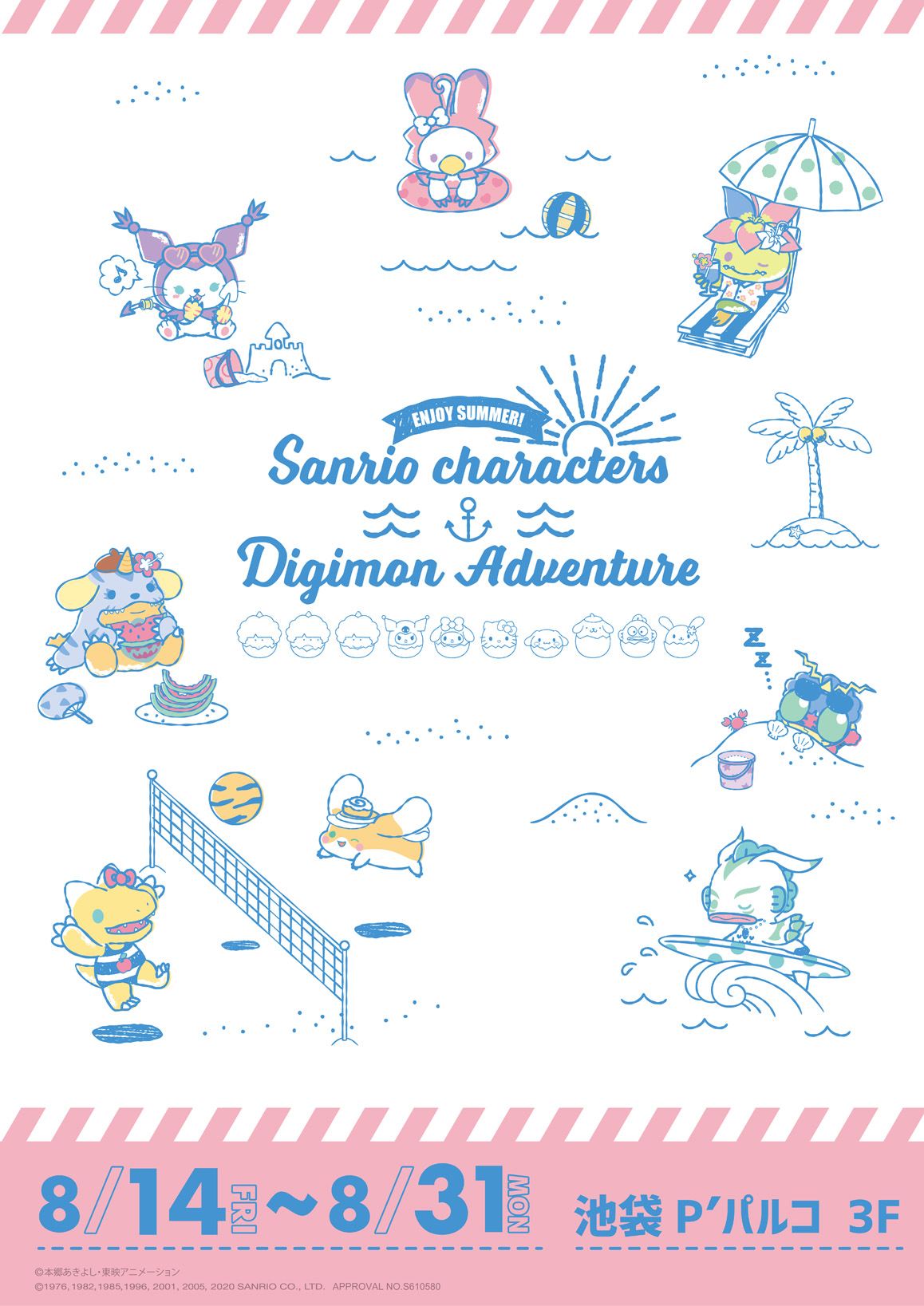 We only found out about
the Sanrio x Digimon Adventure Enjoy Summer Shop about a week ago, and
we already have product details
!
First up, the shop details...
The shop will be on the 3rd floor of the Ikebukuro P'Parco between August 14th and 31st.
The new key artwork has the Sanrio Digimon combination characters doing fun summer activities.
The character combination lineup is the same as last time:
Hello Kitty x Agumon
Pom Pom Purin x Gabumon
My Melody x Piyomon
Cinamoroll x Patamon
Hangyodon x Gomamon
Goropikadon x Tentomon
Usahana x Palmon
Kuromi x Tailmon
At the shop they will also be running a promotion for those who buy products...
If you spend at least 3,000 yen, you get to enter a prize lottery at the shop. The prizes are:
A Prize (9 winners)- A die cut cushion featuring the new art and logo on one side, with the logo on the other side.
B Prize (45 winners)- A full set of Sanrio x Digimon Enjoy Summer stickers.
C Prize (everyone else)- One of the Enjoy Summer stickers at random.
Onto the products!
All the products feature the new character art.
Can badges! There are 8 types of these and they cost 400 yen each. They are blindpacked.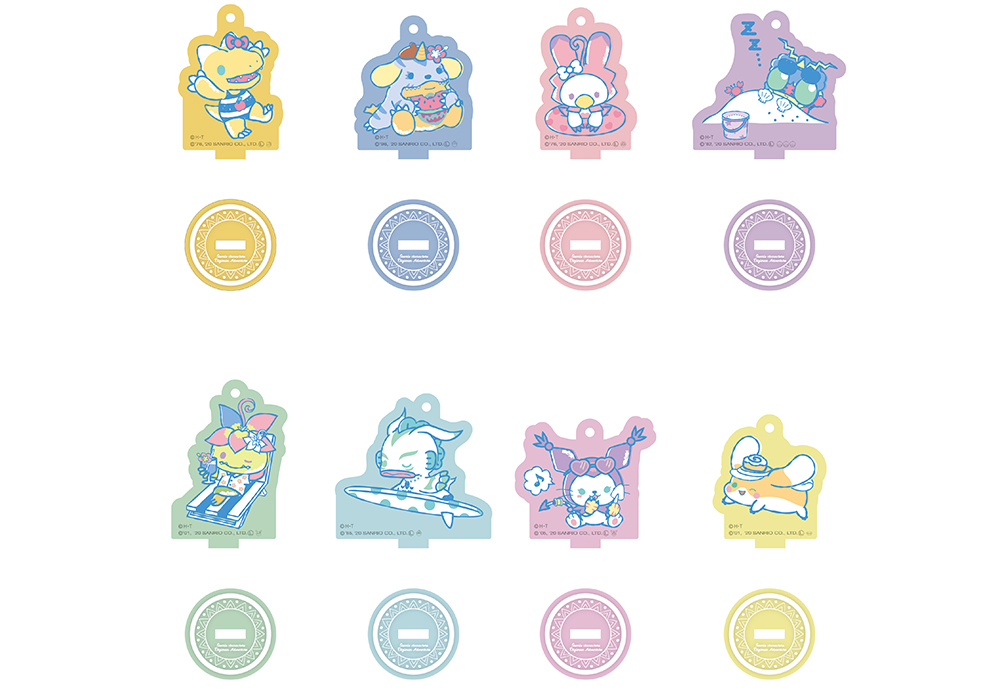 Mini Acrylic stands. There are also 8 type sof these, they are 600 yen, and they are blindpacked.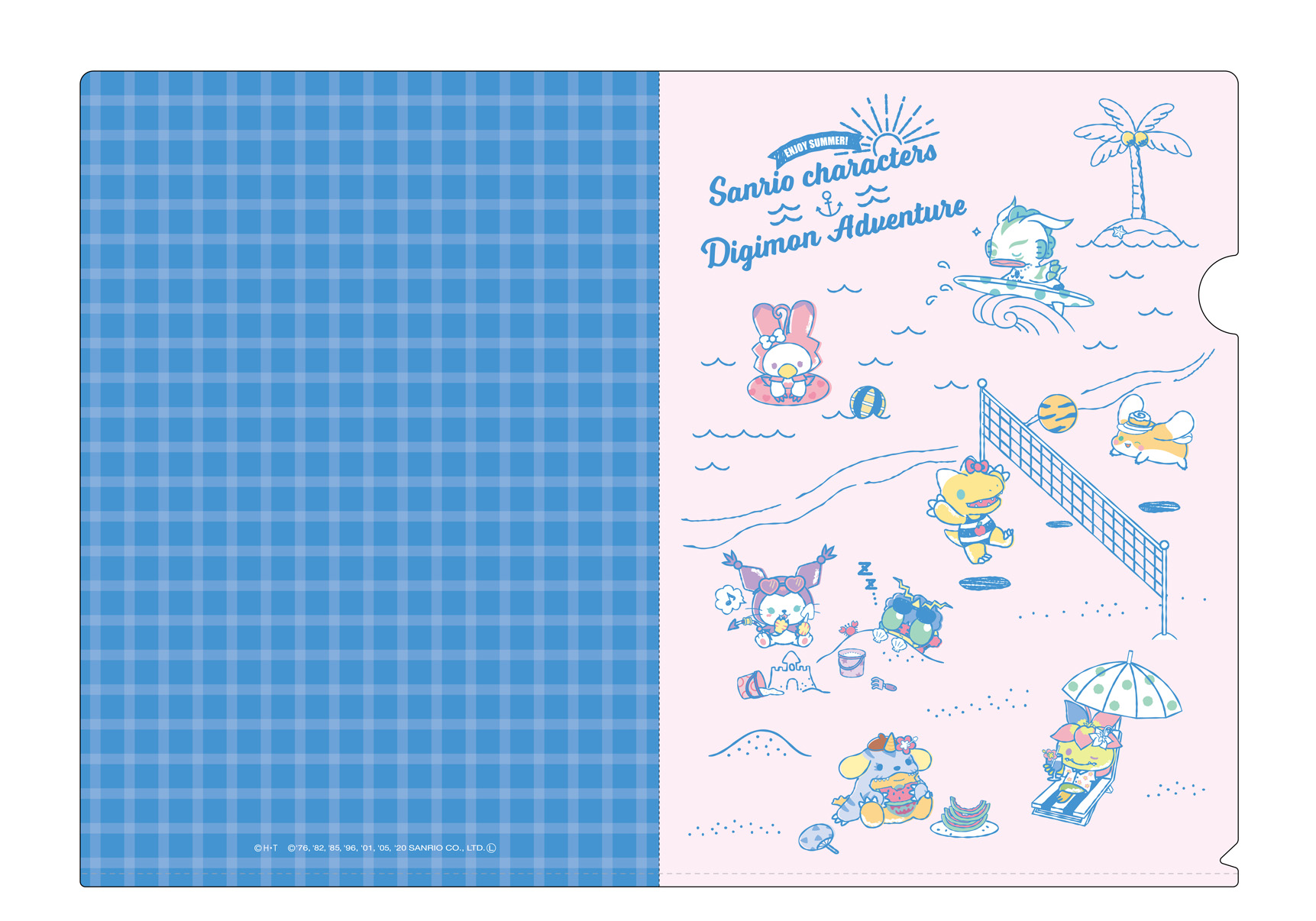 A clear file. It costs 400 yen.
8 different ballpoint pens. Each is 600 yen.
A mirror (based on the look, a small pocket mirror.) It's 800 yen.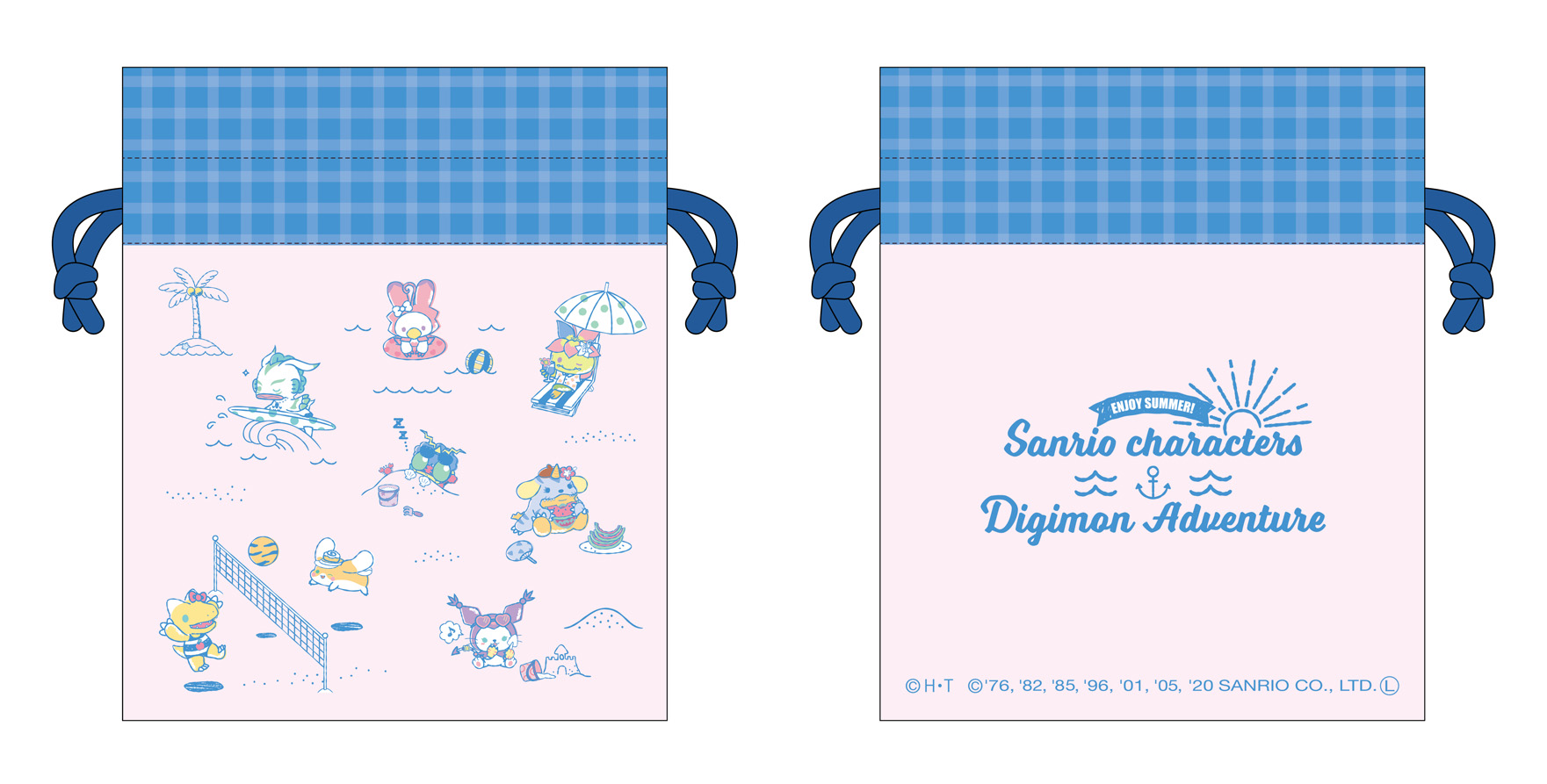 A drawstring pouch that costs 1,000 yen.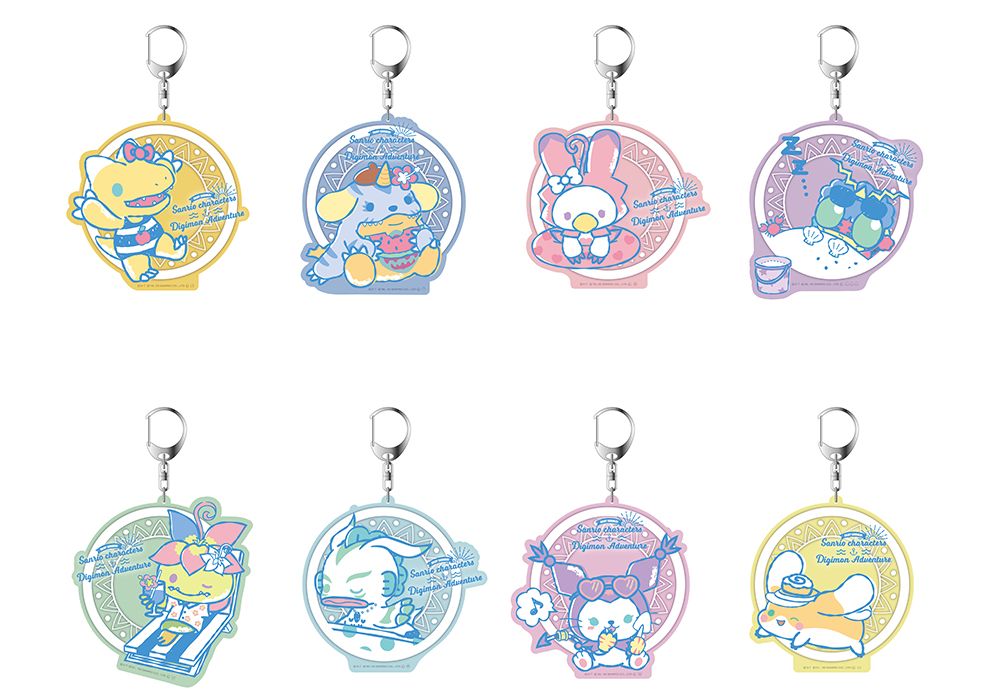 8 keychains that each cost 1,100 yen.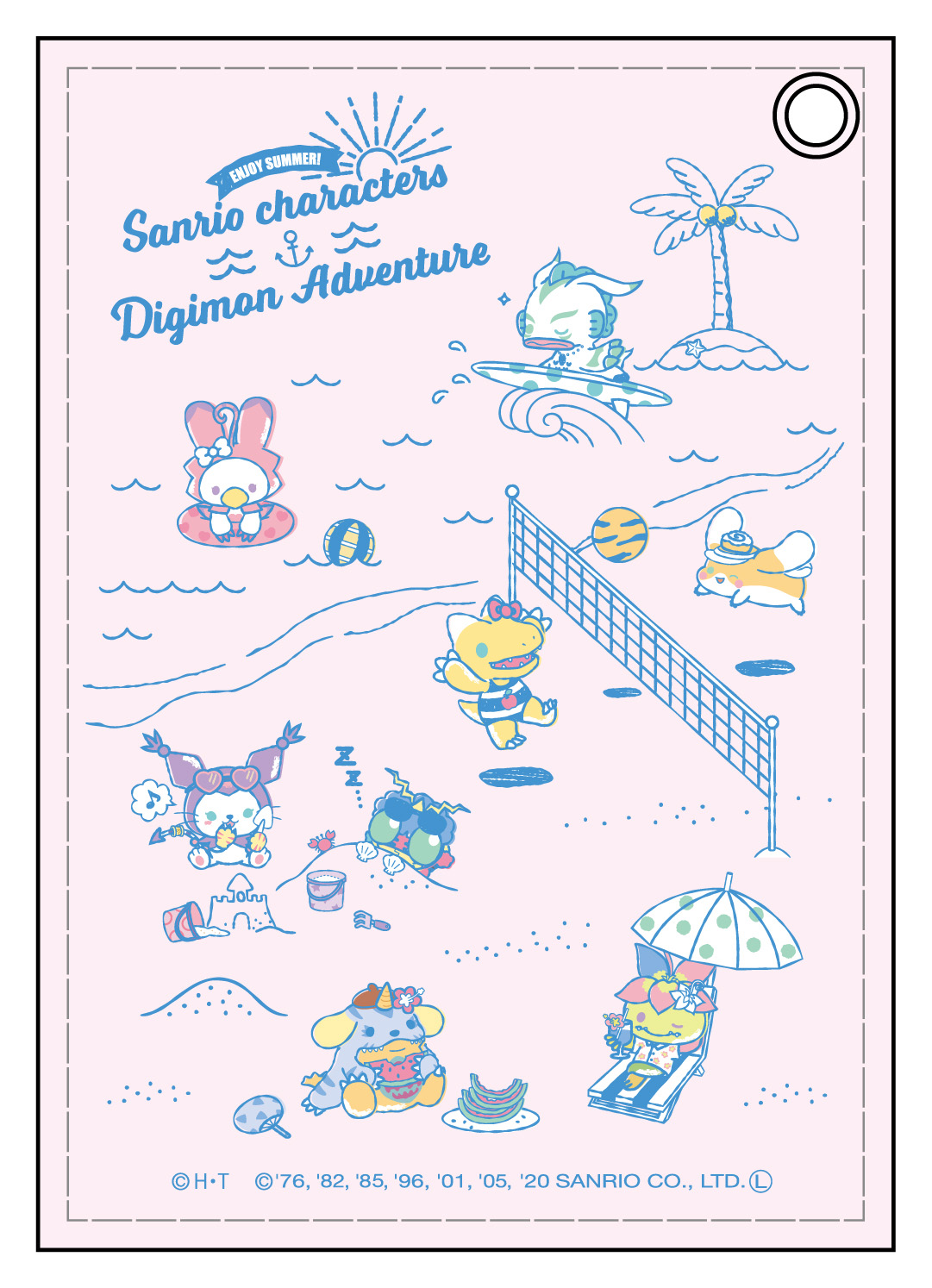 A pass case (synthetic) that costs 1,200 yen.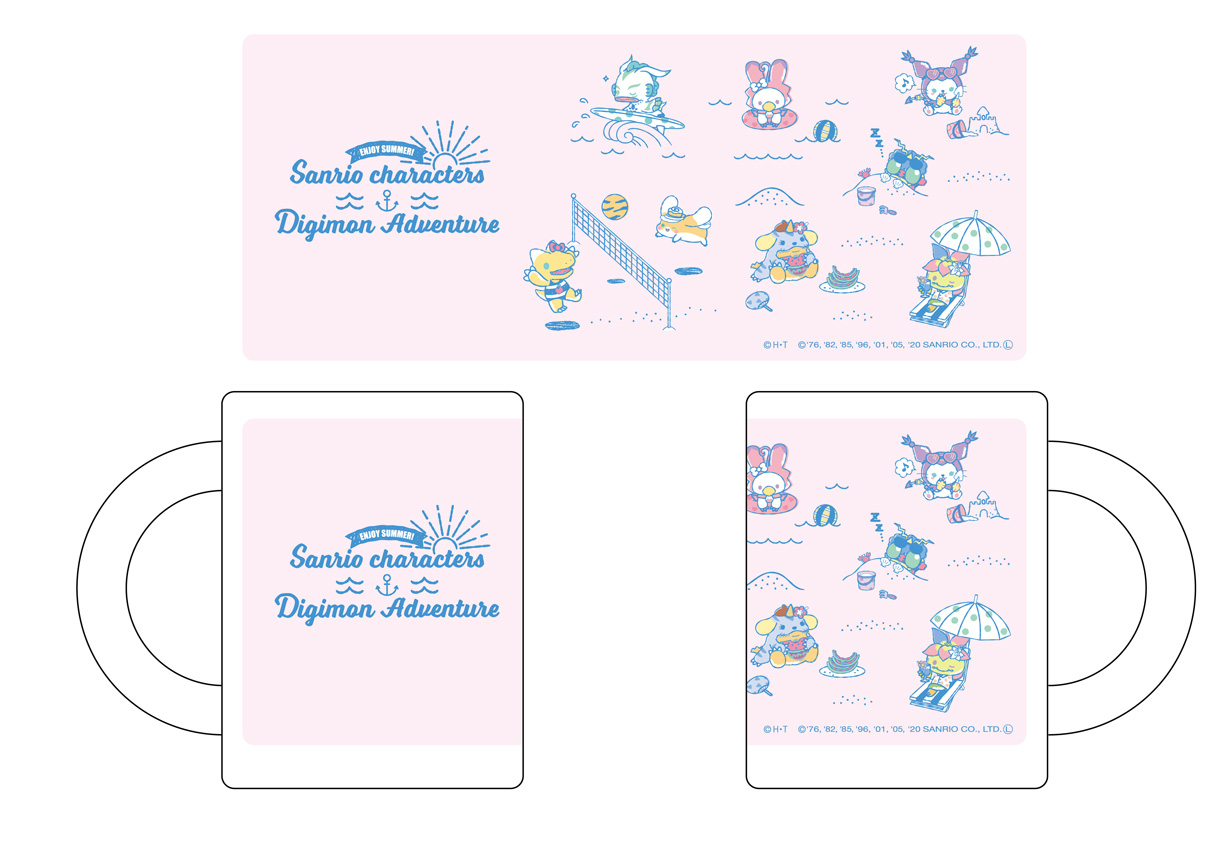 A glass mug that costs 1,500 yen.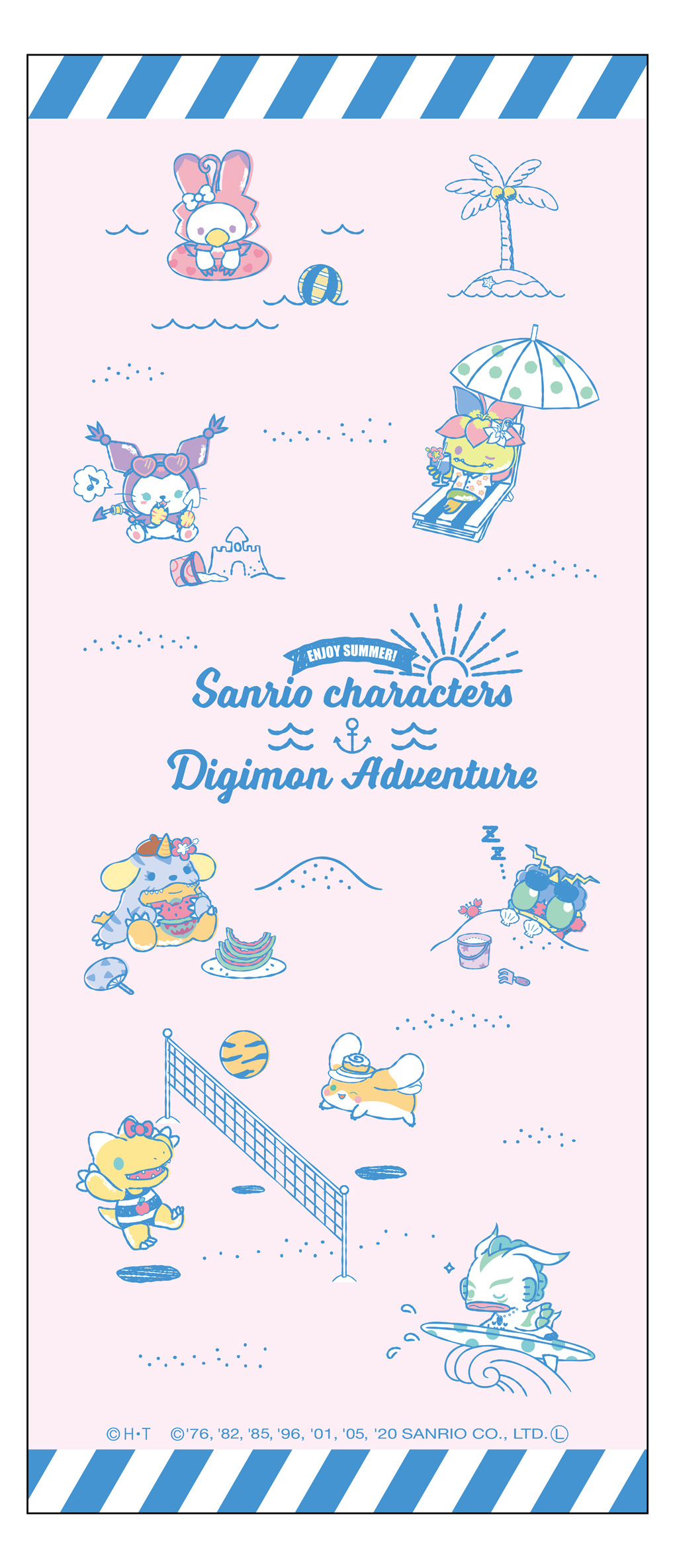 A face towel that costs 2,500 yen.
This time it looks like they are focusing mostly on accessory type items, on top of a few decorative things. Really nice artwork this time.
Like the prior Sanrio x Digimon shop, we expect these items will be made available online shortly.
Prior details for Sanrio x Digimon Enjoy Summer can be found
here
.
If you decide you can't wait for the online shop, or can't risk there not being one (but I'd suggest waiting.)...
You'll want to contact an intermediary to get these items sent to you. WtW is not affiliated with any, but here are a selection of intermediaries that have worked well for various WtWers and their friends in the past:
From Japan
Rider Proxy
Nippon-Yasan
Be aware many intermediaries do not carry items from specialty shops since they can't be ordered online. You will need to ask them and explain what you want very carefully (perhaps with a photo.) Some intermediaries will potentially still not be willing to get the item (or may only be willing to at great cost.) Realistically to get anything from the pop-up shop at a reasonable cost you'll have to find someone who is actually going and ask them to pick you up something.
You'll have much better luck with the items at the online store.
Some of the intermediaries have a full store front and may have the item listed, so you may want to check that first.