Show User Social Media
Hide User Social Media
Joined

Sep 8, 2006
Messages

16,660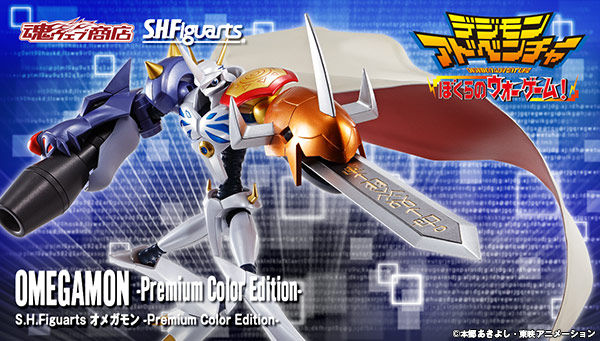 With pre-orders open for the SH Figuarts Omegamon Premium Color Edition figure, the official
Tamashii Nations blog recently posted a preview of the figure
.
The main focus of the preview is on changes between the new figure and the one from 2016 (which shares a mold with the new figure).
20 years have passed since the spring of 2000 and the release of Digimon Adventure: Our War Game. The Digimon, Omegamon, which was born by fusing with the strong feelings of many people is back in SH Figuarts.
I will introduce its charm!
*The photographs are of a coloring sample figure. It may differ from the actual product.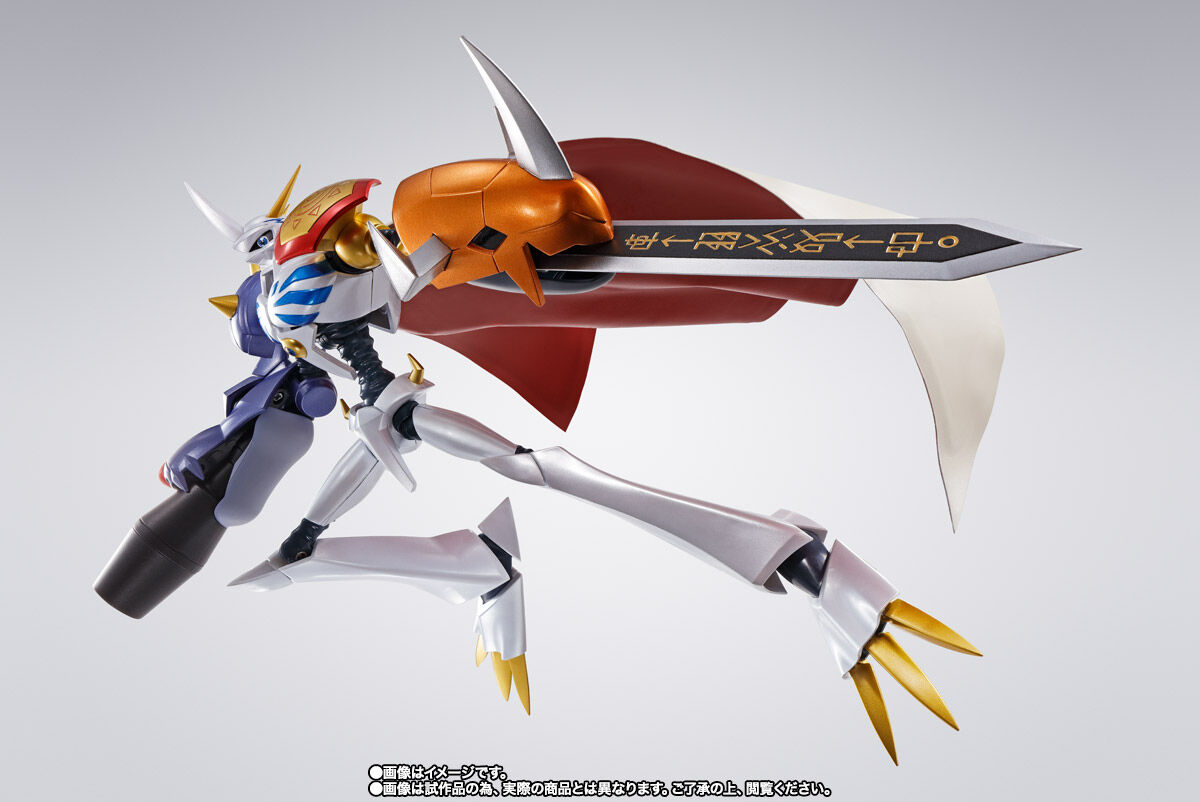 The highlights this time are the gorgeous body coloring and moveable cloak.
-Coloring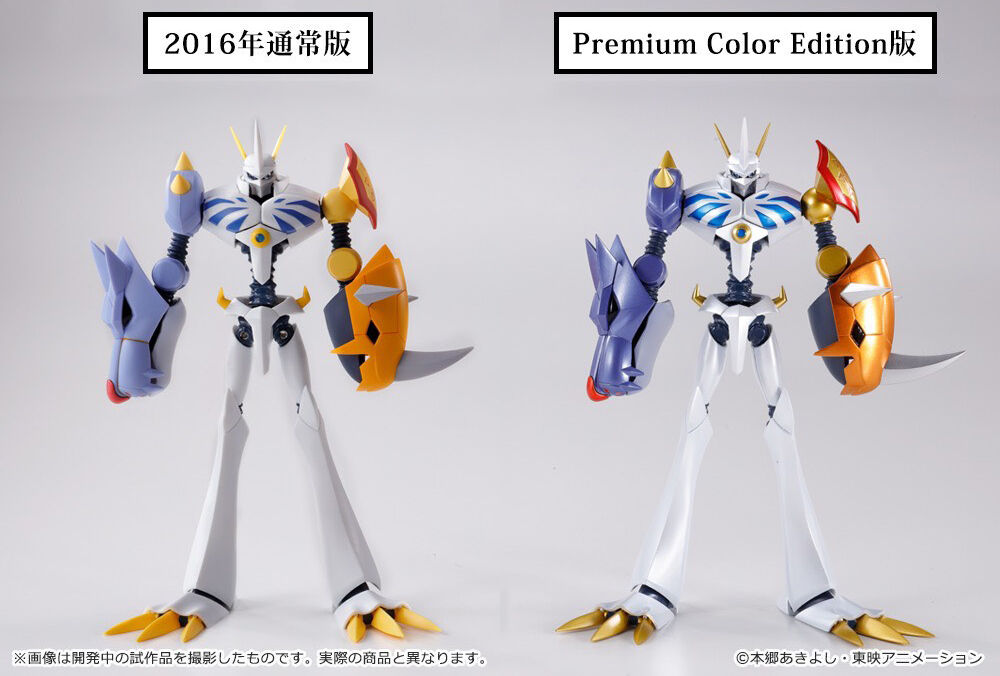 The 2016 figure was designed to be more faithful in coloring to the anime, the Premium Color Edition was designed to reproduce a more luxurious look with a white pearl (more creamy) coloring and metallic colors to produce a figure with unique charm and a different concept from the 2016 version.
In addition, this time the jointed parts of the hips have been reworked to make the stand portion less noticeable.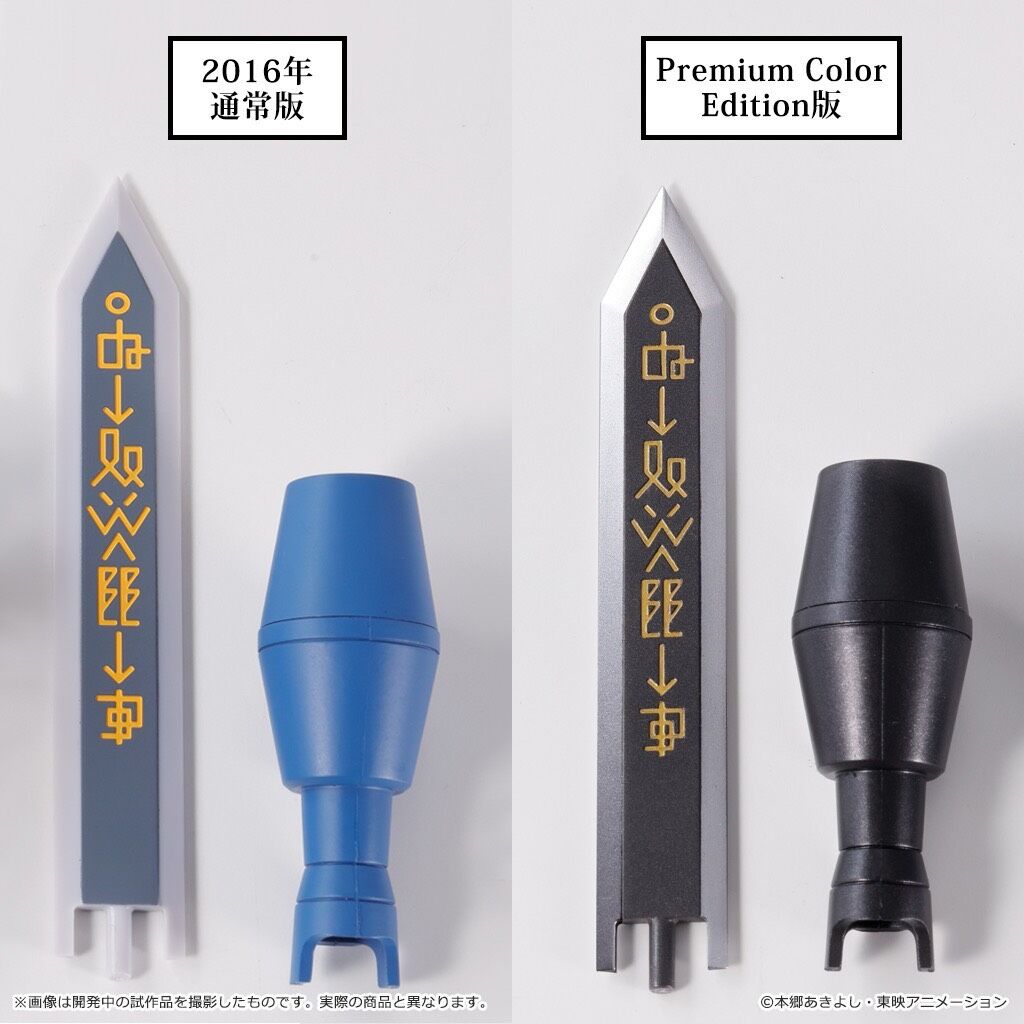 The Grey Sword and Garuru Cannon are also given a look akin to the main body with a strong metallic texture and flair.
Here are action scenes using these.
-Movable Cloak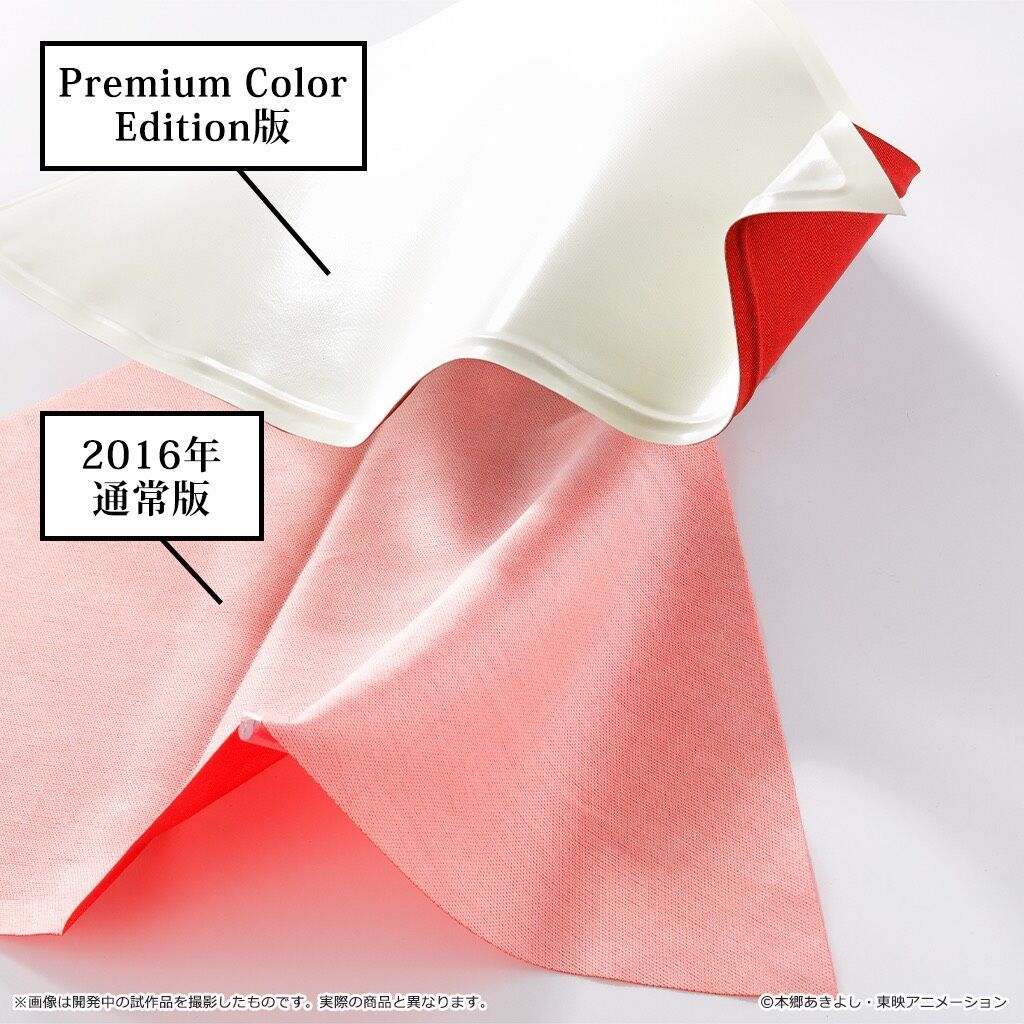 The cloak from the Premium Color Edition combines two cloths and inner wire framing. This makes it easier to play and pose with. The photo above is of trial versions at the factory compared to the old cape.
They were particular about the texture and color. The white appears quite glossy when exposed to white, and compliments the pearl white of the main body. The red, which is shadowed in the cloak has a matte texture to it, giving the figure some more personality when against it.
Originally the color of the cloak was meant to be creamier than the color of the body, and the Premium Color Edition reproduces the color of the cloak.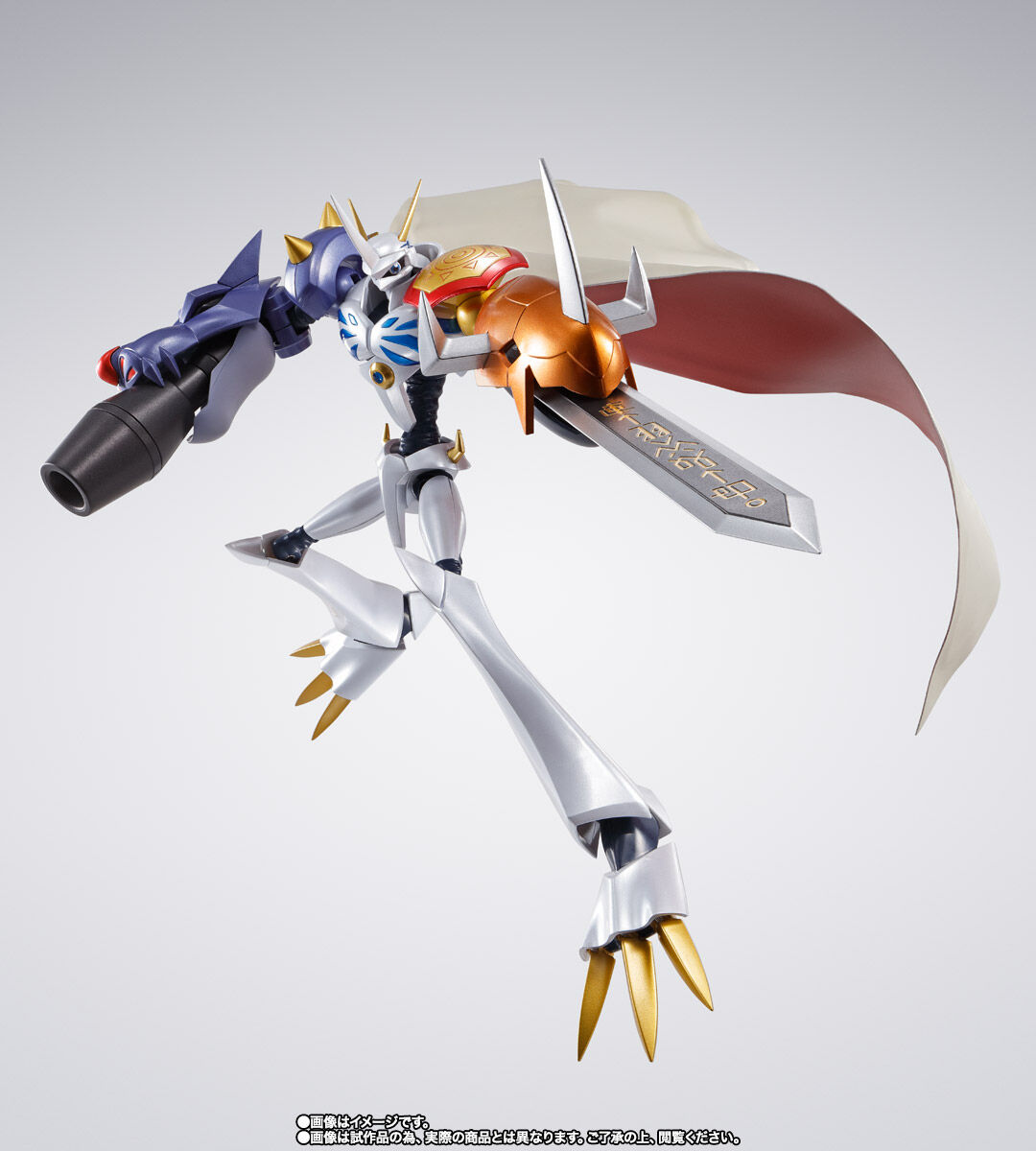 -Accessories
The 2016 Omegamon came with Taichi and Yamato minifigures on the shoulders, and it was designed specifically to reproduce the scene from the film and was designed to work with the color of the main body.
The figures are not on Omegamon this time, but the stand has been partially improved. It has been specialized for action scene posing. The pivot on the support has been made slightly bigger and longer, which allows Omegamon to be held up and take action shots of the figure flying, which is more like Omegamon.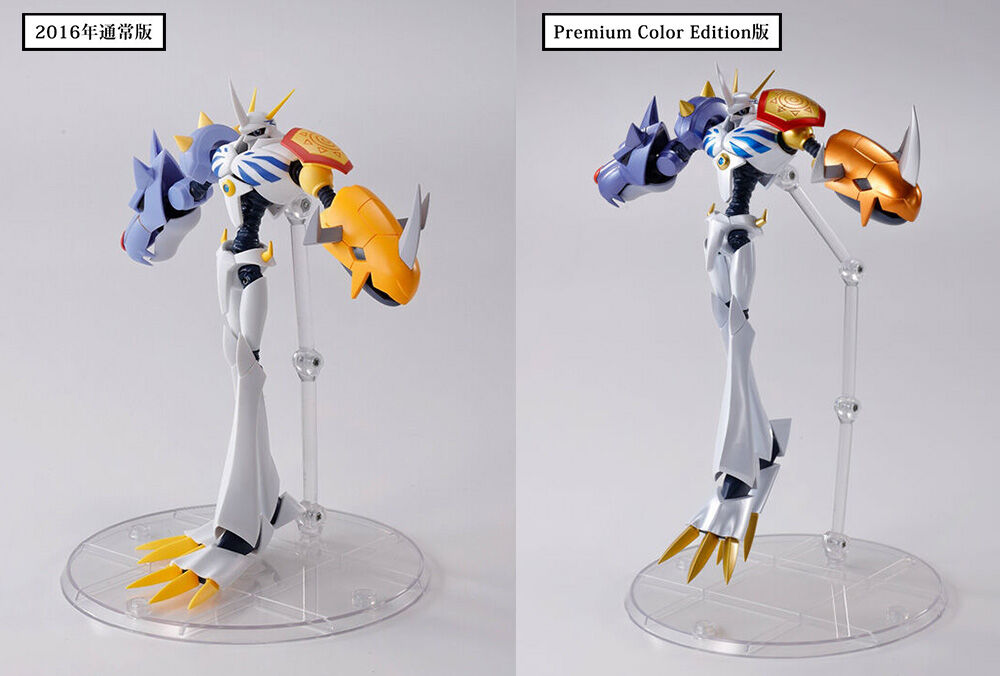 Pre-orders are now open for SHFiguarts Omegamon Premium Color Edition
. Don't miss this new development of SHFiguarts Digimon!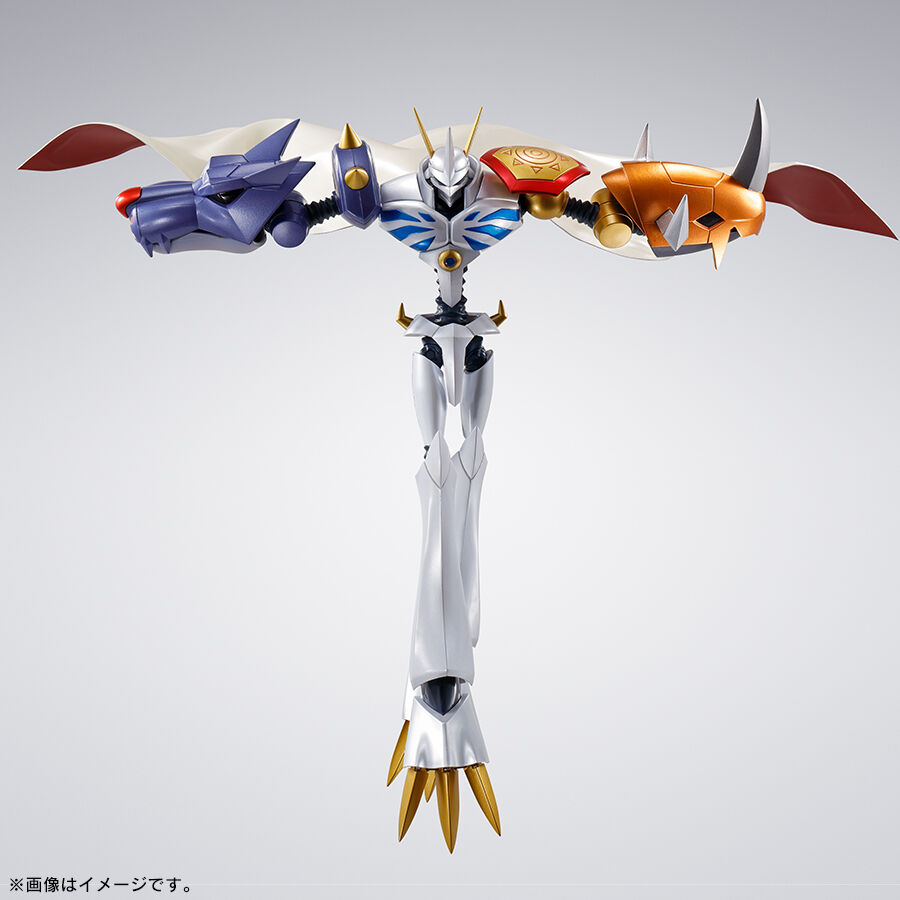 Just a nice quick preview of the new Omegamon figure, with a big focus on the changes from the original figure.
Omegamon figures are always popular, and with no intermediary, or even import shop, needed to order this one, it'll likely be extremely popular.
Thanks to onkei for translation help.