Show User Social Media
Hide User Social Media
Joined

Sep 8, 2006
Messages

12,852
Been awhile since one of these came up...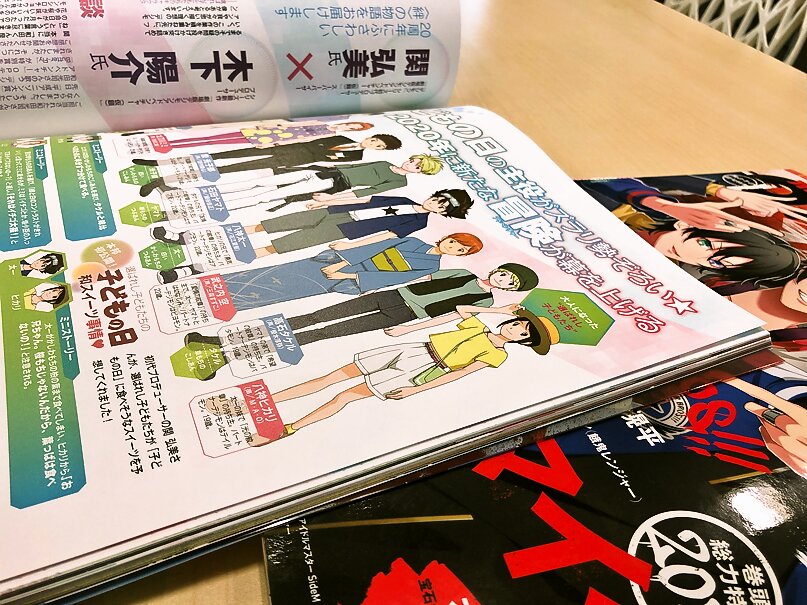 The Spring 2019 issue of Otomedia Plus has a Digimon Adventure 20th Anniversary film spread.
The issue (also branded as the May issue) is out April 10th.
The spread includes the artwork we've seen of the characters, along with an interview with Supervisor (& original Adventure producer) Hiromi Seki and Producer Yosuke Kinoshita.
At the moment we just have a teaser image that Otomedia put out, but hopefully good quality images show up so we can see if anything new is in the text.
Update- Various tweaks to the translated details thanks to onkei. The image is still small, so various details aren't fully readable yet.
The red/blue boxes go over basic profile info (their age, their Digimon, their crest, etc.)
The green boxes underneath are Seki Hiromi's guesses on what kind of mochi they would like to eat on Children's Day: (readable ones, or extrapolated guesses based on what can be read)
Takeru- Kusa-mochi with tsubuan
Yamato- Kusa-mochi with koshian
Taichi- Kashiwa-mochi with tsubuan
Koushiro- Kashiwa-mochi with koshian
The larger green boxes are super short stories about characters eating their preferred mochi.
Hopefully better images and more details soon.
This is from the Spring 2019/May issue of Otomedia Plus,
which can be ordered from CDJapan
(affiliate link.)