Show User Social Media
Hide User Social Media
Joined

Sep 8, 2006
Messages

12,566
Time for a preview of a home video extra!
If the embed doesn't work,
here is a direct link
.
The first announced extra for tri. Part 6 on home video are re-edited evolution scenes. Each one will show a character's evolutions in a row, with re-edited audio (they don't clarify if this is just the music, or also the evolution dialogue.)
They put up Agumon's as a preview of the extra, but ones will also be included for Gabumon, Piyomon, Tentomon, Palmon, Gomamon, Patamon, and Tailmon.
The Blu-ray details themselves are what we were told awhile ago...
A transparent sleeve with an Uki Atsuya drawn cover in digipak style packaging for it's initial production run.
As physical bonuses they will include 8 pages of line notes and a 16 page booklet.
Past the evolution clips, no other on disc features have been announced yet.
It will swap to normal Blu-ray and DVD style cases with an insert and no longer include the booklet once these sell out.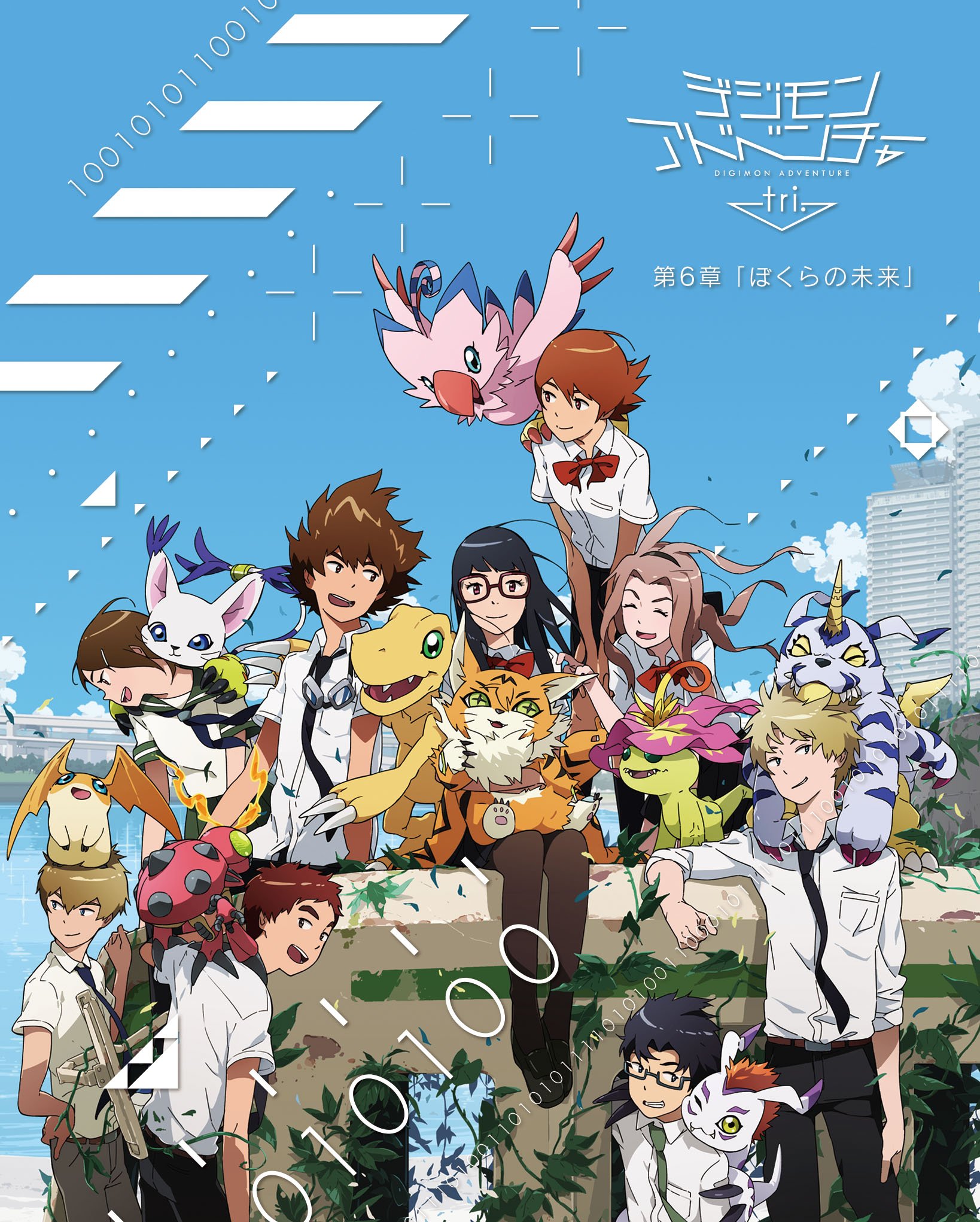 The DVD will be 7,000 yen and the Blu-ray will be 8,000 yen and be available June 2nd.
The Amazon bonus this time will be a box to hold all 6 of the initial production run digipaks.
tri. Part 6 is currently available to pre-order. Update- Added CDJapan affiliate links for the non-Amazon versions.
Digimon Adventure tri. Part 6 Blu-ray
Digimon Adventure tri. Part 6 Blu-ray (Amazon Version)
Digimon Adventure tri. Part 6 DVD
Digimon Adventure tri. Part 6 DVD (Amazon Version)
The previous home video thread is
here
.