Show User Social Media
Hide User Social Media
Joined

Sep 8, 2006
Messages

15,788
Another lotto!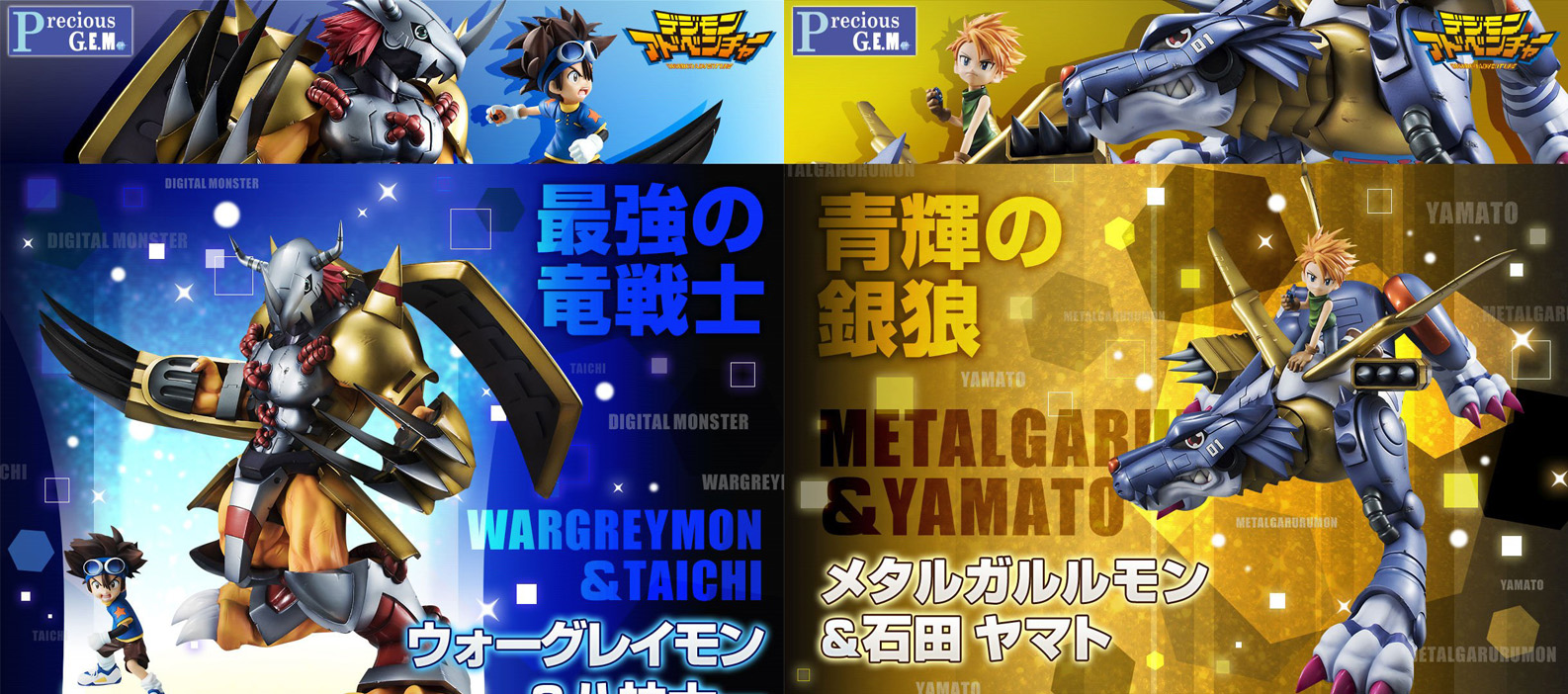 While the Heisei lotto is going on
, Premium Bandai has announced another one to celebrate the upcoming New Year.
They're going to have limited stock of a number of items to celebrate and 2 of them are Digimon items! And it's the first 2 Precious GEM figures! These are most likely extra stock that was made in case of issues that would require replacements or simply extras they decided to hold onto for whatever reason that they've decided is time to sell off.
These items won't be gotten by any of us, but it's nice to see them back in a limited fashion.
The items are:
Precious GEM WarGreymon with Taichi
for 20,736 yen.
Precious GEM MetalGarurumon with Yamato
for 20,736 yen.
The lottery can be entered by people in Japan by clicking the big orange button towards the bottom of each items product page.
The lottery winners who can purchase the items will be announced on January 16th, the day after the lotto application ends.
Both Precious GEM figures were from earlier this year and are getting harder to find as time goes on.
I don't expect any intermediaries will want to try dealing with a lotto, but if you want to try...
You'll want to contact an intermediary to get these items sent to you. WtW is not affiliated with any, but here are a selection of intermediaries that have worked well for various WtWers and their friends in the past:
From Japan
Rider Proxy
Nippon-Yasan
The Bandai Premium store has also chosen to affiliate themselves/recommend a few potential shops to be used as intermediaries for non-Japanese buyers:
Buyee
From Japan
(this From Japan link shows various items that they waive commission fees for.)
Samurai Buyer
DEJapan
You'll want to provide your chosen intermediary with the link to the item. Just copy paste the link to the product pages for what you want and send them a message about it and they'll take care of it after they discuss pricing and their policies with you. The links embedded in the news article for the products are exactly what you'll need to send them.
Some of the intermediaries have a full storefront and may have the item listed, so you may want to check that first.