Show User Social Media
Hide User Social Media
Joined

Sep 8, 2006
Messages

12,707
Time for the third item in the Digimon Premium Art Series!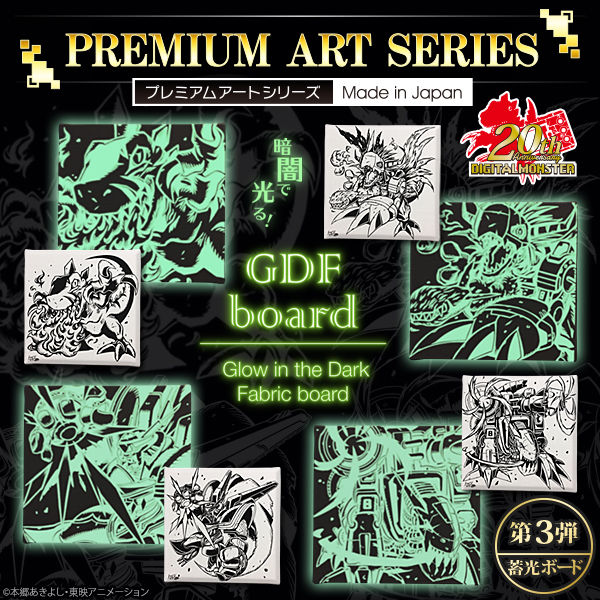 The Premium Art Series is a line of high end items with artwork by Kenji Watanabe made in Japan with premium processes and materials for the 20th Anniversary of the Digimon franchise.
First there was business card cases, then there were some very nice coin cases.
This time we have high end fabric boards.
These boards use a high end cotton cloth canvas over a wood frame to show off Kenji Watanabe artwork featuring 4 well known Digimon.
The artwork here uses the Tyranomon and MetalGreymon artwork that was used on the first two Premium Art items, but also uses new art of two more well known Digimon.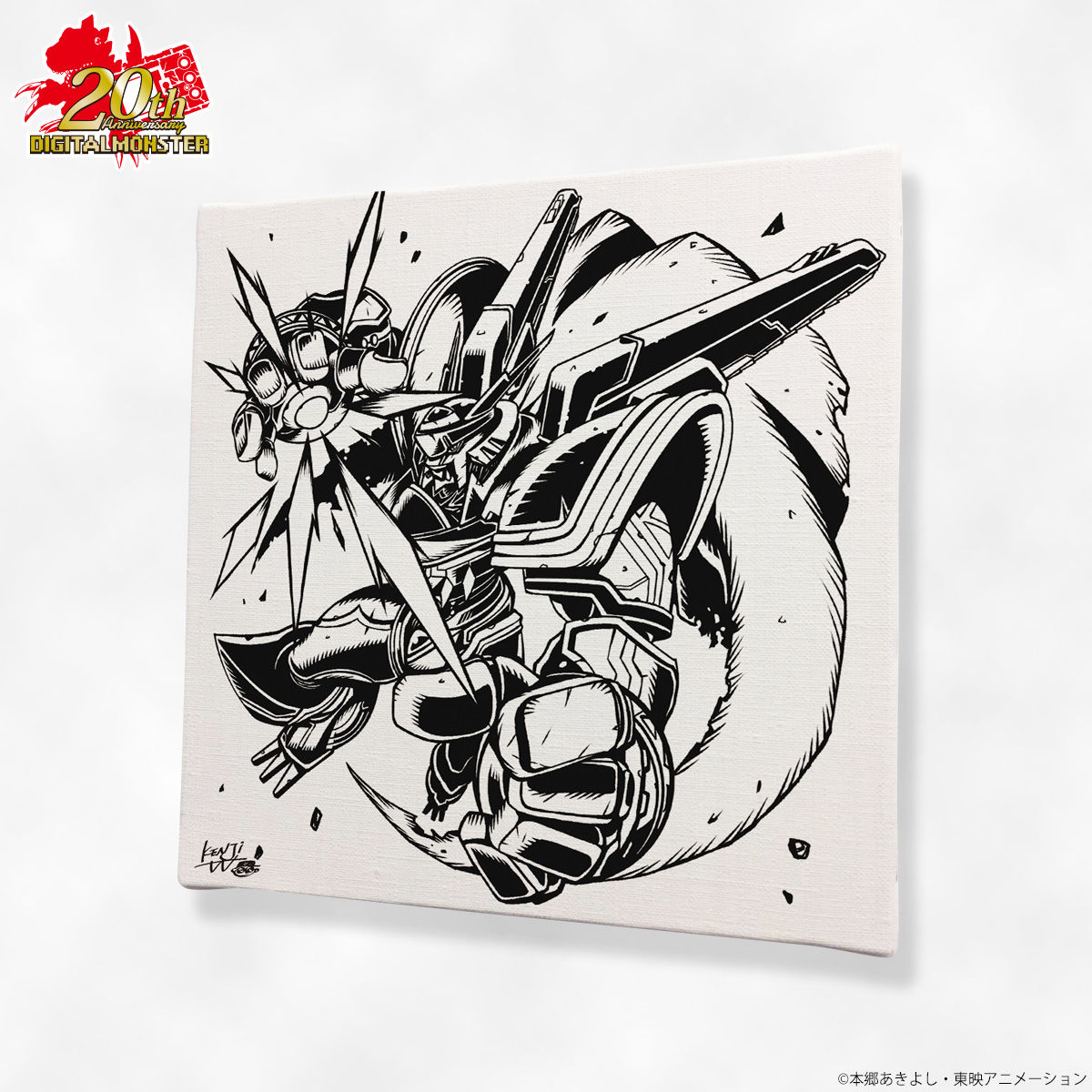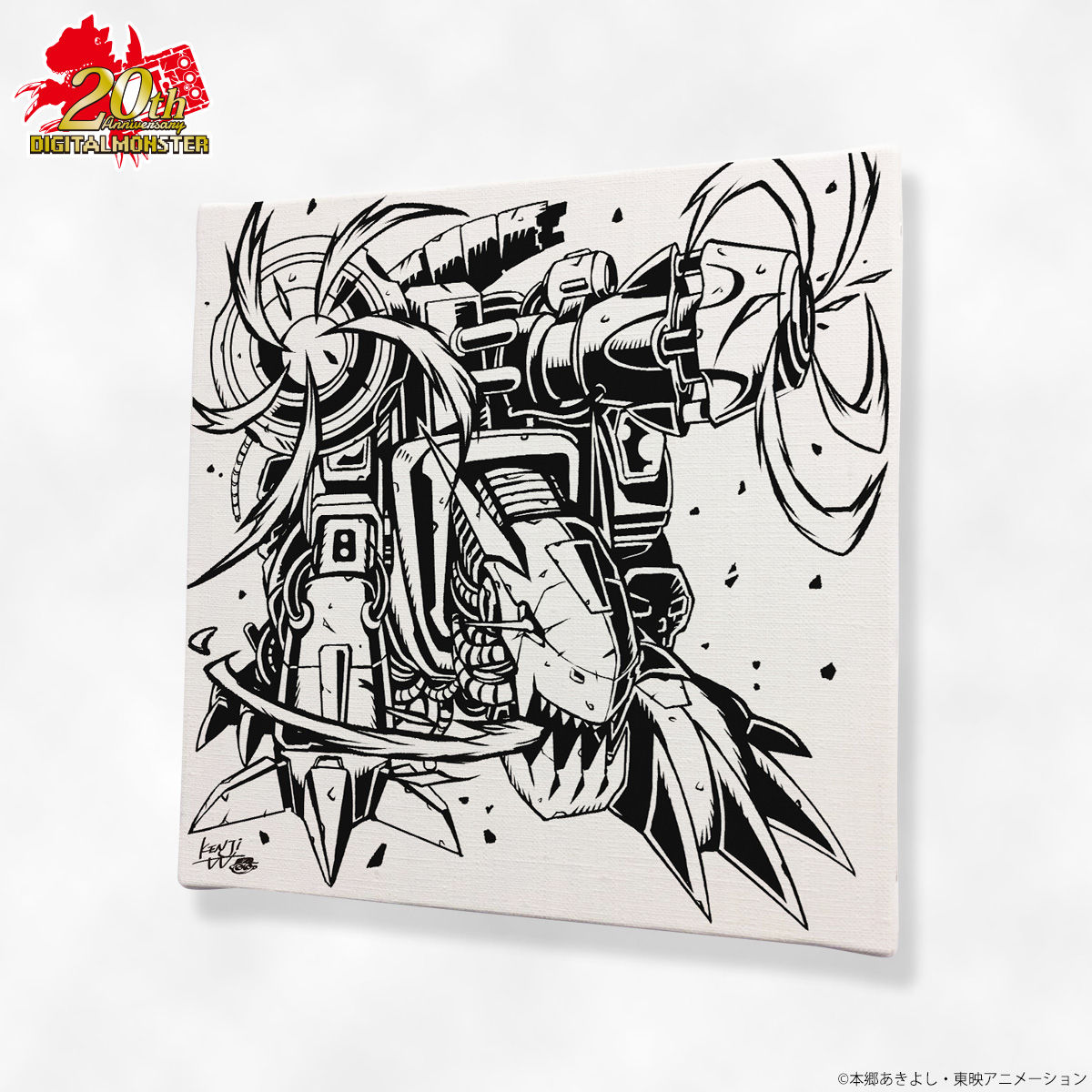 Alphamon and Mugendramon!
Each is roughly 8.85 x 8.85 inches.
This type of product with black ink over a bright white canvas would normally look striking on a wall, and would be worth getting if that was all the canvas had on it... but there is a surprise when the lights go out...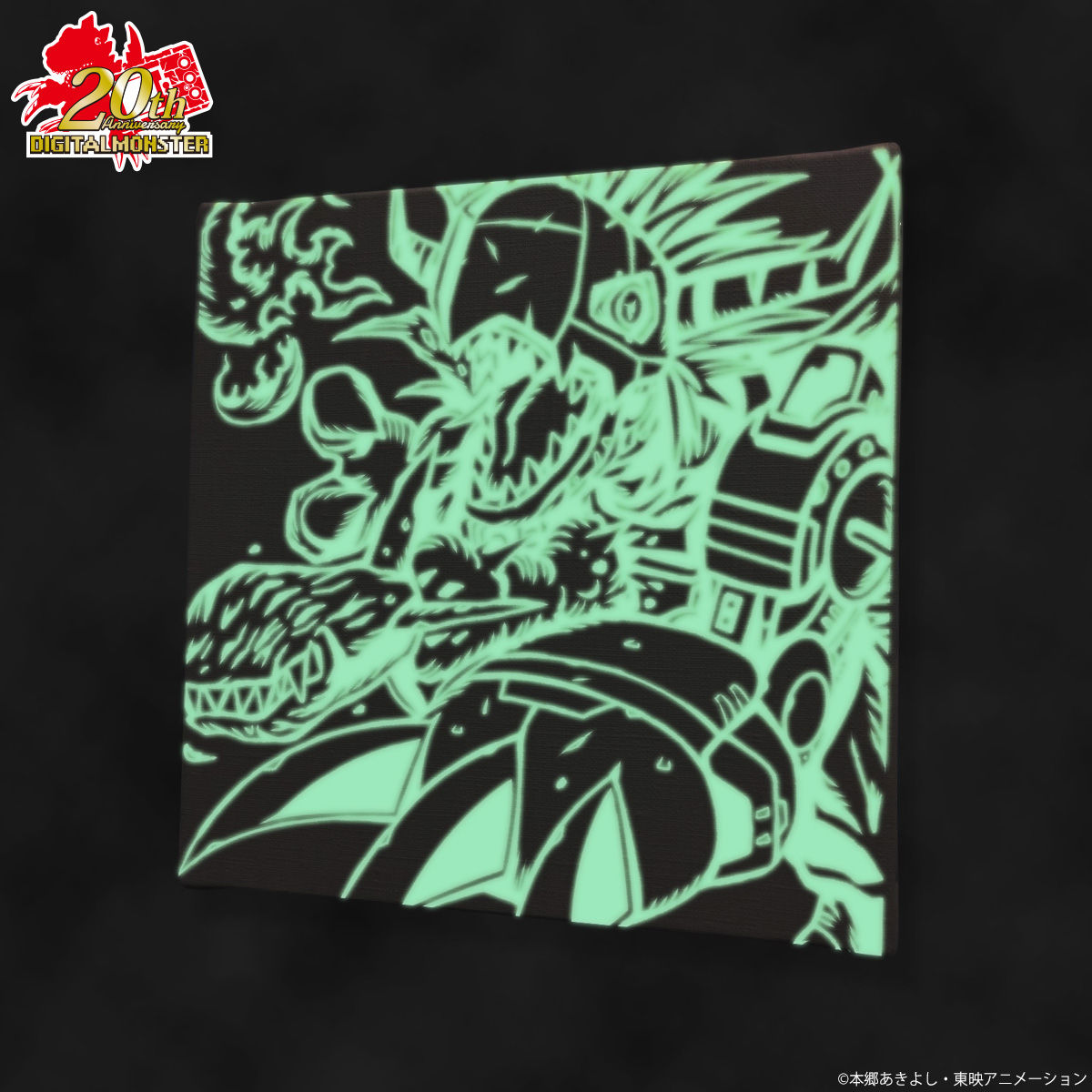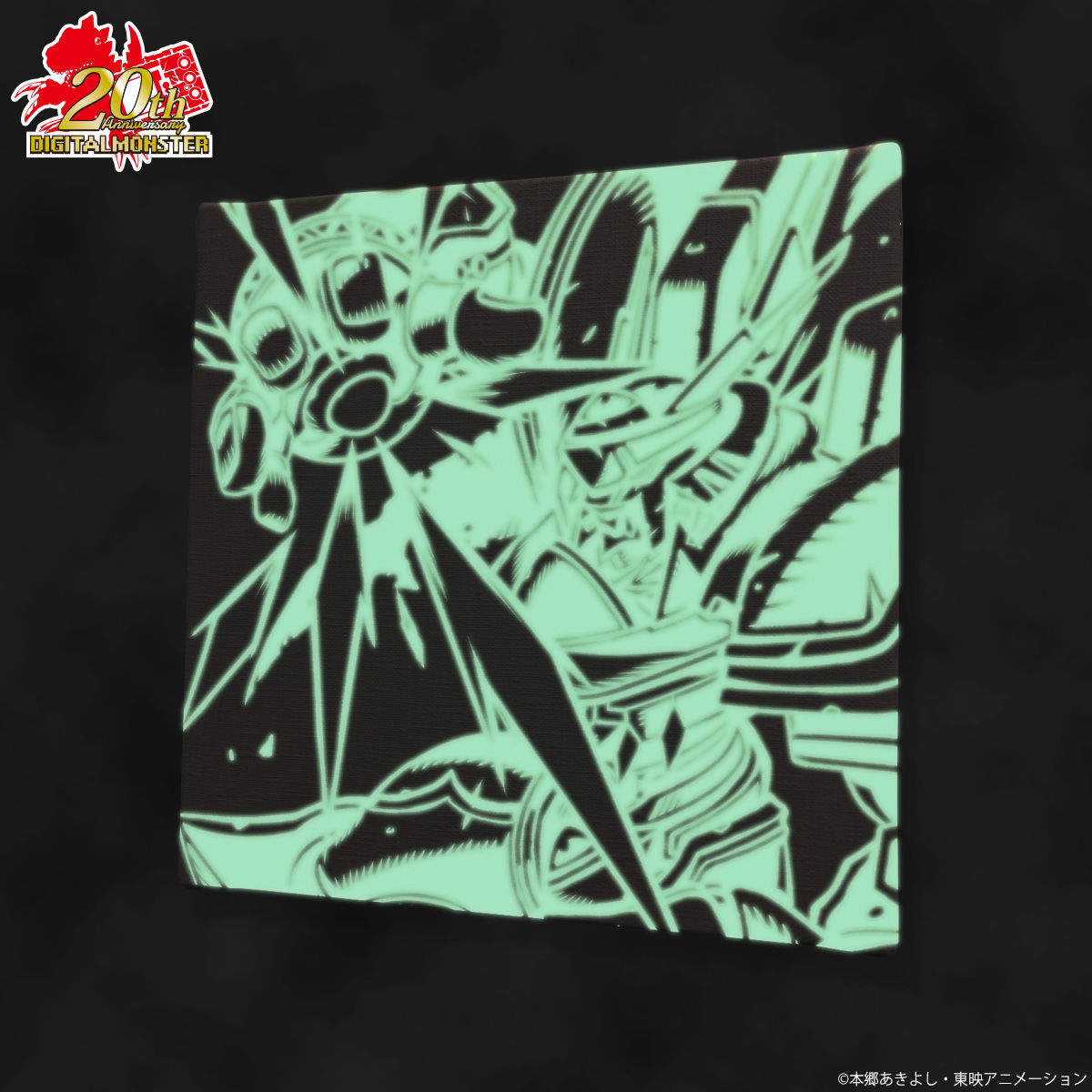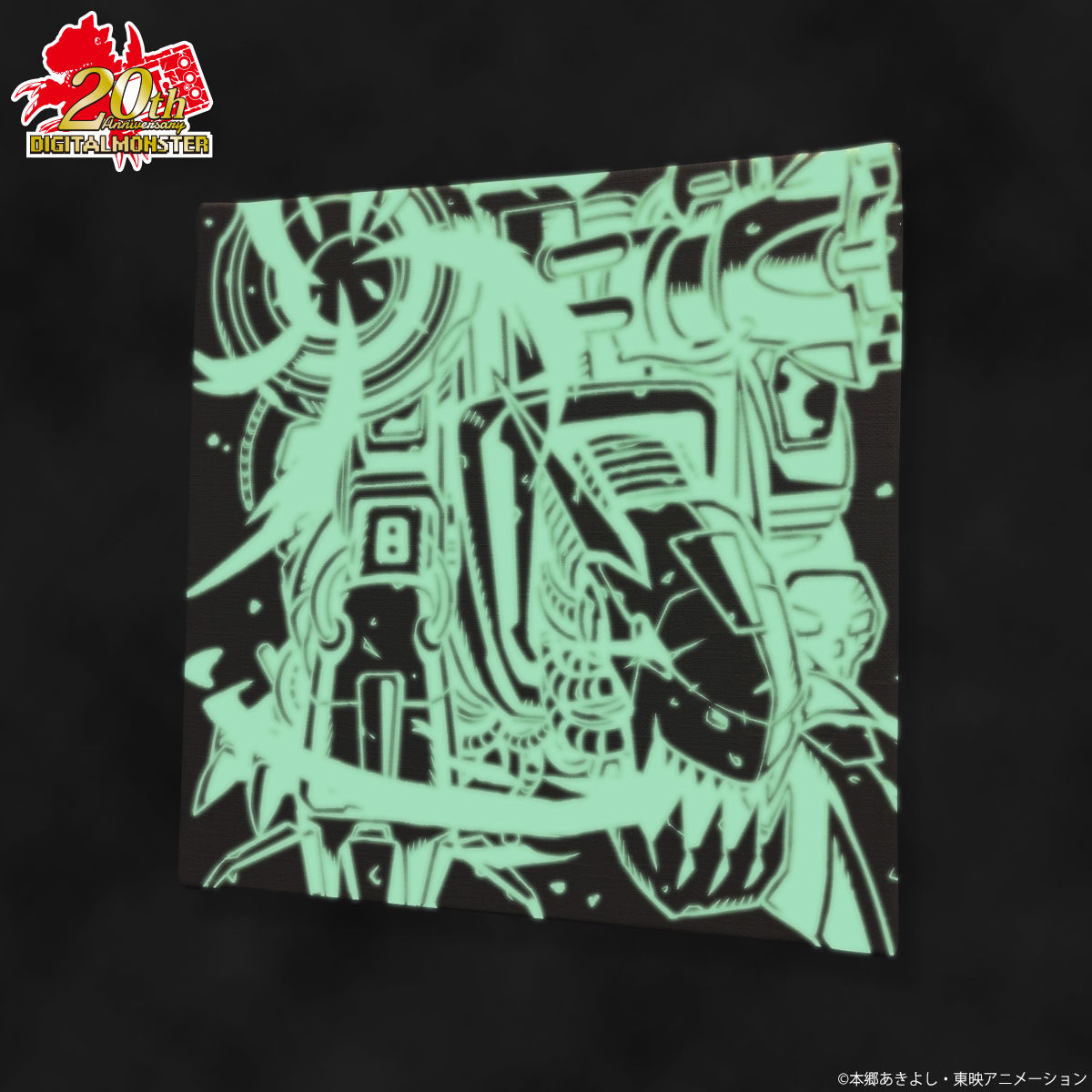 An alternate ink is hidden on the surface of the canvas! This Japanese made ink will shine a bright green in the dark.
And if you look carefully, you'll notice while it's the same art, it's zoomed in quite a bit and reframed for an image that, while the same, appears more vivid.
And as a bonus item for those who order one of these fabric boards...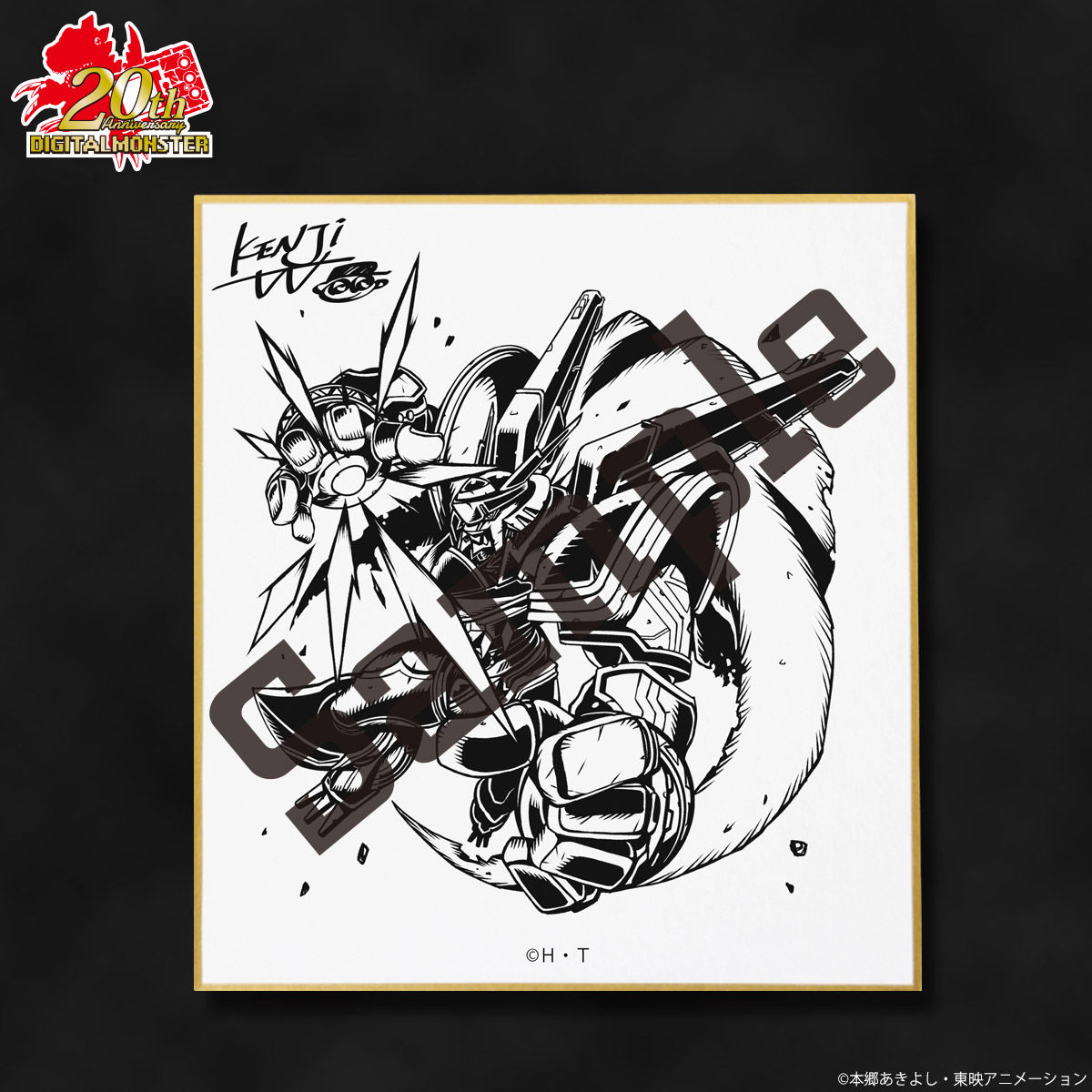 An Alphamon shikishi by Kenji Watanabe!
The Glow in the Dark Fabric Boards are currently
available to pre-order at Premium Bandai
and ordering closes on October 2nd. Each board coats 5,940 yen and is scheduled to ship in November.
The last item in the Premium Art Series will be announced in late September
You'll want to contact an intermediary to get these items sent to you. WtW is not affiliated with any, but here are a selection of intermediaries that have worked well for various WtWers and their friends in the past:
From Japan
Rider Proxy
Nippon-Yasan
The Bandai Premium store has also chosen to name a few 'official' affiliate shops to be used as intermediaries for non-Japanese buyers:
Buyee
From Japan
(this From Japan link shows their 'official' page for Premium Bandai.)
Samurai Buyer
DEJapan
You'll want to provide your chosen intermediary with the link to the item. Just copy paste the links to the product pages for what you want and send them a message about it and they'll take care of it after they discuss pricing and their policies with you. The link embedded in the news article for the product items are exactly what you'll need to send them.
Some of the intermediaries have a full storefront and may have the item listed, so you may want to check that first.
Thanks to shin for translation help.