Show User Social Media
Hide User Social Media
Joined

Sep 8, 2006
Messages

12,976
Just about time...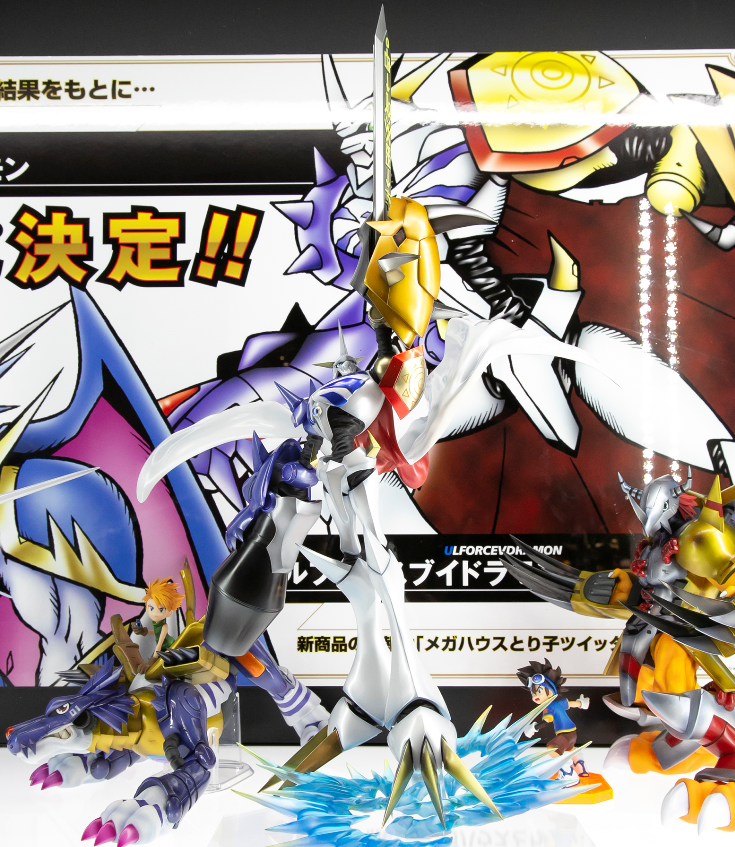 First seen as
a prototype last year
, the Precious GEM Omegamon figure has been one people have been waiting for, not only because Omegamon is an insanely popular character, but the figure itself looks to be pretty amazing.
In the midst of all the 20th Anniversary news,
Megahouse has announced
when the figure will go up for pre-order, plus a few additional details.
Pre-Orders will open March 8th at 1pm in Japan (8pm Pacific on March 7th), so tomorrow! No price details yet...
Longtime Digimon design Kenji Watanabe supervised the design of the figure, which is the largest in total height and they consider to have the most powerful modeling.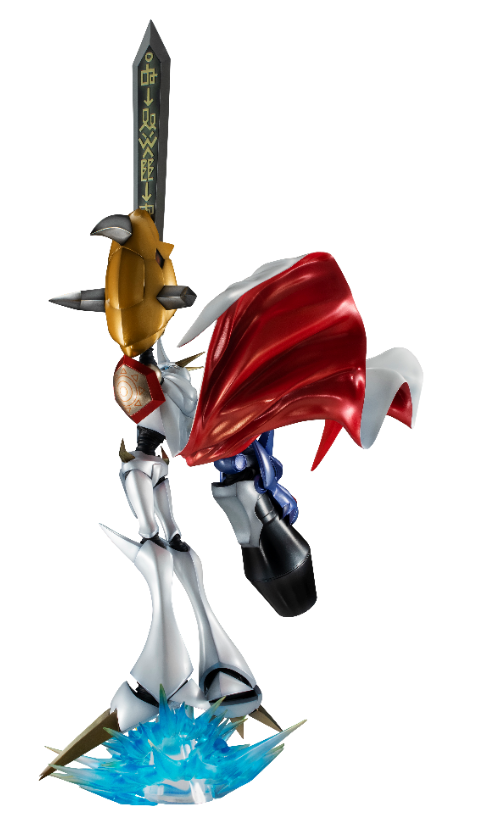 From photos it's been obvious the figure is large, but they've finally given a number. With his fluttering clock and the Gray Sword held high, the figure is just a touch under 2 feet tall, making it tower above prior figures.
The effort put into the design was meant to make this the perfect Omegamon.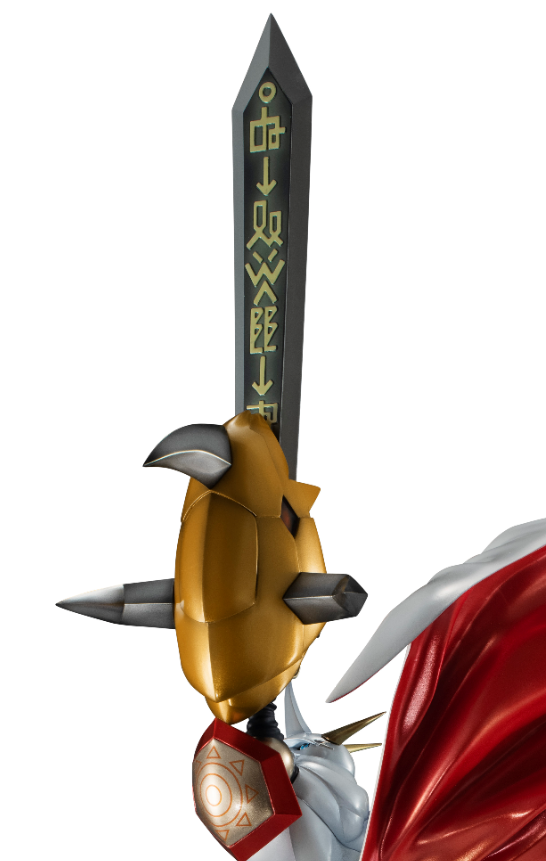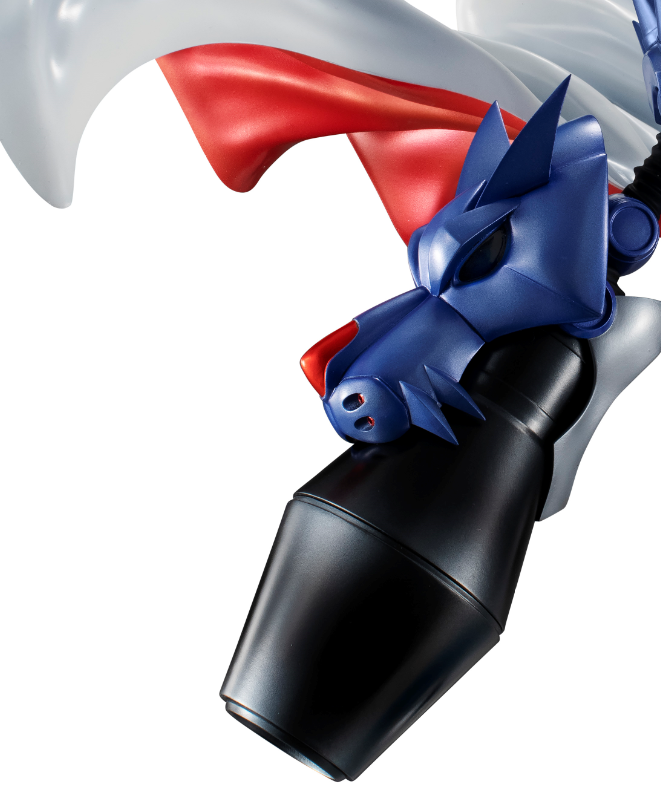 The details go down to the Gray Sword and Garurucannon, with the crest of courage on the brave shield, and the digimoji for 'All Delete' on the Gray Sword.
A shockwave effect is included using clear parts that adds to the emphasis from any angle.
This ultimate modeling, showing off the overwhelming strength of Omegamon was done in celebration of the 20th anniversary of Digimon Adventure, plus the 10th anniversary of the GEM figure line.
They hope seeing the figure brings back a feeling reminiscent of the excitement felt the first time Omegamon appeared.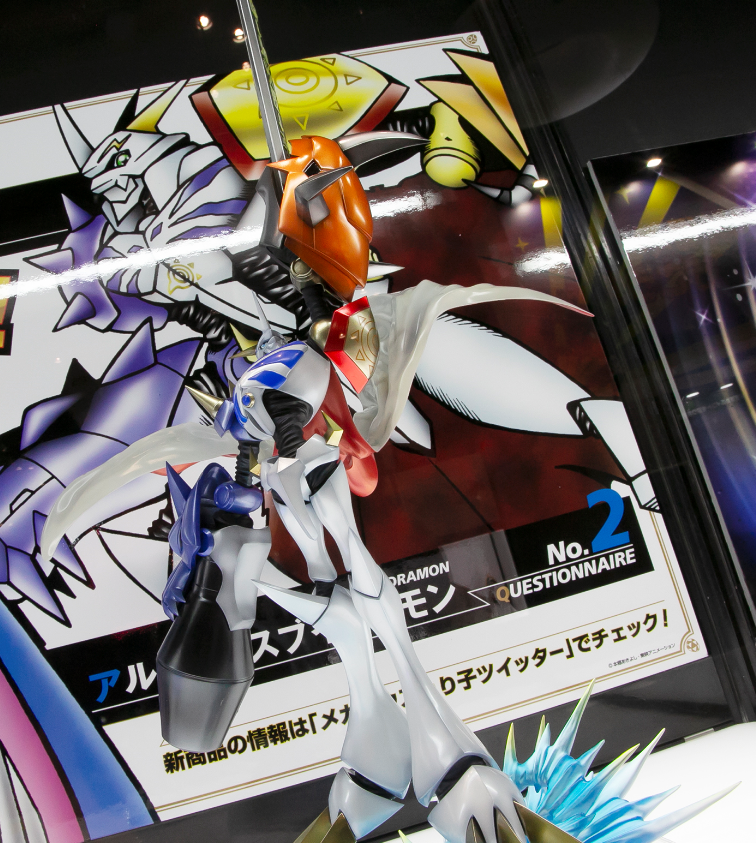 The figure will be sold at Premium Bandai, Megatre Shop, the Toei Online store, amiami Online, and in store at amiami locations. We expect US stock to be sold at Crunchyroll and likely a few other specialty shops.
They also posted their Digimon celebration image combined with a promo photo of the Omegamon figure with the WarGreymon and MetalGarurumon Precious GEMs.
This is going to be an expensive one...
Megahouse also posted
a little message
about the pre-order date...
Basically just pointing out that it's been 20 years since the show began, and pre-orders for the figure are the day after, which is part of why they did some early introductions for the figure now.