Show User Social Media
Hide User Social Media
Joined

Sep 8, 2006
Messages

15,226
Almost time for another figure pre-order!
After
Megahobby gave us a preview
earlier today, Premium Bandai has jumped in with their pre-order page, even though they aren't open to order 'quite' yet.
MetalGreymon finishes off the main evolution line for Agumon from Digimon Adventure getting GEM figures. The listing also confirms this is indeed a 'Precious GEM' release instead of a standard GEM figure (all early information said standard until one mention of Precious GEM in the Megahobby preview. The high price and quality of the figure suggested Precious GEM though.)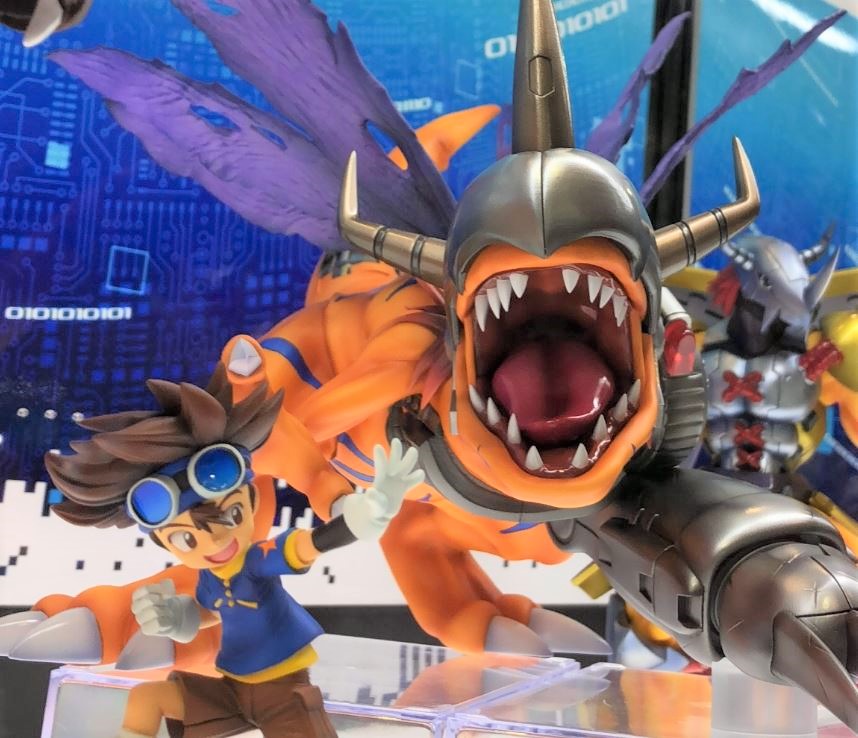 MetalGreymon is looking pretty great, and it feels like they went the extra mile on this one, with different types of paints used to give metallic qualities to the armor, and different texturing where it makes sense to, such as the mouth.
The figure is heavily detailed, with different types of paints used to help set apart the organic and metallic (armor) elements and how they contrast being near eachother. They expect this is one you'll feel like you have to pick up and hold.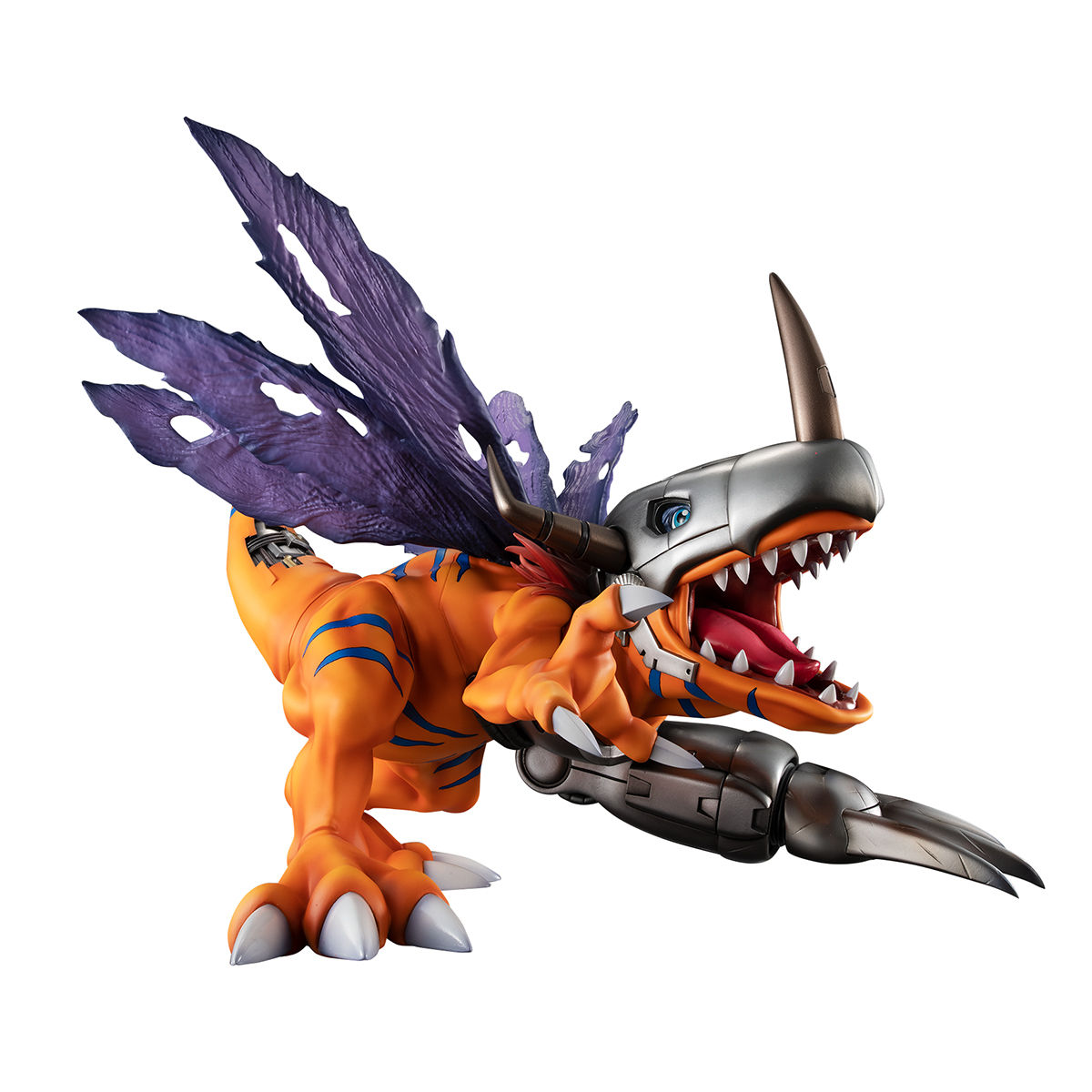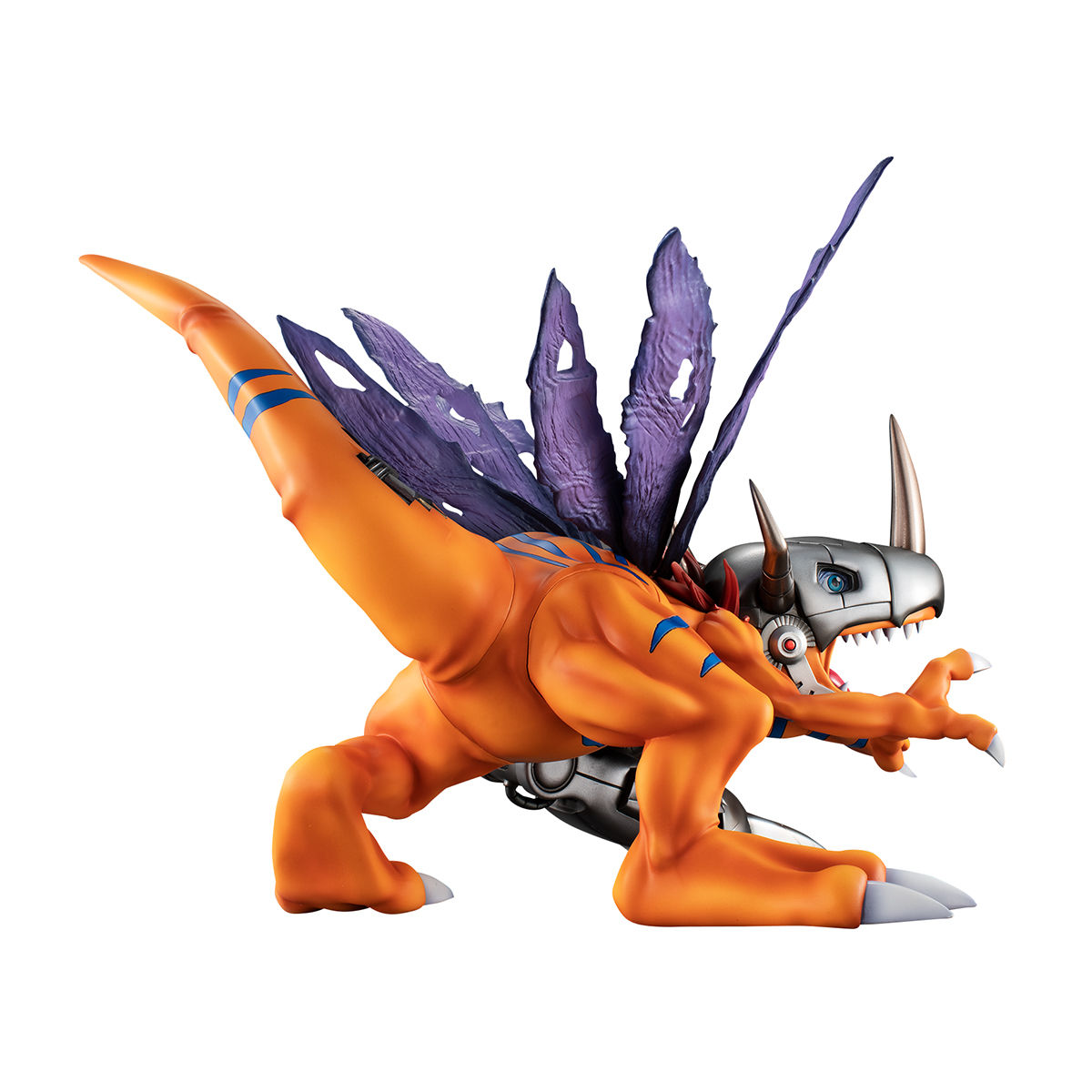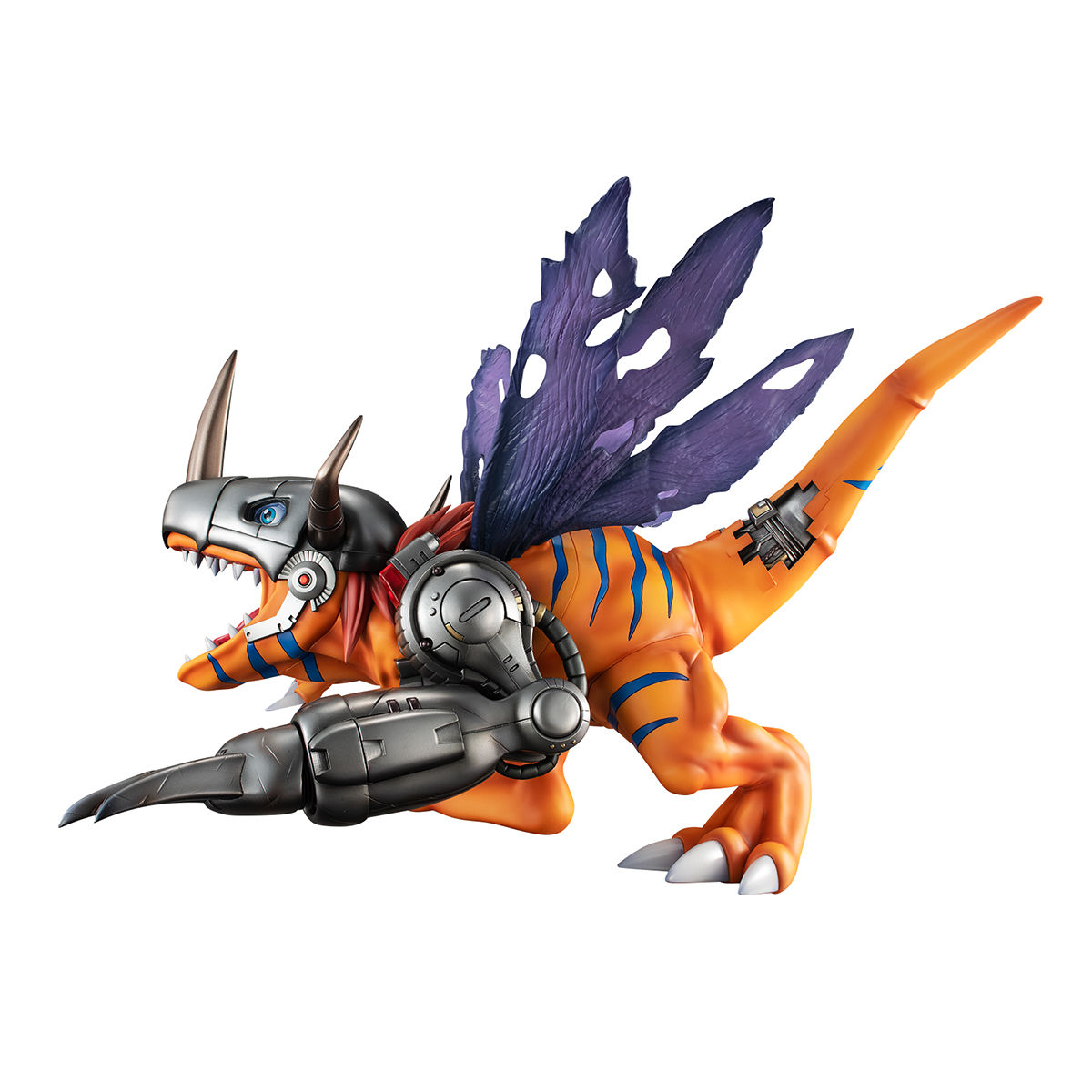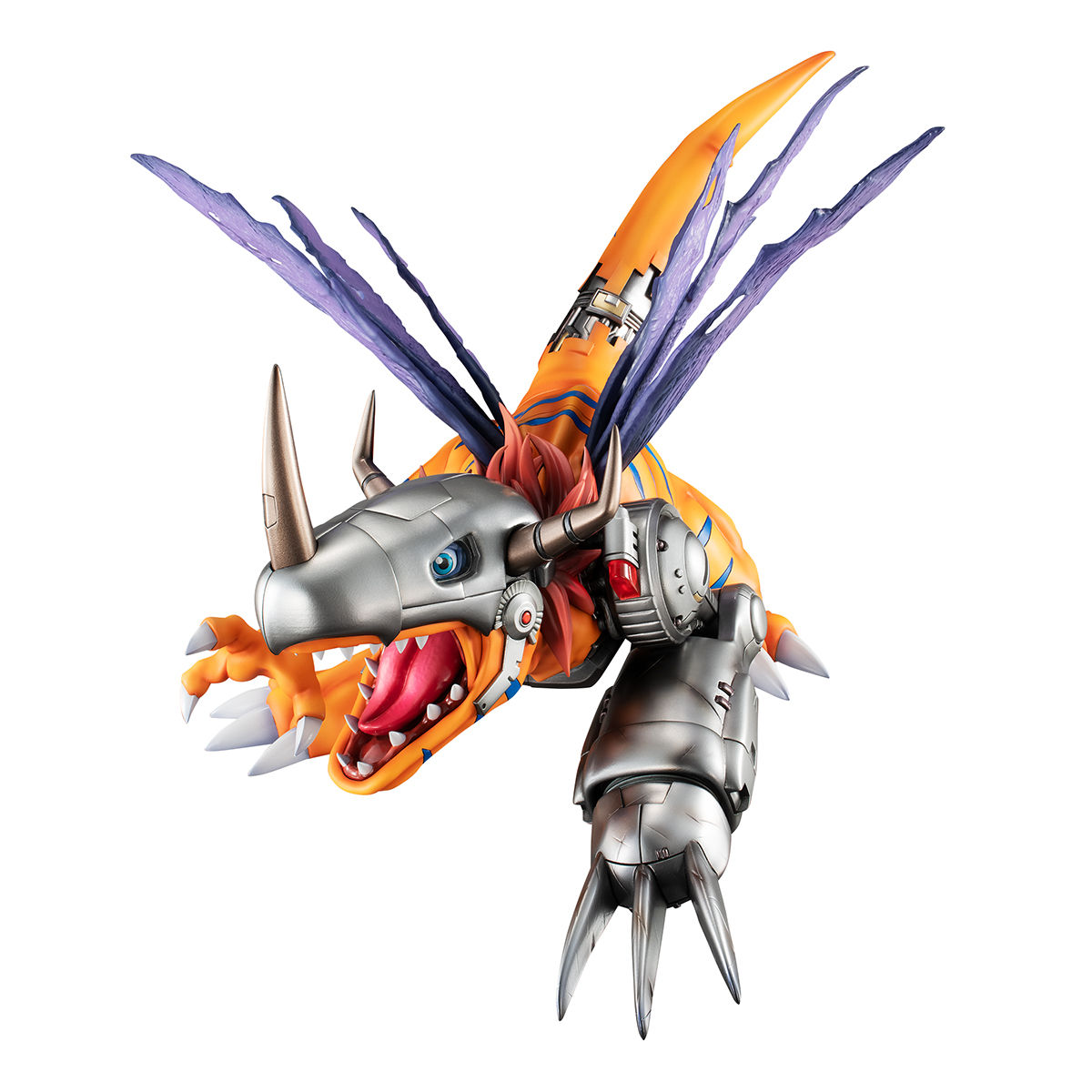 The figure has been designed to look fantastic with lots of little details from all angles.
They mention being quite particular about the pose and the final model design.
This one is rather massive...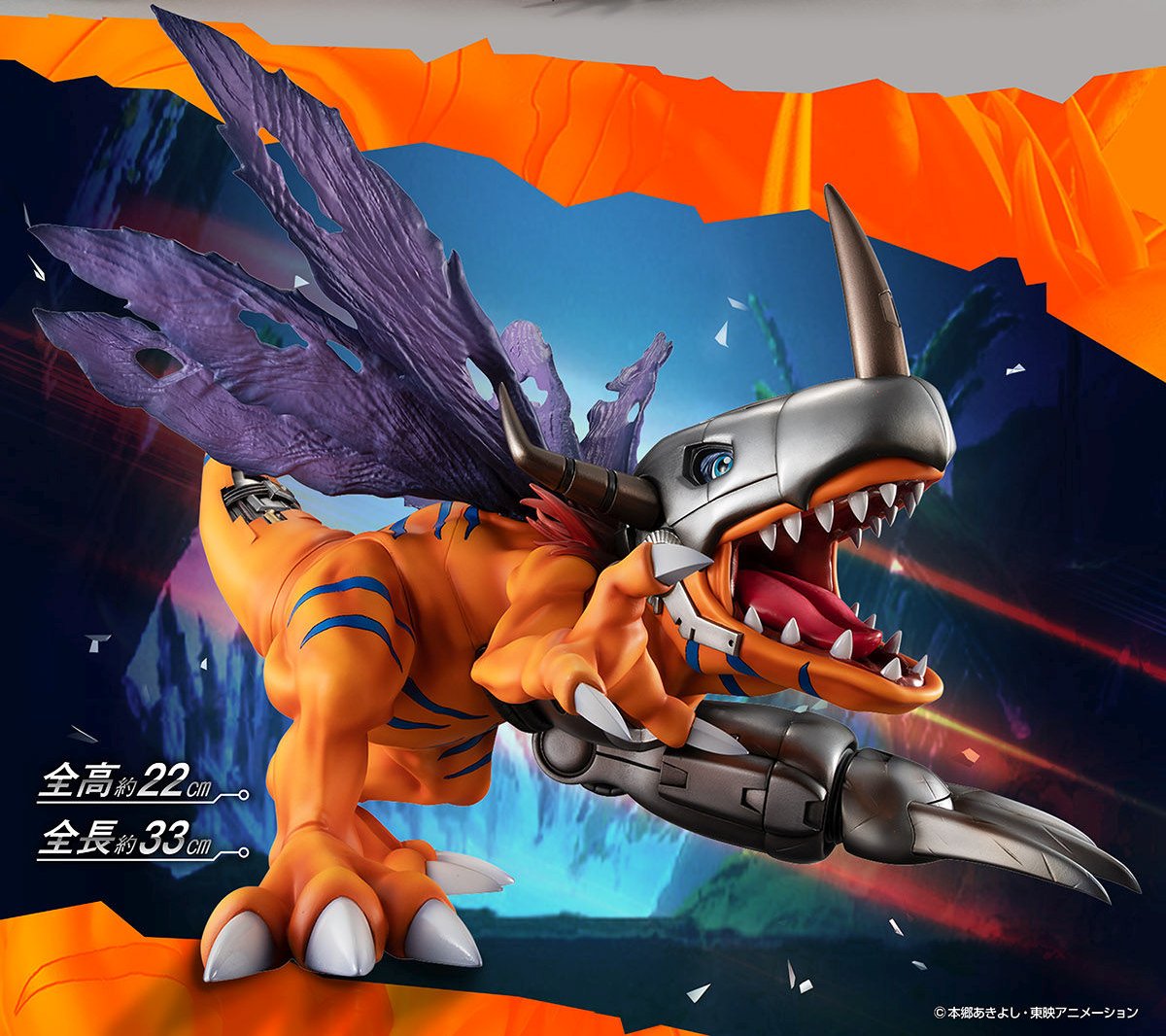 It's listed as being about 8.6 inches tall and 13 inches from front to back.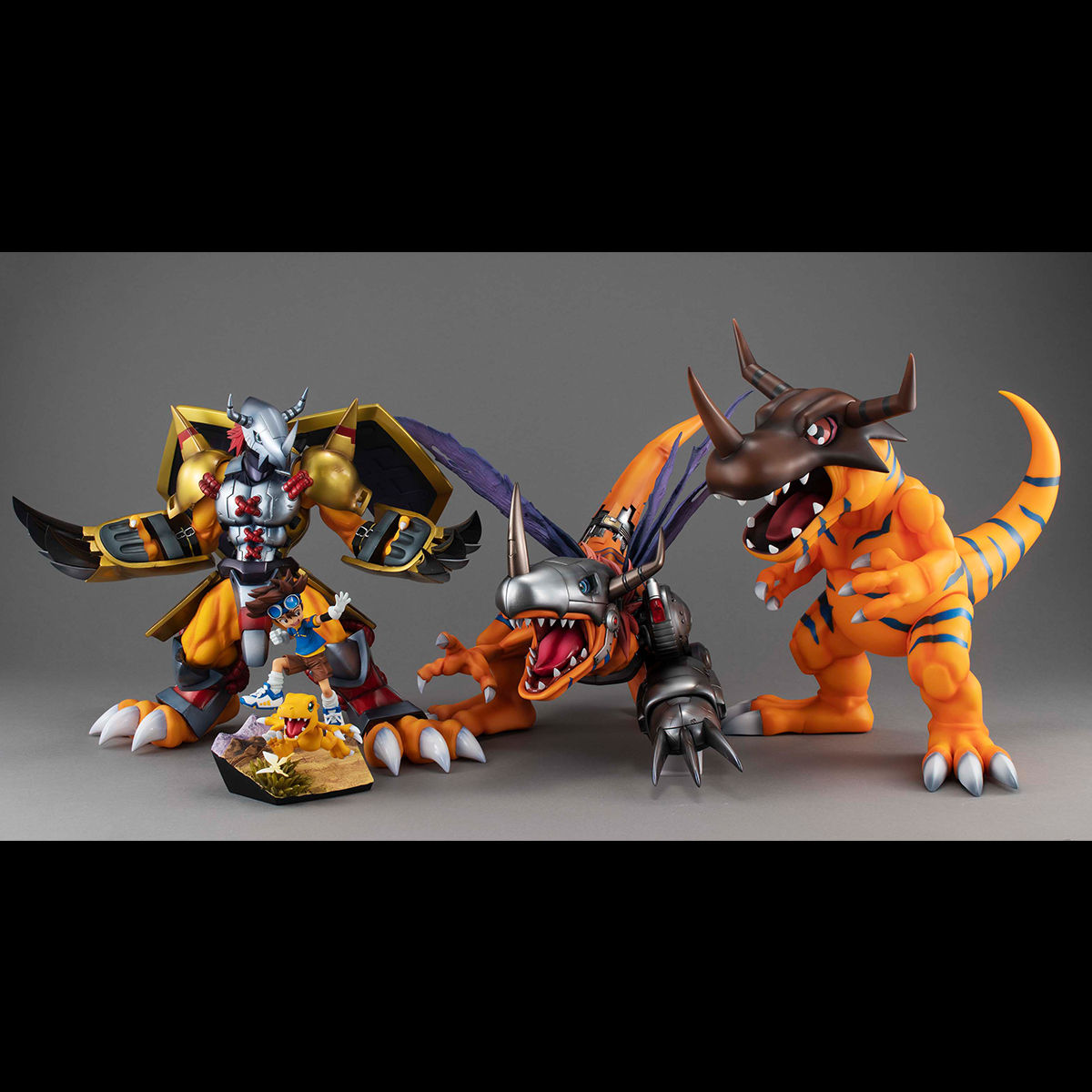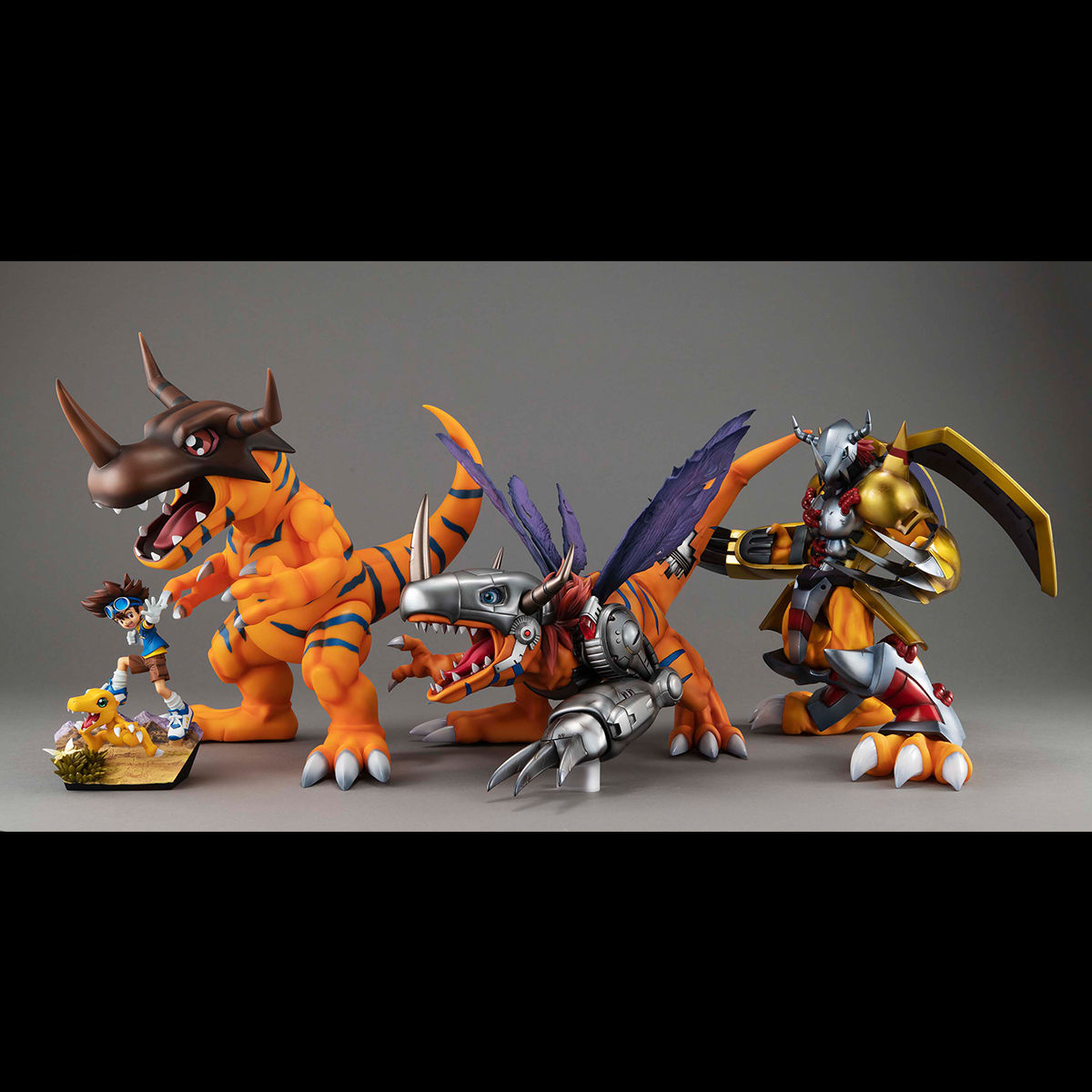 The figure shown next to the other main forms of Agumon from Digimon Adventure. The Agumon and Taichi figure is the upcoming version that was designed for the 20th Anniversary, rather than the original GEM version released a number of years ago.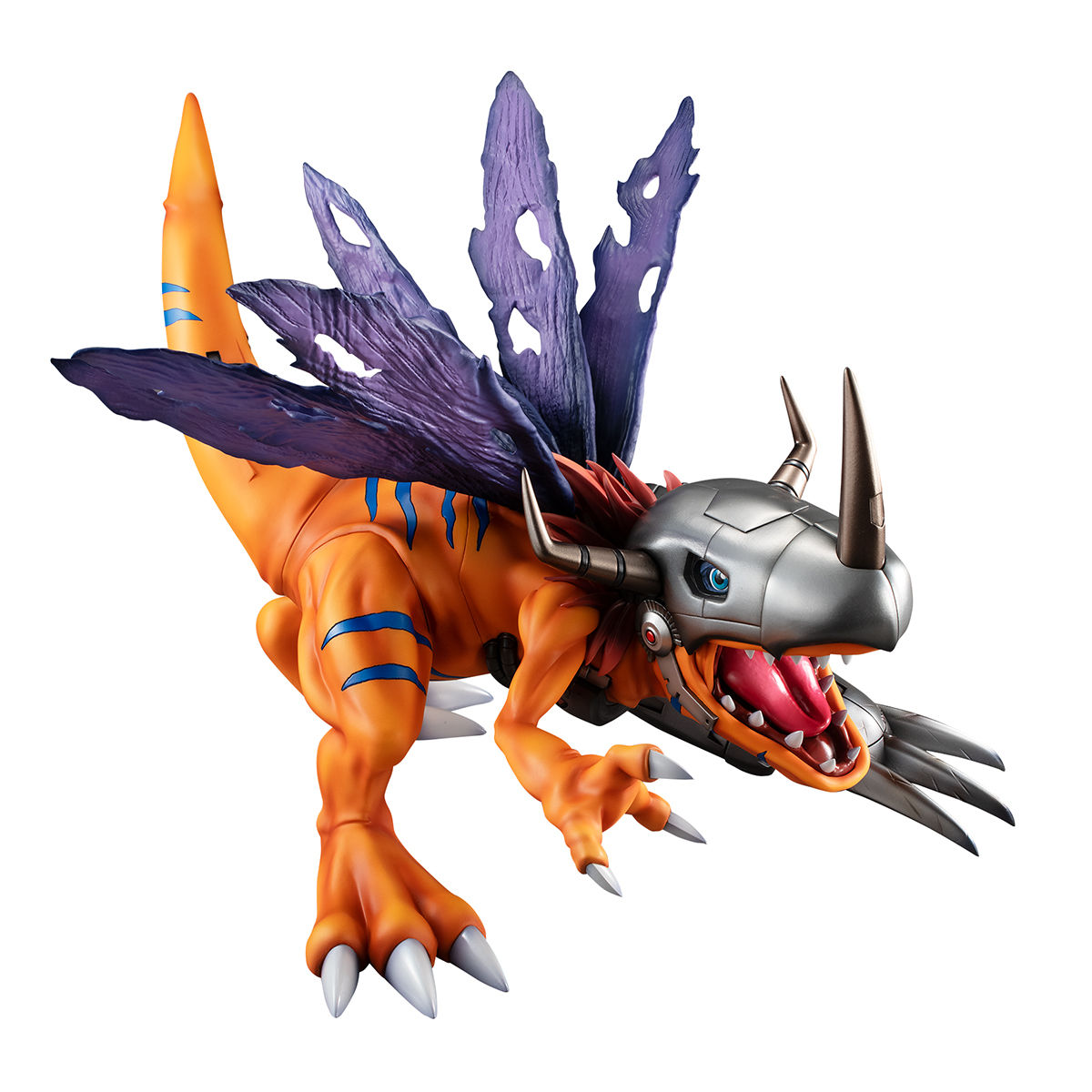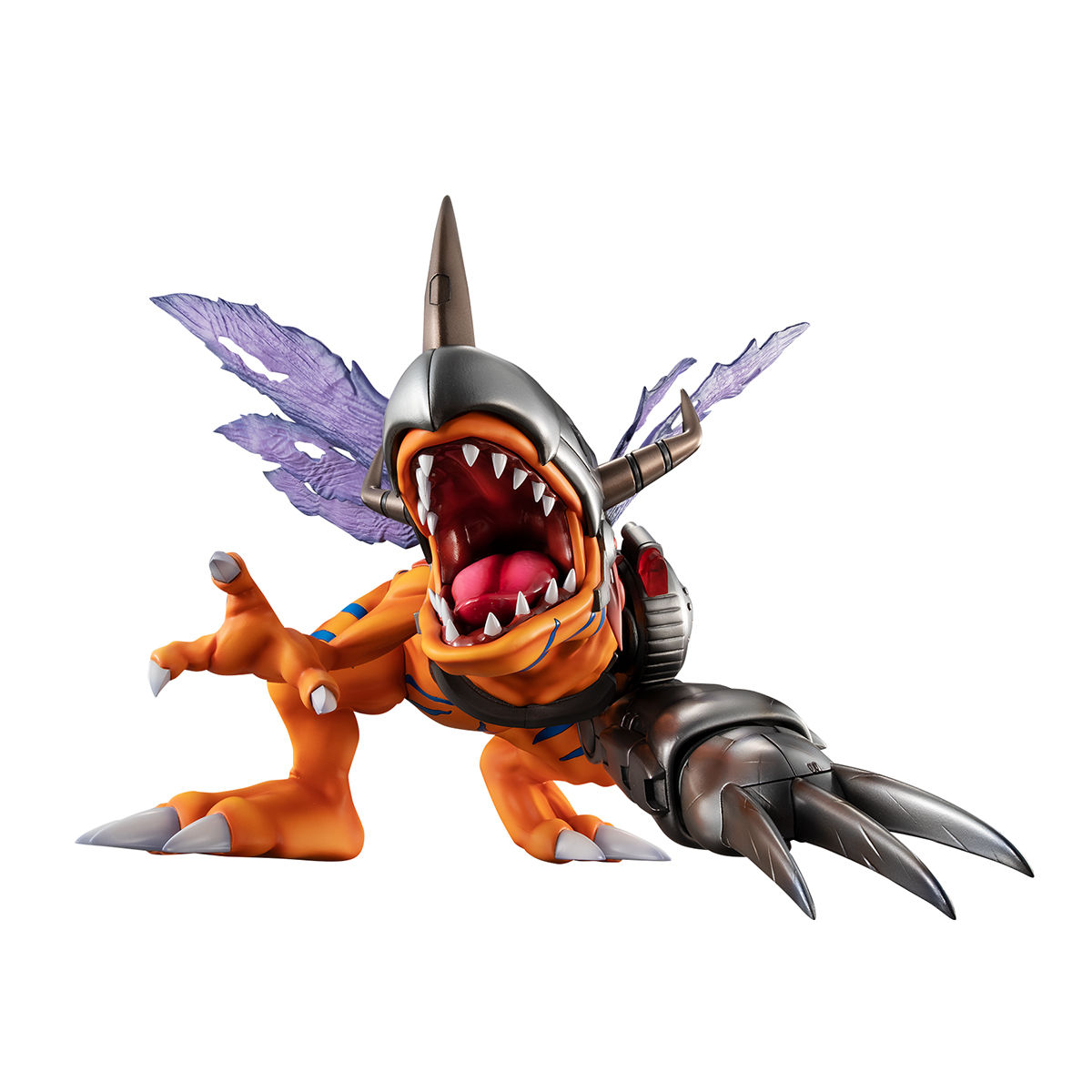 Pre-orders are open at Premium Bandai
! It costs 20,900 yen (Tax included) It's scheduled to ship in September 2020. Additional store links will be added when available. They also note that a limited number of these will be sold and pre-orders may close earlier than expected.
Update- Pre-orders are open at Premium Bandai.
We will update if/when the Crunchyroll store opens pre-orders for those outside of Japan. Based on where you live you probably want to check with your local figure ships that have stocked prior releases.
It's a really nice looking (and expensive) figure. It's certainly a nice way to finish off Agumon's evolutions from the original Digimon Adventure in figure form.
You'll want to contact an intermediary to get these items sent to you. WtW is not affiliated with any, but here are a selection of intermediaries that have worked well for various WtWers and their friends in the past:
From Japan
Rider Proxy
Nippon-Yasan
The Bandai Premium store has also chosen to affiliate themselves/recommend three potential shops to be used as intermediaries for non-Japanese buyers:
Buyee
From Japan
(this From Japan link shows various items that they waive commission fees for.)
Samurai Buyer
DEJapan
You'll want to provide your chosen intermediary with the link to the item. Just copy paste the link to the product pages for what you want and send them a message about it and they'll take care of it after they discuss pricing and their policies with you. The links embedded in the news article for the products are exactly what you'll need to send them.
Some of the intermediaries have a full storefront and may have the item listed, so you may want to check that first.
Last edited: