Show User Social Media
Hide User Social Media
Joined

Sep 8, 2006
Messages

17,396
A few different bits of news before DigiNavi...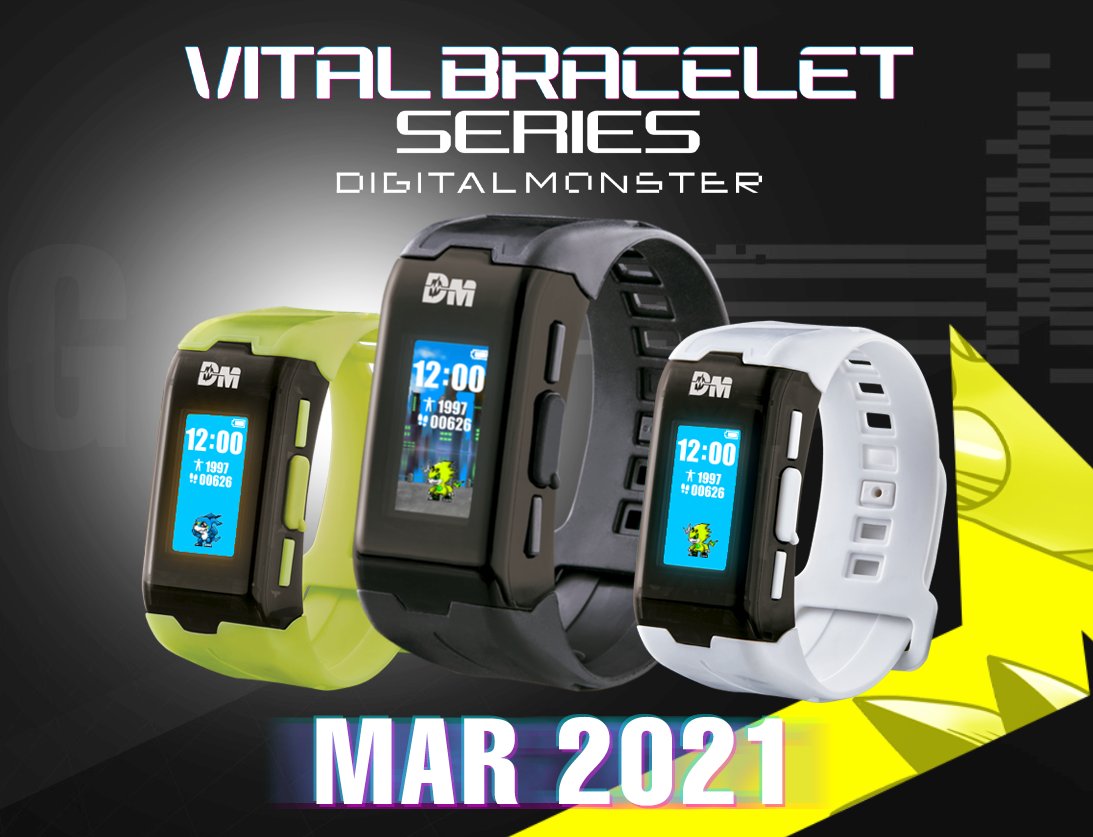 First up,
an English Vital Bracelet website
has been opened.
Based on the list of countries listed as coming soon at the bottom, this is aimed at the Asian market, but still interesting to see.
On top of that, the 'poll' results from Poll 21 are up
!
This wasn't actually a poll, but rather a special chance
to ask Mr. Sekito
questions about the Vital Bracelet.
There is a nice list of basic questions and answers on the page, and we expect it'll answer a decent amount of stuff.
It's worth noting some elements of the Q&A are already out of date:
US isn't listed in the countries they plan to sell the bracelet in.
It mentions replacement bands being considered, but not decided if they will do so. (Pre-orders for one went up earlier today.)
Outside of that, the most interesting one is likely that they 'are' considering full non-trial Dim cards for Black Roar and Shadow Howl.
Then we have the poll results from poll 23!
This was to vote between 4 Digimon for who would be added to the reference book and get proper official Bandai profile artwork.
All 4 will be added, it was just a vote to see who would be first.
The choices were...

KoDokugumon- The Baby 2 Dokugumon that appeared in Digimon Adventure.
BlackSeraphimon- A form of Seraphimon that turned evil from Digimon Frontier.
Great King Sukamon- The crown wearing king of the Sukamons that appeared in the game Digimon World.
Yo!Yo!mon- A Digimon who looks like a yo-yo that appeared in the Digimon Window product released in August 2006.
The winner was... BlackSeraphimon!
The percentages were...
BlackSeraphimon- 44%
Great King SUkamon- 37.9%
KoDokugumon- 9.9%
Yo!Yo!mon- 7.9%
The current poll is to
vote for which Perfect (out of the 4 officially revealed) you want to get Pulsemon to evolve into
!