Show User Social Media
Hide User Social Media
Joined

Sep 8, 2006
Messages

16,411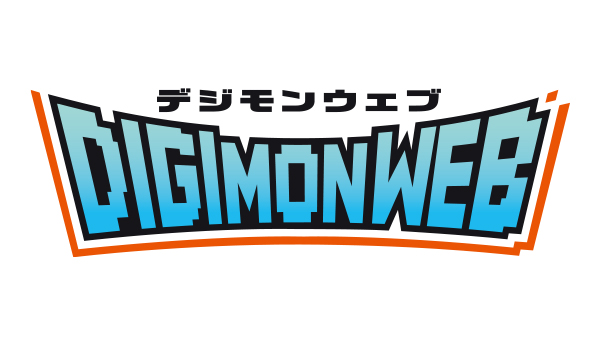 A bit ago
, the official Digimon site put up a poll for what summer activity do you want to do with a Digimon?
Recently the poll closed and we have the results!
And the winner is... BBQ with Guilmon and Dorumon! And a special new piece of art to celebrate!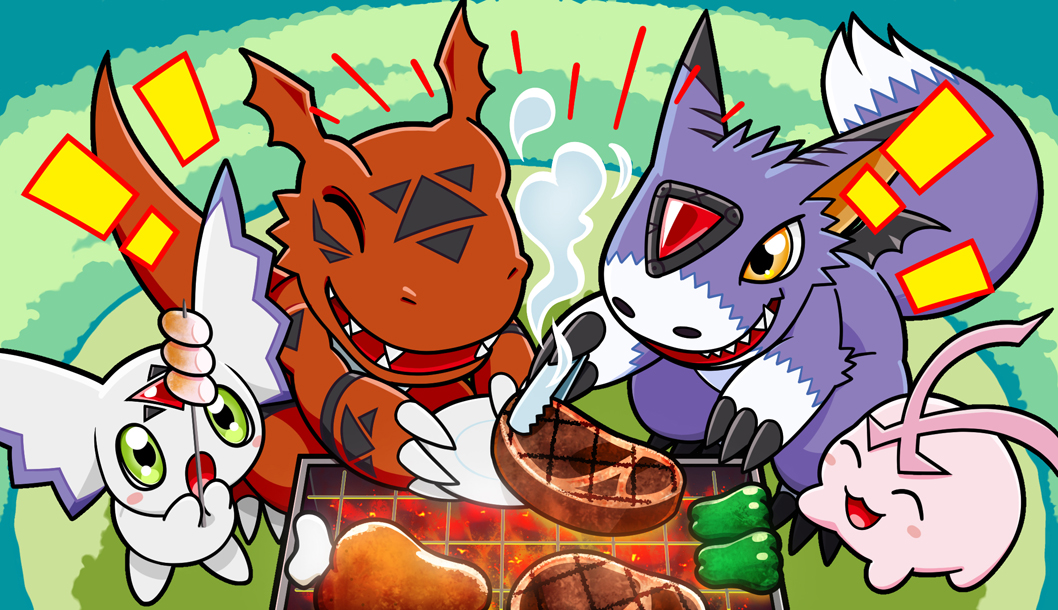 Thank you very much for all the votes!

The most popular answer to the question "What summer activity would you like to do with your Digimon" in the mountains and rivers of the Digital World during the hot summer was BBQ with Guilmon and Dorumon!

After all, eating an enjoying delicious barbecue with Digimon is an exciting part of summer.

Second place went to handheld fireworks with Renamon and Agnimon. Enjoy fun with sparklers, silver grass fireworks, and mouse fireworks.

Third went to river fishing with Gomamon and Gumdramon. Gomamon dives into the river to catch fish and Gumdramon drops a fishing line from his tail to fish.

Fourth through seventh place are all summer activities to enjoy with a Digimon.

A commemorative illustration for the first place winner BBQ with Guilmon and Dorumon!

They really look like they're having fun enjoying the summer!
The full results they gave
was a chart showing the percentages.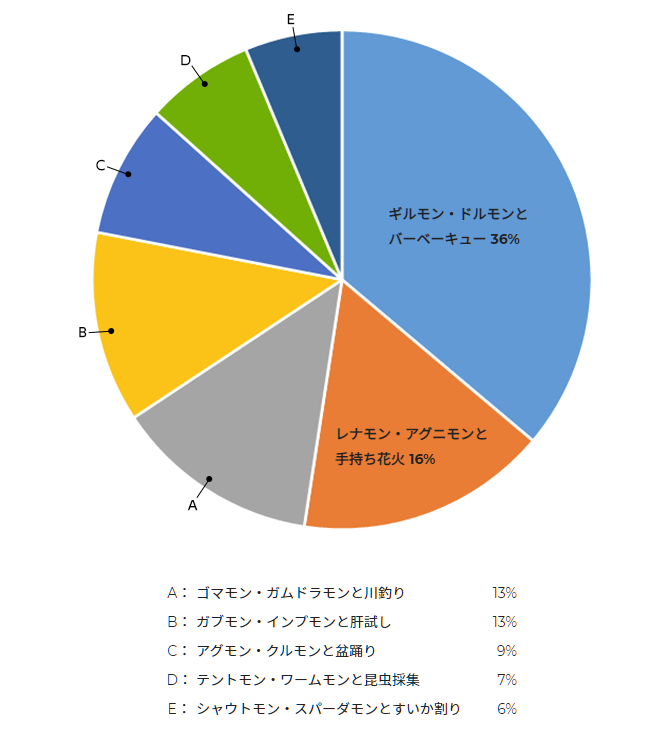 (In order from the above image)
BBQ with Guilmon and Dorumon- 36% (light blue)
Handheld Fireworks with Renamon & Agnimon- 16% (orange)
Fishing at a river with Gomamon & Gumdramon- 13% (gray)
Test of Courage with Gabumon & Impmon- (13% yellow)
Bonfire Festival Dancing with Agumon & Culumon- 9% (blue)
Insect Collecting with Tentomon & Wormmon- 7% (green)
Suikawari with Shoutmon & Spadamon [Suikawari is the blindfolded watermelon splitting you've likely seen in anime]- 6% (dull blue)
Fun results for this one.
The poll for '
Which Gold Digimon is Your Favorite?
' had results announced recently.
The poll for '
What 'Cool' Summer Activity do You Want to do with a Digimon?
' is still open.