Show User Social Media
Hide User Social Media
Joined

Sep 8, 2006
Messages

17,371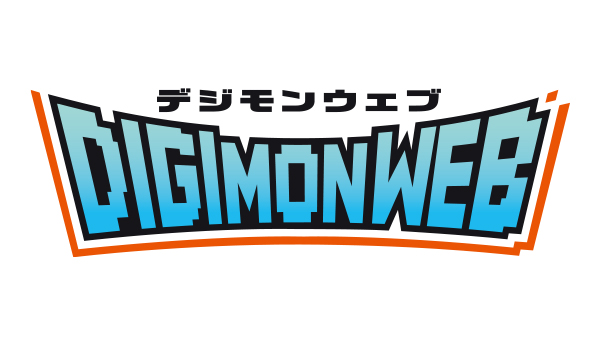 A bit ago
, the official Digimon site put up a poll for which guest Digimon that the kids met was your favorite.
Recently the poll closed and we have the results!
And the winner is... Rebellimon!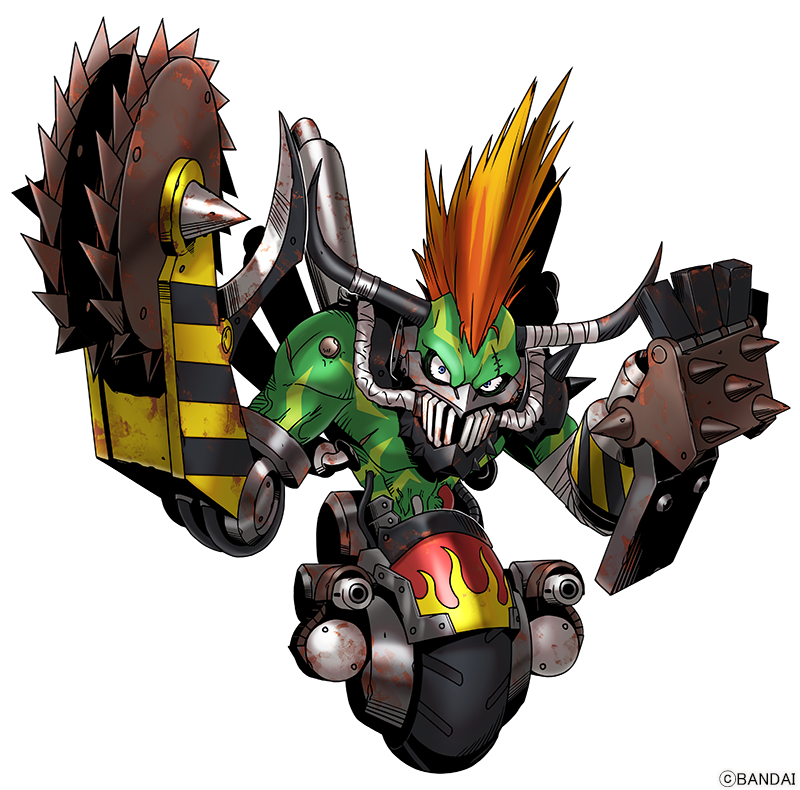 Thank you everyone for all the votes!

From Digimon Adventure:, the Digimon that was most voted on as one that left a lasting impression on you during the long adventure was...

Rebellimon!

He appears in episode 54, The Vagrant War Demon, Rebellimon.

He used to throw himself into fighting. But when he meets Taichi & Agumon, he learns that the true way to increase his power is protecting someone. He defeats the mighty enemy Boltmon in order to protect Cutemon.

And his face seems... somewhat nostalgic? Such is the case with Rebellimon, who shined and took first place!

2nd place was Leomon, 3rd place was Lopmon, and 4th place was Komondomon! They are Digimon who helped & guided Taichi & his friends in their adventures.

What kind of Digimon can we expected to meet in Digimon Ghost Game?

Please look forward to that also!
The full results they gave
was a chart showing the percentages.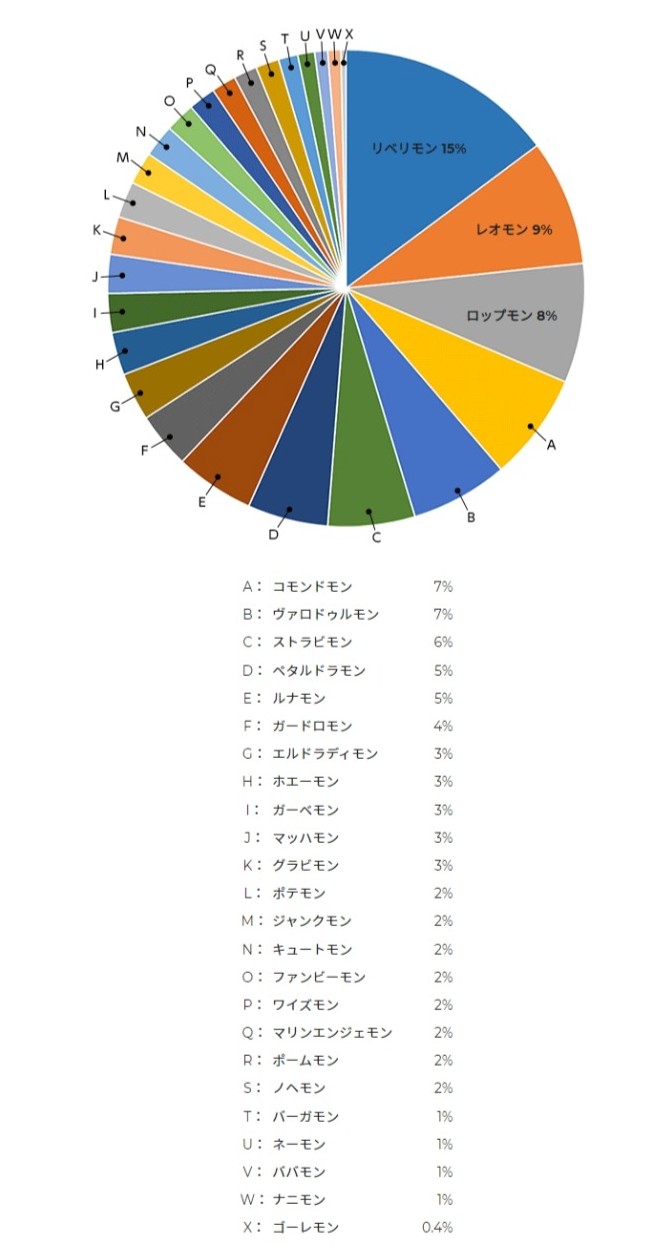 (In order from the above image)
Rebellimon- 15% (Dull Blue)
Leomon- 9% (Orange)
Lopmon- 8% (Gray)
Komondomon- 7% (Yellow)
Valdrmon- 7% (Blue)
Strabimon- 6% (Green)
Petaldramon- 5% (Dark Blue)
Lunamon- 5% (Brick Red/Orange)
Guardromon- 4% (Dark Gray)
ElDoradimon- 3% (Brown)
Whamon- 3% (Darker Dull Blue)
Garbemon- 3% (Dark Green)
Machmon- 3% (Light Blue)
Gravimon- 3% (Light Orange)
Potemon- 2% (Light Gray)
Junkmon- 2% (Yellow)
Cutemon- 2% (Light Blue)
Funbeemon- 2% (Light Green)
Wisemon- 2% (Dark Blue)
MarineAngemon- 2% (Dark Orange)
Pomemon- 2% (Dull Gray)
Nohemon- 2% (Light Brown)
Burgamon- 1% (Light Blue)
Neemon- 1% (Green)
Babamon- 1% (Dull Blue)
Nanimon- 1% (Light Orange)
Golemon- 0.4% (Light Gray)
Rebellimon won by a small bit. Much of the poll was spread out pretty wide, with a few higher up at the top, btu everyone lower coming out somewhat even. Except poor Golemon.
The poll for '
What Digimon Festival Stall Would You Visit?
' had results announced recently.
The poll for '
Favorite Digimon Fought Against in Adventure:
' closes shortly.